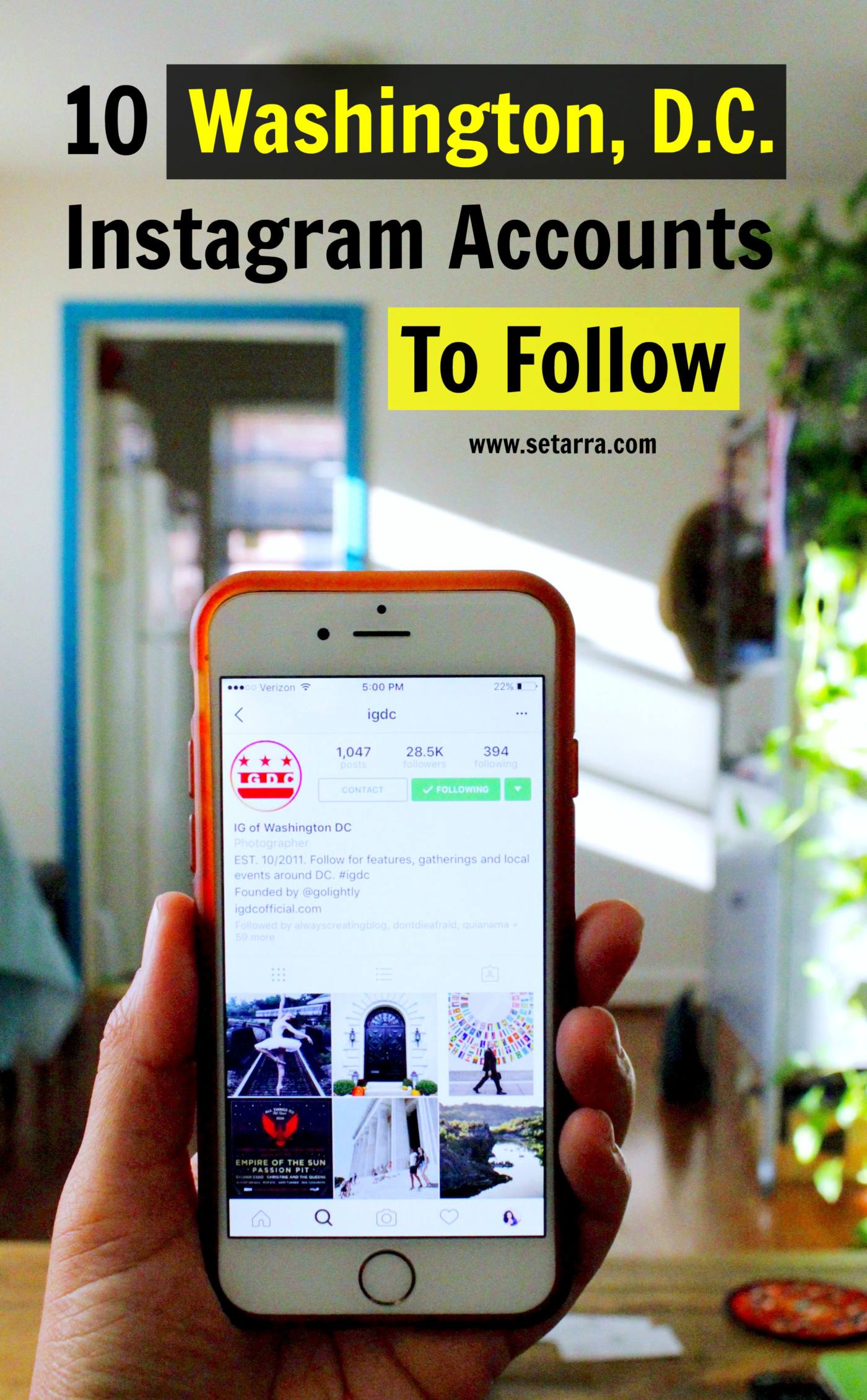 I don't know about you but the first thing I do when preparing to go on a trip is hop on Instagram and look up location specific accounts and hashtags to get an idea of what the city I'm traveling to has to offer.
Then when I see something I want to add onto my list of things to eat, see or do, I simply click on the location tag, screenshot the photo and add the screenshot to one of the many city specific photo albums on my phone for reference at a later time.
In addition to providing a resource for travel, looking up a city on Instagram also helps to give me an idea of city's culture and community. I prefer seeing and learning about a city from it's people's perspectives over learning about it from a commercial tourism website.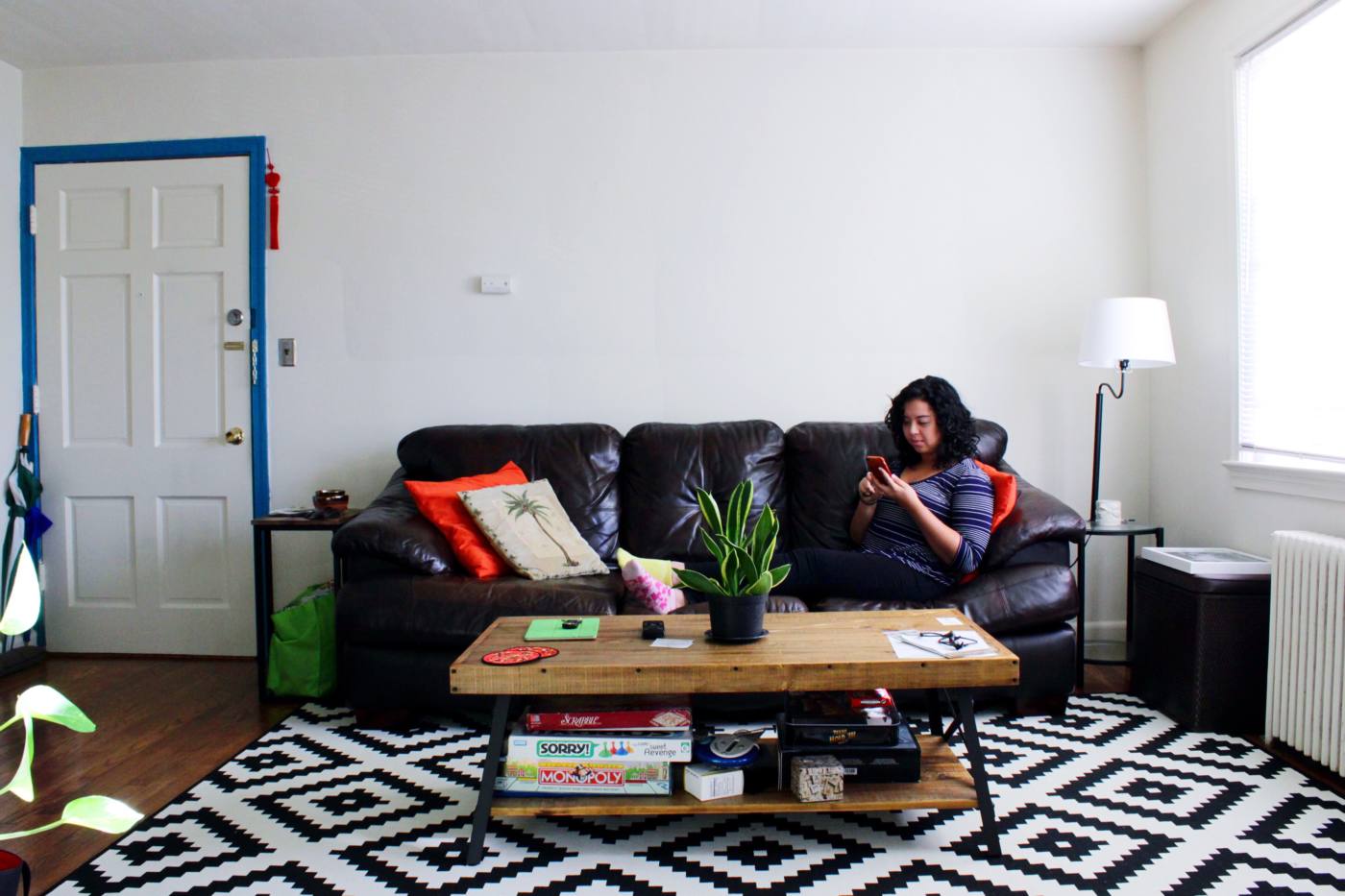 With our recent move, Charles and I now live about 10-15 minutes outside of Washington, D.C. – a big step up compared to living 30 min. away at our old place. Once we're done settling into our black and yellow home, we have every intention of taking advantage of our closer proximity, being better resident tourists and more active members of the community.
And so I thought it might be cool to share with you 10 Washington, D.C. instagram accounts to follow based on the accounts I always go to for local travel inspiration and to stay in the loop with what's going on with the city and it's community.
Check them out below.
1) @igdc: Founded in 2011, IGDC is first D.C. specific account I ever followed when I joined Instagram. IGDC aims to encourage and nurture local photographers to pick up their cameras and explore the DMV area. They host instameets, photowalks, and share daily features from their hashtag #igdc which is a great feed to check out for local inspiration. (The photos is a recent fave of mine from their feed)
2) @acreativedc: This account focuses on promoting D.C. through it's creative community and economy. Great for anyone looking to connect with local artists, creative businesses (hashtag shop local) and to engage with the arts when visiting the city.
3) @thefitdistrict: Did you know that D.C. has been ranked the fittest city in America for the past 3 years? Well it is and this account showcases how and where D.C. locals sweat around the city. They also host local runs & promote free fitness events around D.C.
4) @dcdining: My favorite account to follow for dinner dates ideas in D.C. I love that the feed shares a variety of food from different areas of the city and they always have location tags on the photos so I can know what restaurant is making these delicious looking meals.
5) @jarrethendrix: Jarrett is a local photographer who I found through igdc feed. His photos of the city are so journalistically striking. I'm a big fan of his #placesthatdontexist feed, where he seamlessly combines different photo elements to literally create new worlds.
6) @wethepeopledc: By far one of the coolest concepts for a D.C. instagram account because everyday, a different D.C. local takes over the handle and shares their day from morning to night on the gram. The best part is that anyone can sign up to take over the handle. I can't tell you how many new places, restaurants and hidden parks I've found by following this handle. It literally allows the people to share D.C. from their perspective.
7) @blackandwhitedc: Raise your hand if you're a fan of black and white photography. Then this account is just for you. Get to know D.C. from a strictly black and white photographic perspective.
8) @walkwithlocals: A community oriented account that hosts local walks around the D.C. area. It's a great way to explore D.C. and meet new people in the process. I've been wanting to join a walk for the longest but always have a conflict with my schedule (grrrr). One of these days…
9) @dccitygirl: Another local D.C. photographer/instagrammer I've been following for the longest.  How great is her photo of the newly installed blue cock at the National Gallery of Art in D.C.?
10) @visitwashingtondc: This handle serves as D.C.'s official tourism instagram account. They regram photos of local happenings in the D.C area from their #mydccool feed and have been known to host some really cool giveaways a.k.a. free trips  with accommodations to D.C. Definitely a feed to follow in hopes of winning some free swag.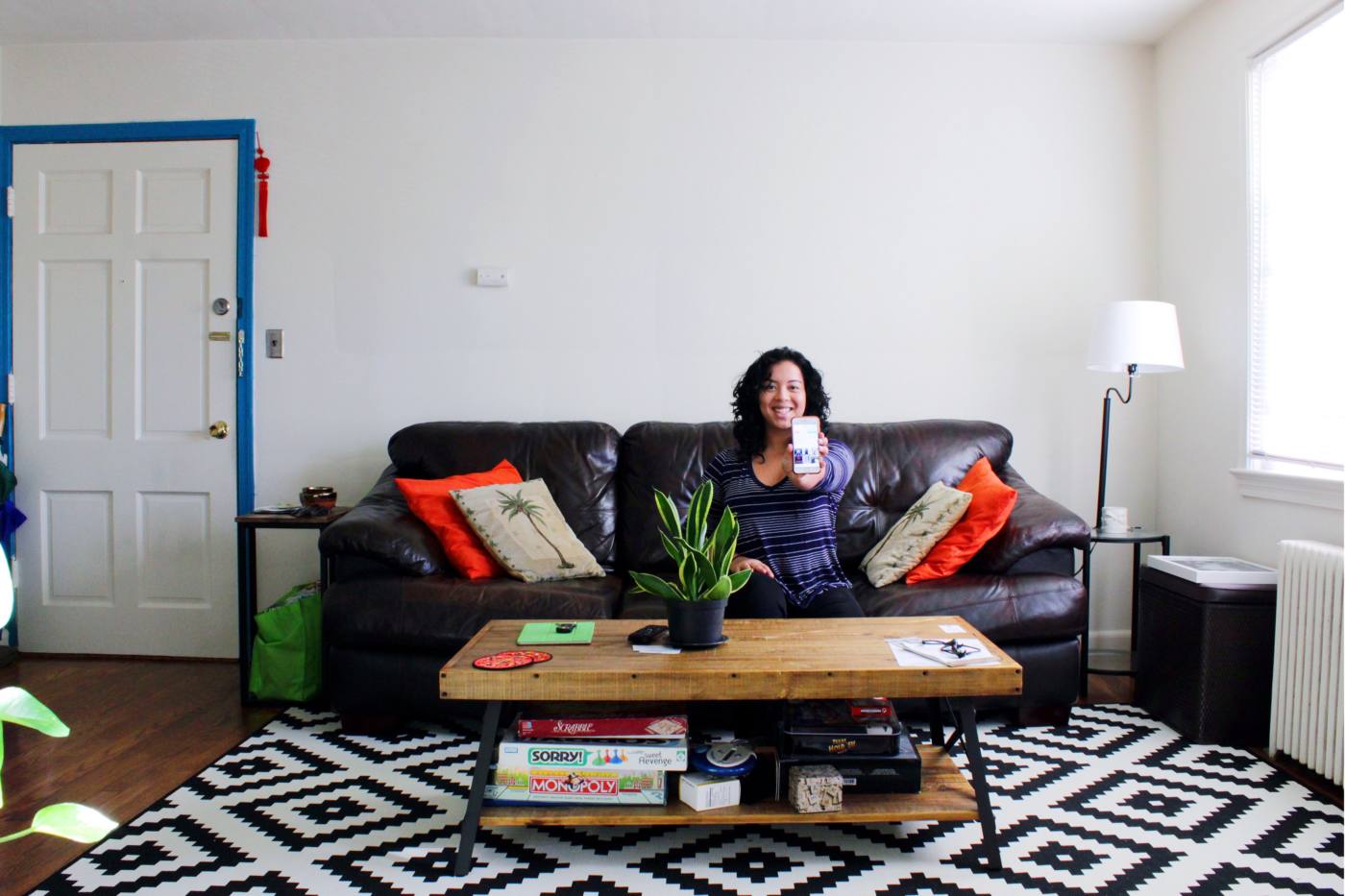 Obviously, there are a whole bunch more D.C. related Instagram accounts I follow, i.e. local influencers/bloggers/foodies, museums, restaurants, etc. but these are the main ones I keep on regular rotation and recommend my friends to check out when visiting from out of town.
And in case you're wondering… No. This post is not sponsored. These are legits accounts I follow and I simply wanted to share the love.
With that said, my instagram account is no way near as cool as the ones I shared above but in case you're interested checking it out, you can find me @setarra_. I mostly share photos of my travel, food, and life happenings in Northern VA, D.C. and beyond. Consider it a visual extension of this blog :)
Do you use Instagram for travel research? Where do you live, what are some of your favorite local instagram accounts to follow?
P.S. I am diving into the big and kind of scary world of email lists/newsletters and recently set up a mailchimp account. I'll be doing a bi-weekly email schedule because I personally don't like getting too many emails and will be rolling out my first newsletter this Sunday! If you'd like to get bi-weekly updates on latest from setarra.com via email: Sign Up Here.
(linking up with wanderful wednesday)
0