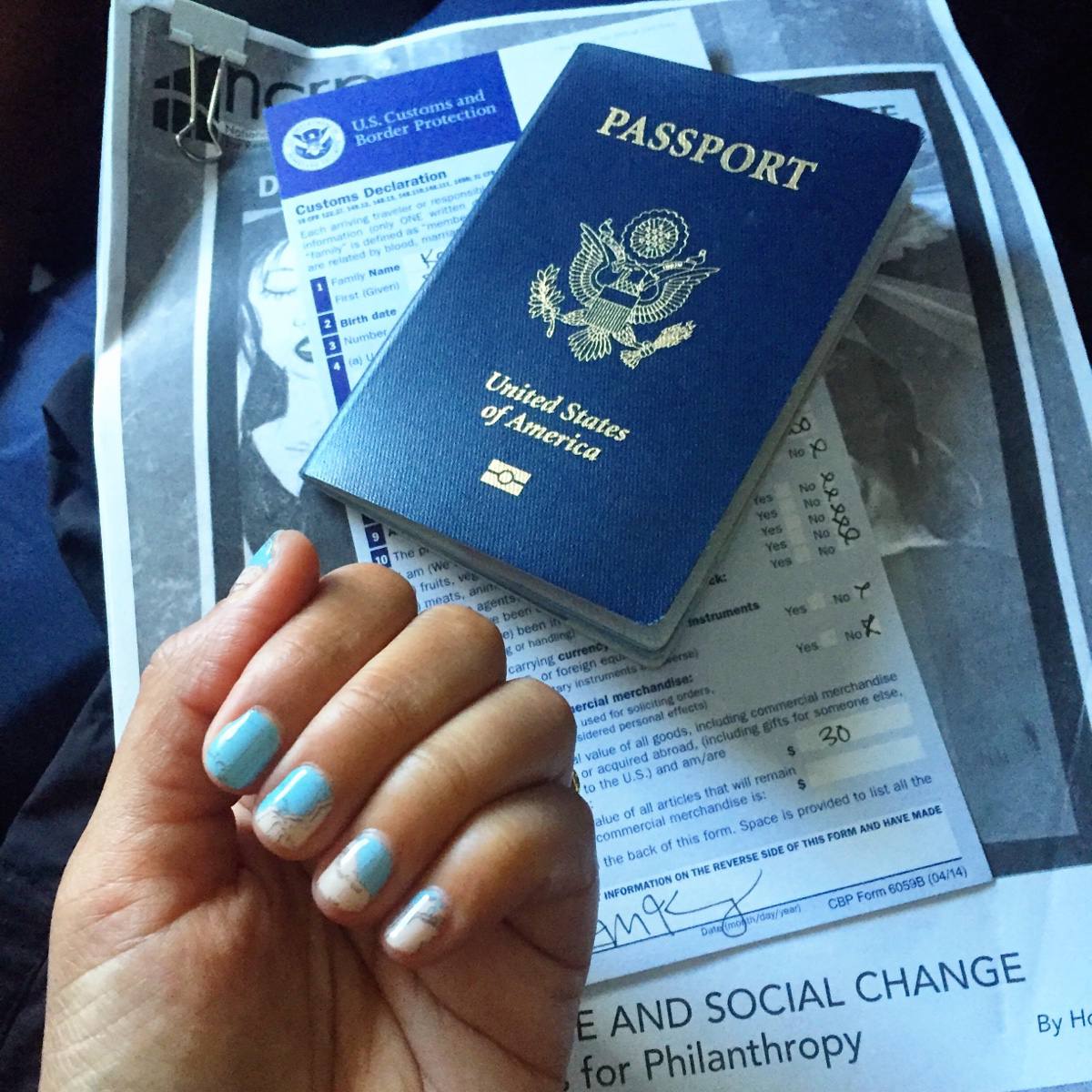 ^^ photo via
---
Let's Talk About 2016 & Travel
---
Last year, Charles and I played it low-key and only planned one "black and yellow travels" for 2016 which was our 4 day trip to Seattle, Washington.
Our focus for 2016 was to simply start saving money. Like really saving money to keep IN savings. Not saving money just to spend it which was something we had done since moving in together and getting married 2+ years ago.
Last year, we moved into a 600 sq. ft. apartment (saving us $400 a month on rent), paid off our credits cards, and were a little more aggressive with our student loan payments. We stuck to a pretty strict food budget (hence the lack of restaurant food review posts) and did our best to not buy things we didn't need.
All in all, 2016 was a great year for adulting.
---
As for 2017…
---
We're still focused on saving money but this year, travel has found its way back up on our priority list and we're starting the year off strong because this Friday, Charles and I are leaving for a 2 week international trip to…
(drumroll please)
GREECE and JORDAN!
---
And here's  the plot twist
---
While in Greece, I will actually be working as a TOUR LEADER for a spring break cultural tour through historical Greece.
---
A little back story
---
In case you might be curious, I work 9-5 as an executive assistant for a global initiatives office. My main responsibility is supporting the VP of our office and working as an office manager but in addition to that, I am also responsible for processing travel authorizations/ reimbursements and booking domestic/international travel for our office staff. And while I love working for an office whose initiatives I believe in, the work can sometimes get monotonous and most of the time, I'm sitting behind a desk.
In my personal life, I'm a traveling woman. At work, I help other people travel and am very stationary.
These two worlds never crossed paths until last Fall, when I was presented with the opportunity through my job to work as a tour leader for this spring break trip. I was completely caught off guard. So much that I didn't even tell Charles about the offer until a couple days later because I wasn't sure if it was really going to happen.
But then I learned that it was going to happen. Like forreal, forreal. And then my VP approved my being out of the office for 2 weeks. And then I learned that all my travel expenses would be covered. And then Charles asked, "Can I come?" And after asking on his behalf, I was told "Yes. But he has to register for the trip as a traveler and pay for himself."
We figured the trip was a 2 for 1 deal and so went ahead with paying and getting him registered for the trip. And now here we are… 2 days away from departing for Greece.
Overall, I just feel so incredibly thankful for this opportunity to travel for work and that Charles gets to come along too.
---
As For Jordan…
---
Last year, our dear friend, Tarek, moved from Virginia to Qatar to work as a special education teacher. Unfortunately, Charles and I weren't able to visit him while he was there. But it's just as well because on our way back from Greece, we will be visiting him for a couple days in Jordan, where he's currently working as a teacher.
In addition to working as a special ed. teacher, Tarek is also an amazing photographer and has been traveling the world when he has downtime from teaching. So make sure to check out photos from his travels on his instagram account here.
We are both super excited to see Tarek, catch up and explore Jordan. I don't know about you but I grew up watching all the Indiana Jones movies (thanks to my Uncle Mack) and can't wait to visit Petra which is where they filmed "Indiana Jones and The Last Crusade."
---
With That Said… I Have A Question For You.
---
On our way from Greece to Jordan, we have an 8 hour layover in Turkey.
Charles and I are thinking about leaving the airport and exploring Istanbul for a couple hours since it's only 30 minutes away from the airport… But we aren't sure where to begin with prioritizing what to try and see/do with only 4 hours to spare.
As such, my question for you is…
Have you ever visited to Istanbul? If so, what do you recommend seeing, eating, or doing in a short amount of time?
Also, what mode of transportation would you recommend for traveling from the airport to the city? Cab? Private shuttle? Metro train?
Any feedback is GREATLY appreciated. :)
—
With that said, we are t-minus 2 days until departure! There's sooooo much I still need to do… Like PACK because I haven't even started yet. O_O
xo, Setarra
P.S. Linking up w/ Wanderful Wednesday
0