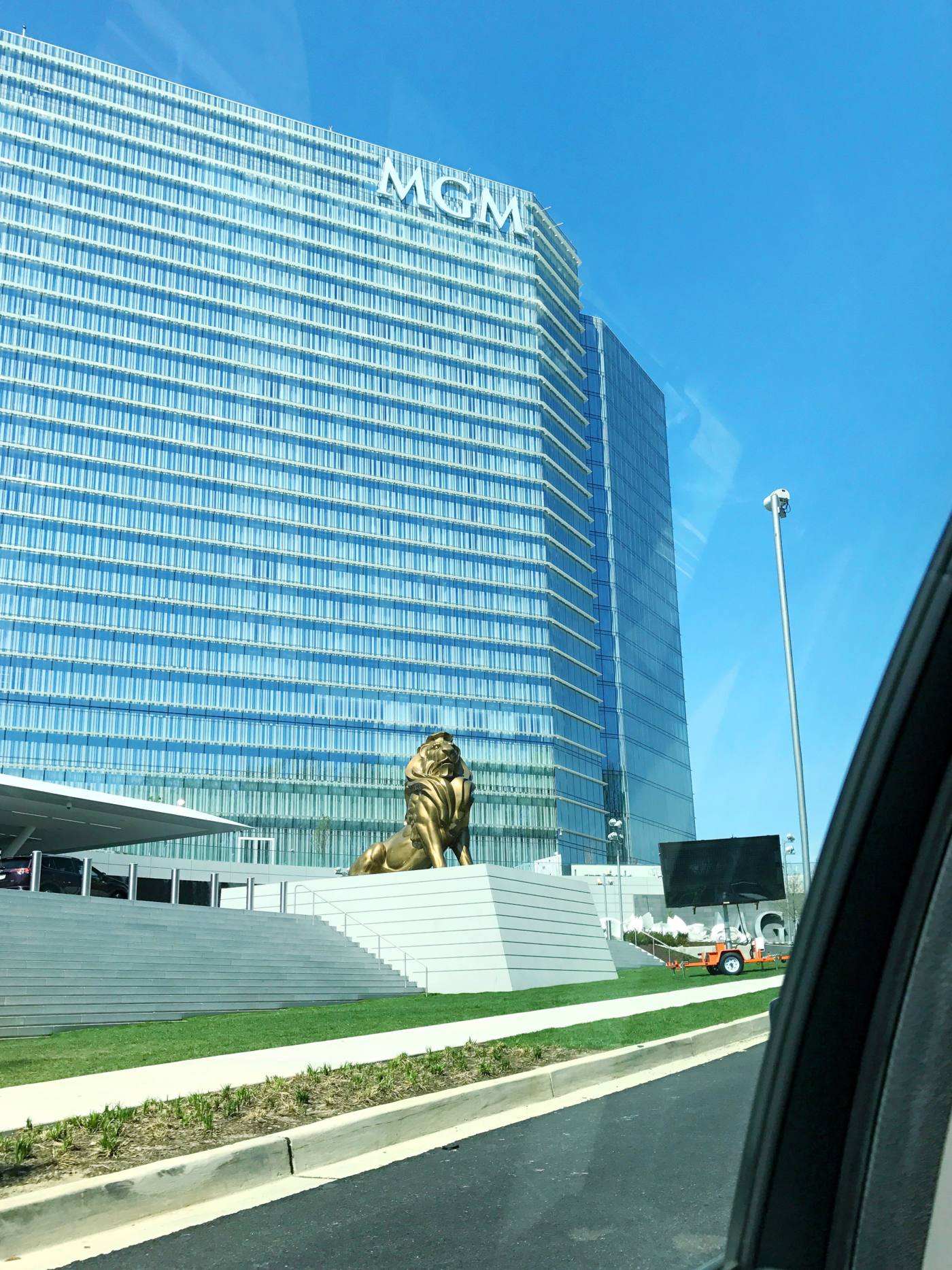 Let's pick up where I left off before I took my lil blog break a.k.a. take it back to my 30th birthday. A day Charles told me to take the day off from work for because he had a surprise planned… And you wanna know what he surprised me with??? A staycation = 24 hours at the MGM National Harbor.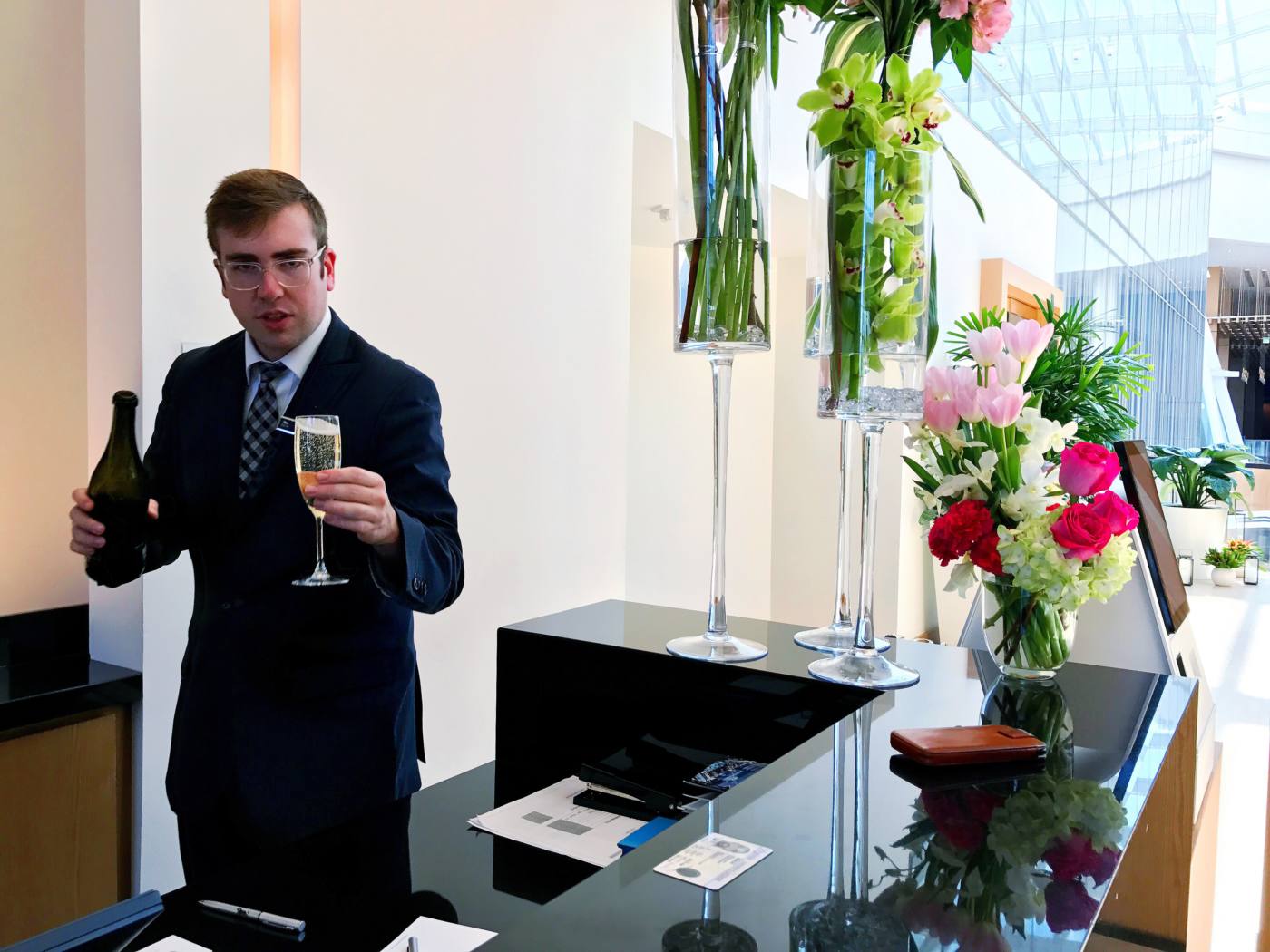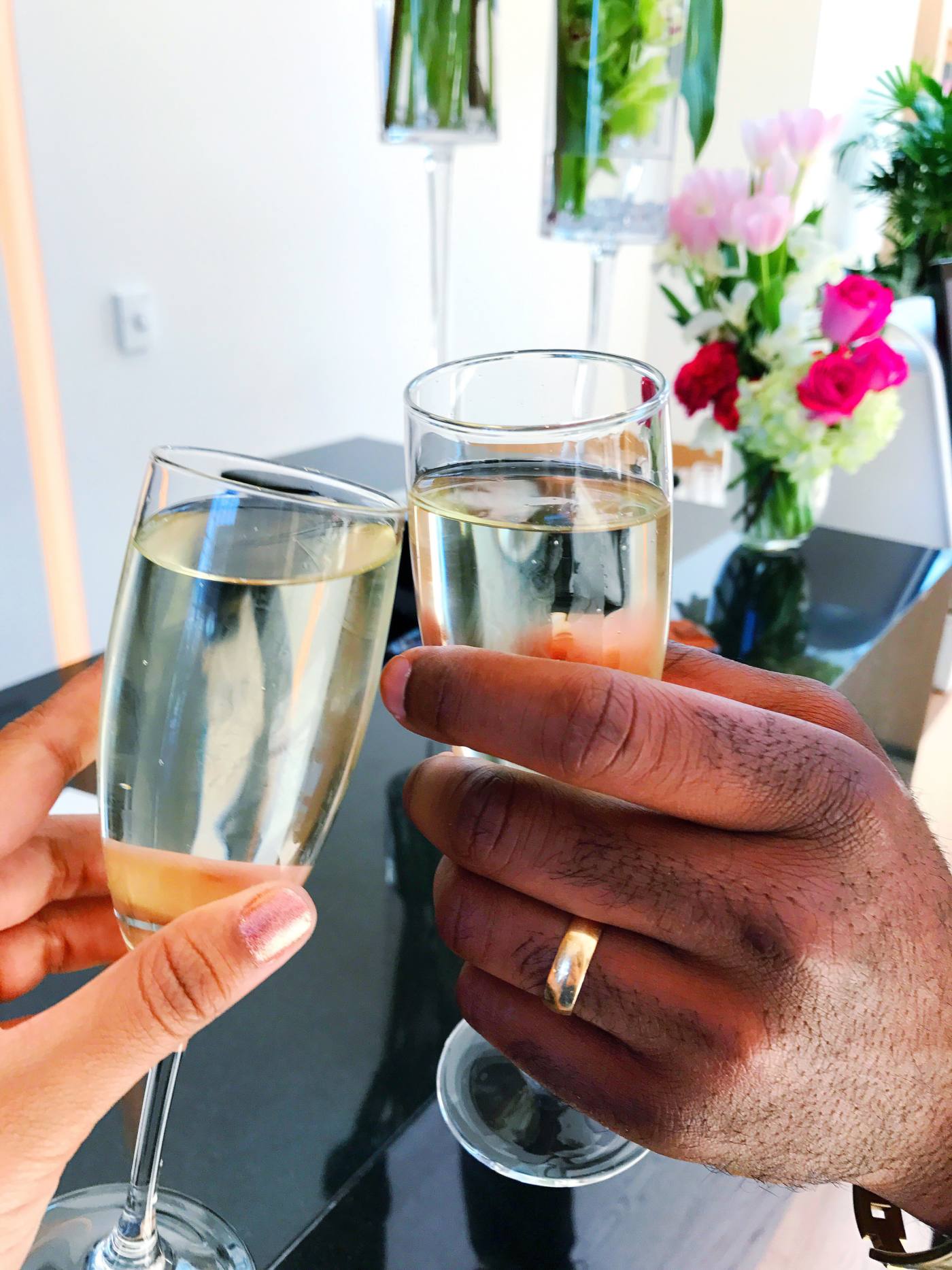 The MGM National Harbor officially opened last December with sooooo much buzz… To have a Vegas style resort with a hotel, casino, retail, entertainment & food on this scale in the D.C. area was/is a big deal. Technically, the resort is located in Maryland but it's literally right across the Potomac River from Virginia and D.C.
This means that, as with everything located along the border of D.C., Maryland and Virginia (we locals like to call this area the DMV), everyone just says it's located in "D.C."
When we checked in , we were greeted with glasses of champagne to celebrate the special occasion and were given a pamphlet that listed all the many things to do throughout the resort. It was a bit overwhelming trying to decide what to do but I think we made the most of our time there.
Below is a breakdown of what Charles and I ate, saw and did during our 24 hours stay at the MGM.
---
---
EAT
---
---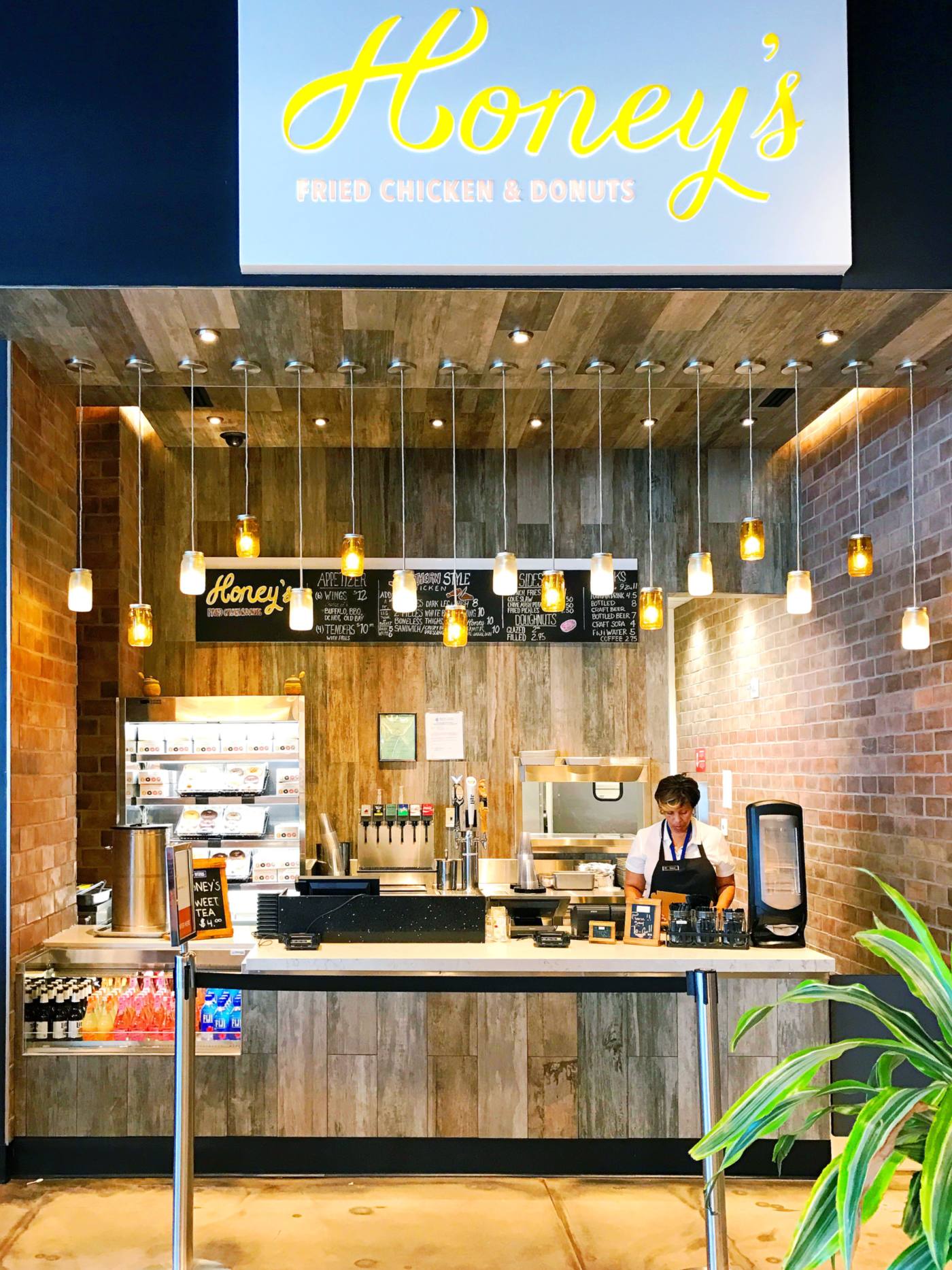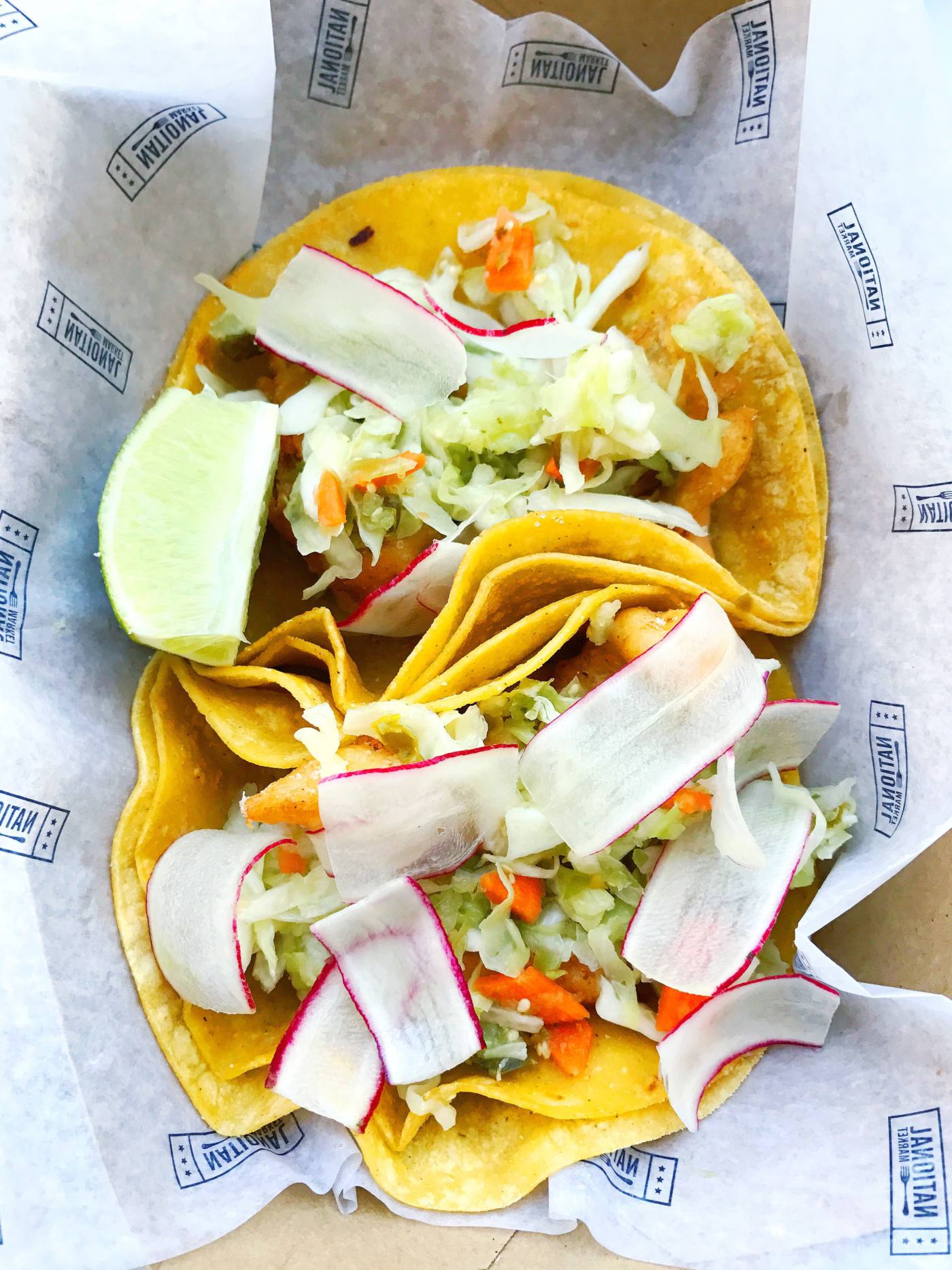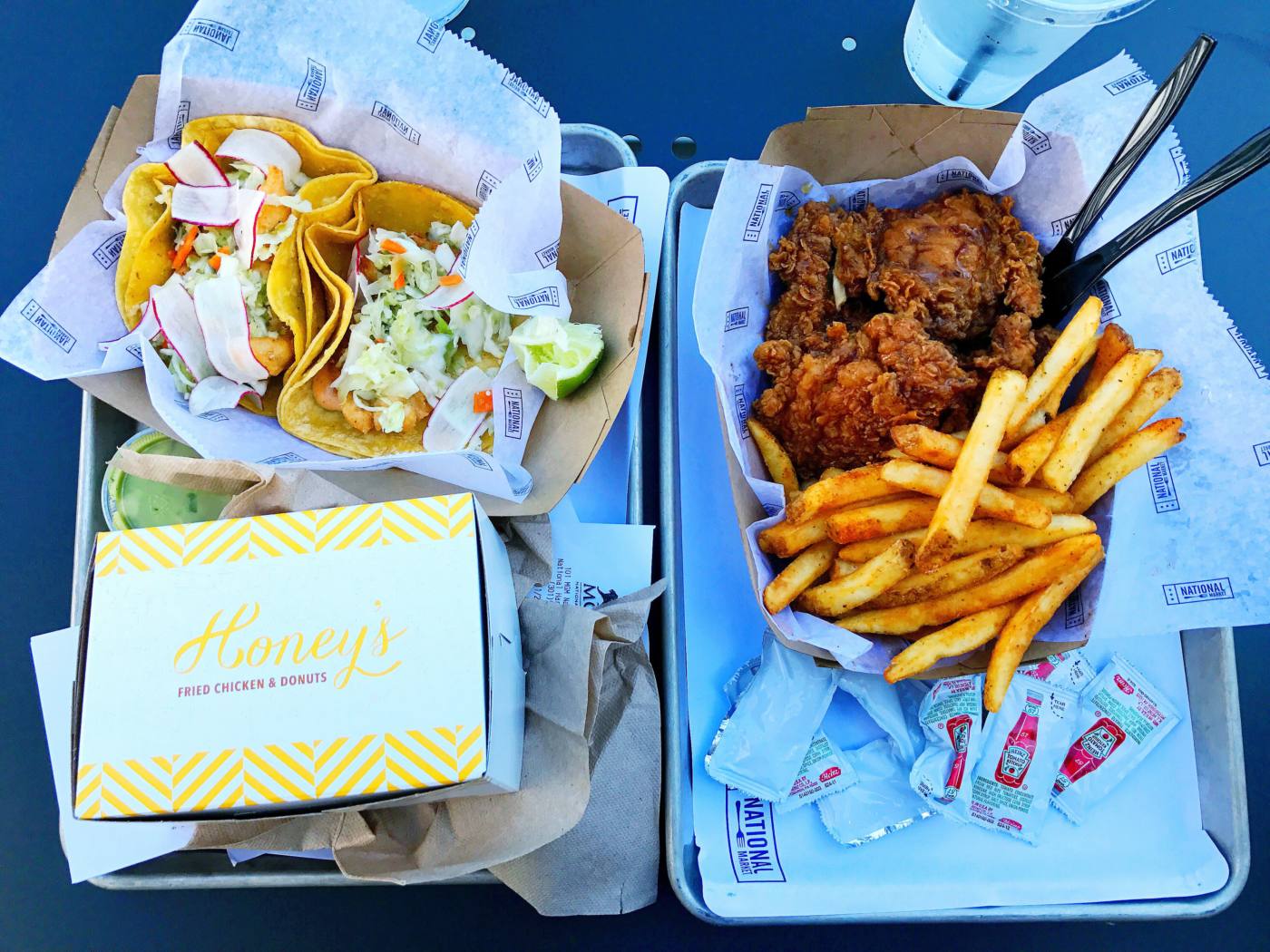 1)  Our approach to dining at the MGM was to try to eat as much as we could without killing ourselves or our digestive systems a.k.a don't get stuck on the toilet by the end of the night so we can do the do ;). We technically haven't been been eating chicken, red meat or pork since January but made an exception for our first meal at the MGM when we saw Honey's Fried Chicken & Donuts which we complemented with a side of fish tacos from Amos Los Tacos. The fried chicken was great (we got it glazed with their spicy honey sauce), the donut not so much. It wasn't bad. It just tasted like a regular donut someone can get from the bakery in their local grocery store. Nothing exceptional. On a seperate note, he fish tacos tho were banging!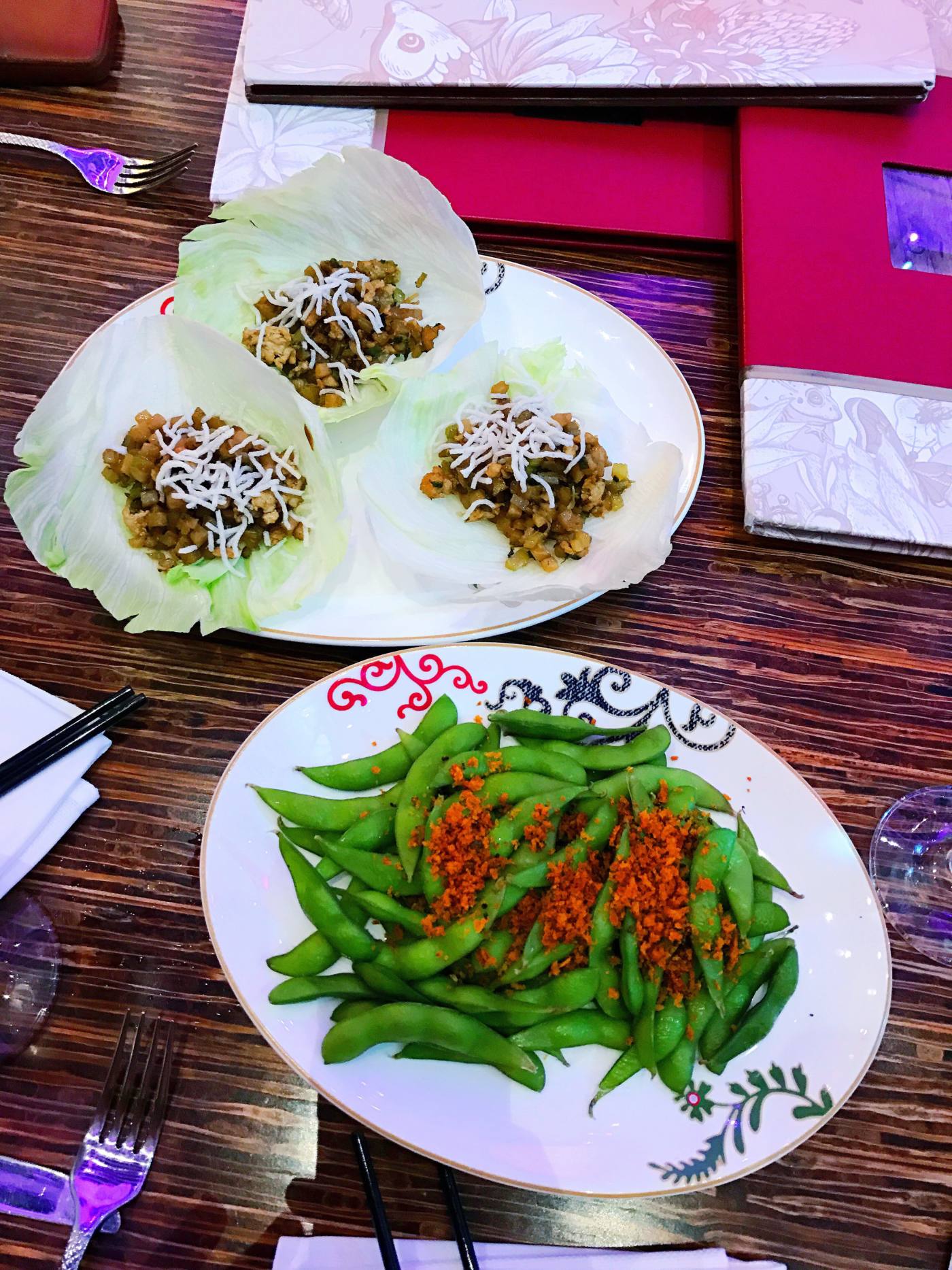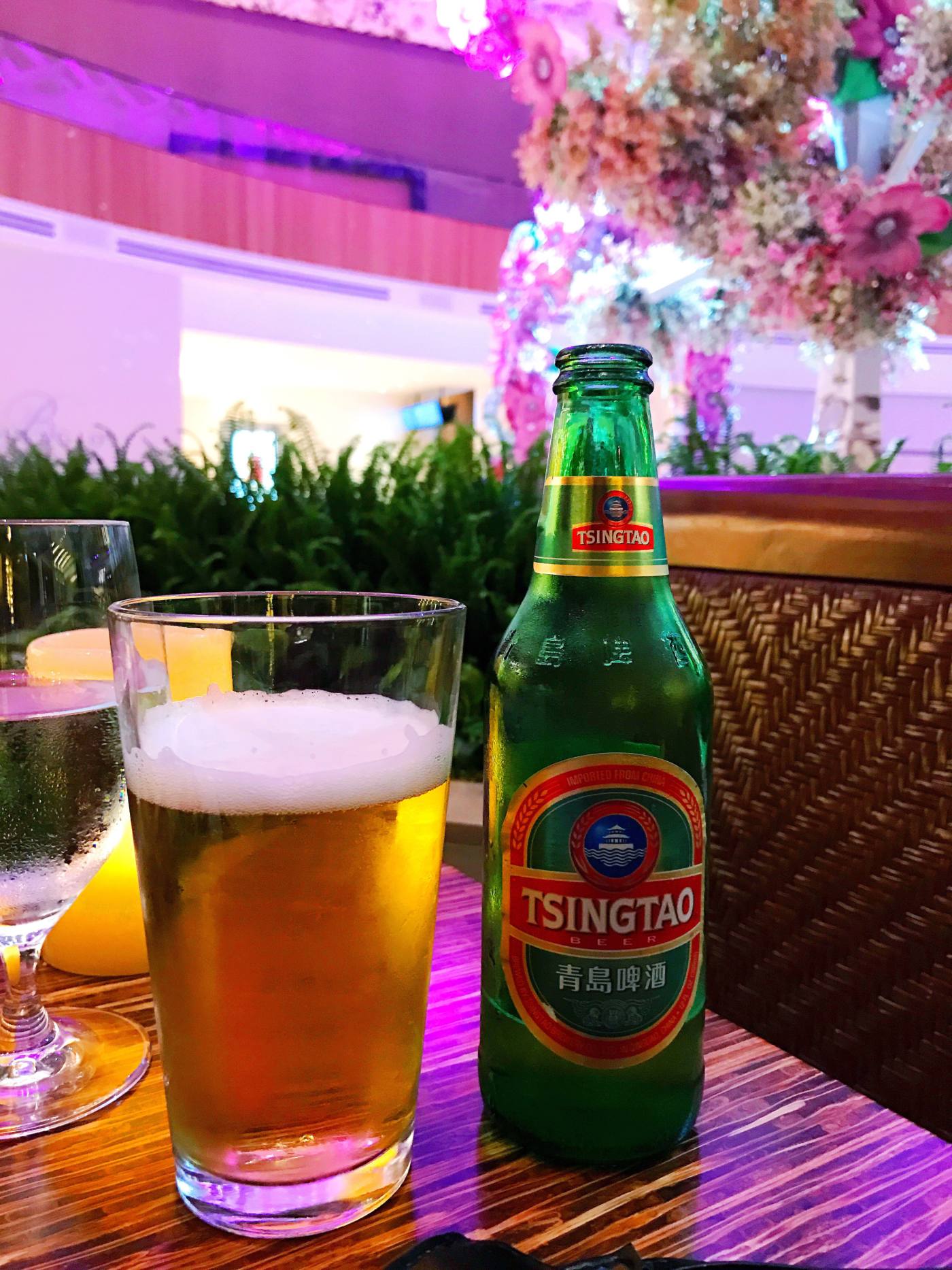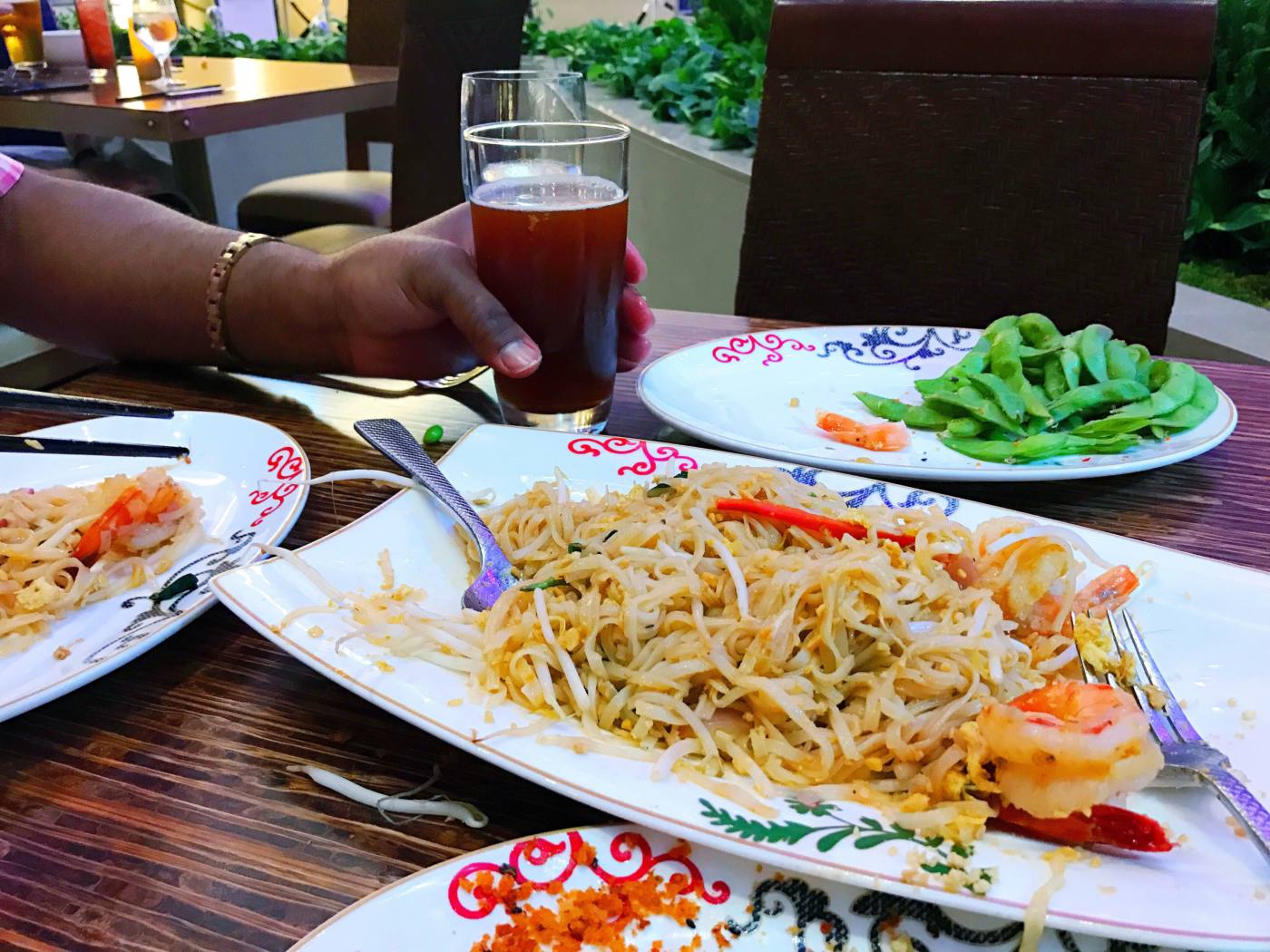 2) Dinner at Ginger, an Asian fusion restaurant, included lettuce wraps, edamame, shrimp pad thai and Tsingtao to wash it all down with. While everything was very tasty, I thought the portions compared the price of everything were a bit off the charts. $26 for pad thai just felt a little ridiculous even if we were celebrating my birthday. I could've definitely a bigger portion of pad thai for at least $10 less at a "lower scale" restaurant in the area.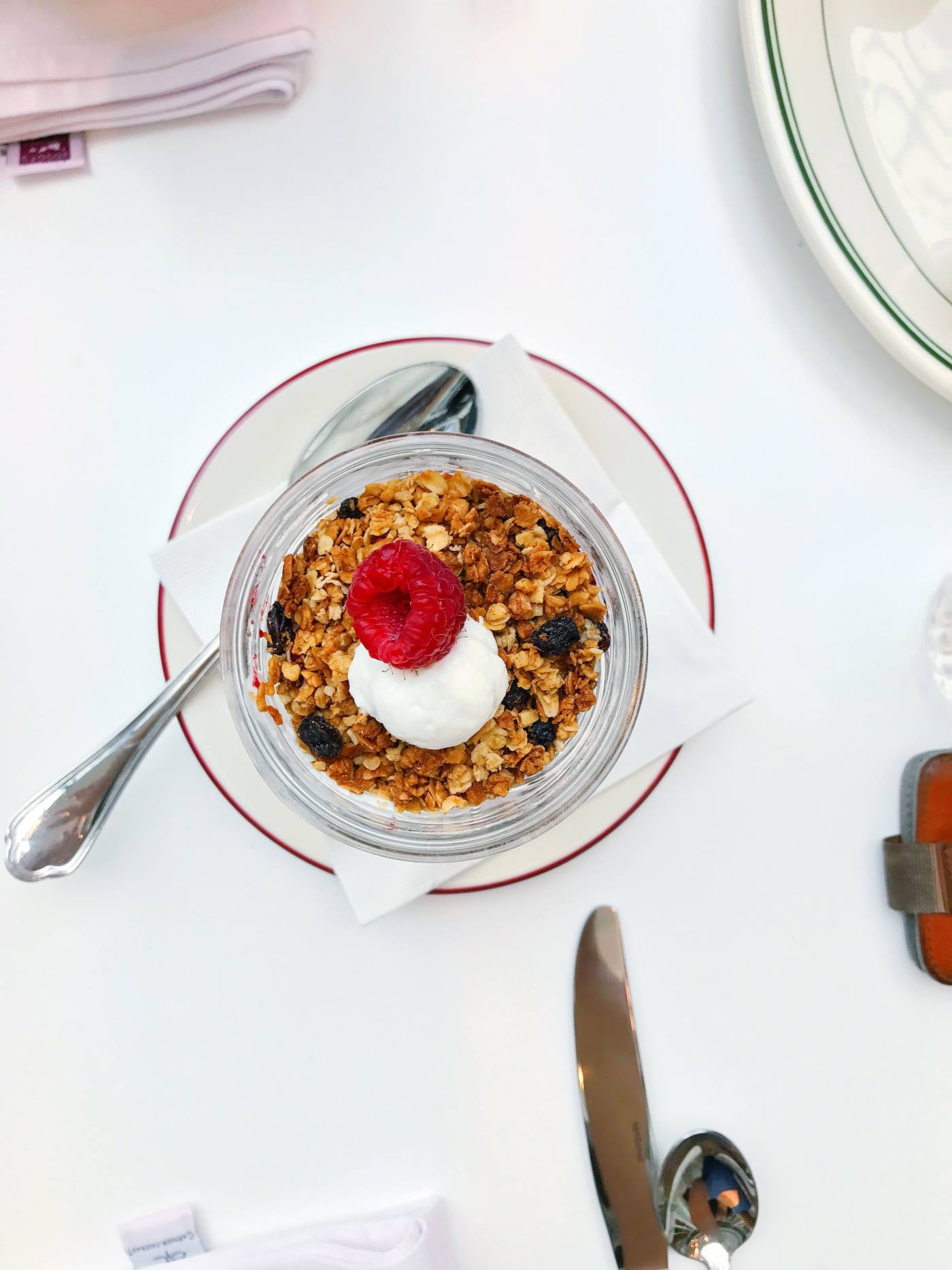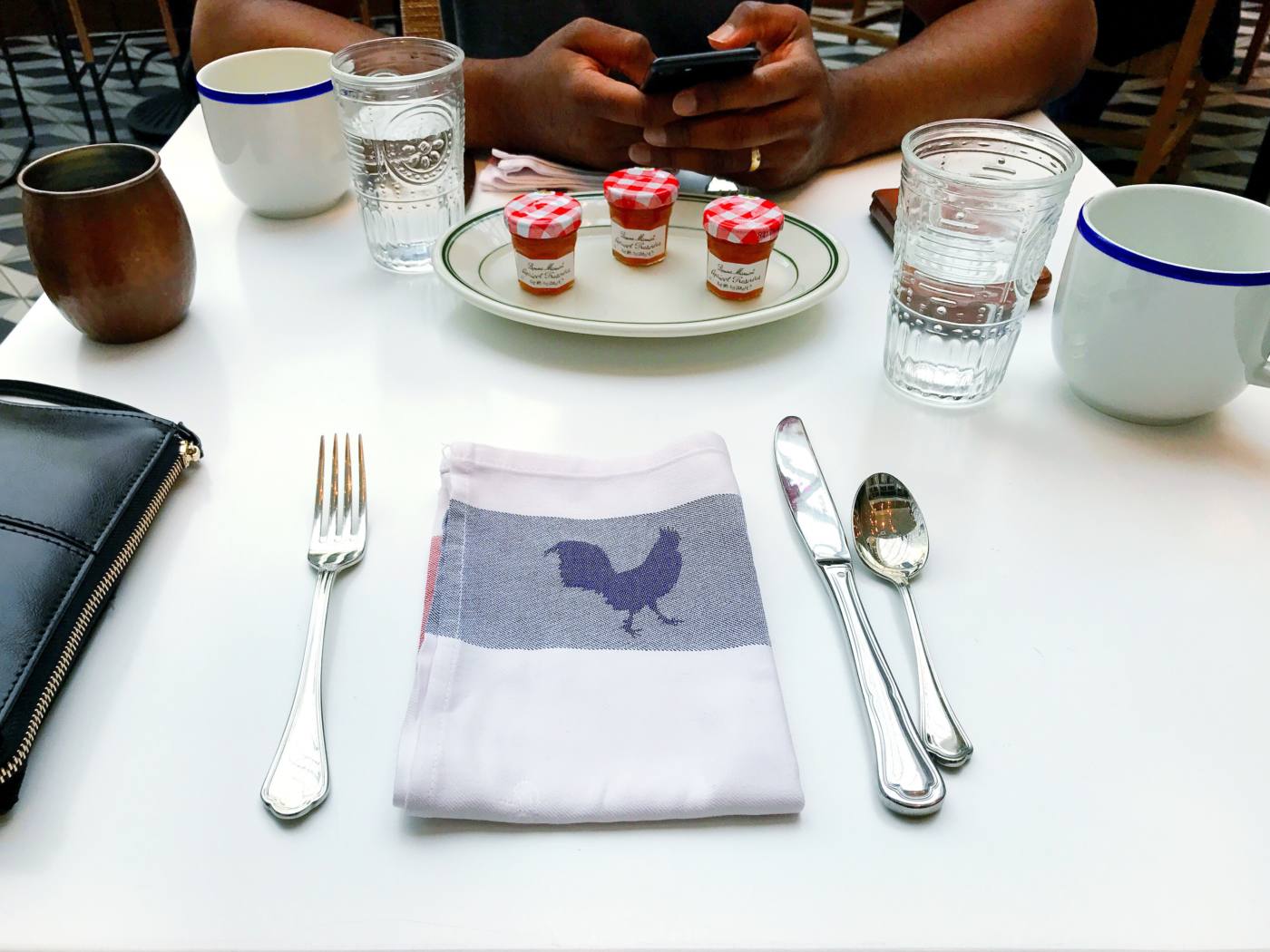 3) Breakfast at Marcus was the perfect way to close out our experience at the MGM. For the first time, we both felt like the pricing for breakfast on the menu was comparable to what we see at the usual breakfast/brunch spots in the area. As usual, we shared everything that was ordered which included biscuits, an omelet (which was a little bland but nothing a little salt & pepper couldn't fix), yogurt parfait, cheesy grits and cajun breakfast potatoes.
---
---
SEE
---
---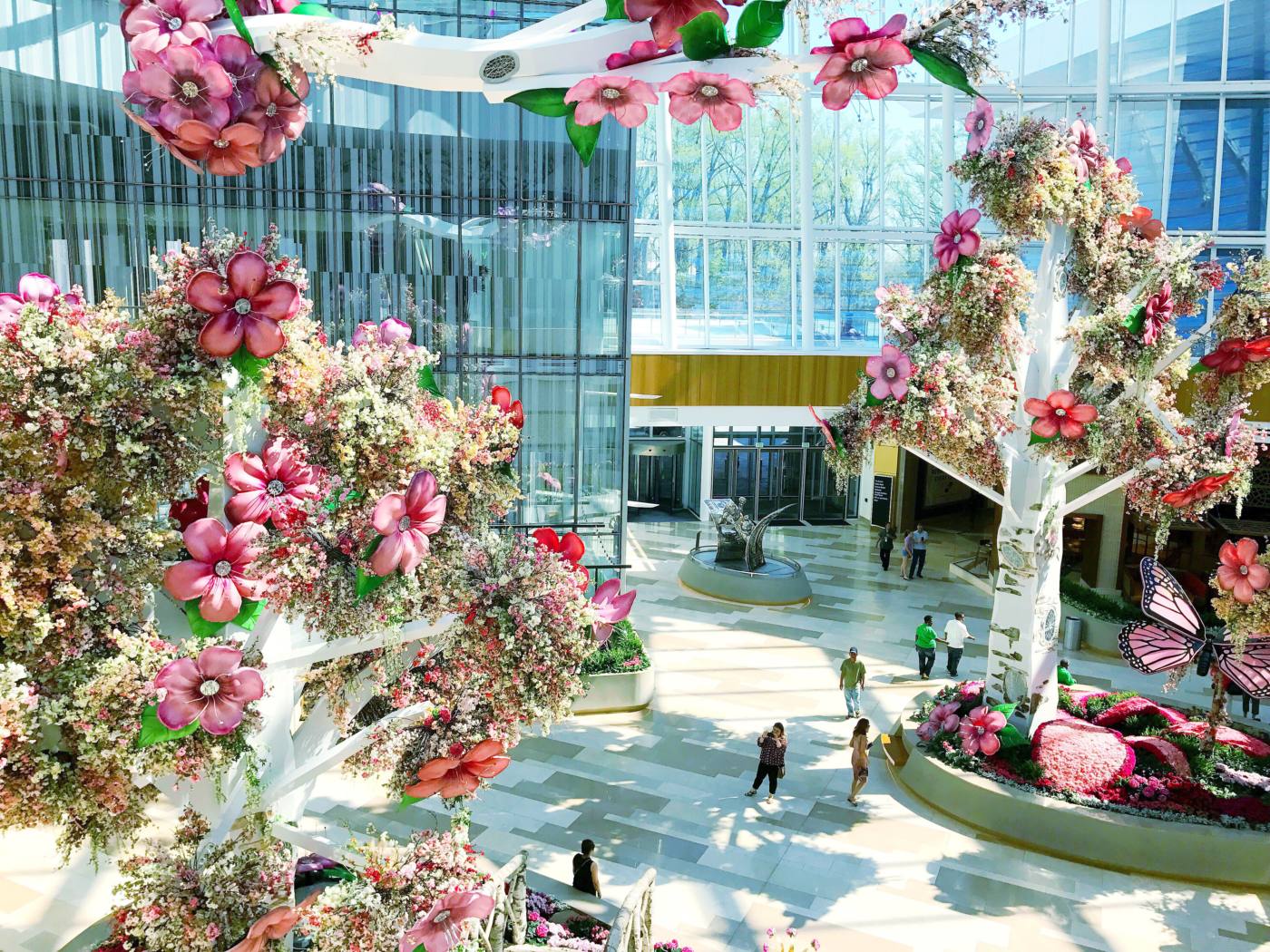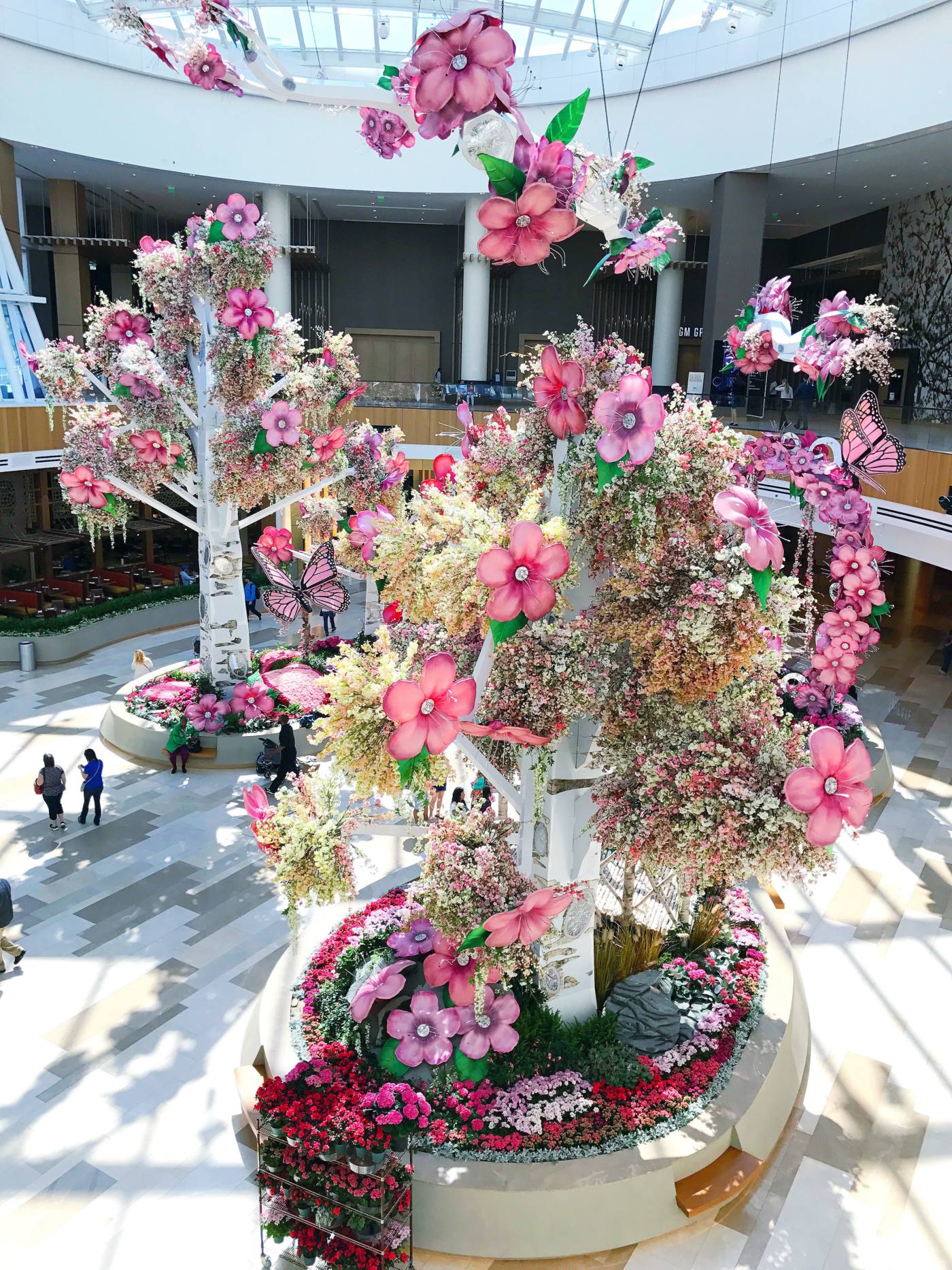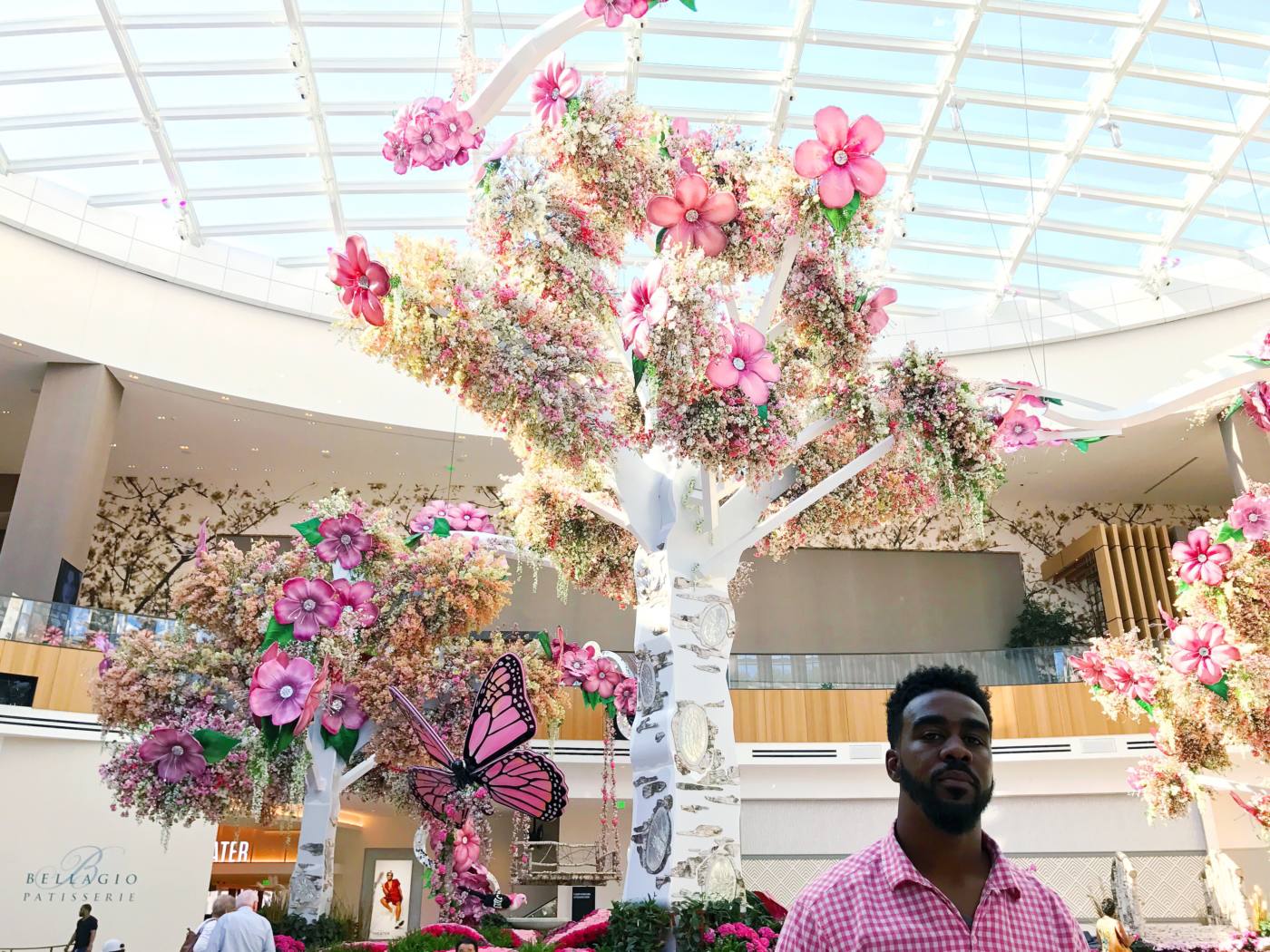 1) Check out the Conservatory area. Like seriously, talk about making a grand entrance because this was the first thing we saw when we entered the resort. Every season, the resort rotates a different display and I think we lucked out with my birthday being in April because their Spring display was everything. Mind you, all the flowers on the display were REAL which was also mind blowing to think of all the detailed work that went into creating this amazing exhibit of flora.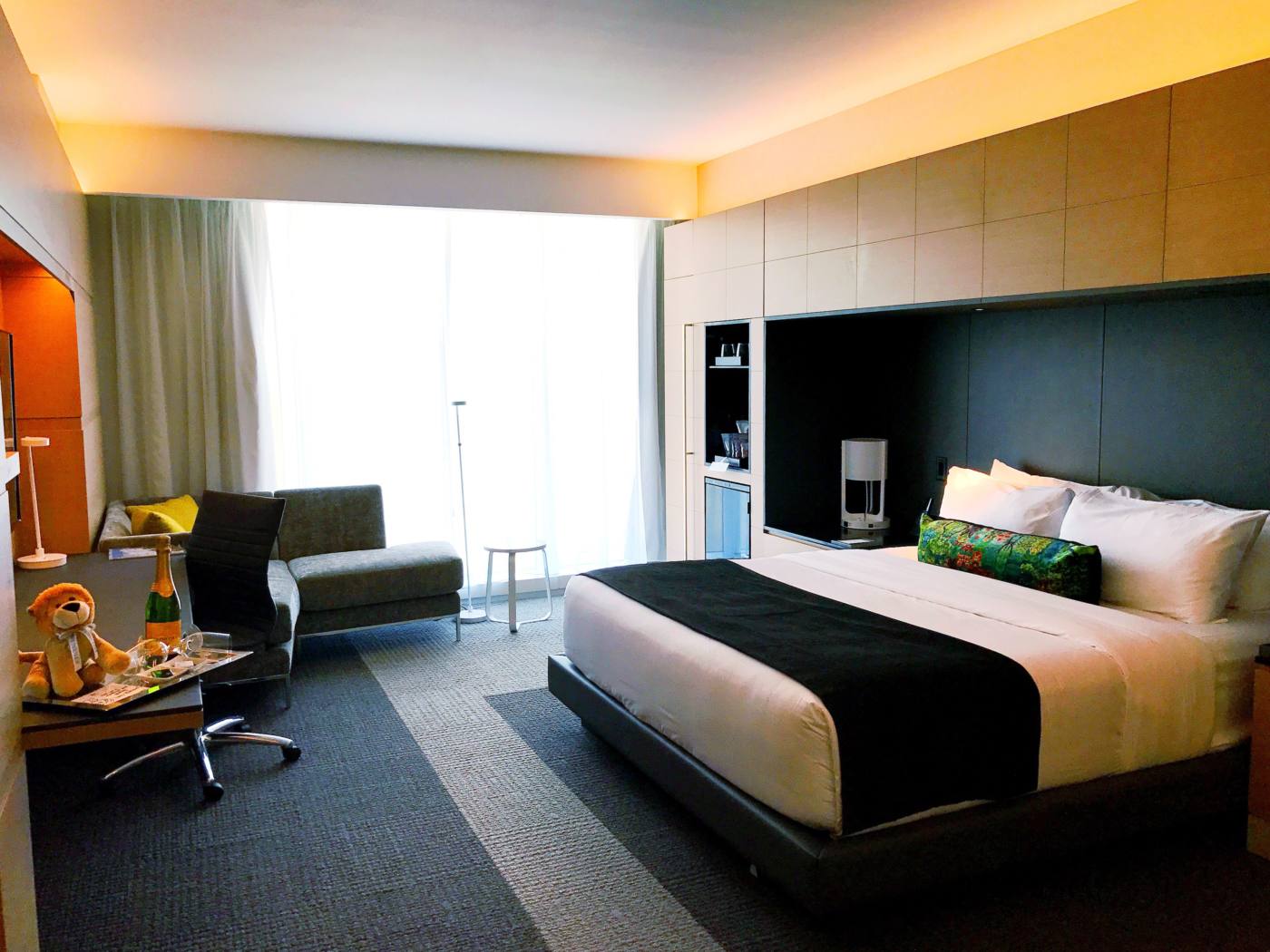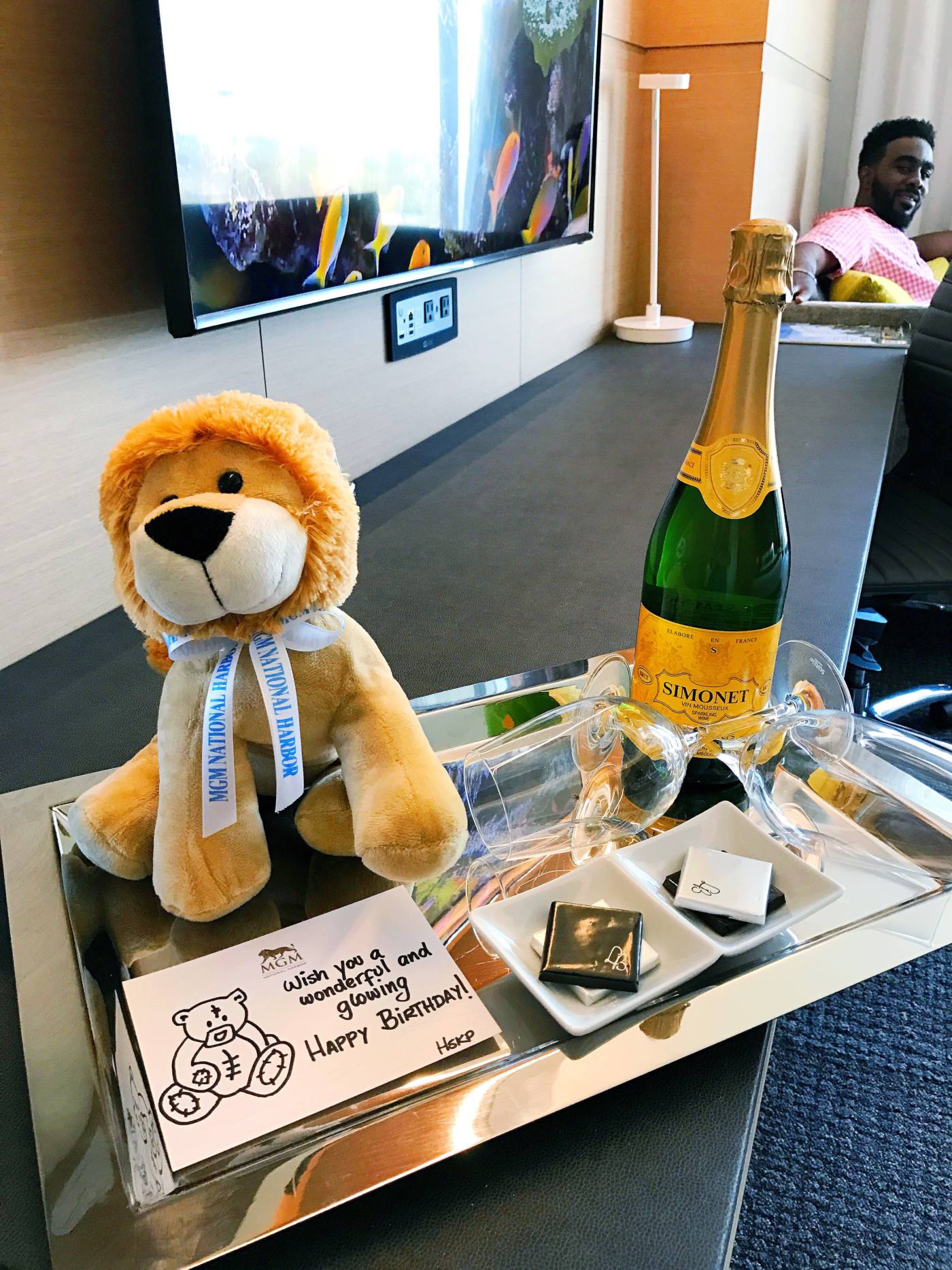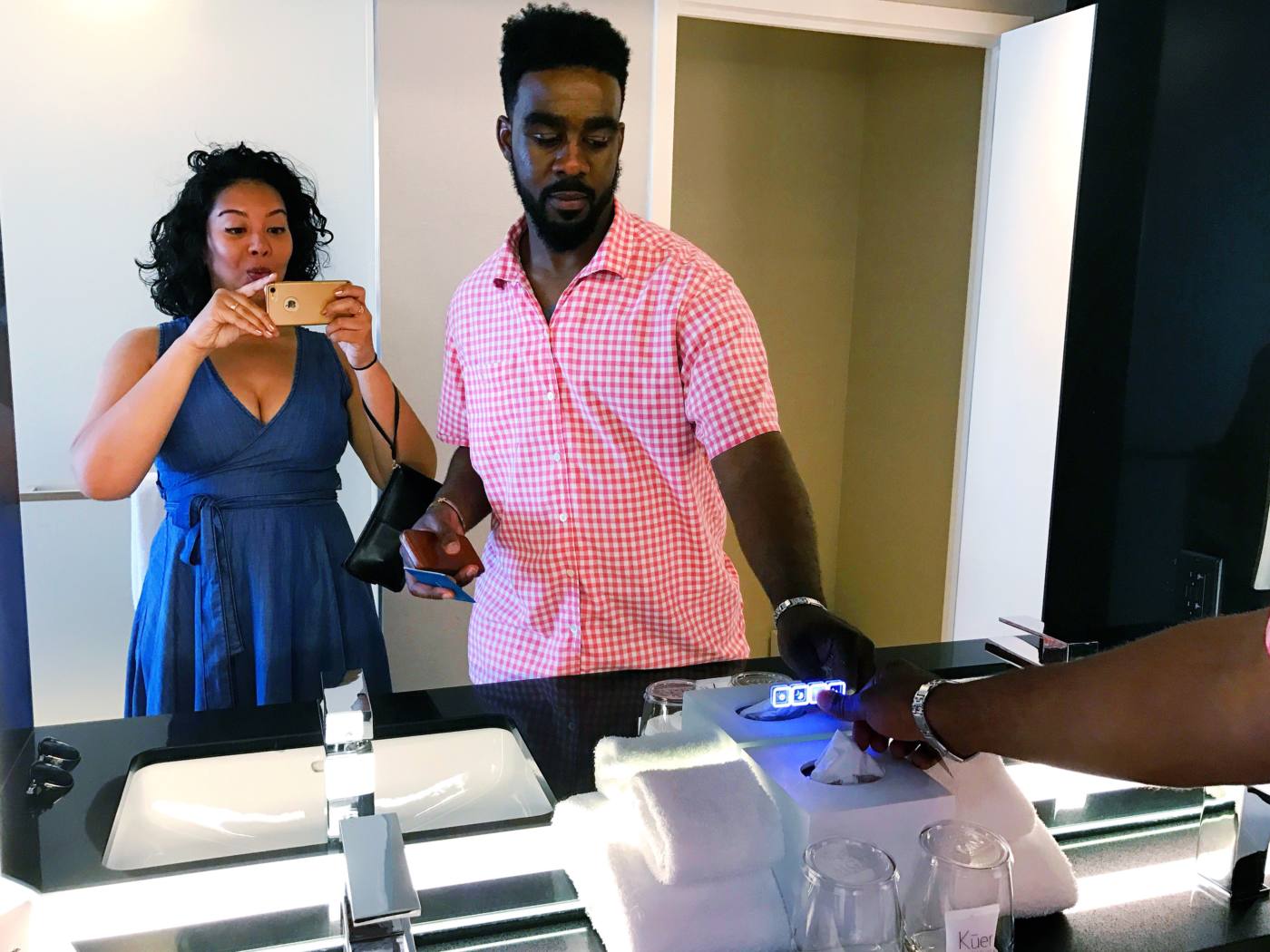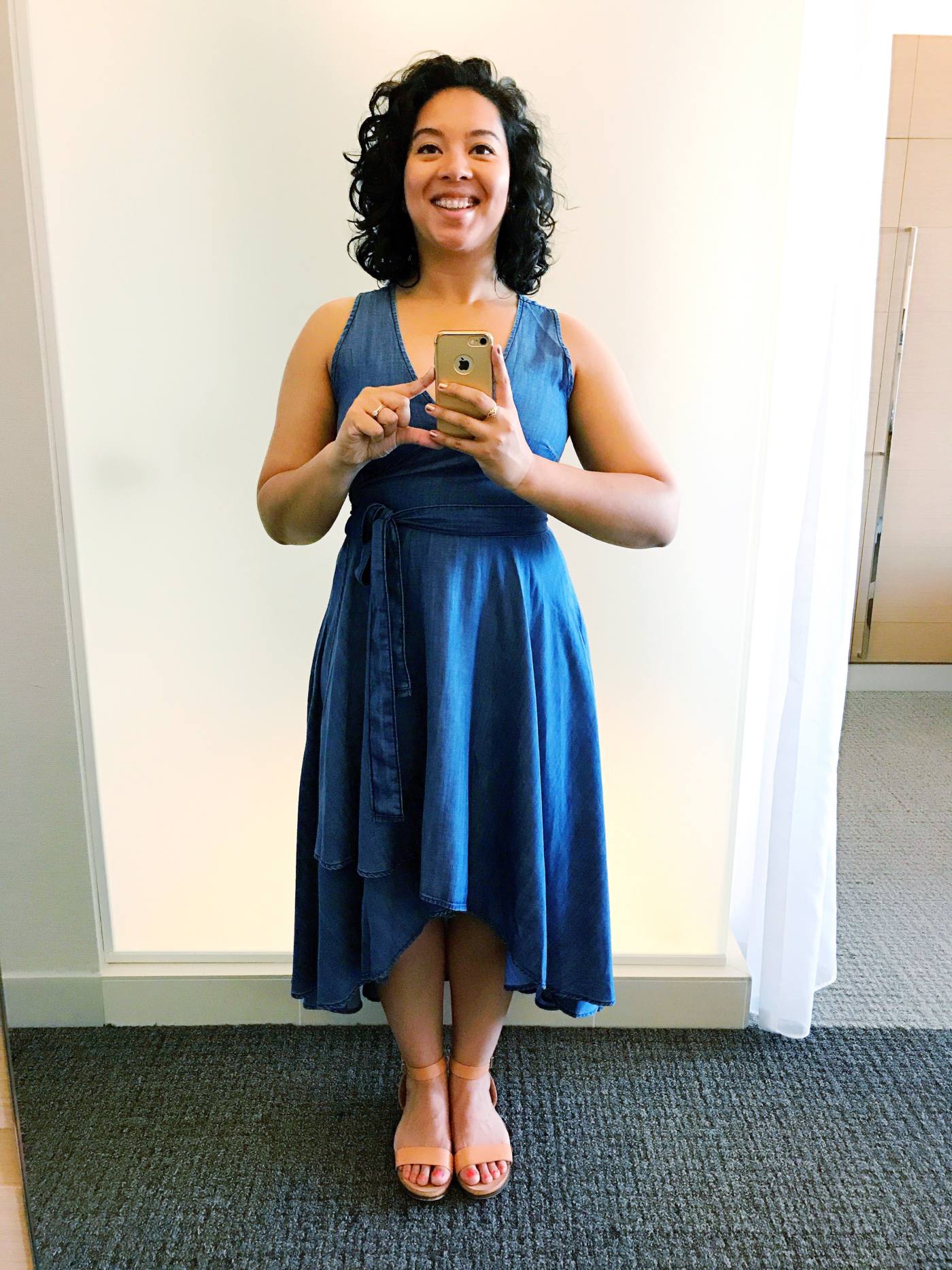 2) Check into your hotel room and play with all the fancy buttons on the bathroom's mirror. Ya'll, Charles and I were so out of our element at the MGM, especially when it came to finding our shower. We legit didn't know where our shower was located for the first 10 minutes lol. Come to find out it was right in front of us… The selfie pic of me above? See the wall right behind me? That was the shower which we initially thought was a cute frosted glass lit accent wall at first. Come to find out one of the glass walls had a door handle on it. Go figure.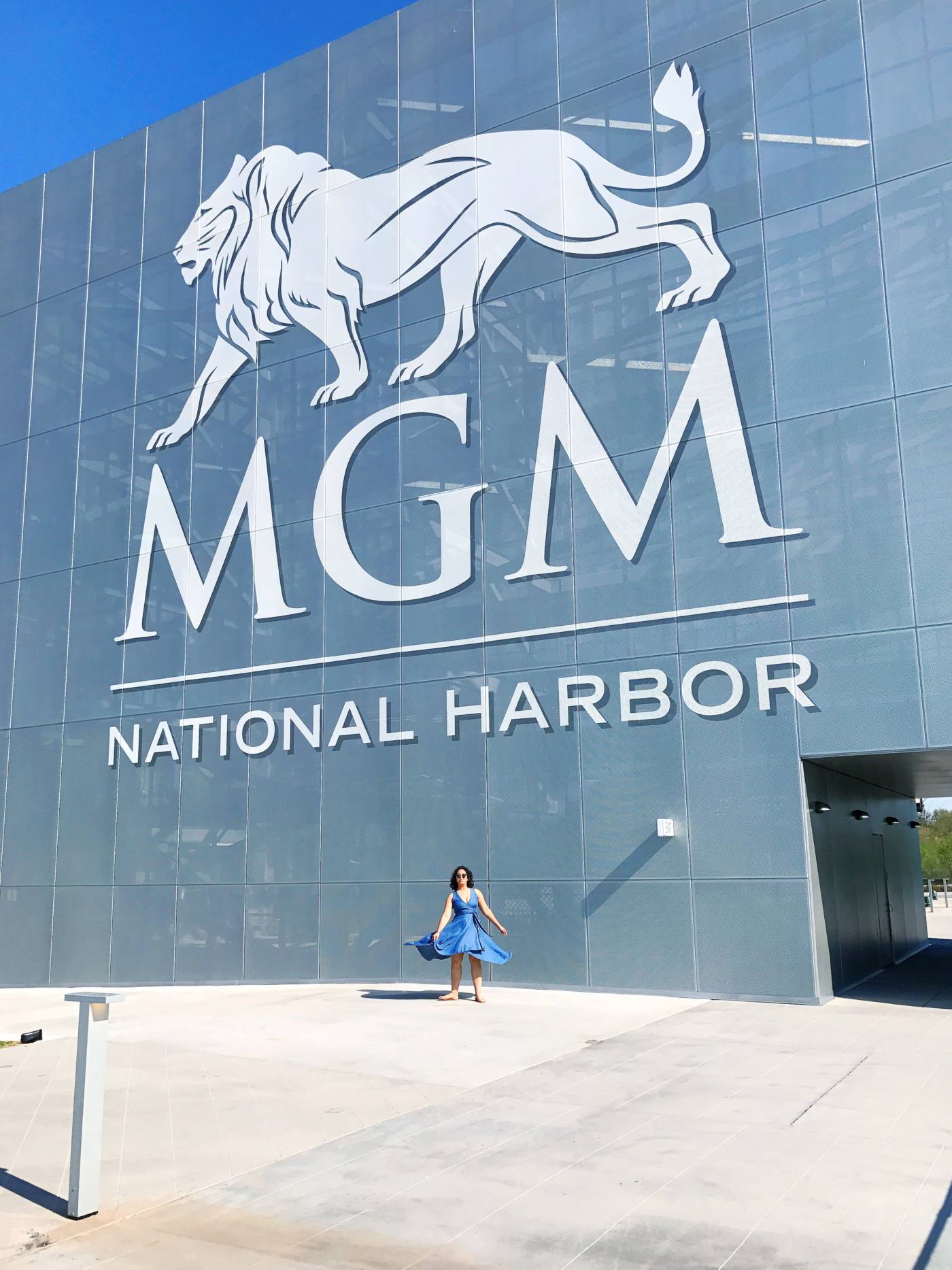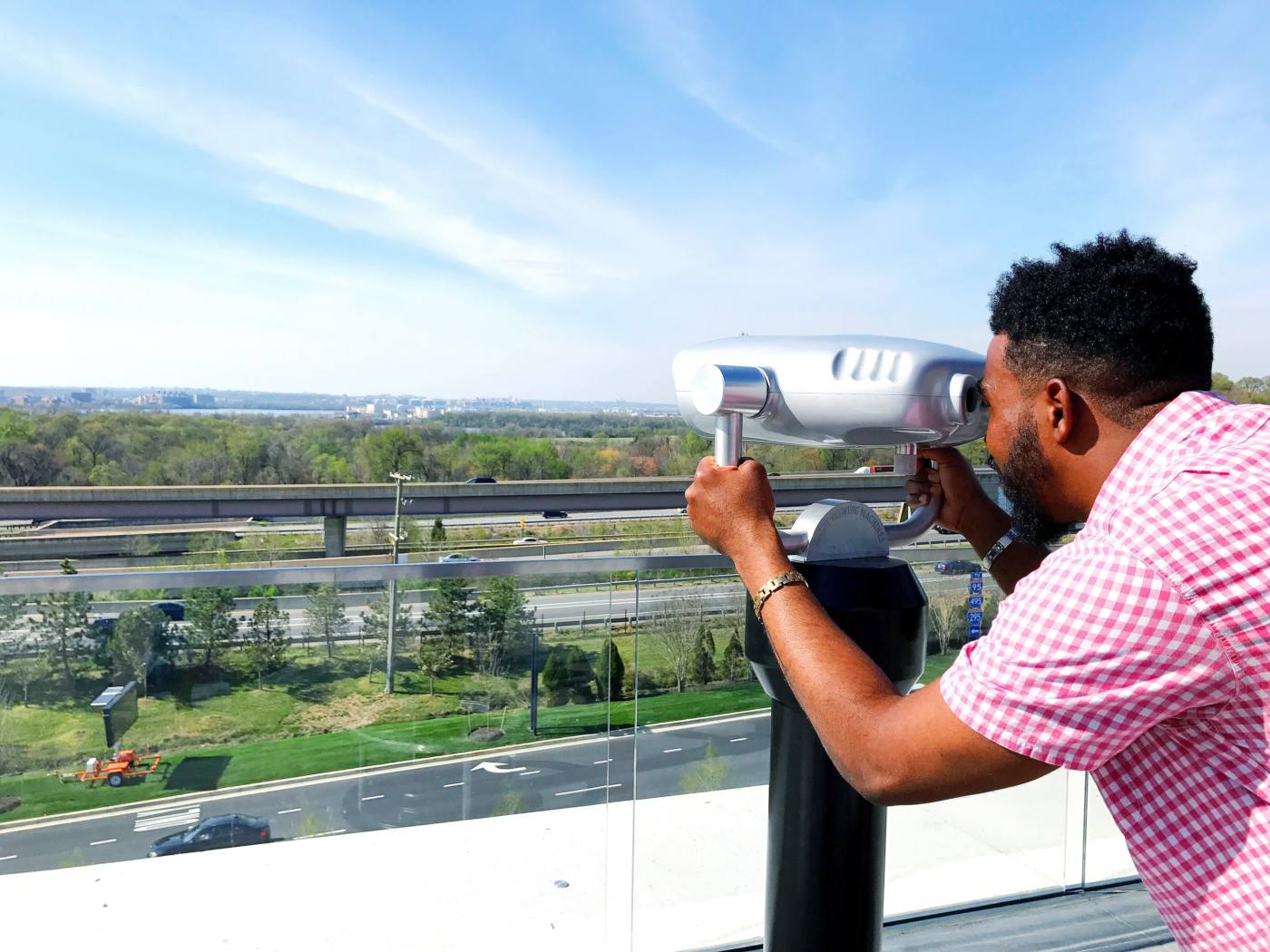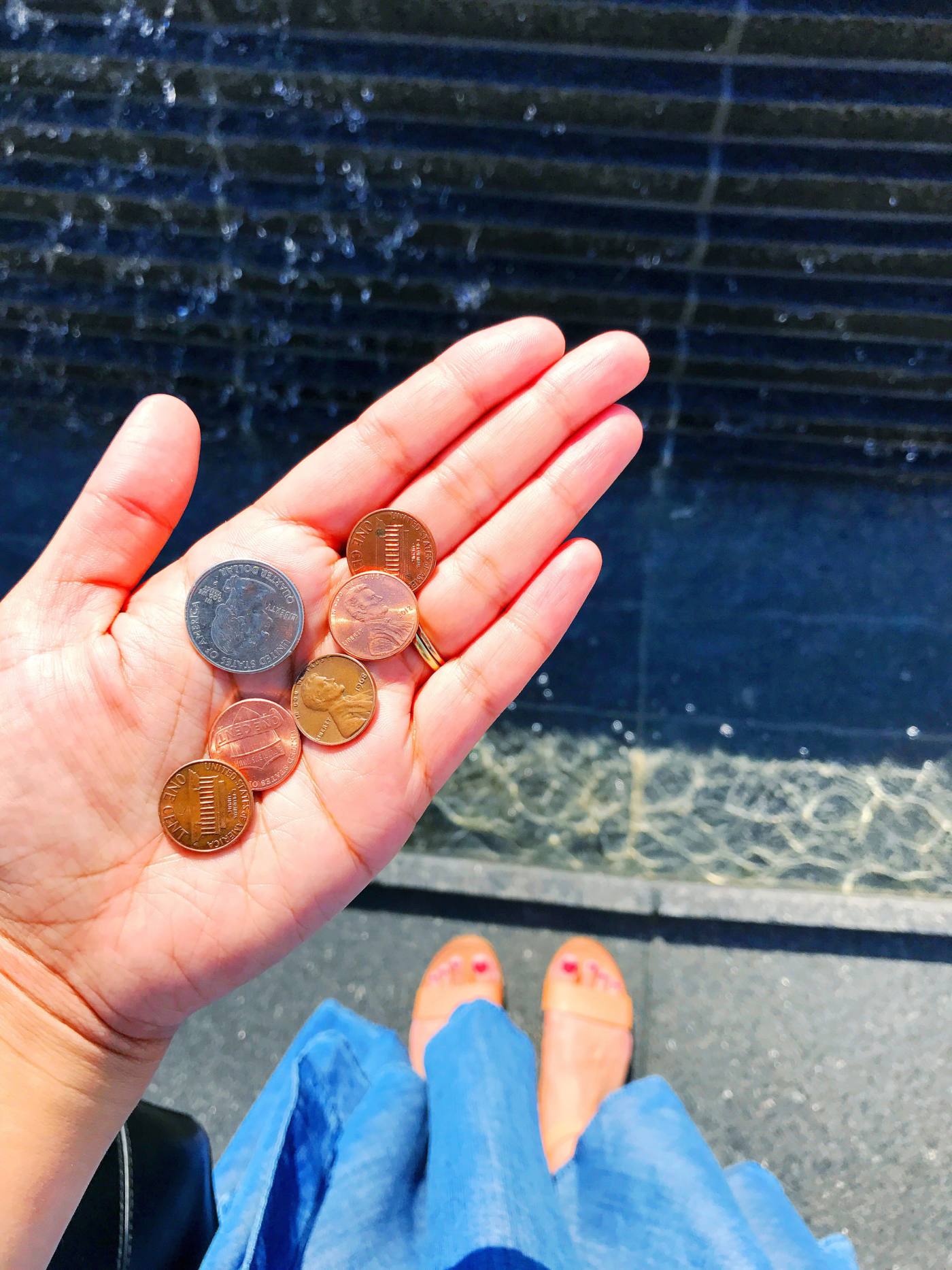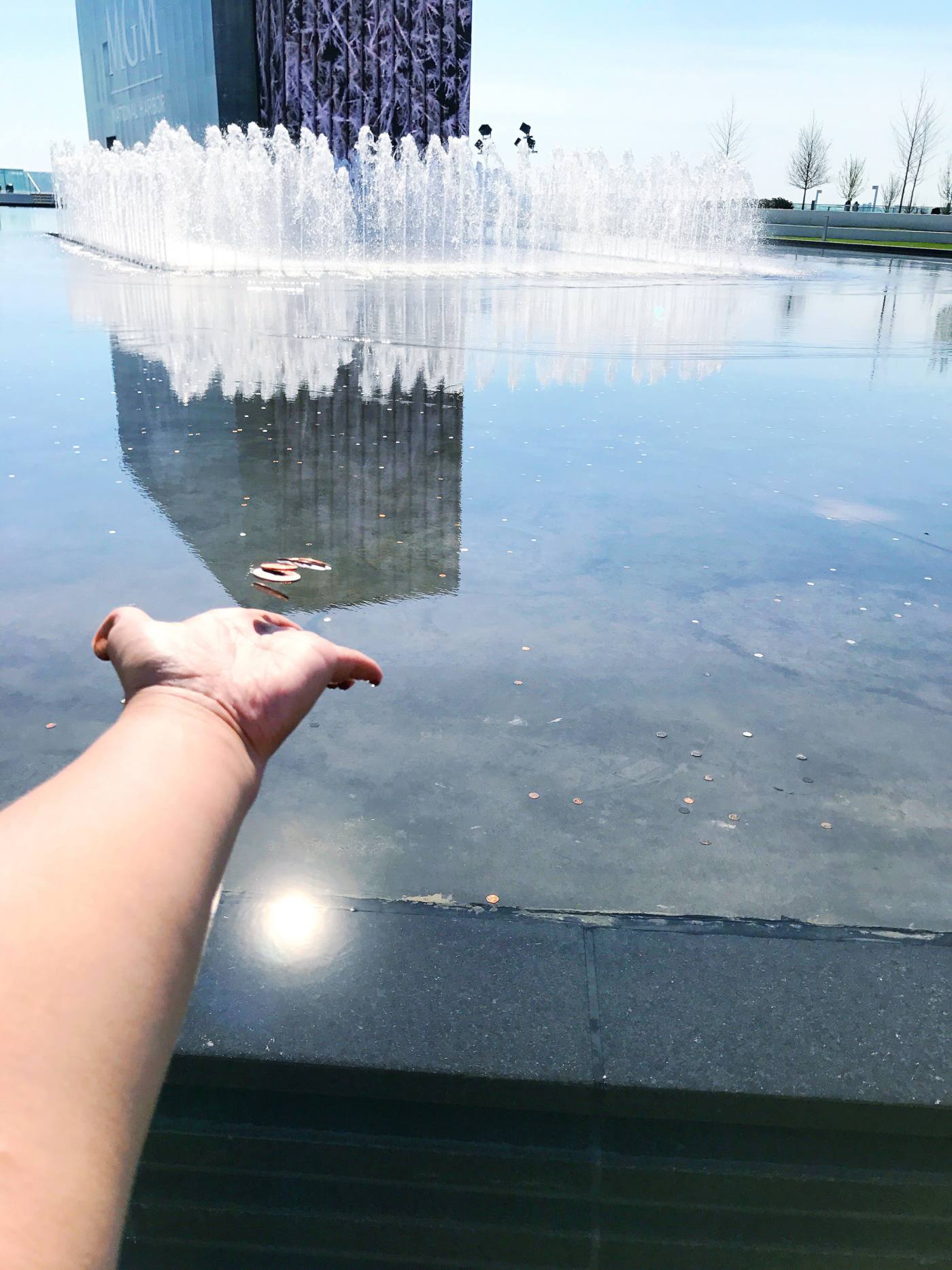 3) Explore the grounds of the resort to get yourself situated. We did a whole walk around to get a sense of where everything was located after we checked into the hotel. There's an amazing outdoor area at the resort with a water fountain that has great views of Virginia & D.C. This is where I made a b-day wish and threw 30 cents in the fountain pool.
---
---
DO
---
---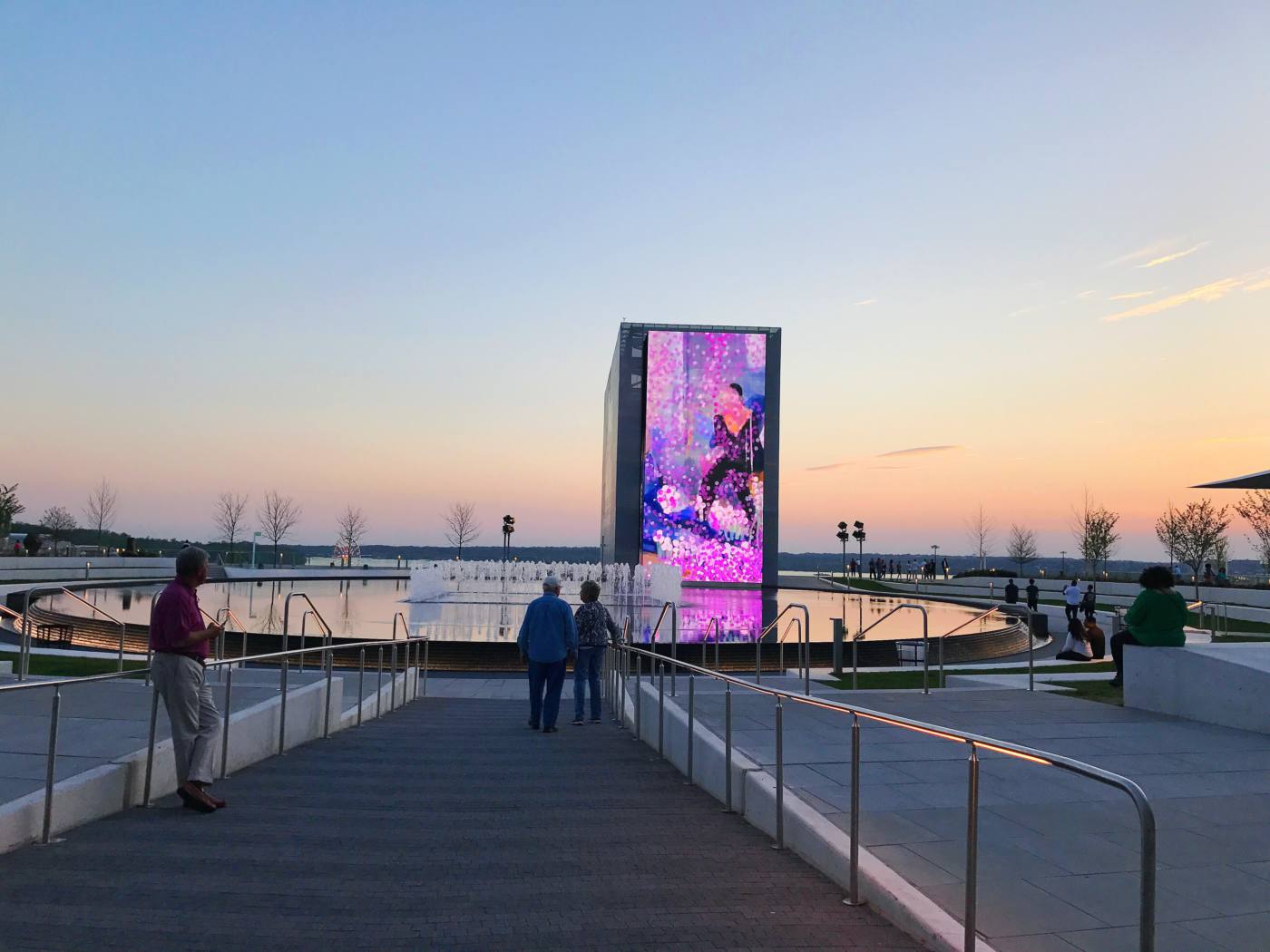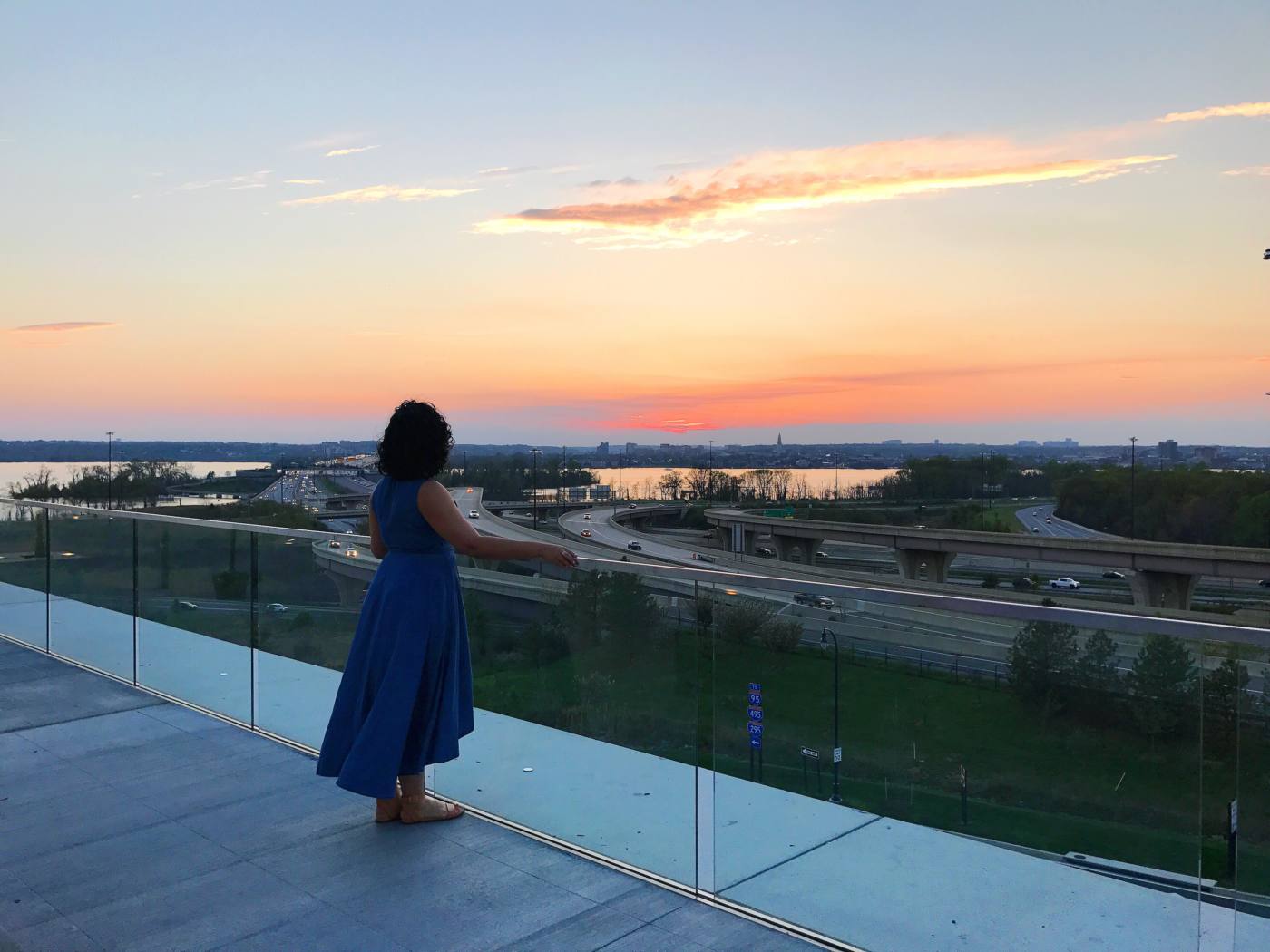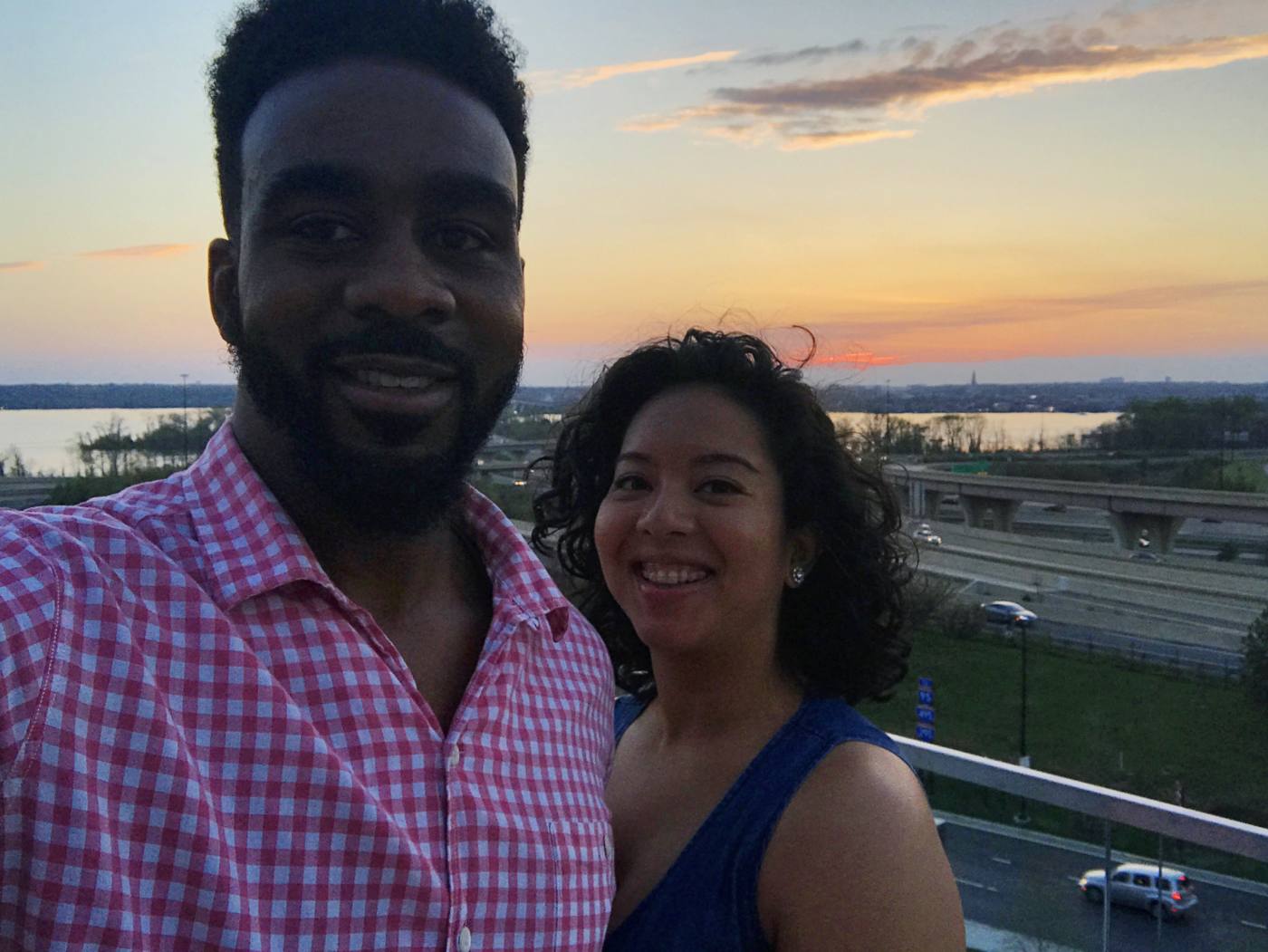 1) Watch the sunset over D.C. Like I mentioned before, the panoramic views from the MGM were so great. Add in a sunset and it was super great.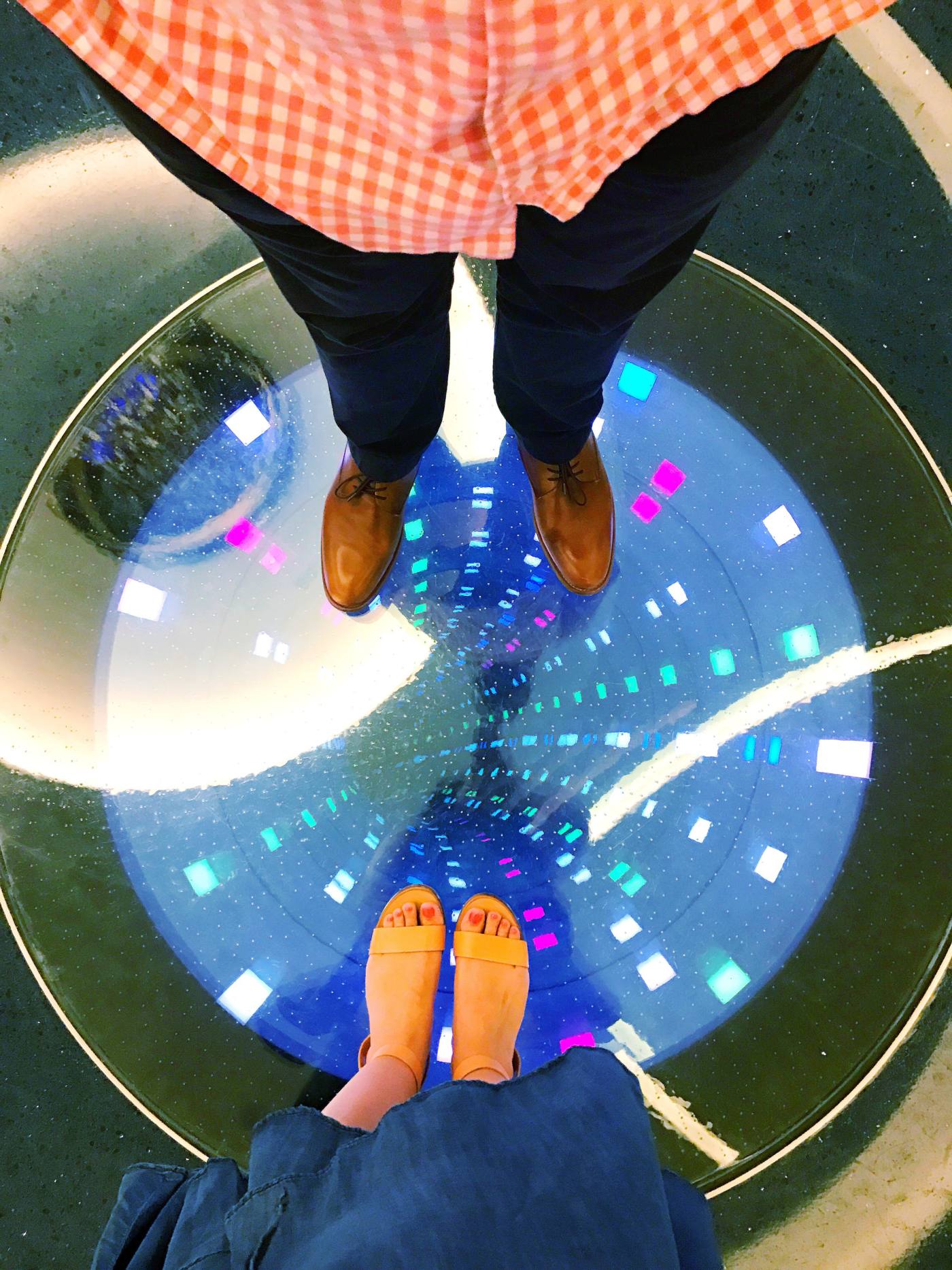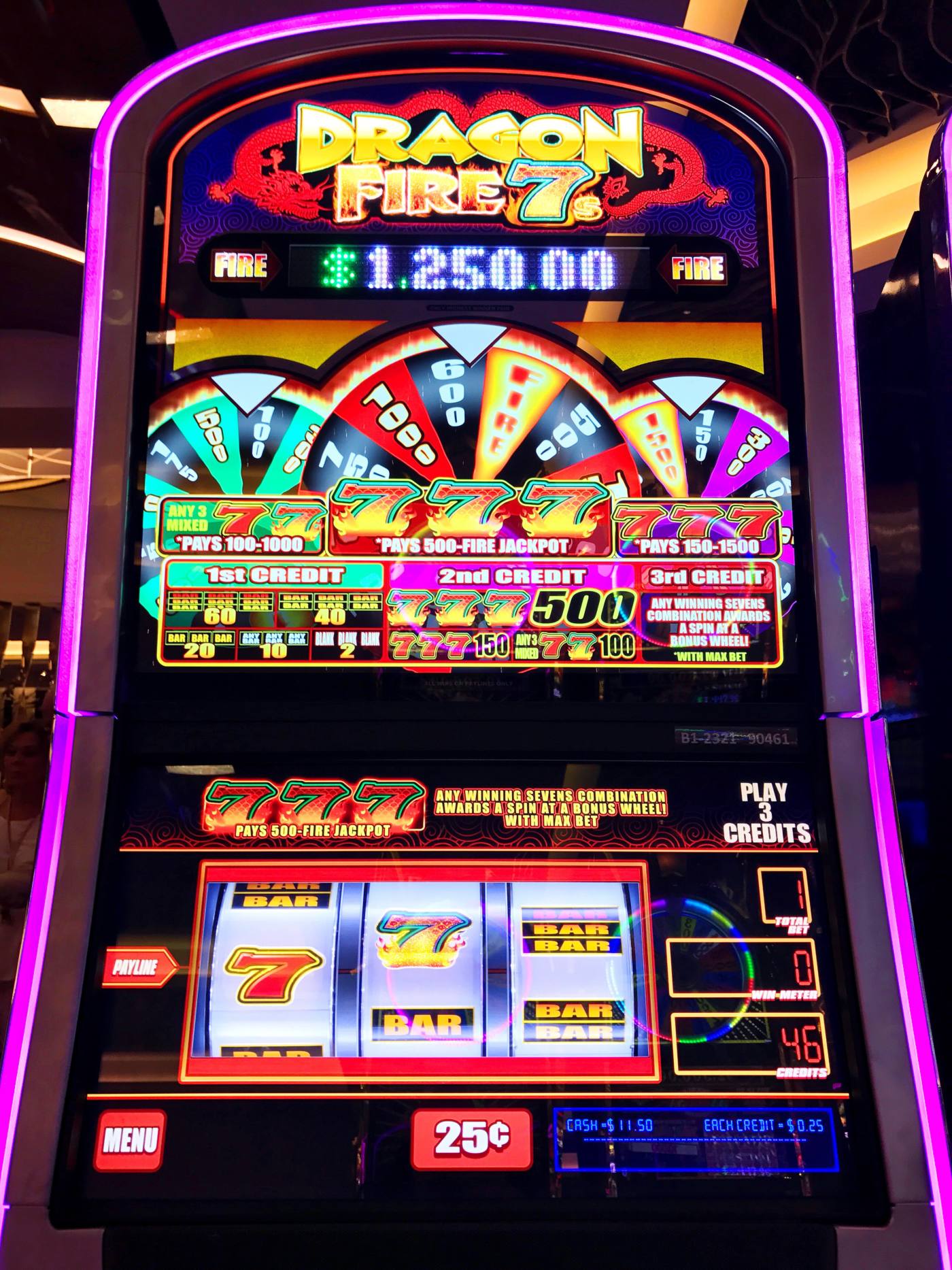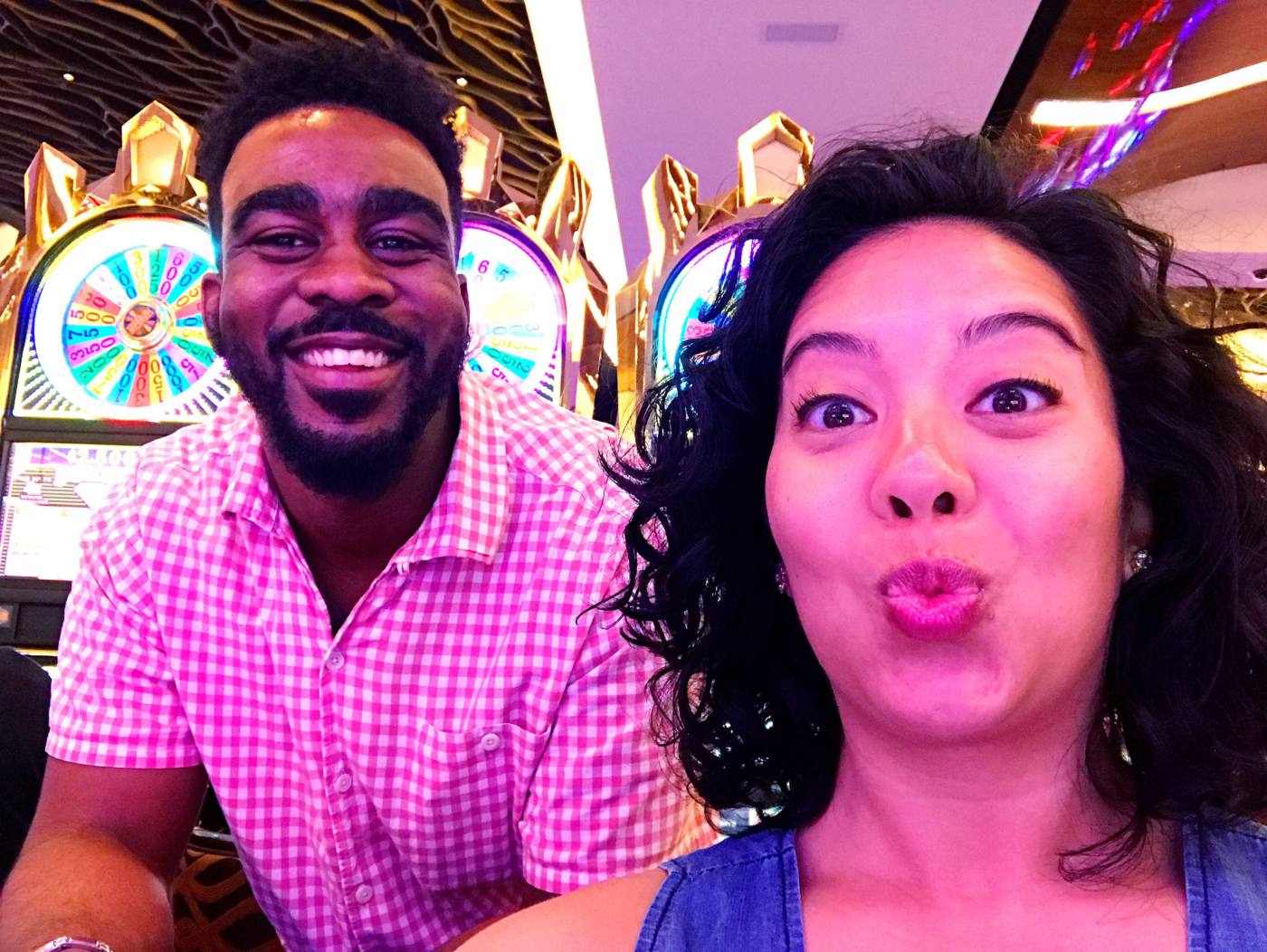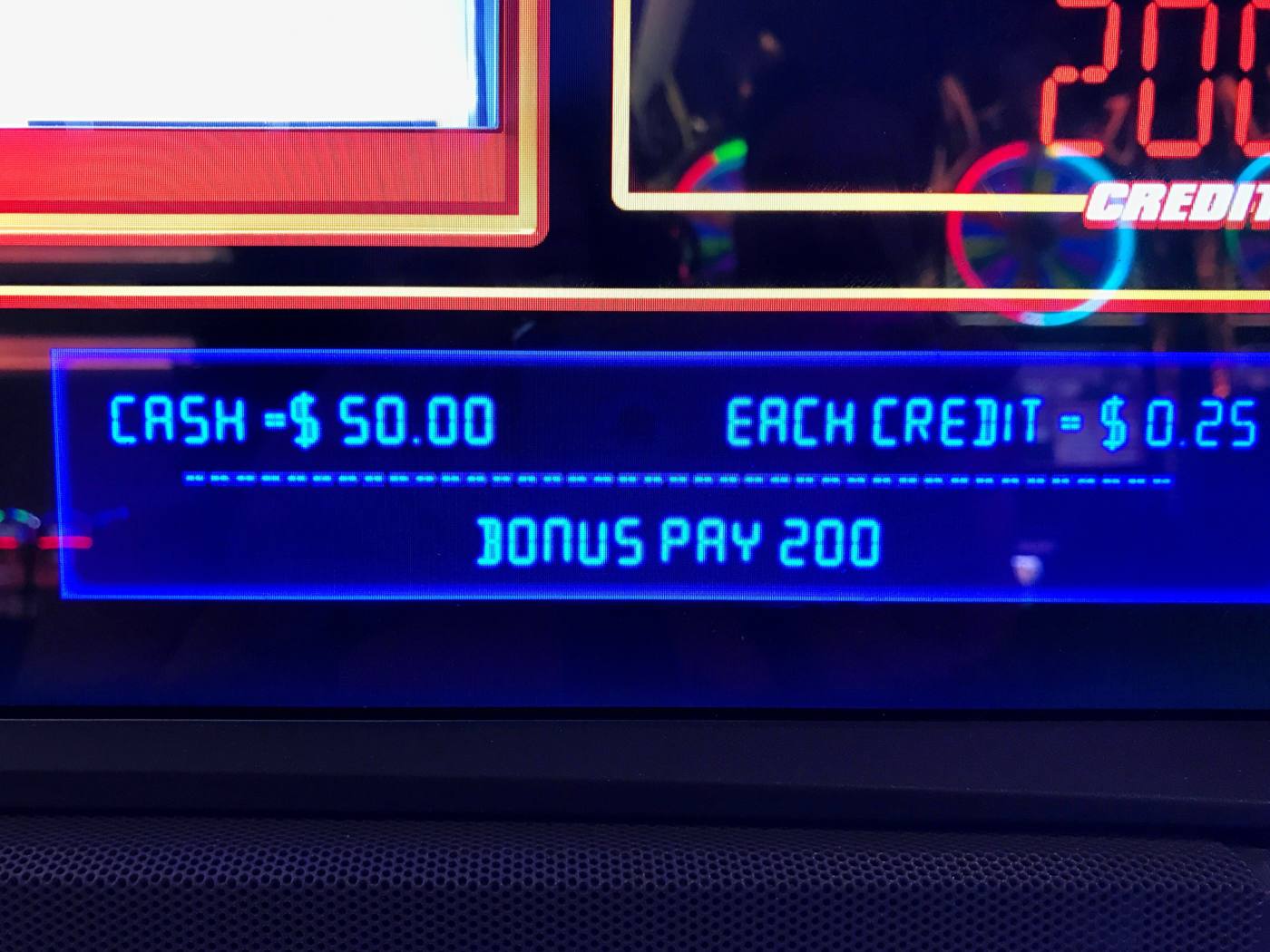 2) Check out the casino and try your hand at a bit of gambling or the slot machines. True story: I had never been to a casino before our visit to the MGM… And while it wasn't much, I was super excited to win $50. I had spent about $40 on the slots so I figured making my money back plus $10 was good. I cashed out and ran with my money lol.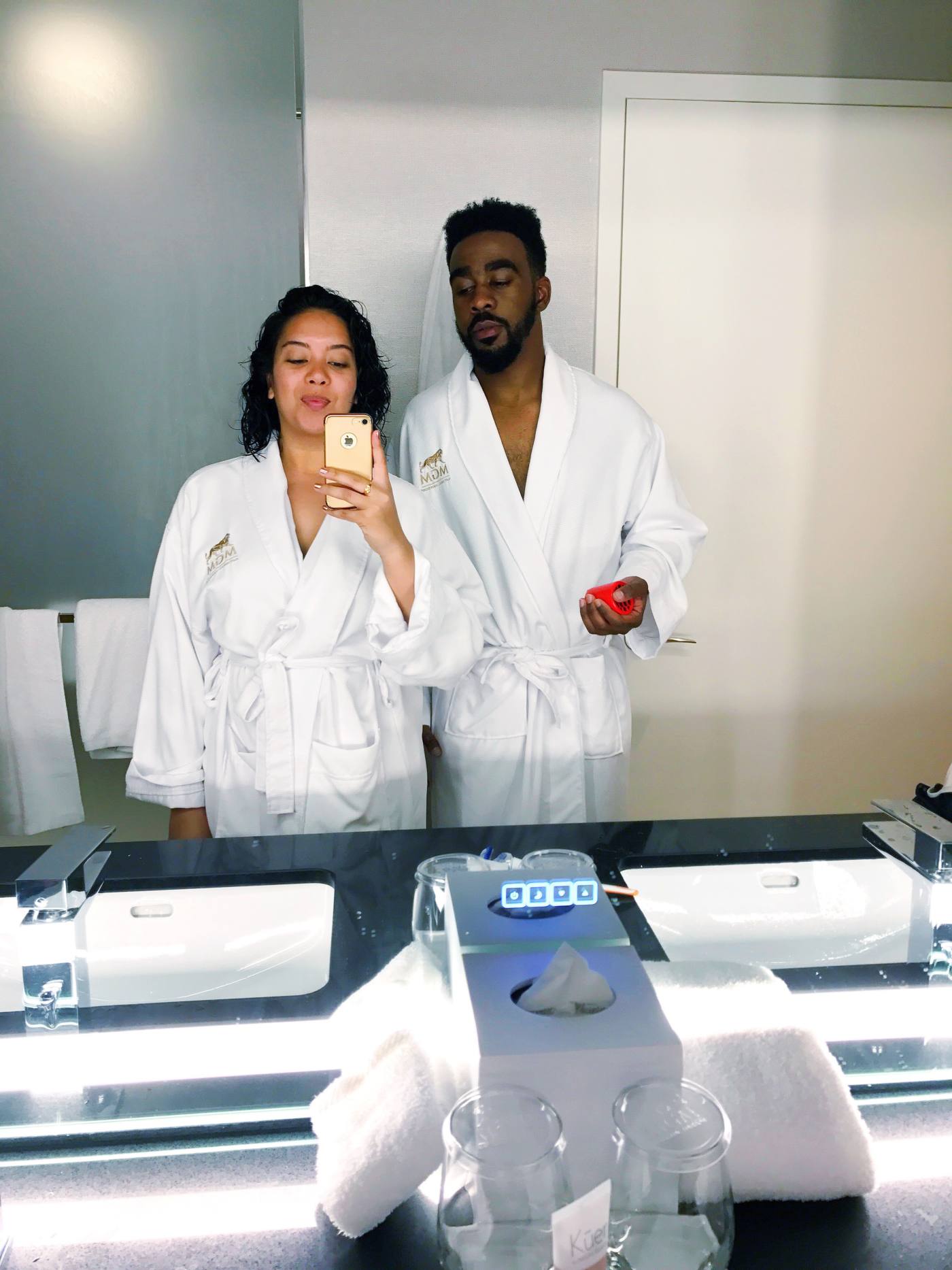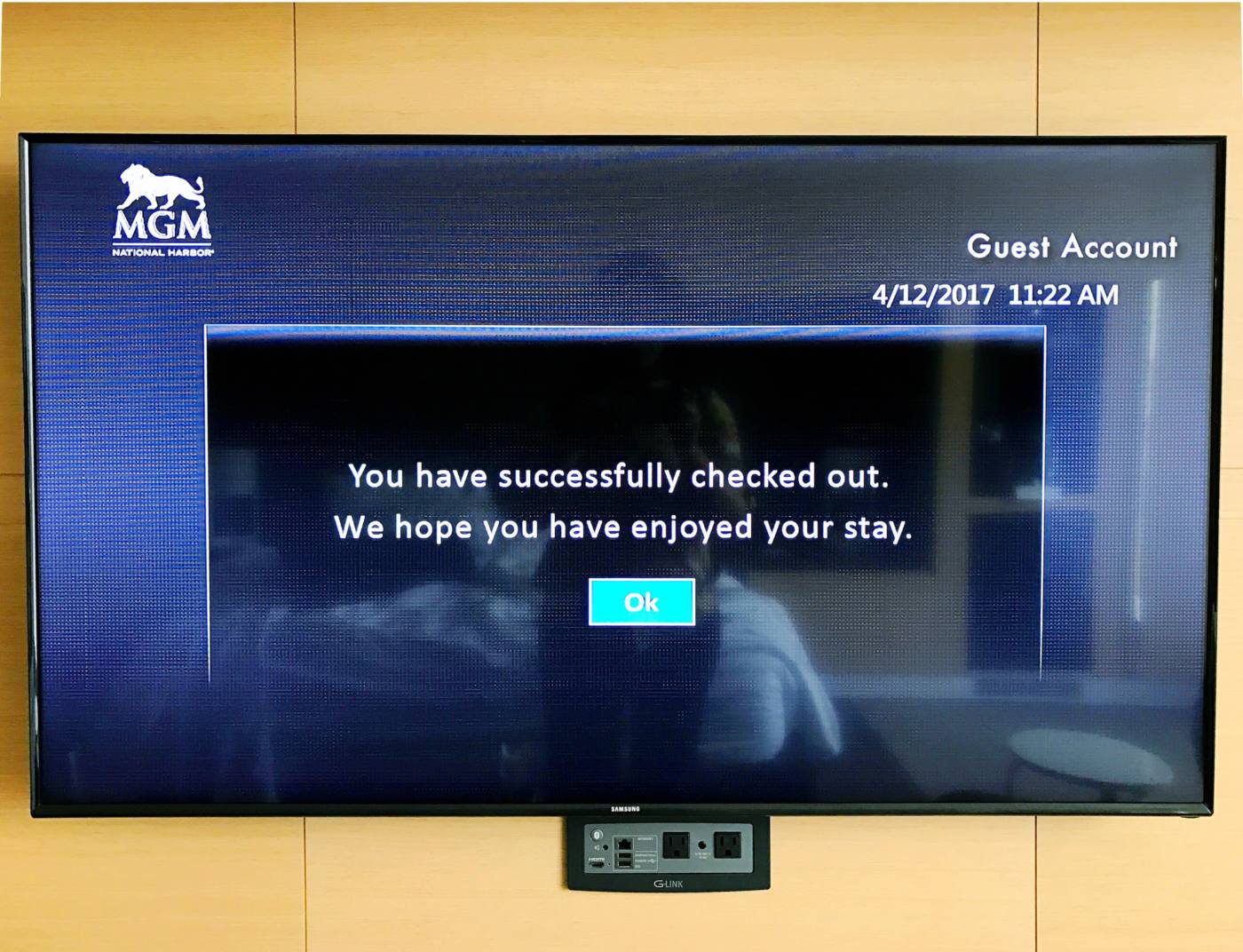 3) Hang out in your hotel room and enjoy some down time. Charles and I, throughout the day, would head back to our hotel room just to hang. We took 2 naps. Lounged in our robes. After our casino experience, we came back and watched a marathon of Shark Tank before falling to sleep on what I thought was the most comfiest bed and pillows I've ever slept on. It was great.
---
---
Overall Thoughts
---
---
The first thing Charles told me when we arrived at the MGM was to not think about how much all this cost because it was my b-day and I deserved to be "spoiled" which was sweet… But if you know me, you know my mind was running the numbers the whole time we were there lol.
When we checked into our hotel room and I realized that most of the food options at the resort were overpriced, I mentioned to Charles that we could order delivery or go somewhere outside of the resort to eat to save money.
But, of course, he responded with "that goes against the point of being here at the resort" and then he was like "don't worry. I've got this."
And, of course, in my mind, I'm thinking "I know you're covering all this but your money is my money and my money is yours so I'm kind of paying for this too." But I let it go because I didn't want him to think I was ungrateful or thankful because I was.
My experience at the MGM made me realize that I have a problem with celebrating myself. It's like I almost feel guilty for enjoying something nice… Which is crazy because it was my 30th birthday. A birthday I had planned not to celebrate. A milestone that is almost universally celebrated all over the world in various ways. And there I was cringing at the idea of how much money Charles was spending on ME.
It had nothing to do with the MGM and everything to do with my turning 30 and the fact that I hadn't wanted to make a big deal about it but there we were, making a big deal out of it. And also, because we've been so focused on saving these past 2 years that it was weird to spend money on myself in this way.
Don't get me wrong, the MGM was nice. Super nice.
But for the first few hours there, I felt overwhelmed. Liiiiike "All this? For me? Really? Are you sure?"
It wasn't until we were eating dinner that I finally allowed myself to sink into the experience and say to myself (in my mind) "Yes, Setarra. All this is for you. These moments are what you save for. Get over yourself. Be present."
I know I've kind of gone off on a tangent but I guess I share all this to say (for myself and for you, if this resonates) that it's ok to celebrate yourself and enjoy it.
And also to say, be prepared to spoil yourself hardcore if you ever visit the MGM National Harbor because the resort experience comes hand in hand with resort prices.
The end.
When was the last time you celebrated yourself?
xo, Setarra
P.S. Linking up w/ Wanderful Wednesday
0