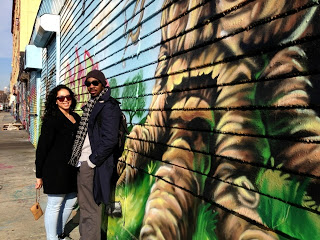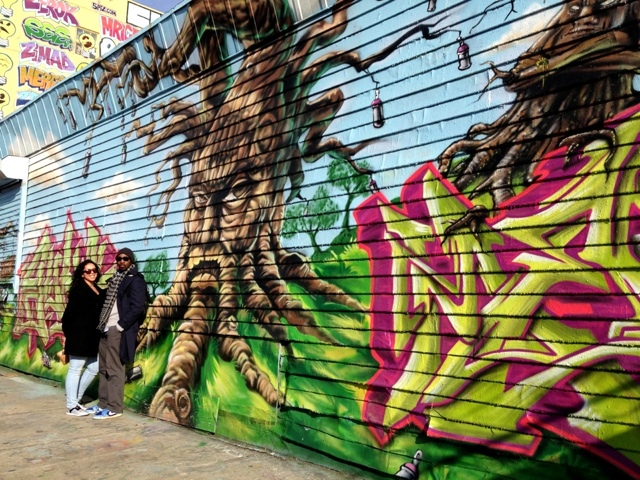 feeling// super sad that 5 Pointz has been completely painted over!!! I wrote a post about my visit to 5 Pointz last year while living in NYC annnnd my heart breaks just thinking about everything that has recently happened to this wonderful place of free expression… RIP 5 Pointz :(
eating// cereal and sandwiches at all times of the day because I've been too lazy to cook this past week… #chefstarra is taking a brief break ya'll annnd #chefcharles needs to step his cooking game up.
drinking// Yellow Tail wine … I just recently tasted this brand of wine and I'm hooked.
practicing// yoga. I love a good vinyasa flow especially in a heated room. Bikram yoga is for the birds and puts too much stress on my back. Vinyasa all day errryday.
mastering// the art of keeping our apartment clean. Since moving in together with Charles, I've learned we have distinctly different cleaning habits (to put it lightly) … Don't worry, a post about the transition of long distance to living together is on its way haha.

learning// how to make time for everything and still have time for myself. It's not easy… Most times when things need to be done after I get home from work? I'd rather just go to sleep.

playing// scrabble, phase 10, monopoly and catch phrase. When you live without a T.V., board games are the only way to go.

finishing// the last bit of unpacking for our apartment. I seriously wish we had more closets to hide stuff in.

reading// absolutely nothing. but I have a long list of novels I'd like to read. Just no time at the moment.

enjoying// my commute to work everyday. I literally walk out the door of my apartment complex, walk across the street and hop on the free shuttle to work. can't beat it!

listening// to Quadron's new album on repeat and repeat and repeat. I can't say enough about how much I love this Danish group.
contemplating// a blog move to either wordpress or squarespace … and making a few changes to my blog design.
lusting// after these nike sneakers, this plaid dress and this winter coat from UO… Oh yea annnd we most definitely can't forget about this camera either.

wearing// fitted jeans and comfy sweaters or nothing at all … Confession: I really enjoy being in the nude most of the time.
baking// pumpkin chocolate chip cupcakes… I may be too lazy to cook but I'm never too lazy to bake.

wondering// when Charles and I will be able to finally talk about planning our wedding without getting stressed out by the idea of spending so much money and then changing the subject… I have a feeling this is going to be a lonnnnnng engagement haha.
loving// this sexy dance video choreographed by Zach Lattimore… Because as a woman, who doesn't like their kisses down low? hehe.. (naughty laugh)

working// on a plan for where I want to be in my life five years from now. Wishes are for dreamers, Goals are for believers..

travelling// to NYC at the end of December!!! It's been over 4 months since I moved down to the DMV and I can't wait to visit my previous home-city soon :)

planning// a trip to France next summer! A super close friend of mine is getting married there and Charles and I are hoping to head over to Croatia afterwards! Any info about traveling to Croatia is greatly appreciated!

wanting// dark chocolate. always dark chocolate.
*I originally saw this list on Tania's blog (which I shamelessly stalk) and knew I had to re-hash it for a blog post since I'm also a huge fan of creating lists… There's something so satisfying about crossing an item off my to-do list once it's been completed; same with calender planners. On that note, I leave you with a single off Quadron's new album to jam along to and I hope everyone has a great weekend!*

Facebook | Twitter | Bloglovin | Instagram
Linking Up With:
Fresh Face Friday, Fab Favorites, #backthatazzup & Treat Yo' Self
0