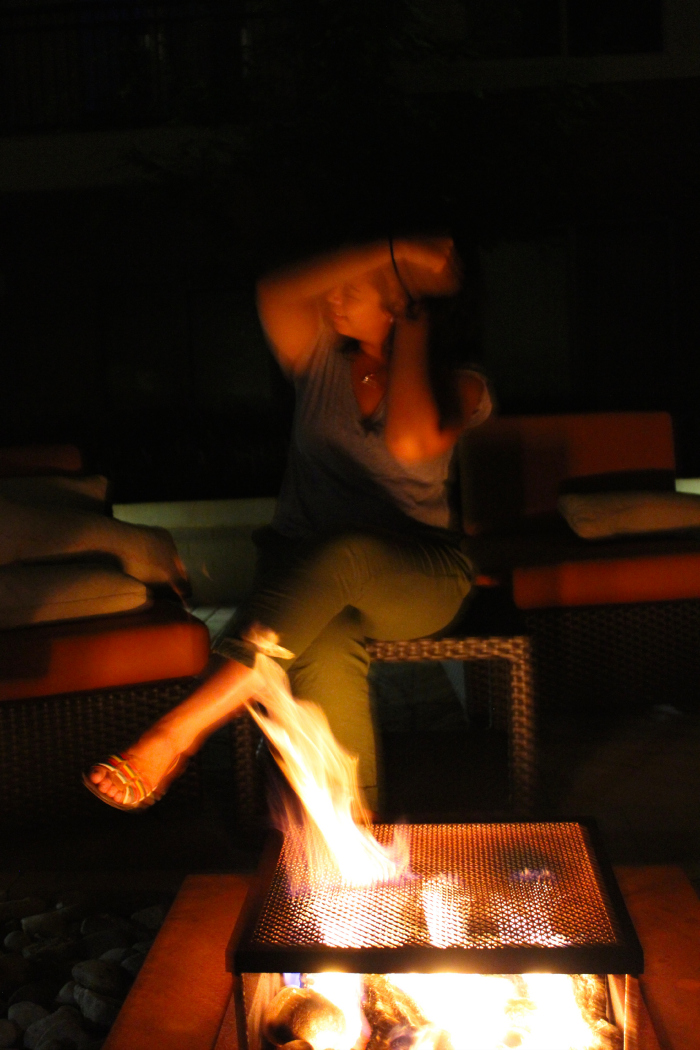 1) I am back in grad school mode! Fall semester started this past Monday and boy oh boy, I'm really excited about my classes! This semester I am taking Board of Directors and Public Relations & Marketing for the Arts. The workload for both of these classes is going to be challenging but I have a feeling that I'm going to gain so much knowledge out of it and maybe even have some fun along the way.
2) Is it crazy that I'm already excited for the leaves to start changing color? Fall in Virginia is so freaking pretty…
3) Tiana from L'Esthetique wrote a wonderful post that pretty much sums up how I've been feeling lately as I reflect on these past couple of months. This past summer was filled with moments where I allowed myself to be selfish and didn't allow myself to feel guilty about it. As a result, it's been a summer filled with some of the most freeing experiences I've witnessed to date. Choose happiness my friends; the kind of happiness that comes soley from you… Not the kind of happiness as defined by society.
4) You may already know this if you follow me on Instagram but in case you don't… I was nominated to do the ALS Ice Bucket Challenge and almost drowned myself in the process. #bible #dontjudgemynochin
5) This past Tuesday was National Dog Day annnnd I was so sad because I don't currently have one… All I really want is a little chubba wubba English Bulldog. But Charles says we can't have a dog until we have kids that are old enough to take care of the dog because he doesn't want to have to take care of our kids and a dog. And crazily enough, his logic seems pretty on point to me lol. So yea… Since I have no plans on having kids anytime soon, the dog has also been put on the back burner.
6) It's been 3 weeks since we got back from our honey-cation and this past Wednesday was the first time since I've been back that I went to the gym… Shame on you Setarra, shame shame shame. Gotta get back into the workout zone. Gotta start working out for Thanksgiving…
7) August marks 1 year that Charles and I have been living together and with September on the way, it will soon mark 2 months that Charles and I have been married. Time flies when you're having a good time… <3
8) I am excited to say that I will be choreographing a dance piece on the students of my alma mater for their Fall Concert in November! I'm a little nervous but mostly excited about getting myself into a dance studio and working with creative people. Being surrounded by music and movement always makes me happy… Wish me luck!
9) What with everything that I'm juggling this Fall, my goal is to make it all the way to December in one piece. So I'm on a mission to get or-ga-nized or at least as organized as an unorganized person like myself can get. I have a feeling that having wine near by will come in handy haha…
10) I can do this. I will do this. I'm a bad bitch. Bring It On Fall Semester… Bring It On.
Cheers & Hope You Have A Wonderful Weekend!

0