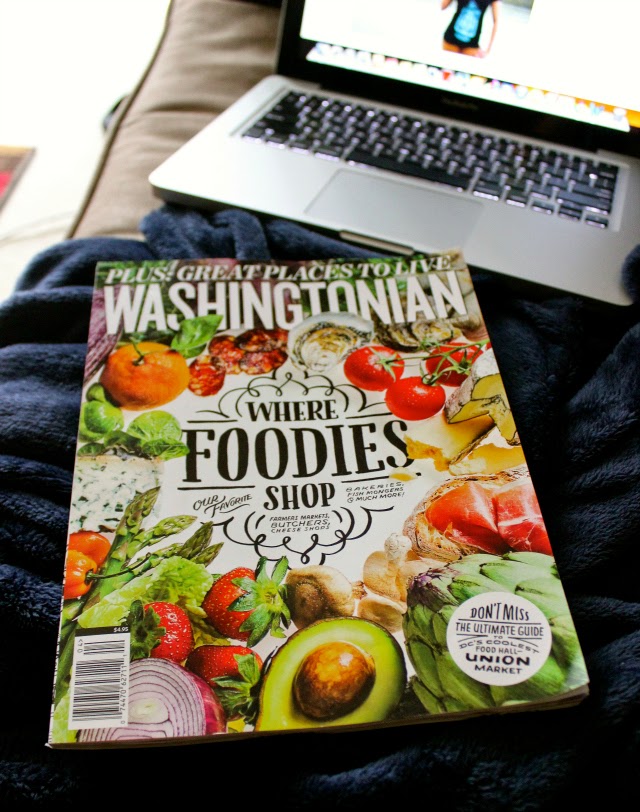 1)
While at the grocery store this past weekend, I spotted the
Washingtonian
's "Foodie" edition on the stands and promptly added it to my basket. When I got home, I mentally ate my way through each page while making note of different places in the DMV that I want to check out in the future. Near the top of my list is making a trip to the
Bayou Bakery
in Arlington to try their "Oreo-like-Dat-O" cookie… You know, because I gotta see for myself if it's really like Dat because it definitely
looks
like Dat from the photo below! Mmmmmm can't wait!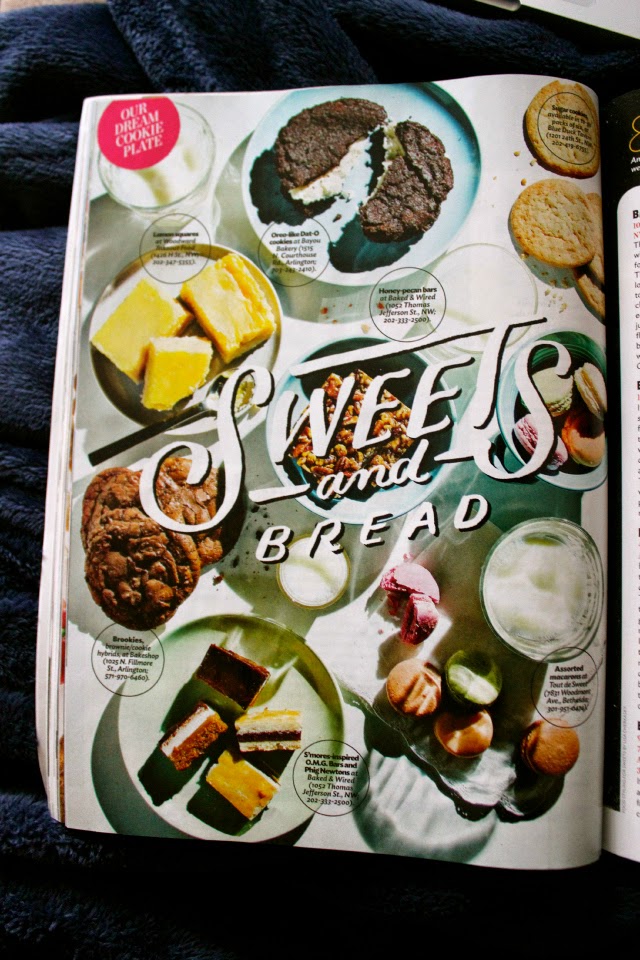 2) Speaking of food, I have my first day of training tomorrow for my part time food job! I really want to tell you guys what I'll be doing but… I don't want to jinx anything. Soooooo you'll just have to wait until my training is done before I can reveal the news hehehe! (<– evil witch cackle)
3) Charles and I have done a great job with not eating out these past couple of weeks and much of our success is due to finally making use of our crockpot! We got the crockpot as a gift for Christmas but only started using the damn thing this past March. Each week, we make 2 crockpot meals and because the portions are so huge, we end up having enough food for dinner, lunch the next day and lunch the day after that (we don't eat leftovers for dinner the next day). This means that we haven't been spending money to buy lunch at our jobs like we usually do which means we're saving money. Crockpot portions for the win! I've fallen in love with how convenient it is to dump the ingredients in the pot, go to work and come home to a ready meal. It's ah-mazing!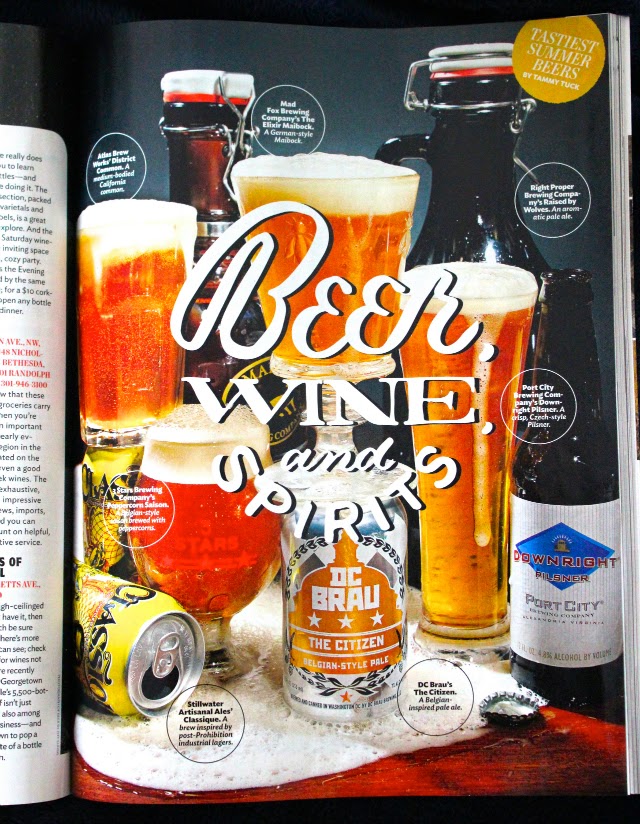 4) I'm just now realizing that I never mentioned on the blog that Charles and I booked our flights to France a couple weeks ago! Yep, this trip is reallllly happening! Unfortunately after much discussion, we will not be traveling to Iceland afterwards like we had originally planned. Buuuuuuuuuuuut all is not lost because instead (drumroll please), we will be traveling to Amsterdam and Barcelona after Clem and Jason's wedding in France! And that's that! No going back now! As such, I'll be dreaming away until July about nibbling on macarons while sipping on wine in public at a parc in Paris, trying out the broodje poms while bike riding around Amsterdam and drowning myself in sangria with a little paella on the side while in Barcelona. Watch out Europe! My name is Setarra and I want to eat you! I'm soooo serious too…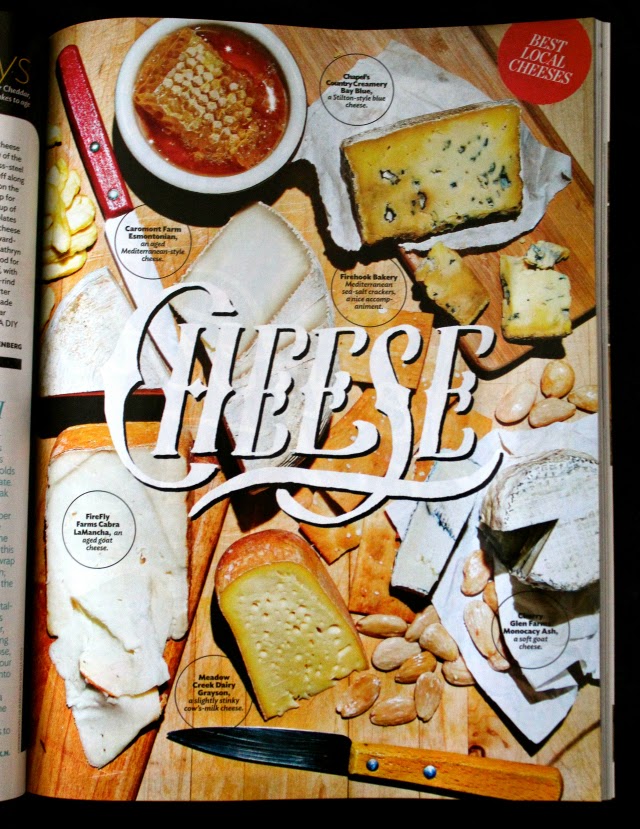 5) With our trip to Europe only 4 months away and my obvious desire to gain at least 20 pounds from eating everything while there, I am buckling down on my diet and workout plan because I am determined… Determined to get my body to a place where I will feel comfortable enough to wear a Brazilian bikini while on the beach in Barcelona. You heard me right… Operation Brazilian Butt Cheeks is now in motion! 4 months… I can totally get my body as fit as it can be in 4 months. Dimples be gone!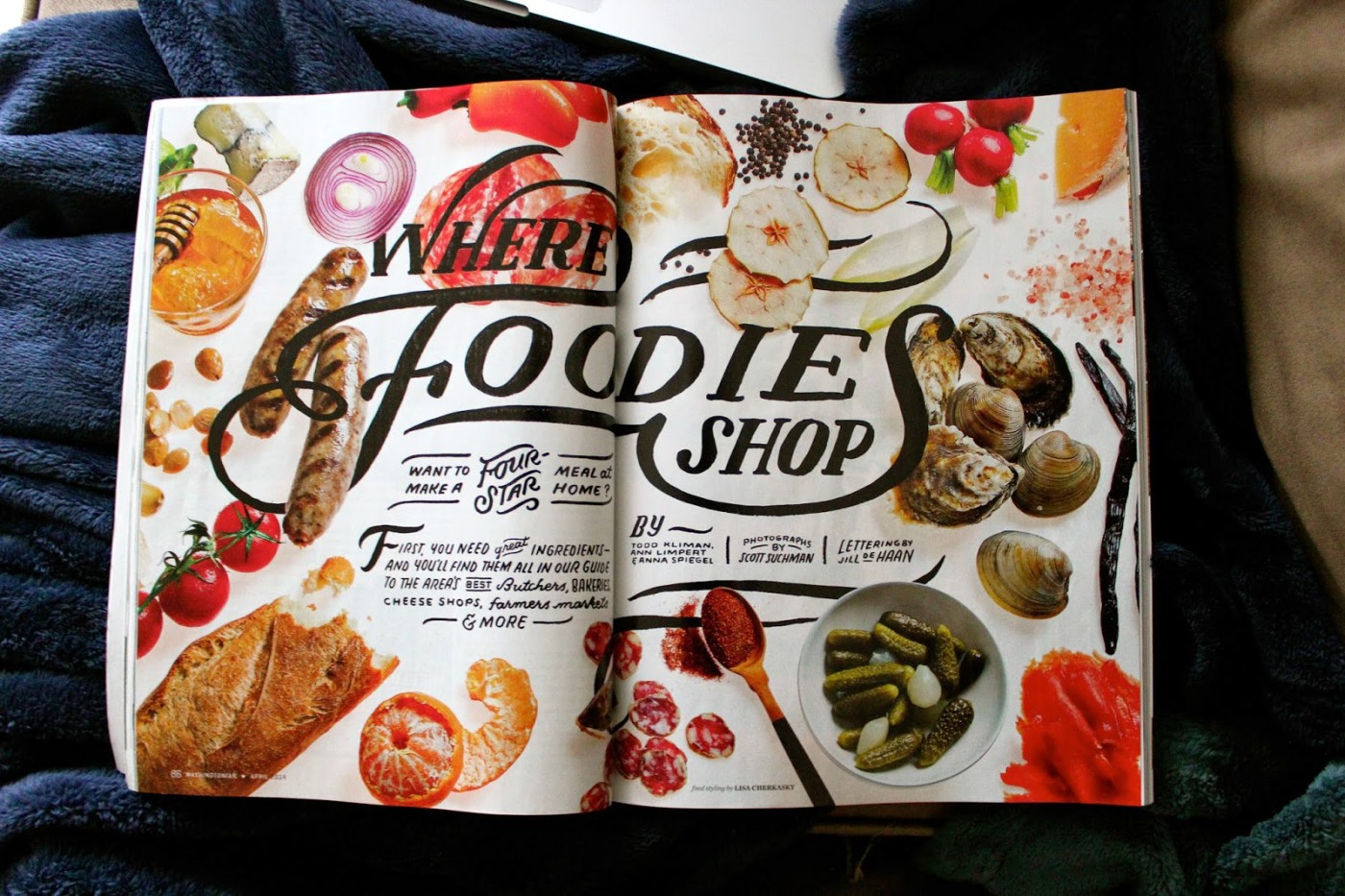 6) This has absolutely nothing to do with food or Europe but… Before I head off to enjoy the wonderful weather this weekend, I want to say THANK YOU. It's not everyday that I'm given the opportunity to use my blog as a platform to give back by raising awareness for some great causes… And the response I received over these past two weeks for my "giving back" posts filled me to the brim with positive energy. From receiving emails and text messages from friends letting me know they had bought a t-shirt, to the comments I received on each post… It's an awesome feeling to know that I'm helping to make a difference and that you, my readers and many of whom I consider friends, want to make a difference too! Like attracts like, right? And to think, my motivation to give back and volunteer more this year all came from one random act of Christmas kindness. I can only hope that just as I was inspired by someone else's generosity to give back, you'll find inspiration to look within your community or online for ways to give back to causes that resonate with you. Reciprocity is the name of this game and I hope you'll do your part by passing it forward :)
On that note, I leave you with a jam that's been on repeat all week. I've been following Yuna's musical journey since 2011 and it makes me happy that she's finally getting some well deserved recognition with her latest album. Now if only she'd come and do a show in D.C… (crossing my fingers)
Happy Happy Friday!

Facebook | Twitter | Bloglovin | Instagram | Pinterest
Linking Up With:
Daily Diaries, Fresh Face Friday, Fab Favorites, Photography Friday
0