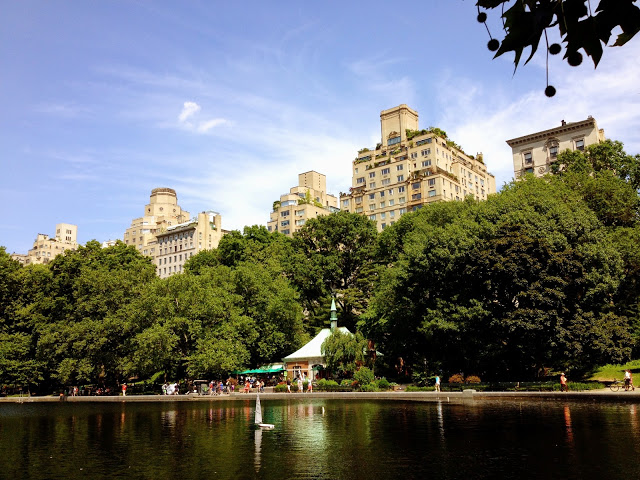 Finally got around to checking out the
The Loeb Boathouse
… The place in which Carrie meets Big for the first time and then he bumps her into the lake. All you
Sex In The City
peeps know what I'm talking about haha.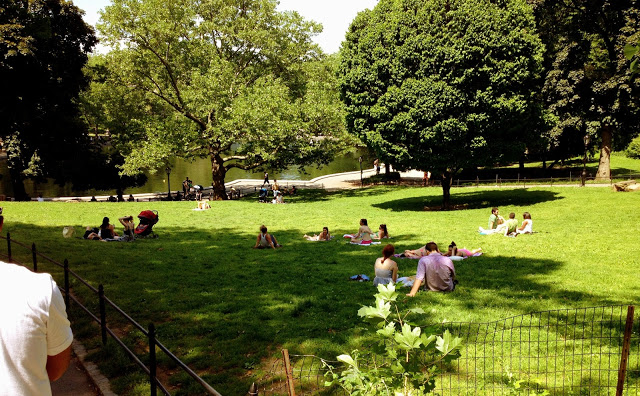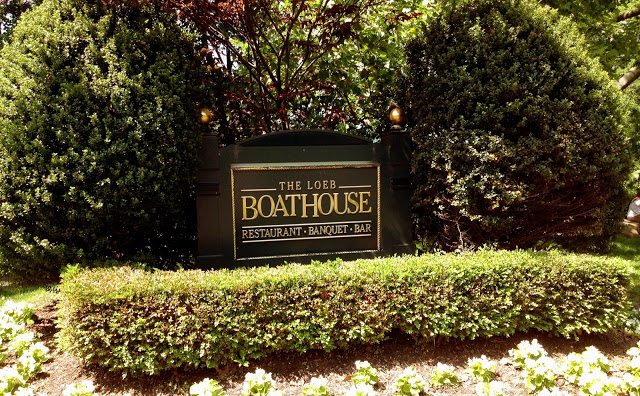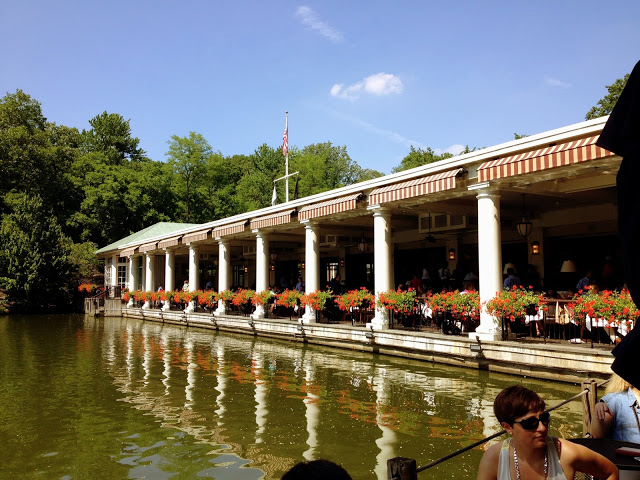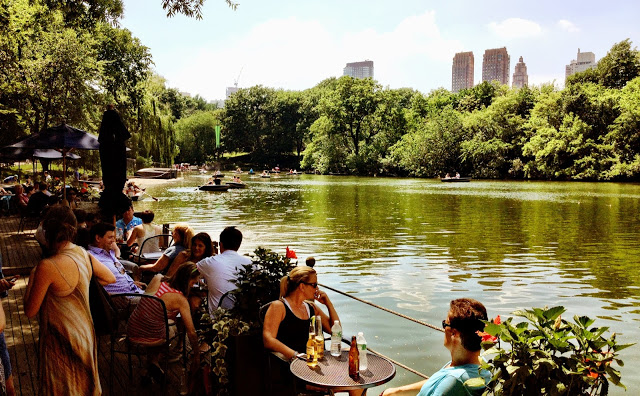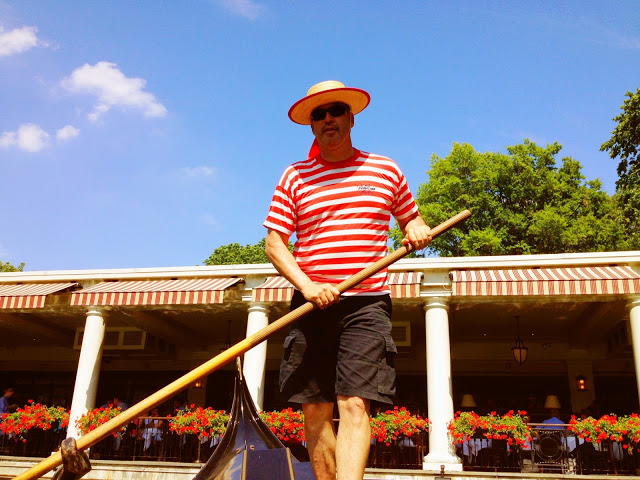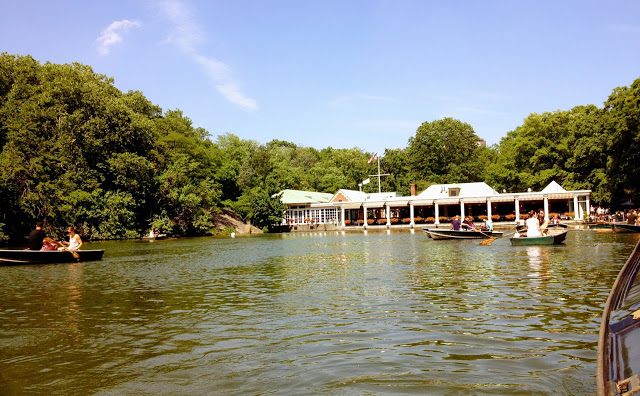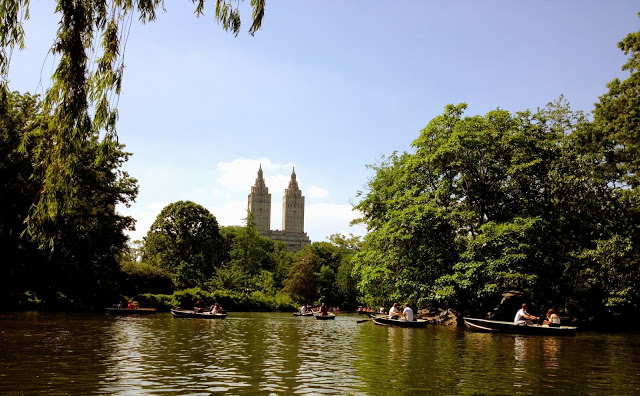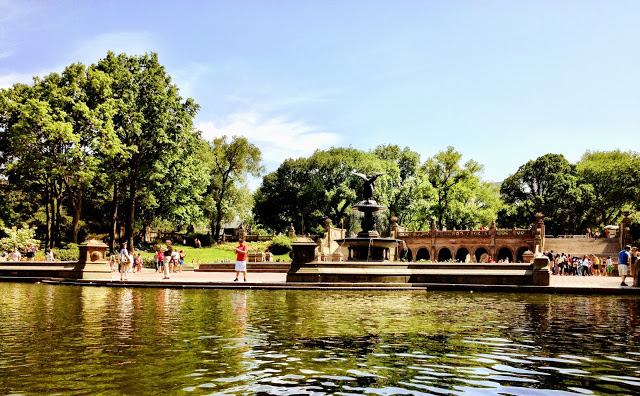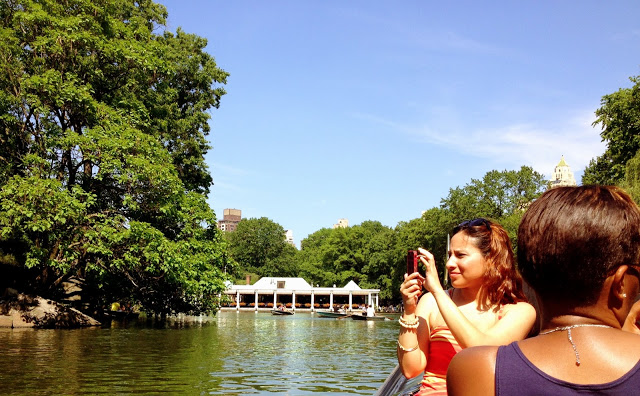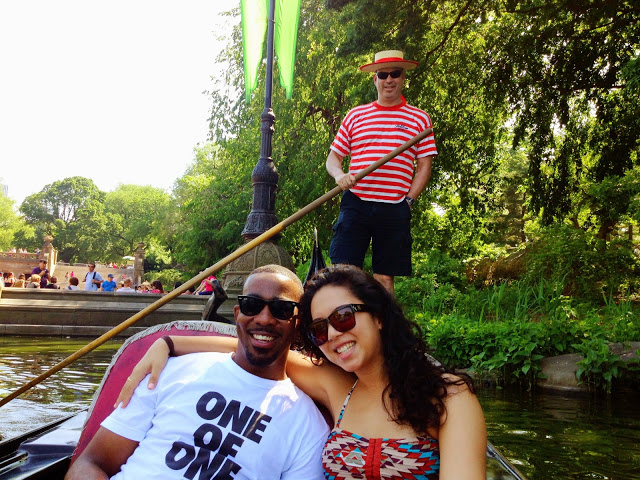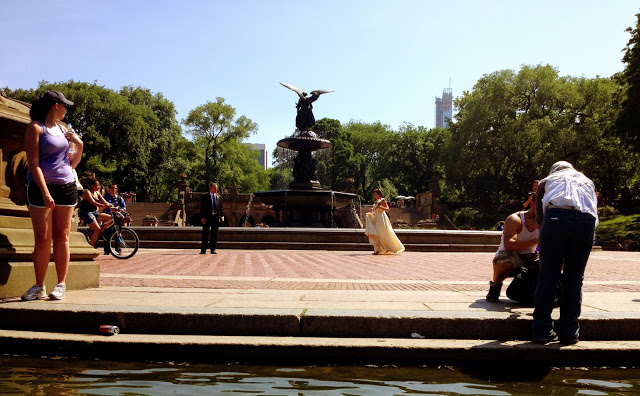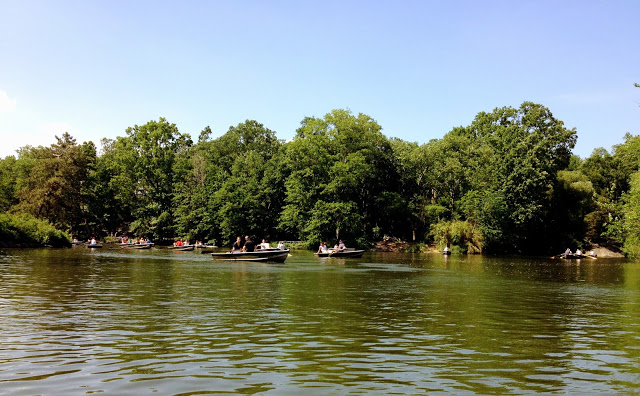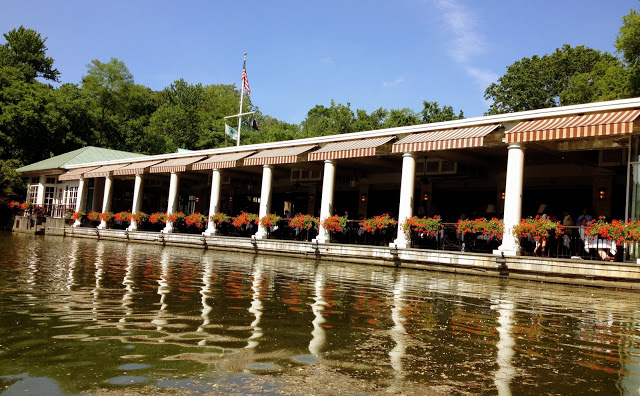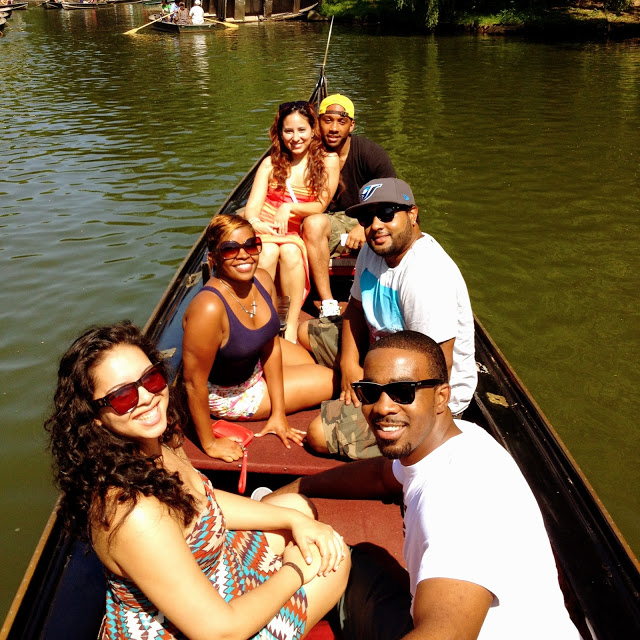 Objective: To row a boat on the lake in Central Park … Specifically having Charles row the boat for me because he's such a strong man and I'm such a weak woman. Or maybe it was because I was trying to see him topless, flexing his titty muscles for me? Hmmm… Who knows but the day we finally made time to go boat rowing with friends, it was 90 degrees outside! And of course Charles pointed out that he was black… And didn't need to get any blacker.
Soooo instead of going the manual route of rowing, we walked into the Boathouse to ask about riding the one and only Gondola available on the lake only to have the waitress tell us that the boat was booked every 30 min. until 8:30pm. Mind you, it was 3:00pm at this point. But she said we could see if the "Gondola Man" could fit us in. So we went in search of the red and white striped shirt gondolier and what do you know.. His 3:30 appointment was running late so he squeezed us in for a quick 10 min. ride for $10!
I wish you could've seen us… Just cruising along on the gondola relaxing all cool as we passed by people sweating and struggling with trying to figure out how to maneuver their vessels which made me even more glad we didn't take the row boat option. It was short and sweet and once the ride was over, we headed for shade to get out of the heat. Boom. Serendipity strikes again :)
Loeb Boathouse
East 72nd Street & Park Drive North
New York, NY
*Don't forget to Enter to Win a $25 Groupon Giftcard as part of my blogiversary celebration!*

Linking Up With:
0