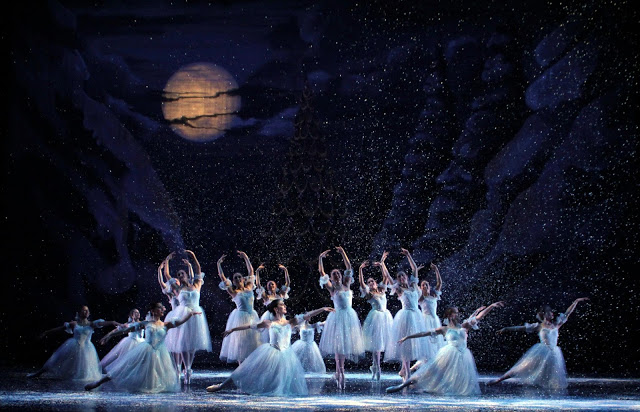 The Snow Section from our Nutcracker Production – Photo by Ted Kivitt.
Whelp … There goes another Nutcracker. Today marks our last day of performances at my job and all I can think about is having a warm brownie with walnuts a la mode to congratulate myself for making it through this uber busy week … Because that is about the most nutritiousness thing I can eat right now with my proposed plan to lose 10 pounds by January 7th … Oh comfort food … How I miss thee … (I'm eating carrots with peanut butter as I'm composing this post … exciting.) But enough of Classical dance … Let's move on to Urban …
Charles and I have been to together for 5 -going on 6 years soon … And to this day, I still haven't been able to talk him into taking a dance class!!!
I love him regardless and trust me … My babe can bust a move on the dance floor when he's feelin it :) But when I see videos of my favorite dancers/choreographers dancing duets … All I can think about is how much I would love to dance on stage with my boo too. One day soon enough it will happen! One day, I WILL get Charles to take a dance class and learn how to pick up choreography!
And then, maybe one day we will look like this ….
(Probably not, but it's nice to dream lol)
Keone and Mariel Madrid, one of my favorite choreographic duos around right now.
And Yeap! They're married!
I swear if dance were a man, he'd be my boyfriend … Sorry Charles ;)

xo, Setarra
0