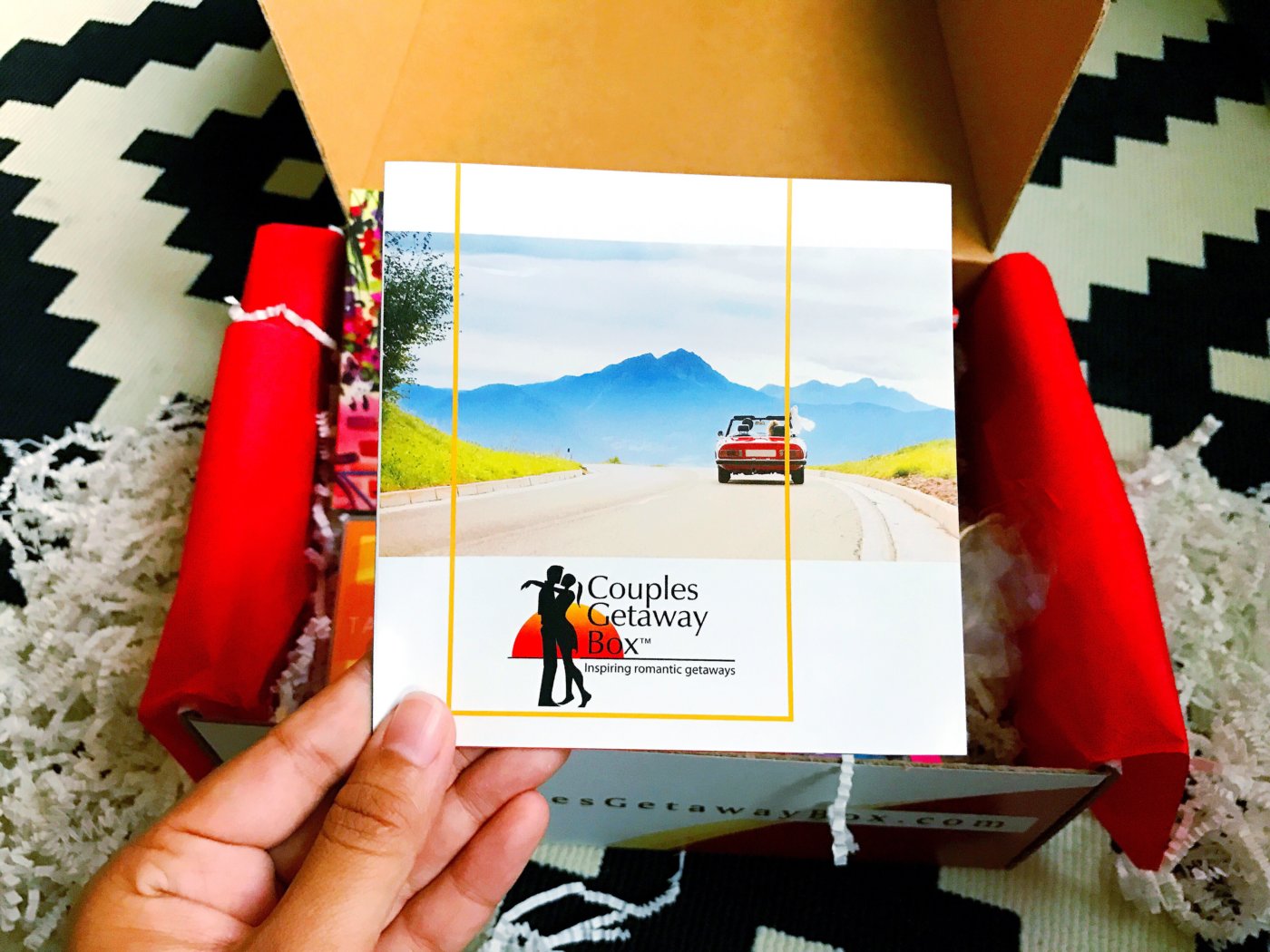 As some of you know, this year, Charles and I made a resolution to go on a date once a month.
And while, I haven't been the best about recapping our monthly date nights on the blog, I'm really proud of the fact that we have actually stuck to our monthly commitment. Every other month, we've planned a date for each other and July was my month to plan.
So when Dana reached out to me about the launch of her new business, Couples Getaway Box (website here), a bi-monthly subscription box that provides inspiration for a travel date night at home or for your next romantic getaway, I knew we had to give it a try.
With that said, let's open this month's subscription box and see what was inside.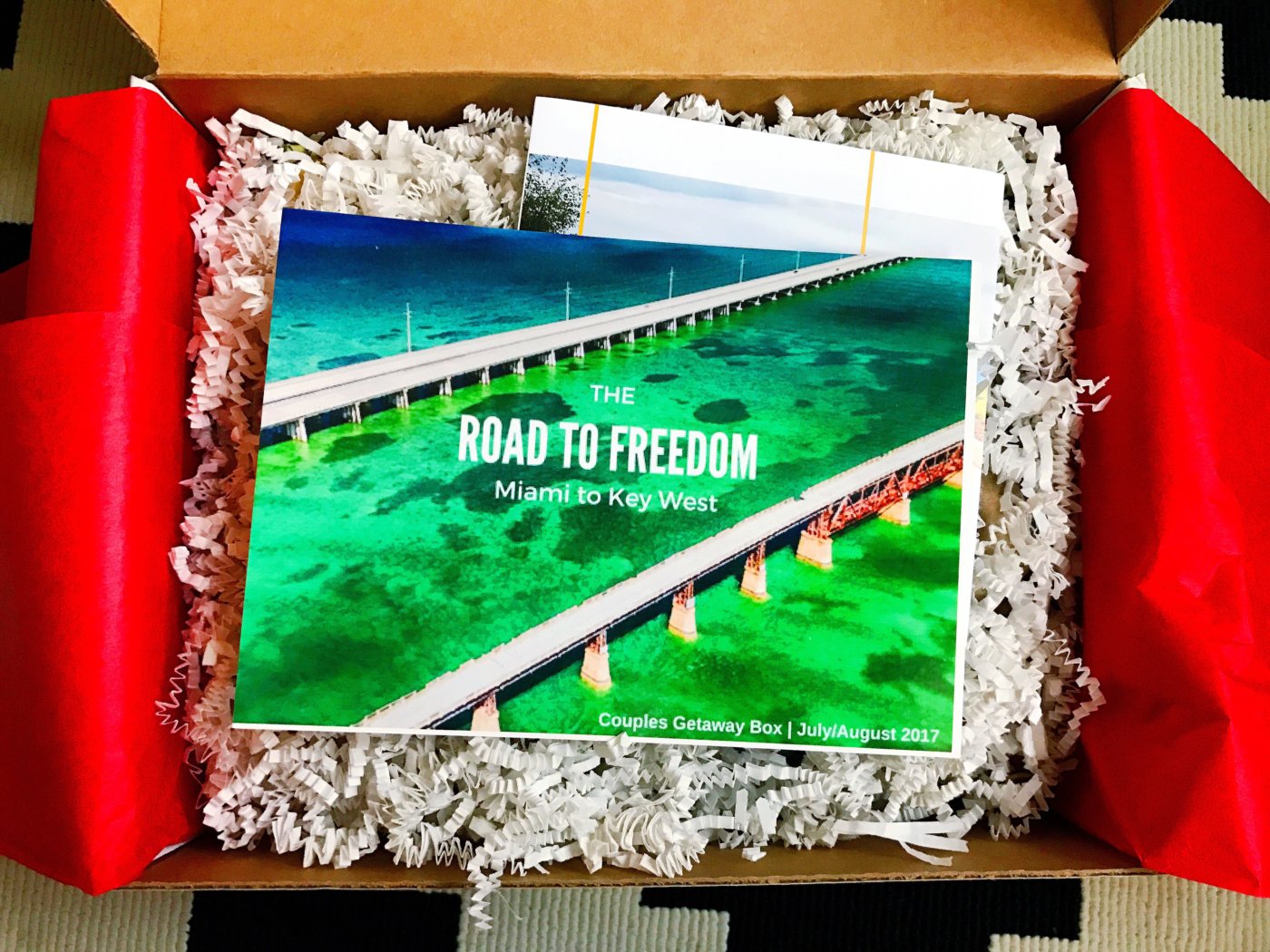 The theme for this month is "The Road To Freedom" and the box was filled with road trip goodies inspired by Dana and her husband's road trip they took from Miami to the Key West a couple years ago.
*SPOILER ALERT*
I don't usually share where Charles and I are traveling to until right before we leave. But considering the theme of this month's subscription box, I felt like I should probably share that…
Earlier this month, Charles and I booked flight to MIAMI to celebrate his birthday in October!
He's never been to Miami and I visited once with my family when I was 15 so it technically doesn't count since I've never experienced the city as an adult. ;)
Soooo pretty much, our Couples Getaway Box was meant to be.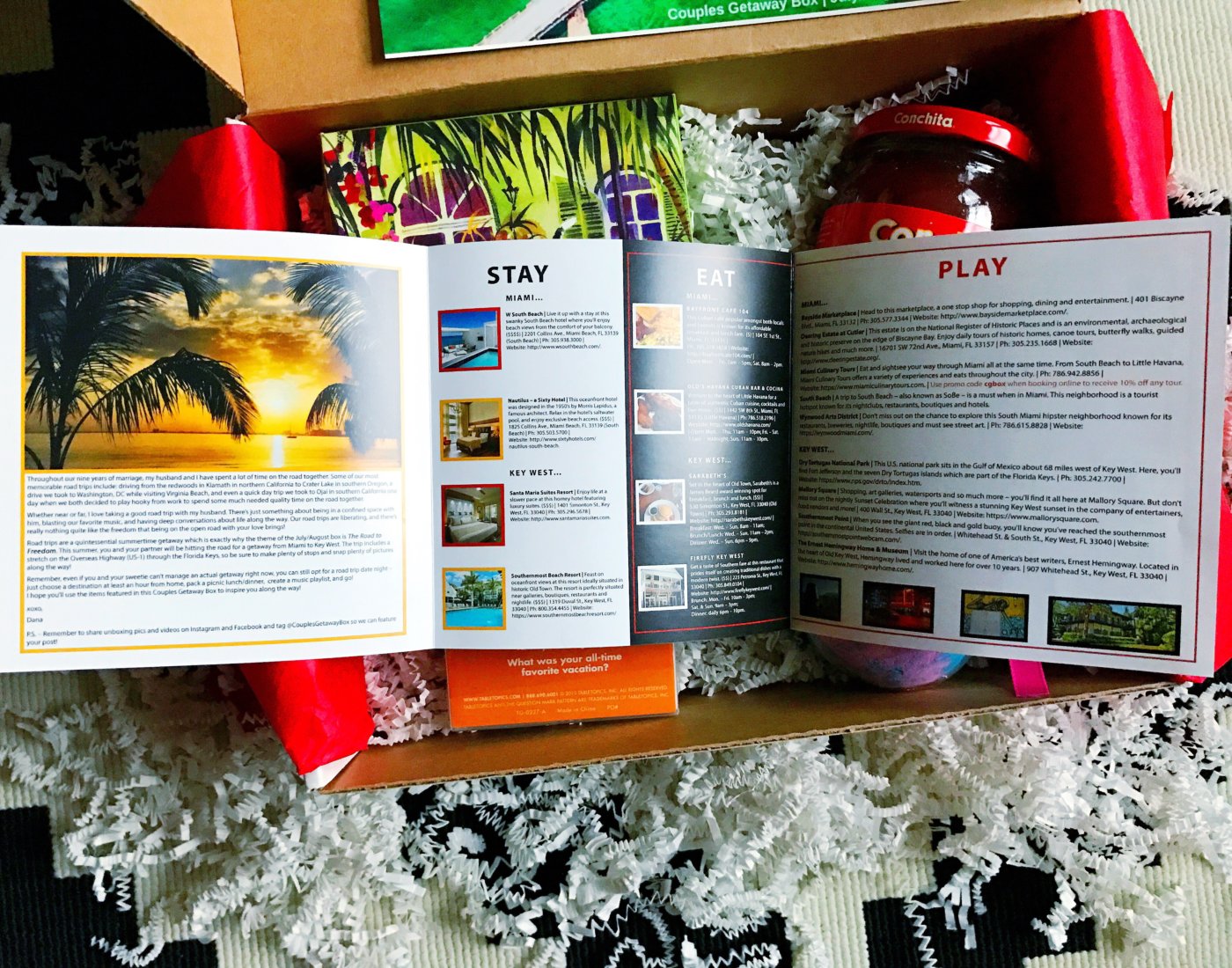 Added Bonus: Included in the box was an itinerary with Dana's recommendations on where to Stay, Eat and Play in Miami and the Key West which Charles and I will definitely refer as we (I) plan our trip.
We hadn't thought about doing a roadtrip from Miami to the Key West (about a 2 hour drive each way) but after reading the itinerary, it's something we're now considering.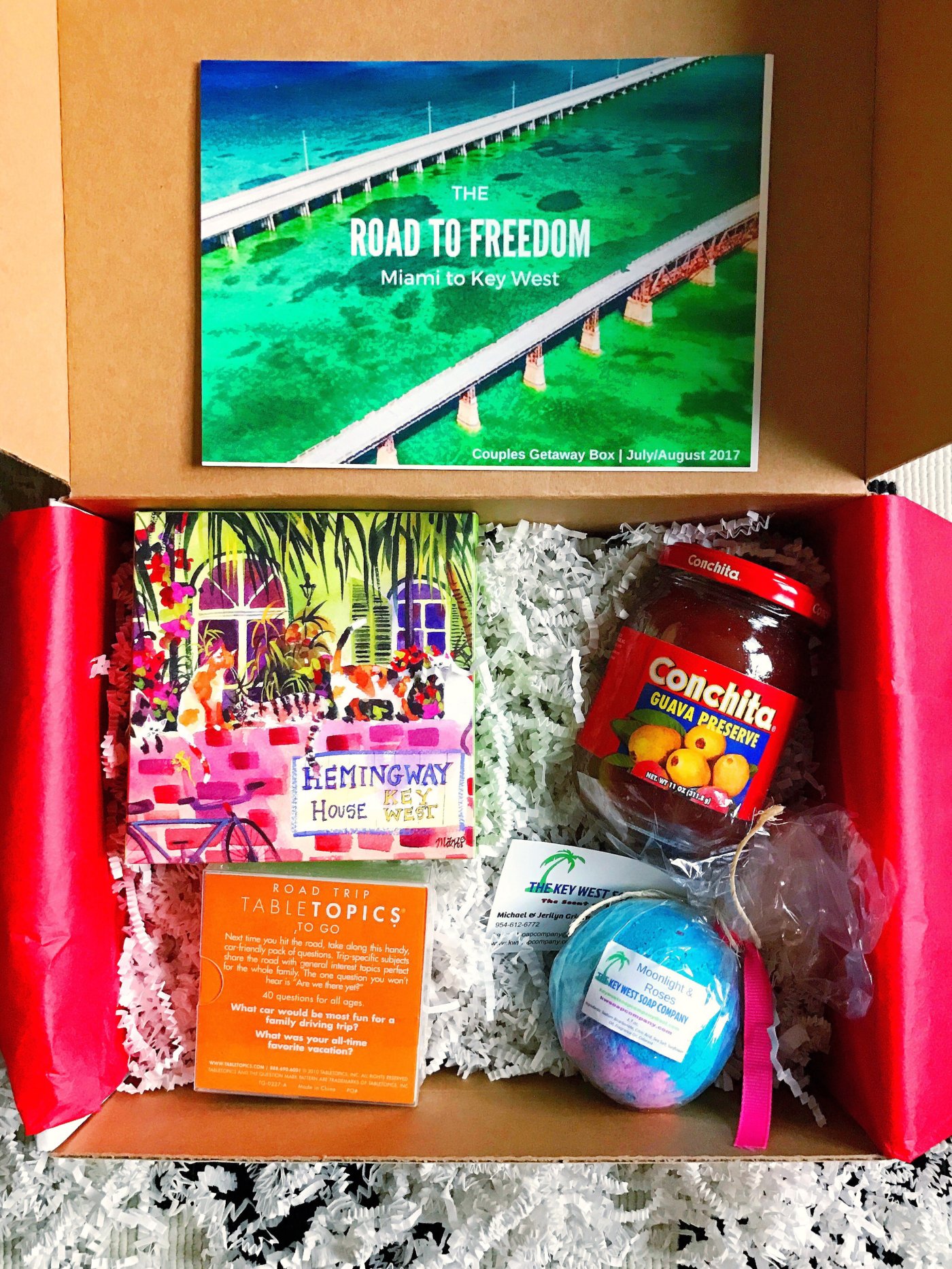 In addition to the itinerary, the box also came with:
1) Key Lime Cooler Cookies – via Kermit's Key Lime Shop in the Key West, FL (Charles thought they tasted really good.)
2) Road Trip Table Topics To Go Cards –  Perfect for road trip conversation (Charles and I plan to use this for our 11 hour drive up to Maine coming up soon. We also asked each other a few questions from the cards over our dinner date at home earlier this week)
3) Guava Preserve – pretty darn tasty on toast combined with nutella (also from Miami)
4) Moonlight and Roses Bath Bomb – I've never actually used a bath bomb before and have yet to use this but it smells good and is made in the Key West.
and last but not least,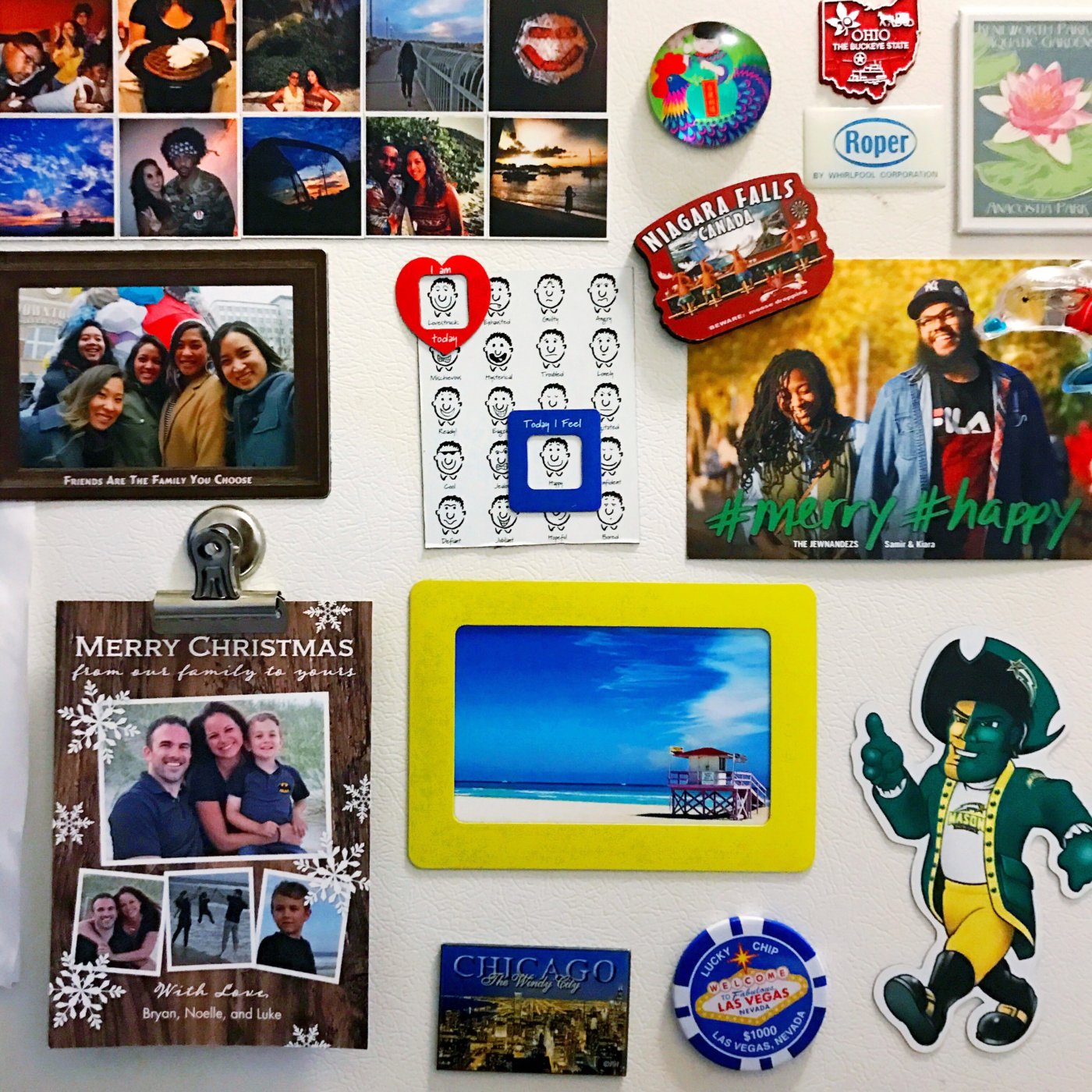 5) A yellow Magnetic Picture Frame w/ a photo of Miami Beach – I immediately put this on fridge, already jam packed with travel magnets, to add a bit of wanderlust as we countdown to our trip to Miami. We'll replace the print with a photo of ourselves at the beach when we return.
A Few Things:
– As I mentioned before, Couples Getaway Box is a bi-monthly subscription box that is $39 per box or $210 for an entire year (total of 6 boxes). Every box will highlight a different destination, provide an itinerary and items that are local to the specific travel locale.
– Dana is offering 15% off for first time subscribers, using the code SETARRA15 at checkout while supplies last. So if your're curious to give the box a try, now is the time.
– I personally thought the packaging was cute and loved that all the items in the box were native to the Miami & Key West areas in Florida. I think it would make a great gift for those couples you know who love to travel or for yourself and your significant other.
So what are you waiting for? Sign up for a Couples Getaway Box HERE. 
P.S. While I did receive a complimentary box, all opinions are my own. If I receive a free item or experience to review and I don't like or enjoy the experience, I won't blog about it. I only share reviews for products and experiences that I truly like and think you will like as well.
P.P.S. Linking up with Wanderful Wednesday.
0