It's been a minute since I've shared some dance videos that have caught my eye from my weekly online browse. Enjoy :)
This set is DOPE! … DOOOOOOOPE!
It helps that you guys are pretty darn hot too …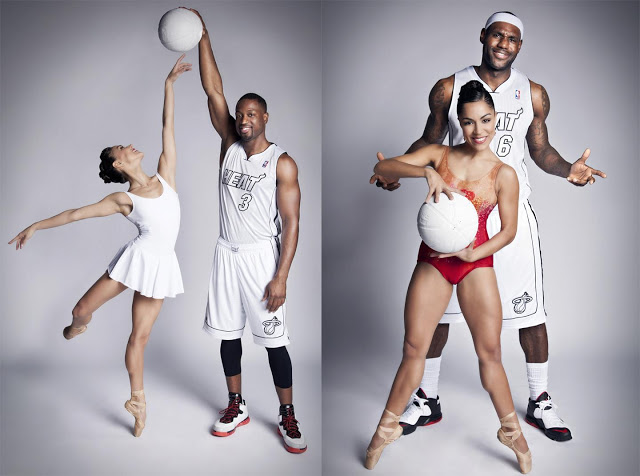 Dear City of Miami:
I love how you found a way to connect and market your sports with the arts, in particular dance. This collaborative photo shoot with the Miami Heat and
Miami City Ballet
came out perfectly. Don't cha think? In the words of Albert Einstein:
Dancers Are The Athletes Of God.
Maybe I should look for a job in Miami working for the arts … Beaches and Dance? Sounds like a perfect combination to me … Hmmmm…
Dear Kyle Hanagami:
I've been a big fan of your choreography for the longest and when you came out with this new project
"Letters of Love"
, it made me an even bigger fan. And this dance video you just posted a couple hours ago is a great follow up to your project! I am downloading this song by
Ed Shareen
as I type. Simply Beautiful.
And that's that! I hope everyone has a great weekend. Mine should be pretty darn interesting ;)


xo, Setarra
Linking Up With:
Friday's Letters & #backthatazzup
0