Day 3 in Seattle marked our last day with the car rental so we focused on checking out city sites that weren't as easily accessible by public transportation.
Below is a list of majorly free things we did after watching the sunrise over Seattle. :)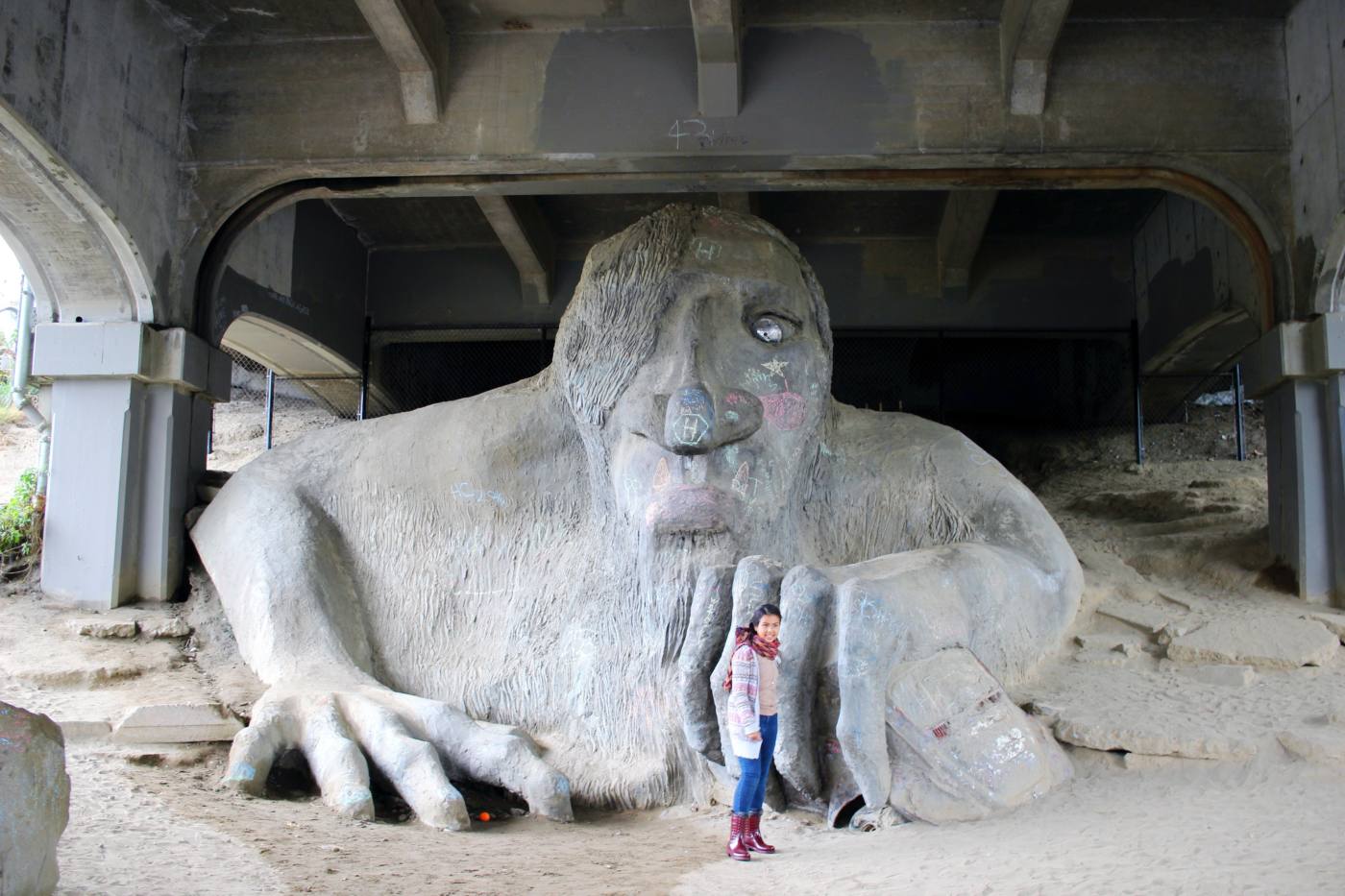 1) The Fremont Troll – A public art sculpture located under the Aurora Bridge in the Fremont neighborhood in Seattle: Growing up as a kid, my first knowledge of anything troll related was the "Three Billy Goats Gruff" story. So when I learned that there was an actual troll hanging out under a bridge in Seattle, I knew we had to see it for novelty's sake.
The 5 minute stop was super quick and fun.
Cost = Free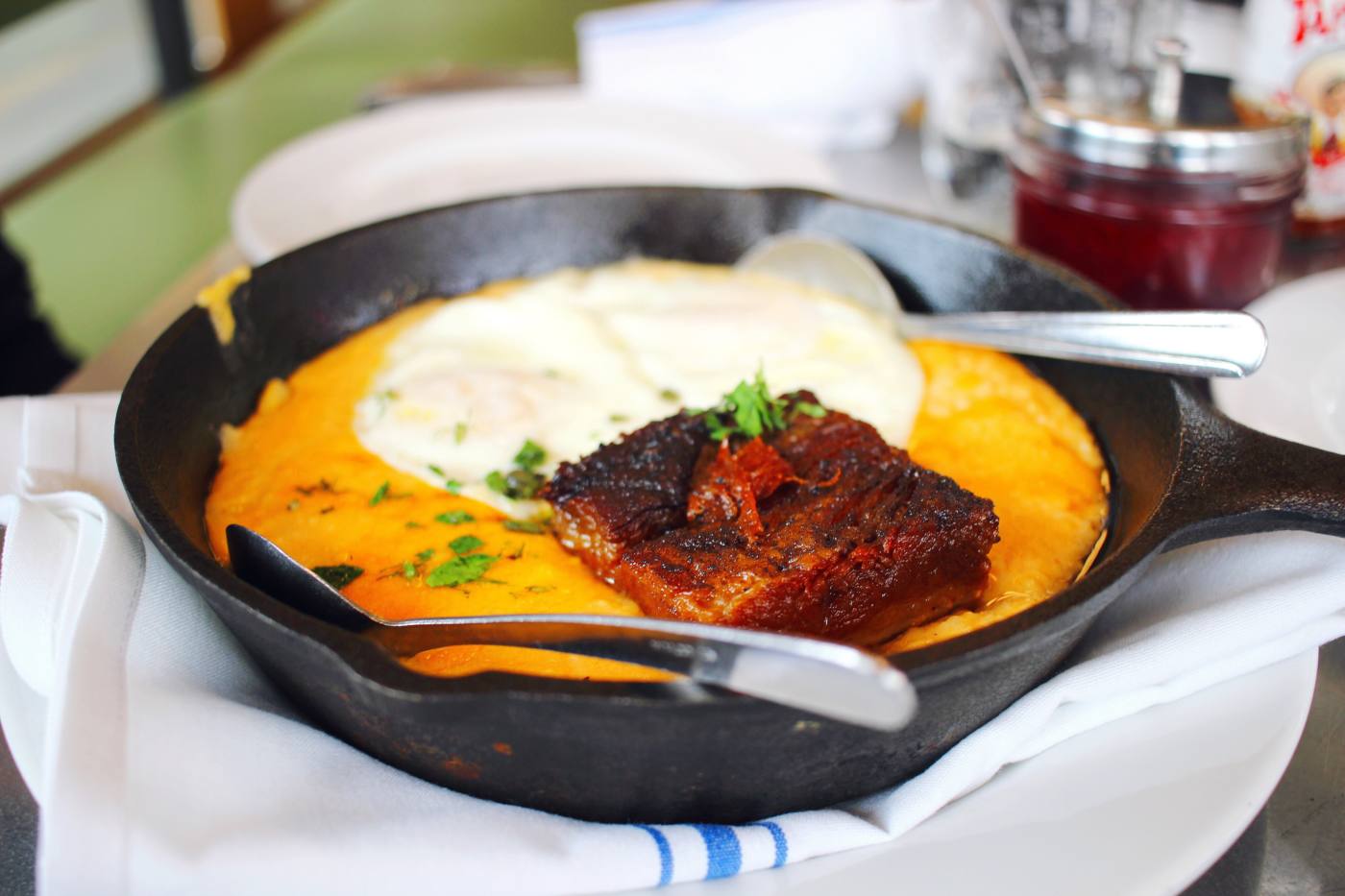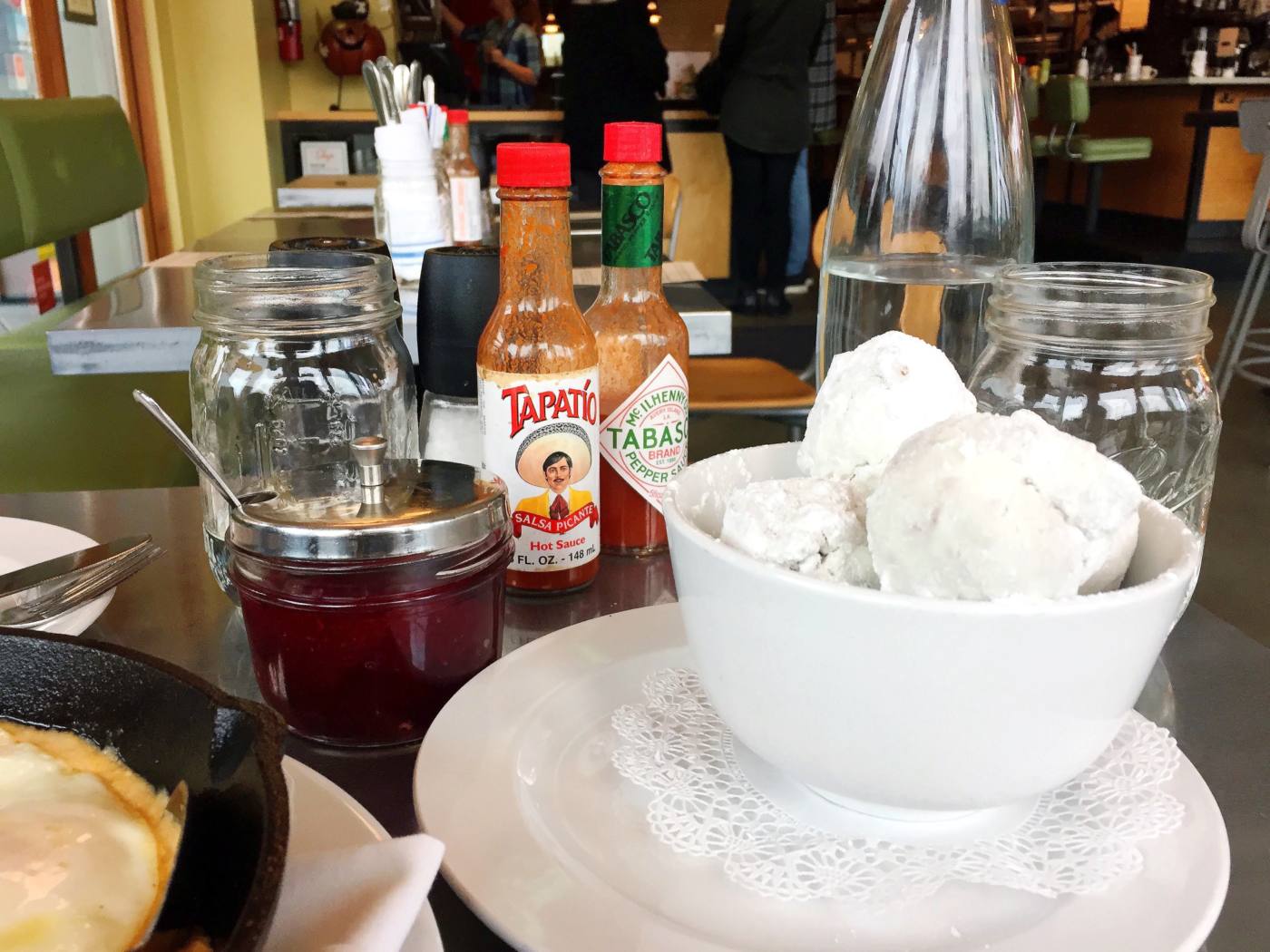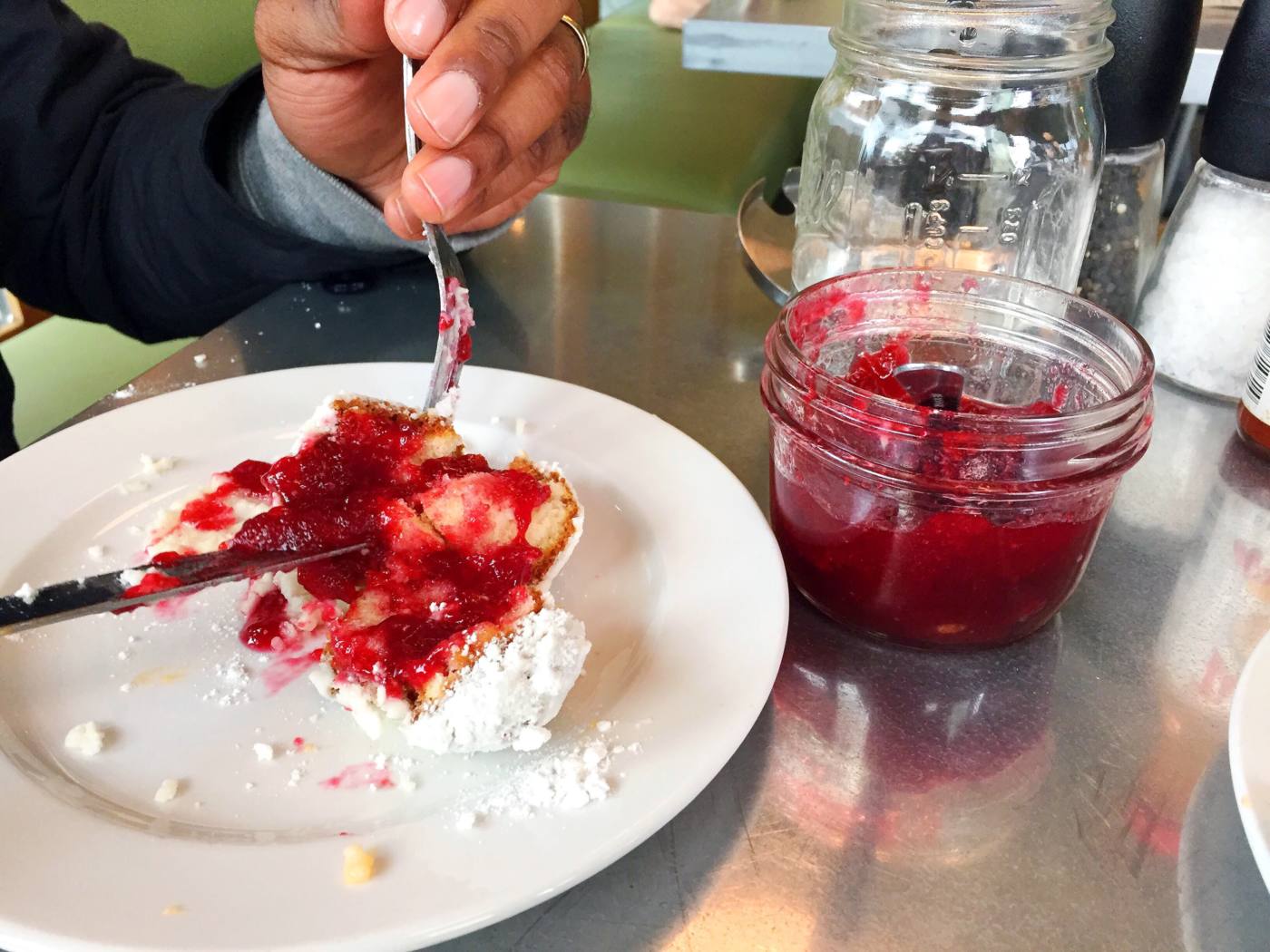 2) Lunch at Skillet Diner in Ballard, North Seattle: Charles and I shared the "Grits & Belly" – a super yummy and hearty plate of braised pork belly, two eggs your way (over medium for us), cheddar cheese grits, and hot sauce. We also ordered their doughnut holes that came with house made raspberry preserves. That ish was banging!
Also, we picked this restaurant to dine at because it was a 5 minute drive away from our next destination…
Cost = About $21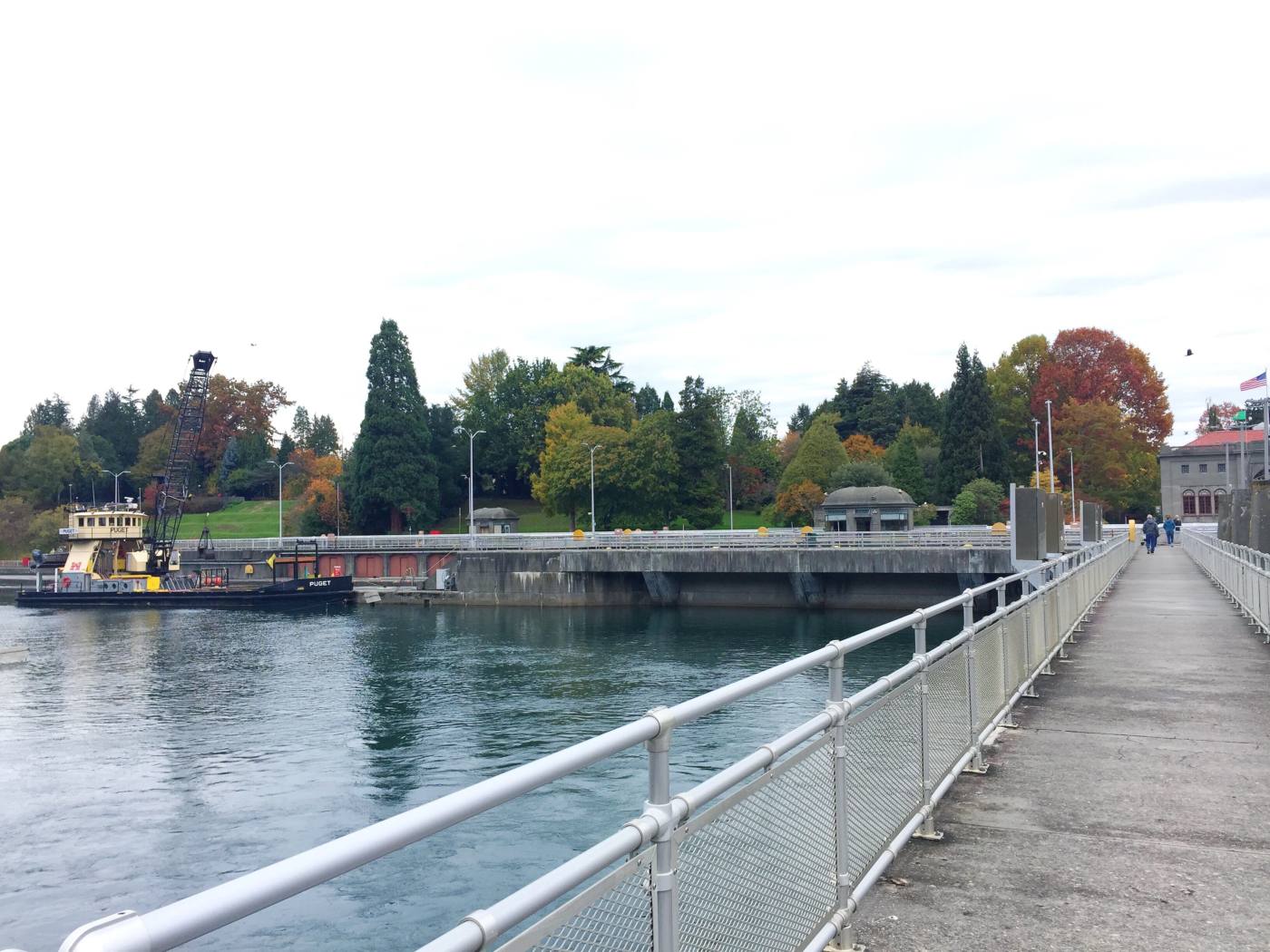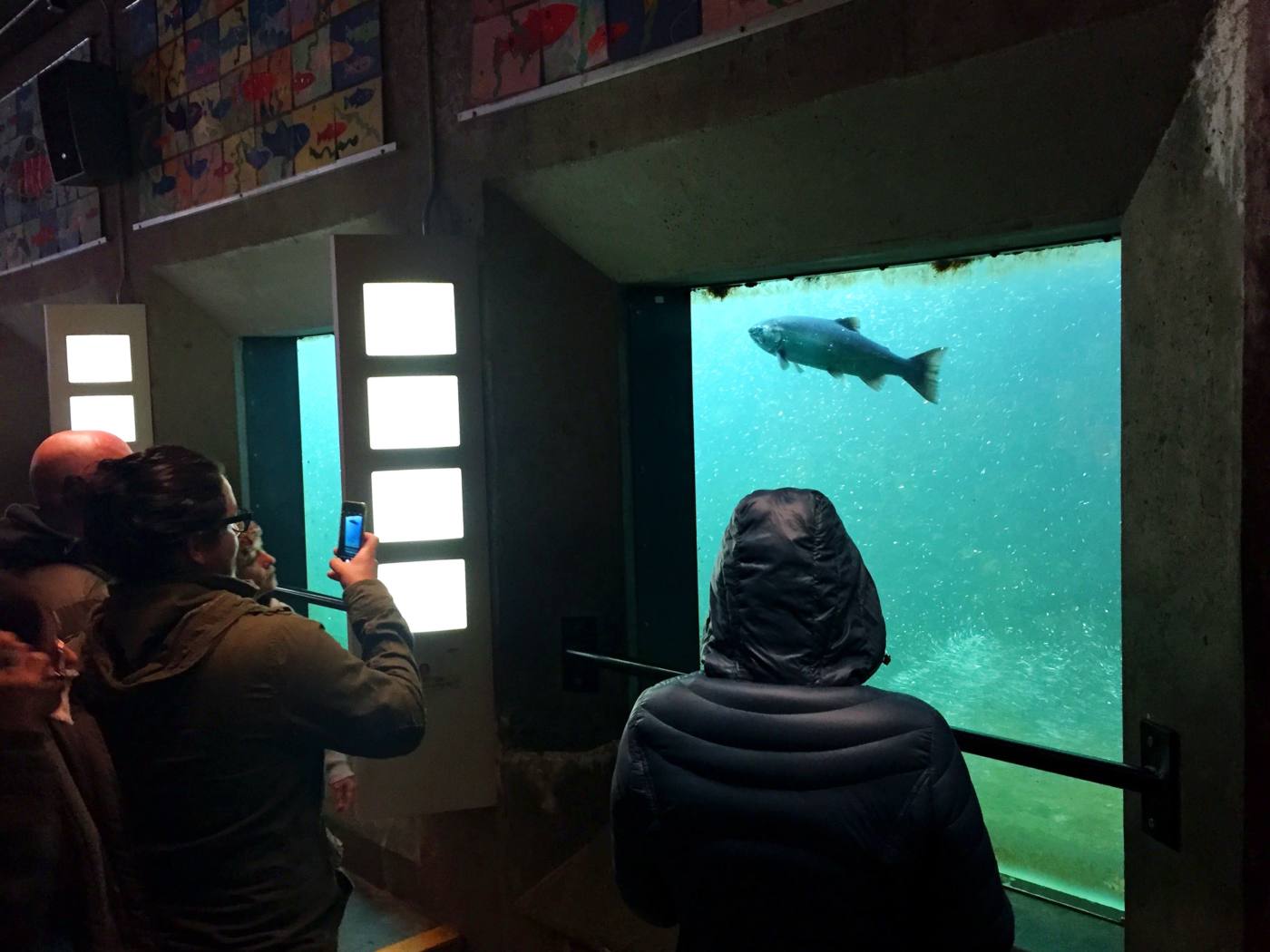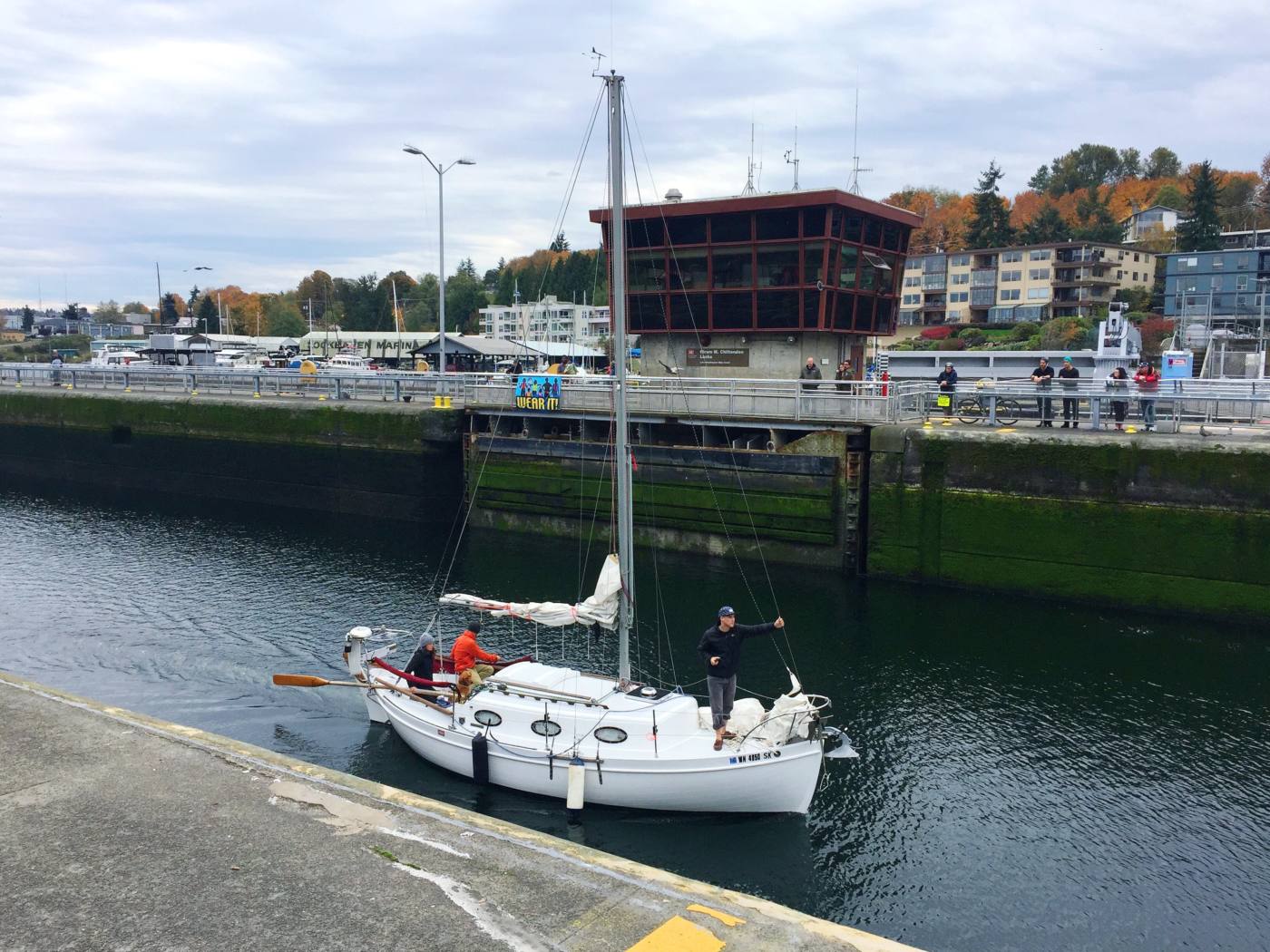 3) The Ballard Locks: Officially known as the "Hiram M. Chittenden Locks" and completed in 1917, the Ballard Locks link Lake Union and Lake Washington with the Puget Sound. Water rises or drops about 26 feet to allow boats to pass through between the lakes and Puget Sound. This was my first time watching a lock system in action and I thought it was pretty cool.
The locks also play a major role in the migration of salmon and steelhead fish with their "21 step" fish ladder that allows them to climb upstream to spawn and for young fish to then return back down to the Puget Sound when they're ready. The best time to watch King Salmon swim upstream is in late-August (which we obviously missed) but we did manage to see a few fish hanging out in the ladder system. :)
Cost = Free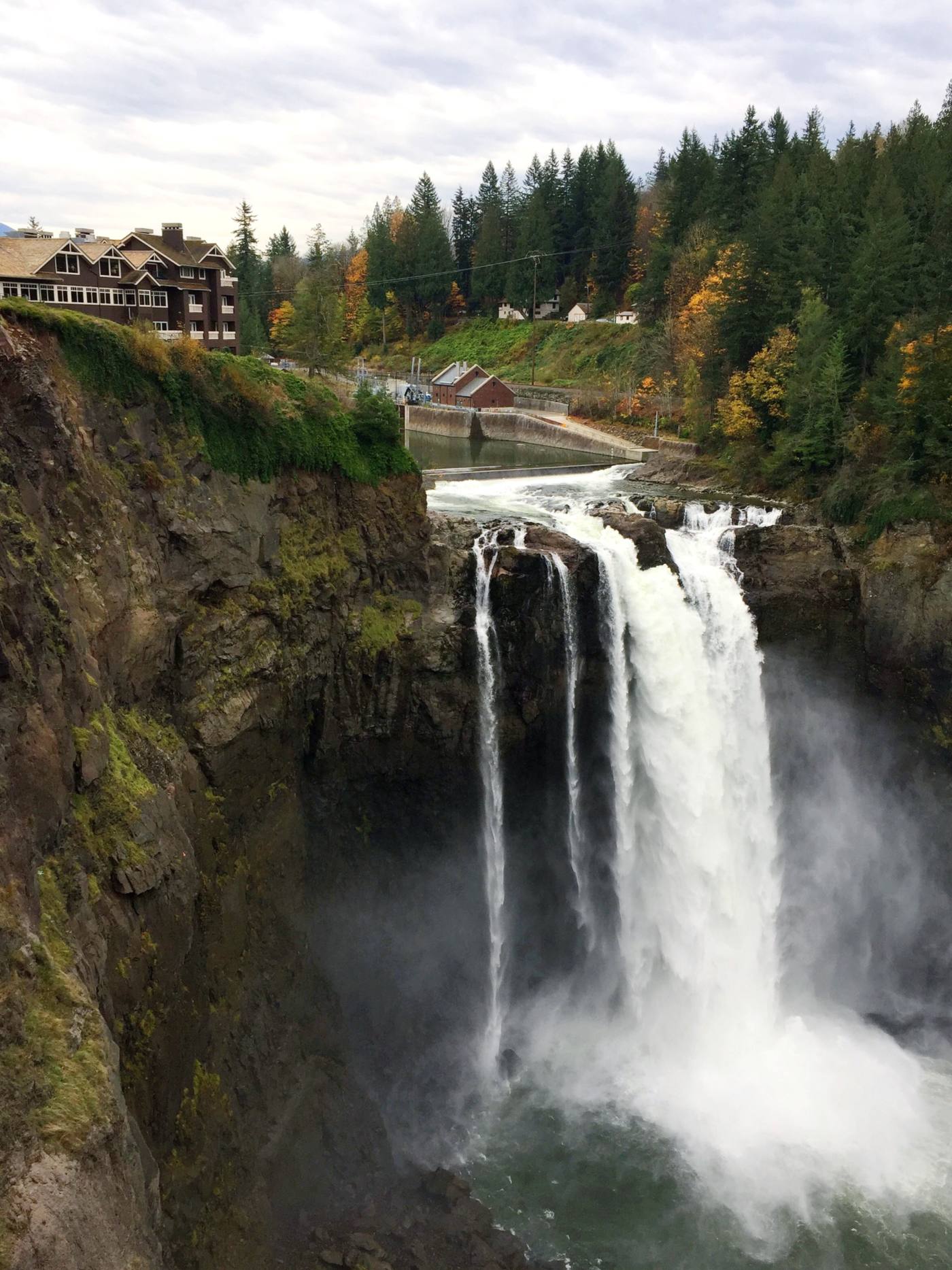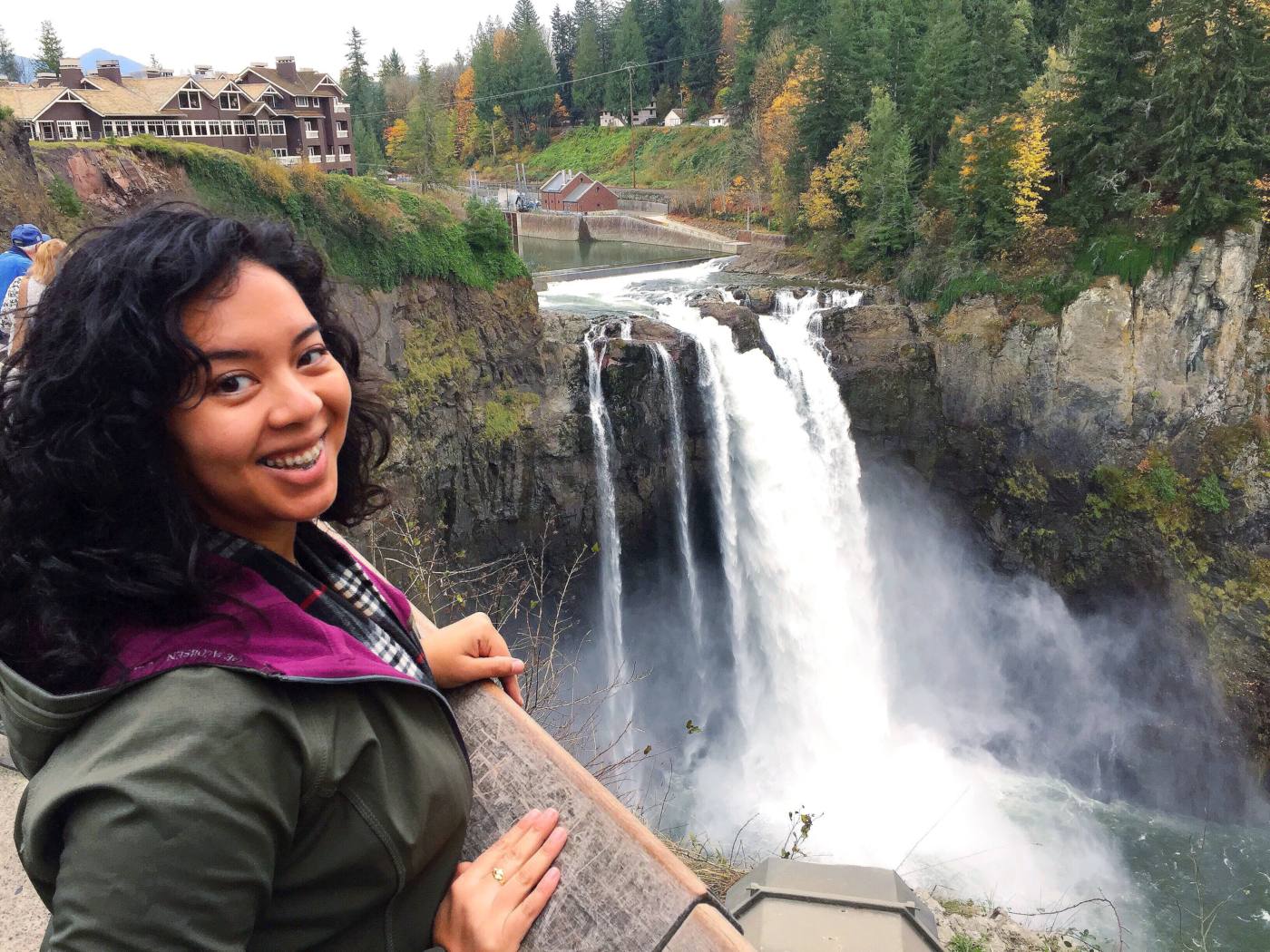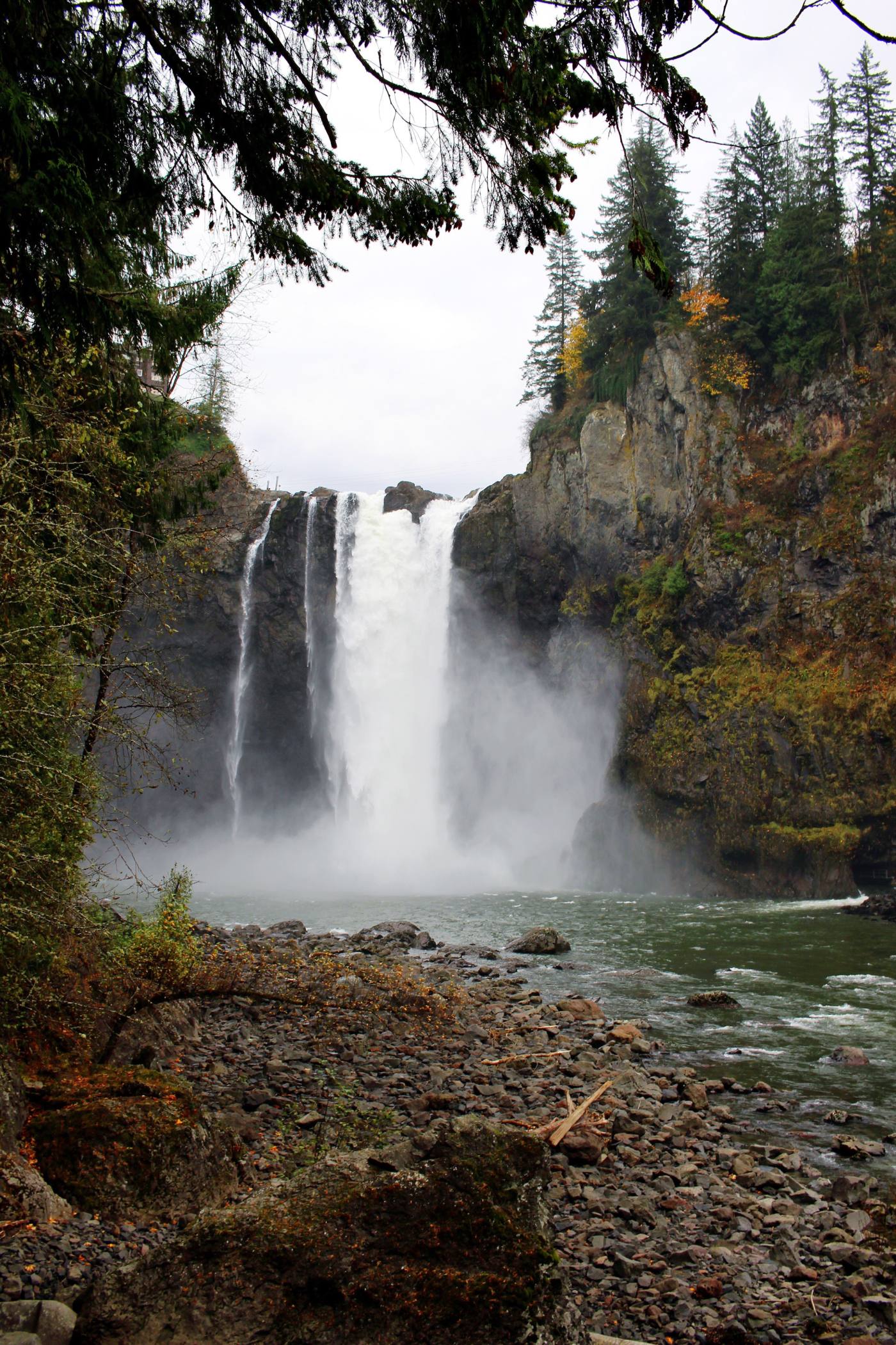 4) Snoqualmie Falls: Located about 45 minutes outside of Seattle, this 268 feet waterfall provides a major source of energy for surrounding towns through an underground power plant and above ground power house that uses the water's power and converts it into electricity. Pretty cool right?
Definitely worth the drive – I could've stayed there for longer than an hour just watching the water fall  from the observation deck (I love water) but we had to leave in order to drop off our car rental on time.
Cost = Free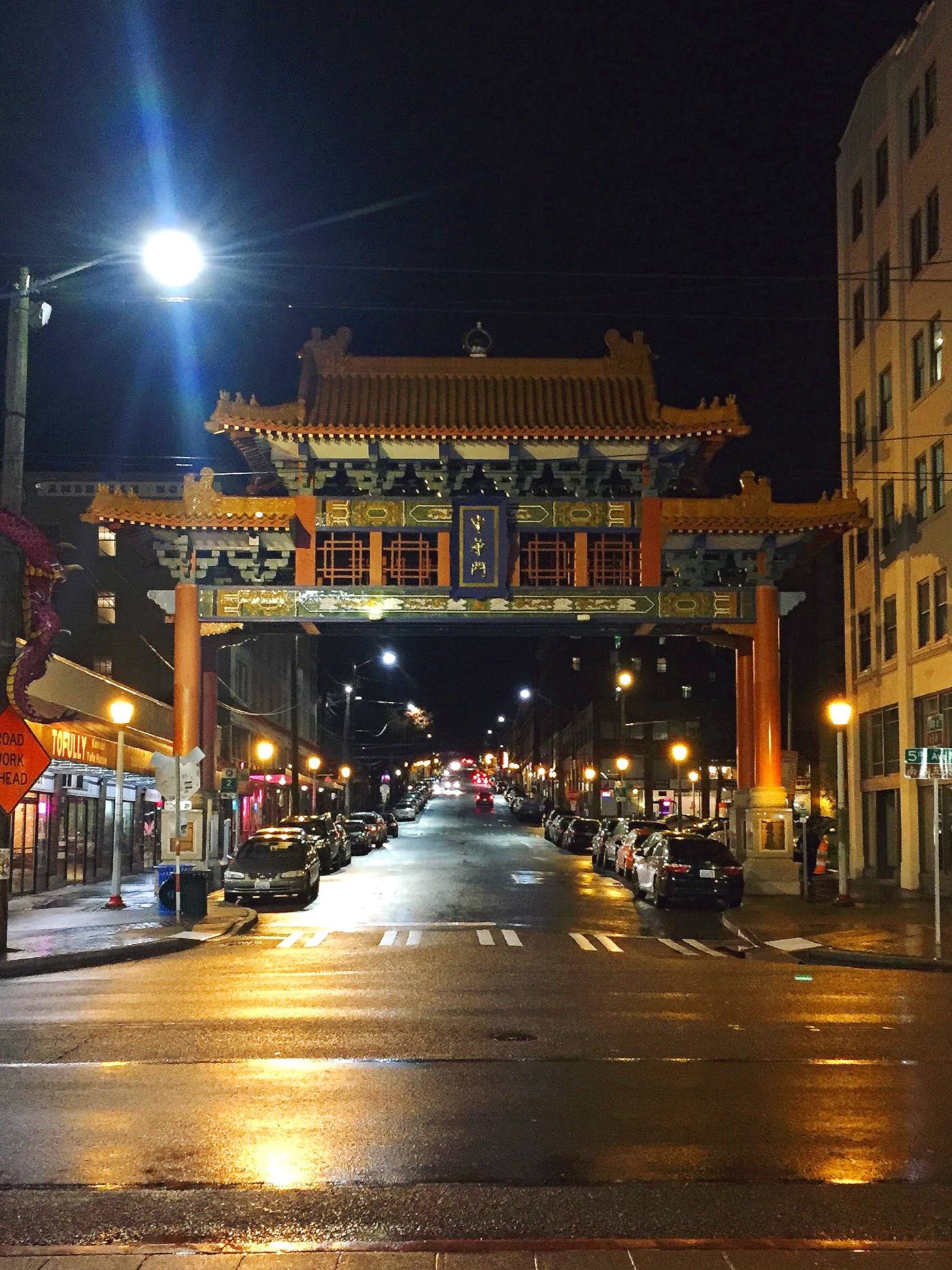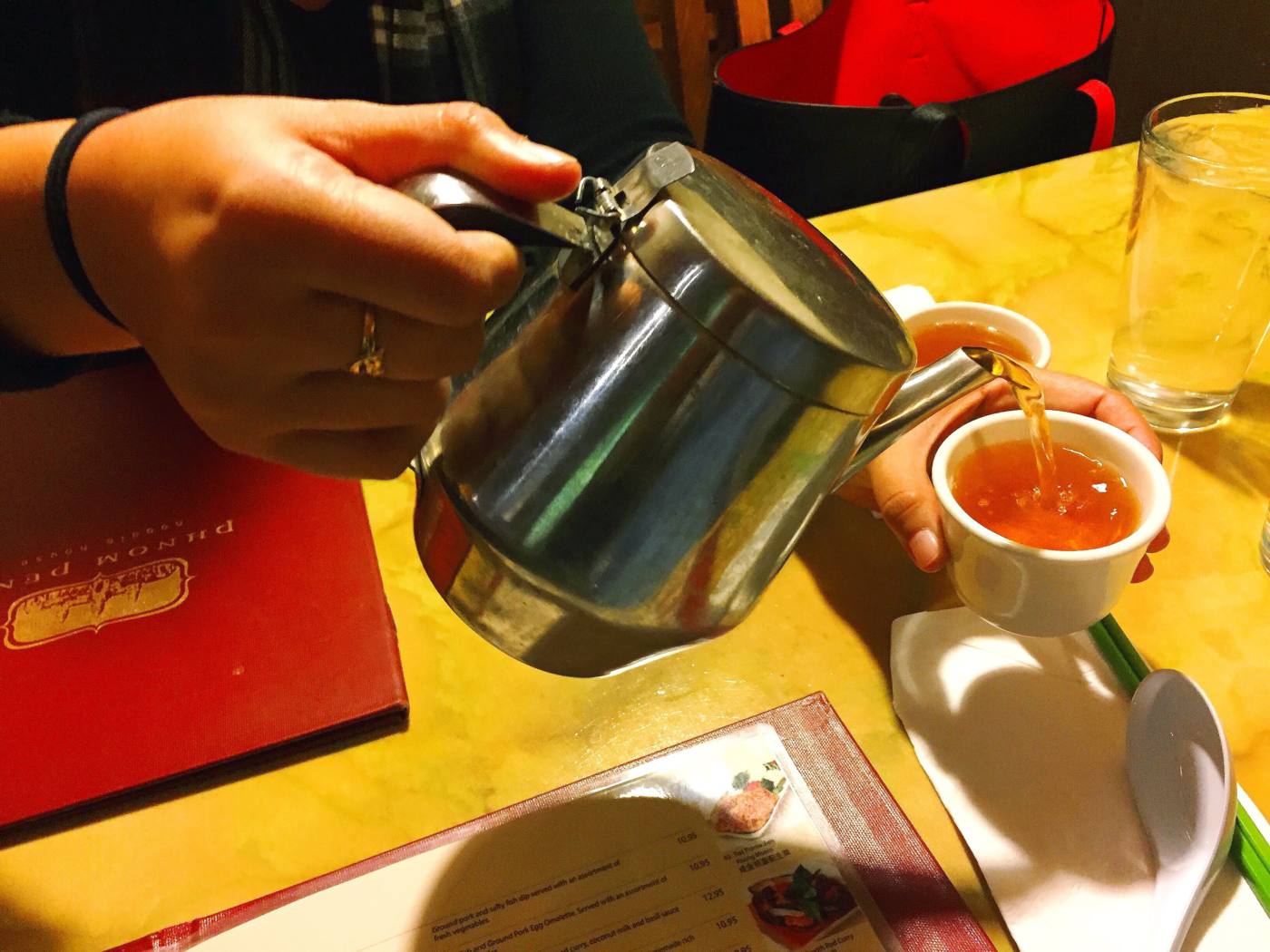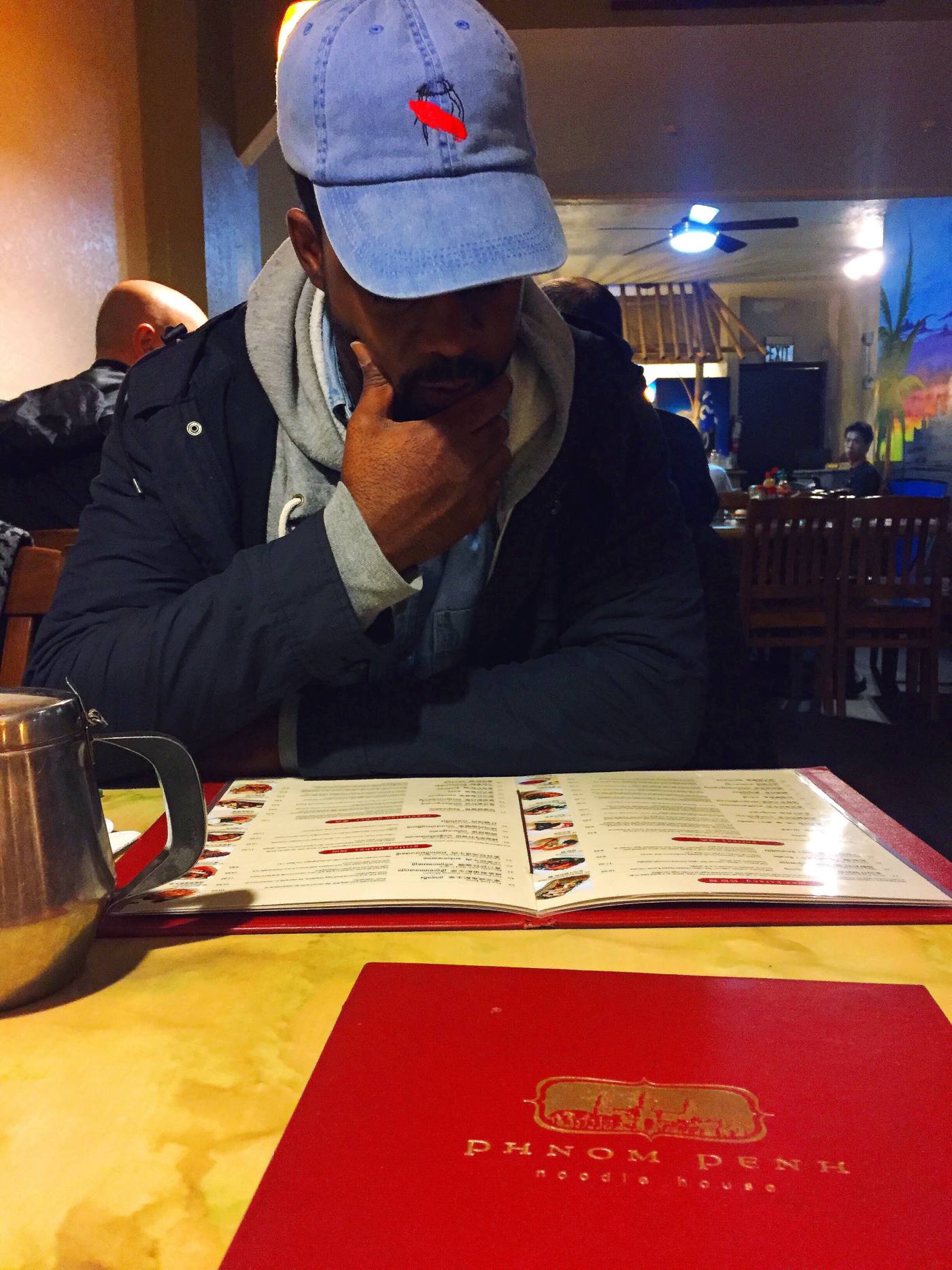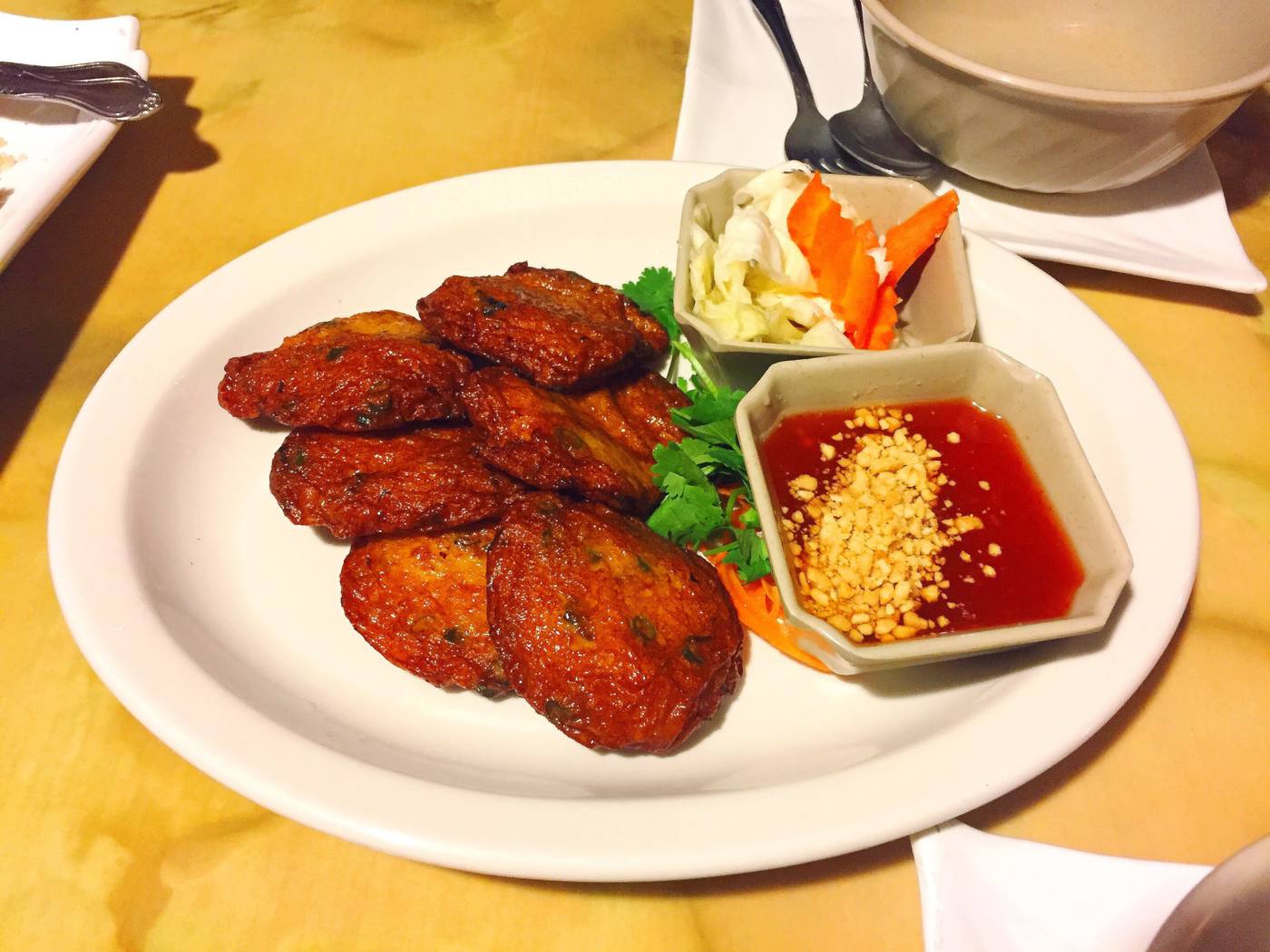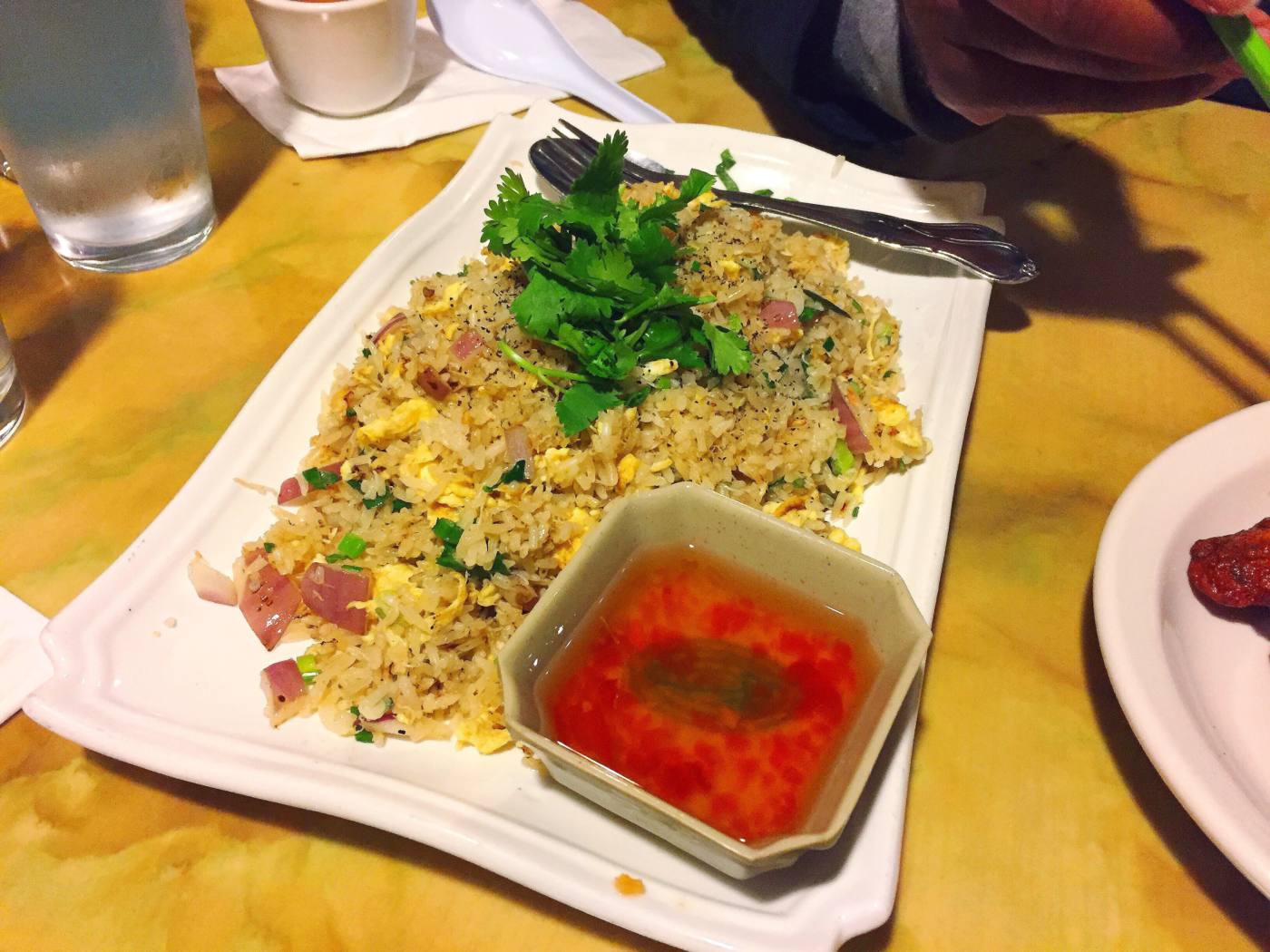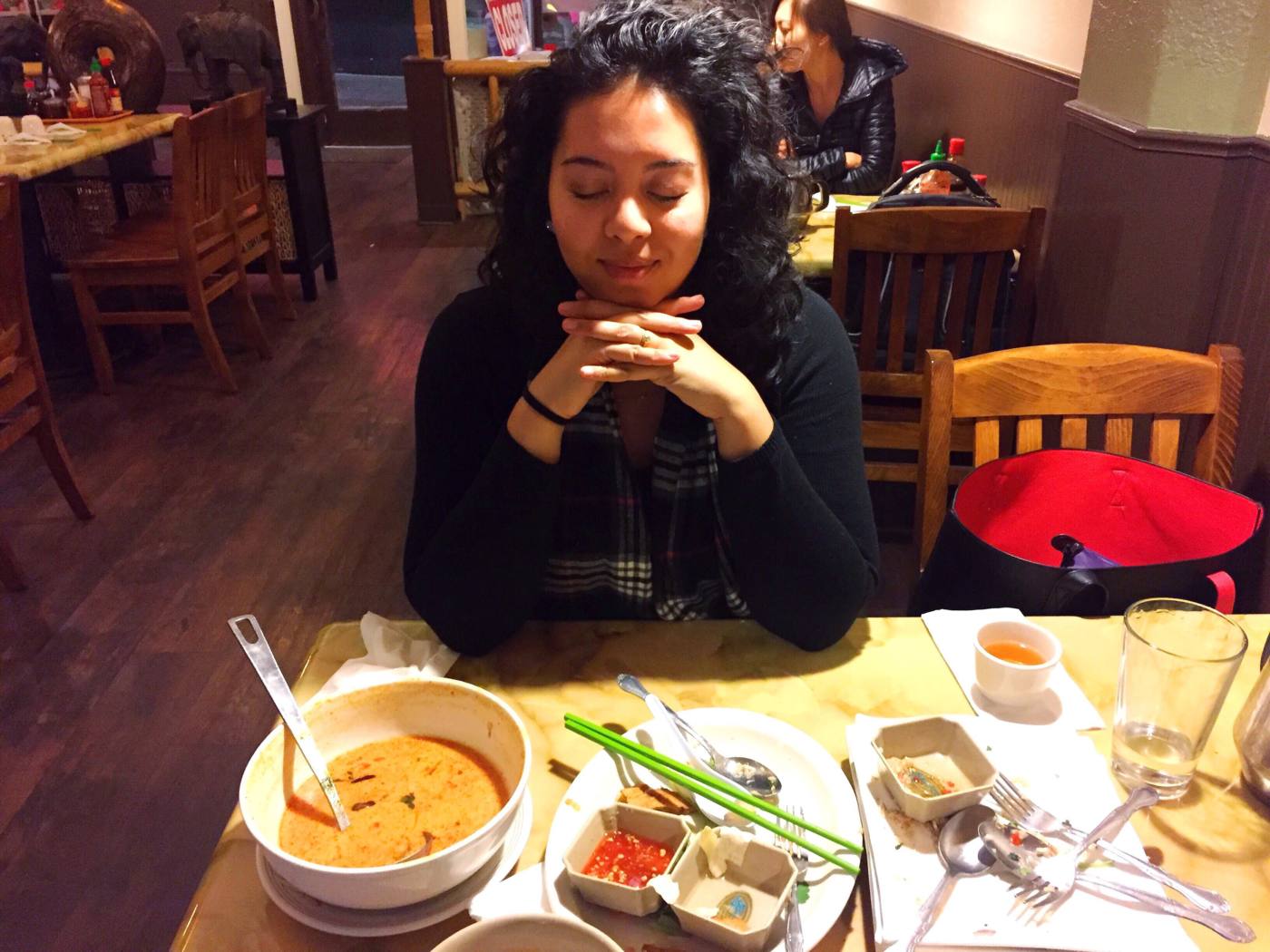 5) Phnom Penh Noodle House: After dropping the car rental off, Charles and I hopped on Seattle's city metro, the Link Light Rail, and made our way to the International District for dinner at Phnom Penh Noodle House.
I've mentioned before that there are no Cambodian restaurants in the D.C./Northern Virginia area which makes me soo sad because I'm always home sick for my mommy ma's cooking. So when I learned about Phnom Penh Noodle House, there was no question that we had to eat there.
Since the day had gone from sunny to overcast and, by the evening, super rainy – we started off with a hot pot of tea and an order of Prohut Jien for our appetizer. Prohut Jien are Cambodian fish cakes – seasoned with chili and lemongrass and deep fried. We then ordered Cambodian Fried Rice (a little sweeter and tangier than Thai or Vietnamese fried rice) and Chicken Sour Soup which we ate family style.
Overall, Charles and I gave the restaurant 2 thumbs up for service, food and price considering everything we ordered. The food was super yummy and reminded me so much of my mom's cooking :)
Cost = About $35
—
As many of you know, Charles and I are budget travelers.
We (ahem, I) spend alot of time researching before we go on any trip to figure out how much per day we need to anticipate spending max so we can save appropriately leading up to our departure.
This is my first time breaking down costs associated with any of our travels and I hope you find it useful! Maybe I'll do it from now on for future travel posts?
With that said, our budget for Seattle was to spend no more than $100 a day.
For our third day in Seattle, we spent about $60 – all of which went towards food. Other than that, everything we did was free which was pretty awesome.
Just goes to show that travel doesn't have to break the bank :)