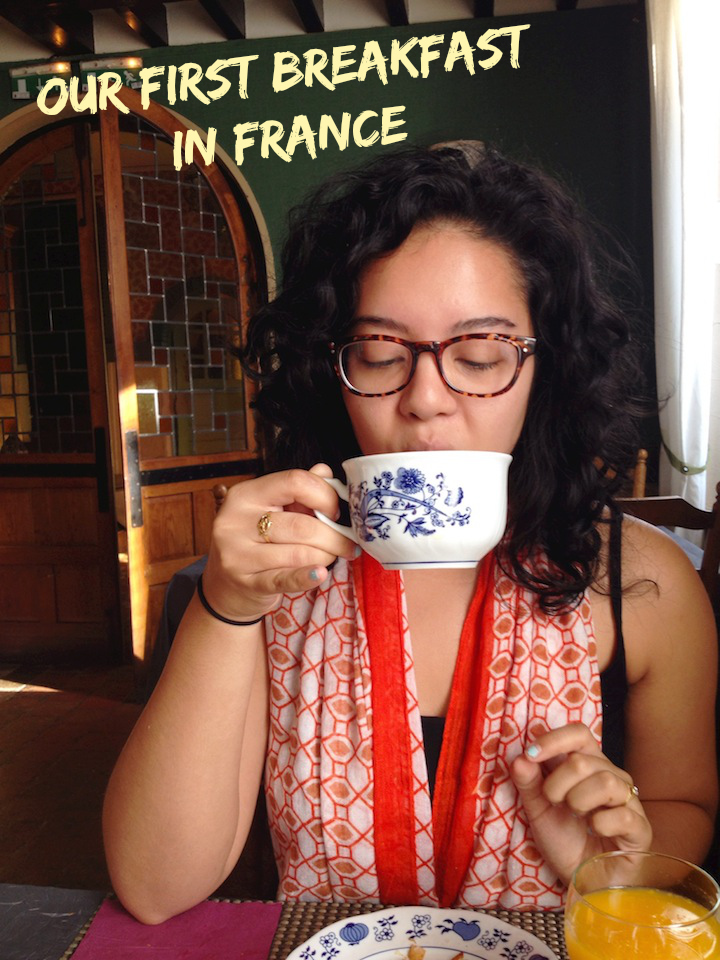 Today I'm taking it back to our
first
full day in France which, for the sake of chronology, was good 2 days before we actually made our way to
Paris
. On our first day in France, we found ourselves in the countryside in a quaint town known as
Brinon Sur Sauldre
. Some of you may or may not remember the reason we went to France in the first place but in case you've forgotten, allow me to refresh your memory… The reason for our trip across the pond was to attend our friends,
Jason & Clem's wedding
. A traditional French countryside wedding that was by far the most unique & entertaining experience ever! But before I even start talking about the wedding (a.k.a. not today), I wanted to share with you the charming set up of our first breakfast in France courtesy of the bed & breakfast we stayed at…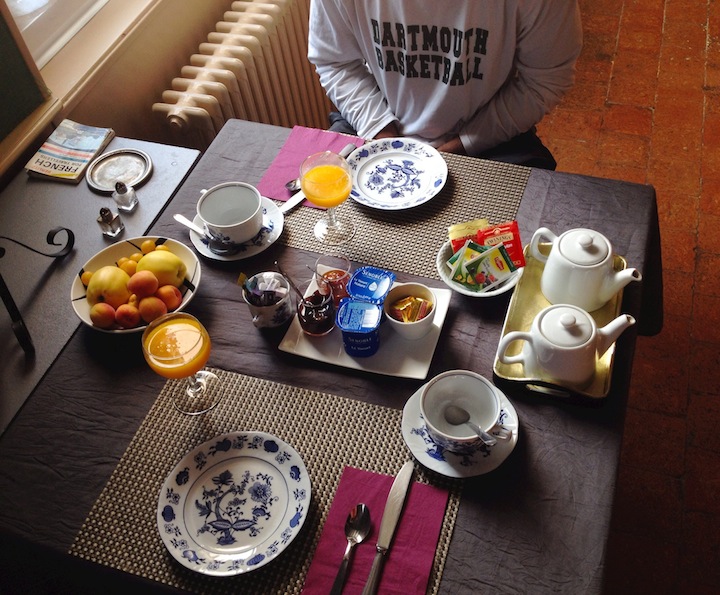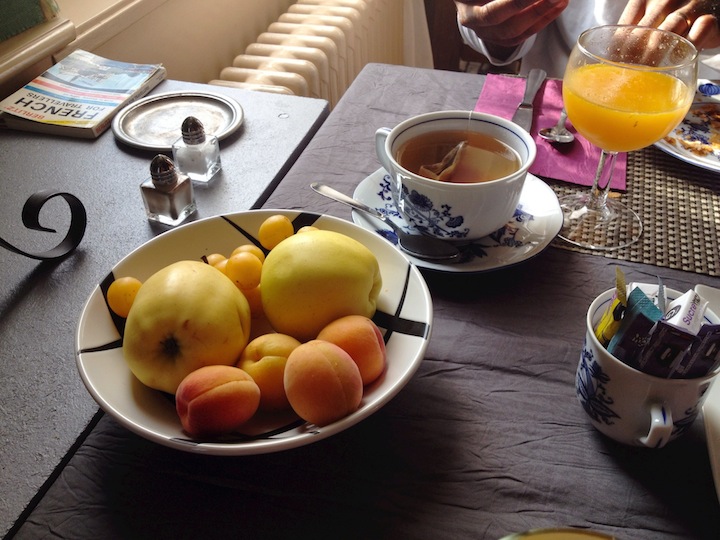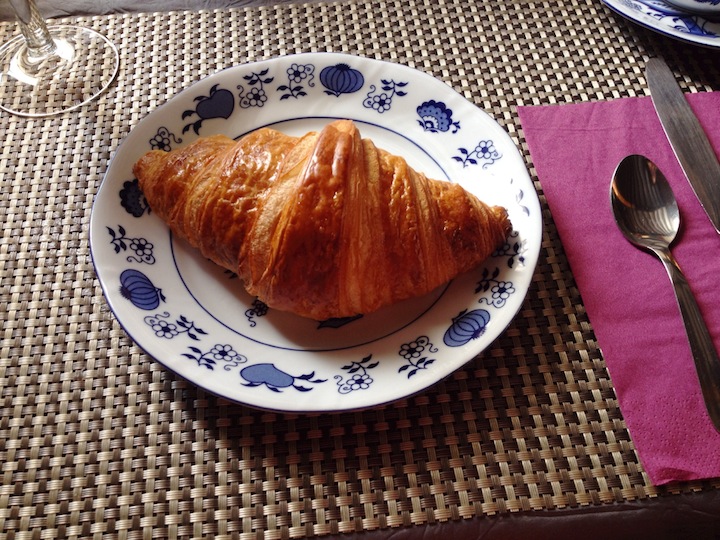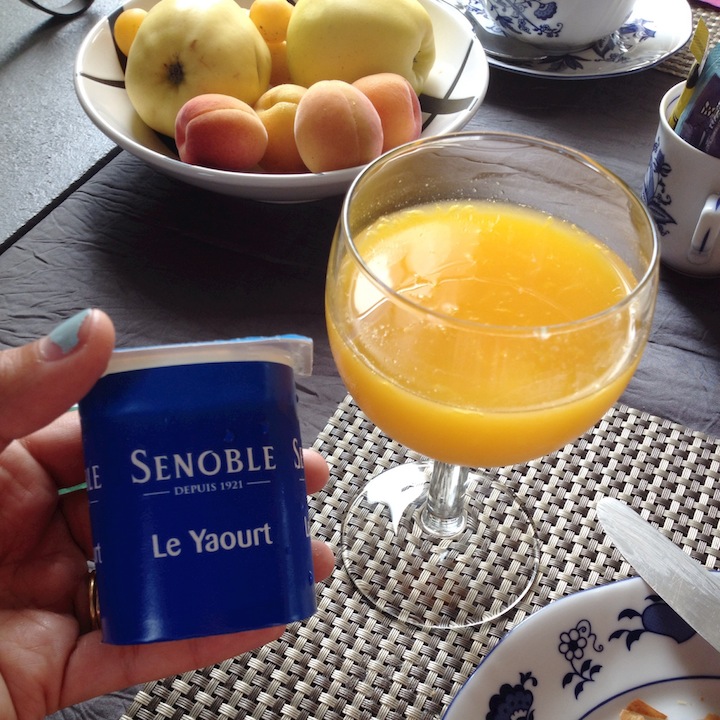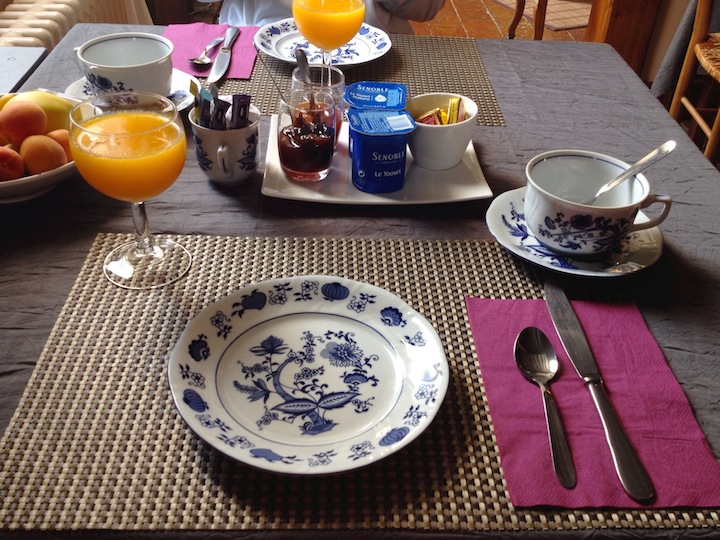 The freshest orange juice there ever was with the cutest little apricots & fruit assortment we ever did see… Add in le yaourt (yogurt) with a side of fruity jam, some croissants, hot tea and the most adorable chinaware… For Charles and I, it was love at first sight. We also had some chocolate croissants on deck but we ate them before I remembered I was supposed to snap a pic haha.
While eating, we discussed the differences between French and American breakfasts. Charles and I generally eat eggs for breakfast everyday but while in France, we ate none. Every morning began with a croissant and some yogurt. Our meal portions were smaller and the food was fresher. It really put into perspective just how juiced up American food is and I applaud France for having such strict food regulations and maintaining the high level of food quality. But as fresh as the food was, Charles and I
are
still Amurrrican and after a few days, we were craving more hearty food a.k.a. eggs for breakfast haha. Which is probably why we loved
Amsterdam
so much… Because they served eggs for breakfast everywhere… Fried, Scrambled, Omelets galore!
Can you tell that food is one of my favorite topics of discussion. I could seriously talk about food alllll day haha. Unfortunately, I don't publish as many food posts as I'd like because I'm too busy eating instead of snapping photos. Must…do…better.

0