Now that I'm officially done recapping our trip to Seattle, I hope you don't mind if I get a little personal today.
Personal as in dance personal.
If you've been following this blog since day 1, you may already know my dance story. But in case you don't, below is a quick synopsis.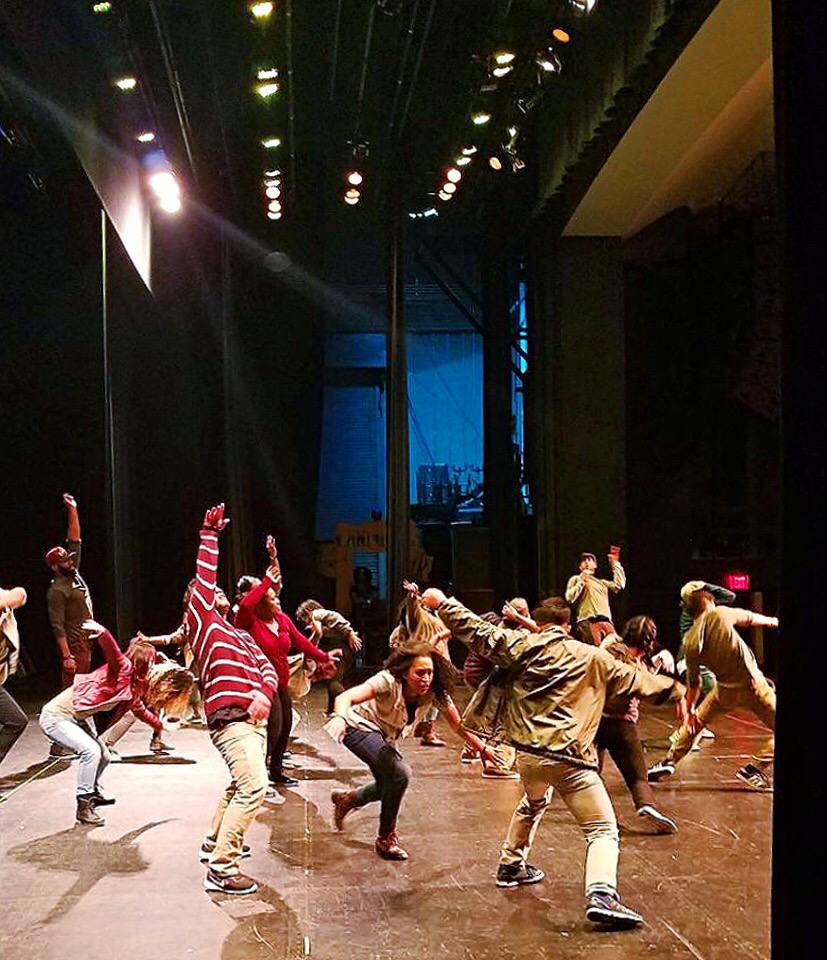 When it comes to "backgrounds", I will always say that my background is in dance.
I started training in ballet, modern, jazz, tap, hip-hop, Cambodian and African dance styles when I was about 11 years old and loved it.
I loved it so much that I went to a high school for the arts in D.C. (shout out to Duke Ellington!) so I could continue my dance training and then went on to pursue that passion in college where I received my Bachelor of Fine Arts in Dance in 2009.
Post – college, I worked as a dance teacher at numerous dance studios and schools in the D.C. area and as a choreographer for a few local productions. I was also dancing with Culture Shock D.C., a non-profit hip hop dance troupe.
At the time, I used to refer to Dance as my "boyfriend" and say that we were in love.
Things were going great between us… Until about 5 years ago when I tore my ACL during a dance tech rehearsal at ECDC, Culture Shock's annual showcase/ hip-hop dance competition.
And it was at this point that Dance and I broke up.
—
Following that injury – I moved up to NYC for work, had ACL reconstructive surgery on my knee and started blogging while I was recovering to provide a creative outlet.
But after my knee was fully healed, I never got back into dance in the way that I had thought I would.
And even when I moved back down to Northern Virginia, I never got back into the D.C. dance scene despite the fact that I grew up here and was very familiar with the arts community.
As I look back at where my mind has been these past couple of years, I can admit that I had 2 big mental barriers holding me back:
1)  My fear of re-injuring myself and 2) Being worried about what other people/dancers would think when they saw me in class and saw that I wasn't as good as I used to be.
And it's taken a while, a long while to get over these mental barriers but I think I finally broke them down as the result of an opportunity that was presented to me to perform again with Culture Shock D.C. Alumni this year.
—
For the past 7 weeks, I found myself back in a dance studio every Thursday evening rehearsing to perform at ECDC – the same event I tore my ACL at 5 years ago.
I purposely didn't tell alot of people in my circle about what I was doing because I wanted this performance to be for me, if that makes any sense. It was something I had to get through, on my own.
Despite being hella anxious leading up to showtime, I found the rehearsal process to be therapeutic and it was so great to reunite with old dance friends and dance together again.
As such, last week's performance at ECDC with my Culture Shock DC Alumni felt like a homecoming of sorts.
The closing a chapter that's been 5 years in the making and the start of a new one as we approach 2017.
To be back on stage… Dancing and performing with no expectation except to just have fun… It was a cathartic experience.
A moment that made me realize that despite the enjoyment I get from blogging, travel and photography – Dance will always hold my heart.
—
With that said, below is the video of our performance from last weekend.
(I'm the girl in all black with a green bomber jacket)
Hope you enjoy!
xo, Setarra
0