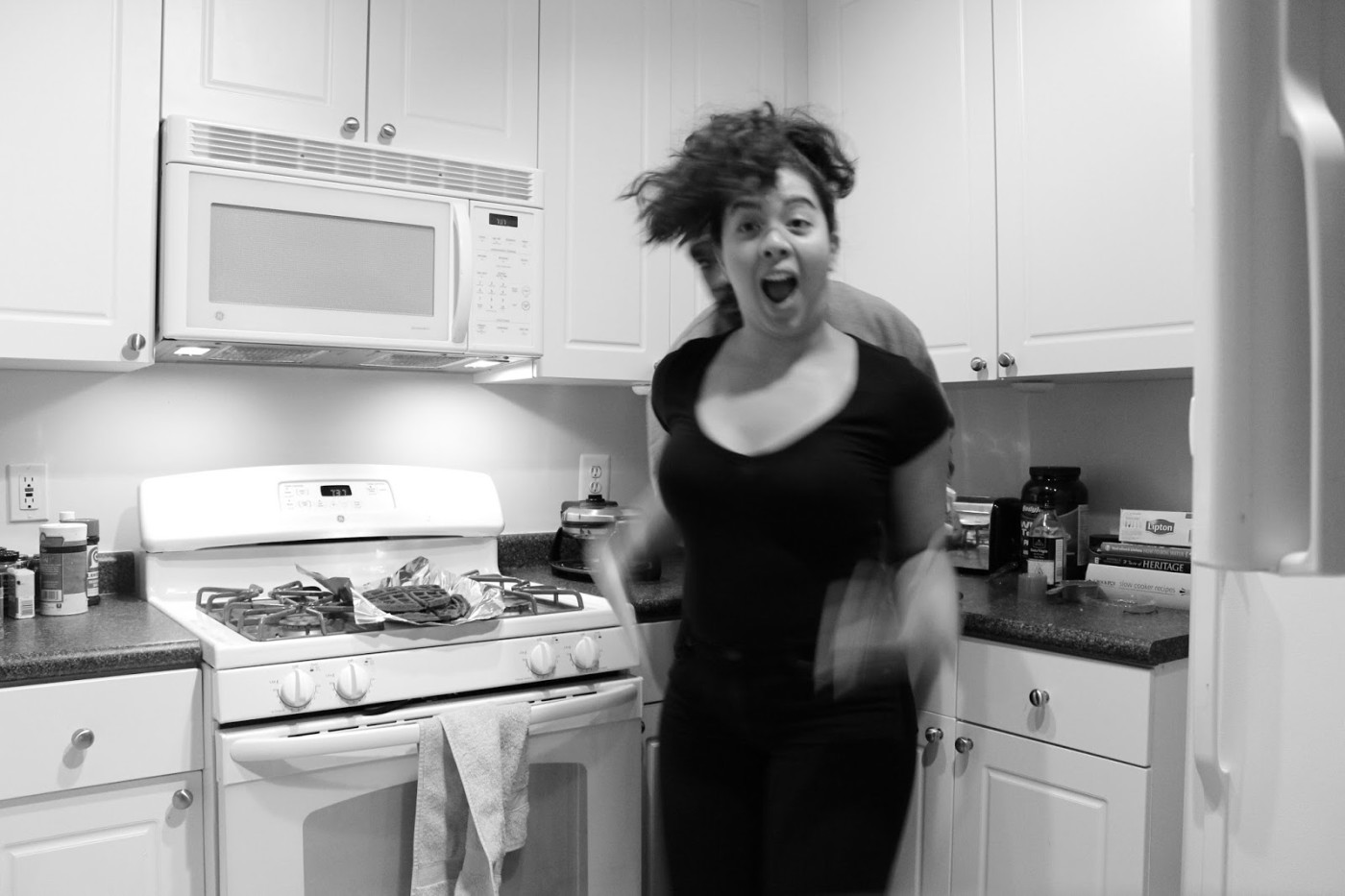 ^^ My "excited for chocolate" face
Remember that one time Charles and I went to
Arties
and had their delicious chocolate waffle cake with ice cream? Well with the start of 2014, we put ourselves on a strict budget in order to save money for our summer euro-trip. As such, the past couple of weeks have been full of home cooked dinners and lunches made from the leftovers…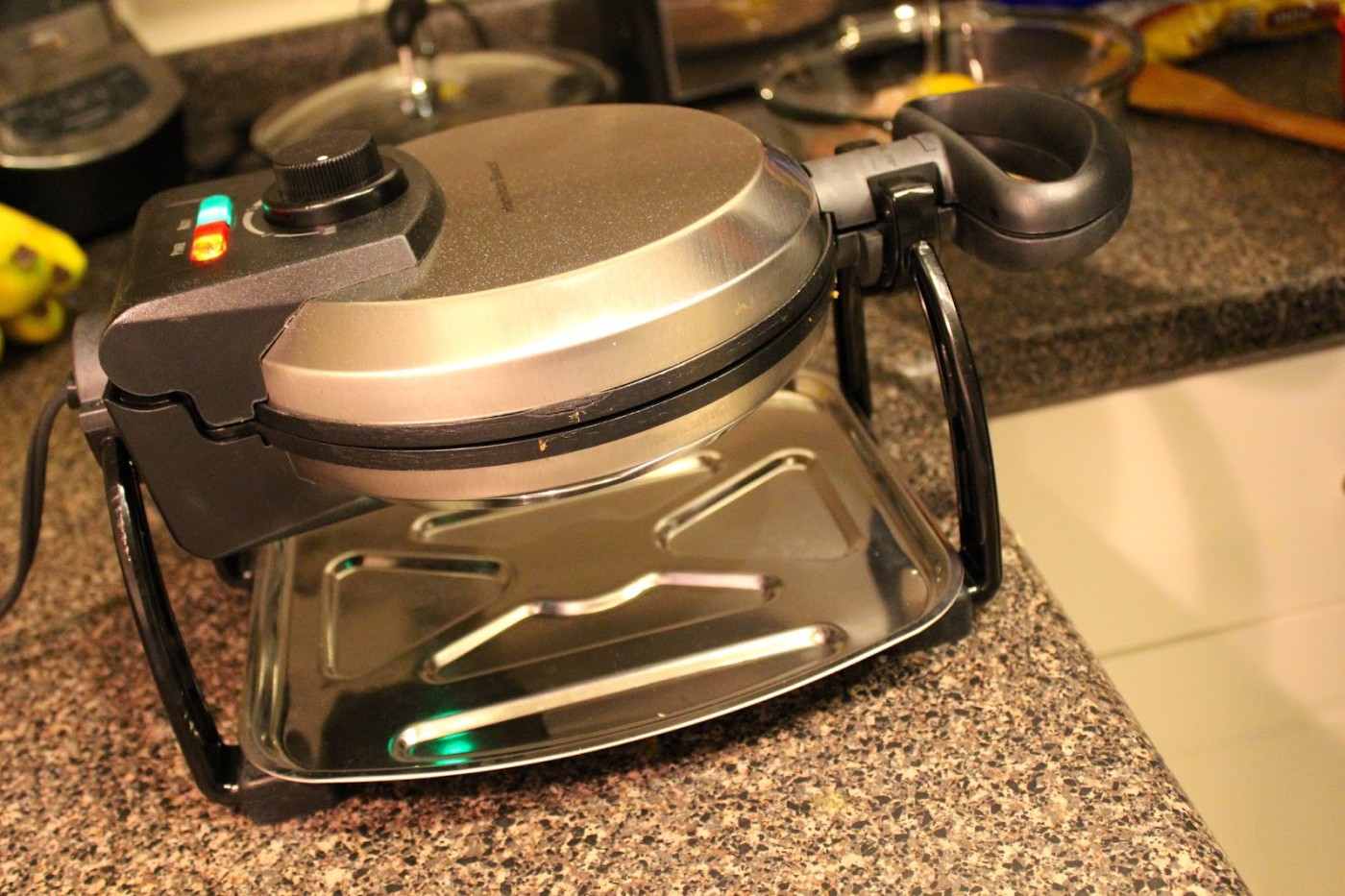 Courtesy of PMS, I had a severe craving for said chocolate waffles all last week… But Charles, being Charles, was so kind to remind me that we weren't allowed to eat out this week (We now only eat out twice a month, instead of every other day)… He was also quick to remind me of the waffle maker we received this past Christmas and suggested trying to make the chocolate waffles at home (don't you love how solution-oriented he is). And that's just what I did… I bought some Betty Crocker chocolate cake mix during our grocery run yesterday and made my own version of Arties' waffles.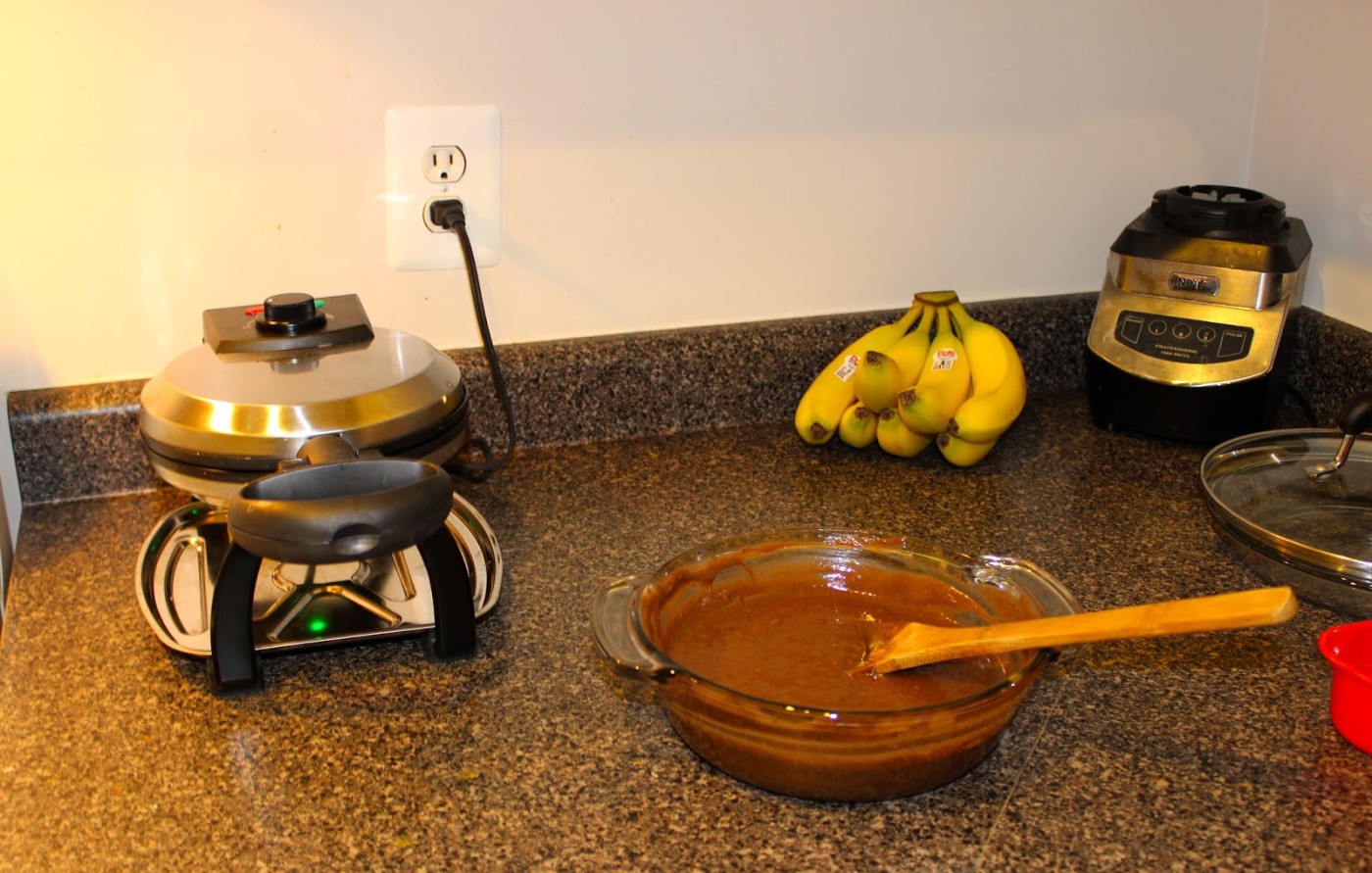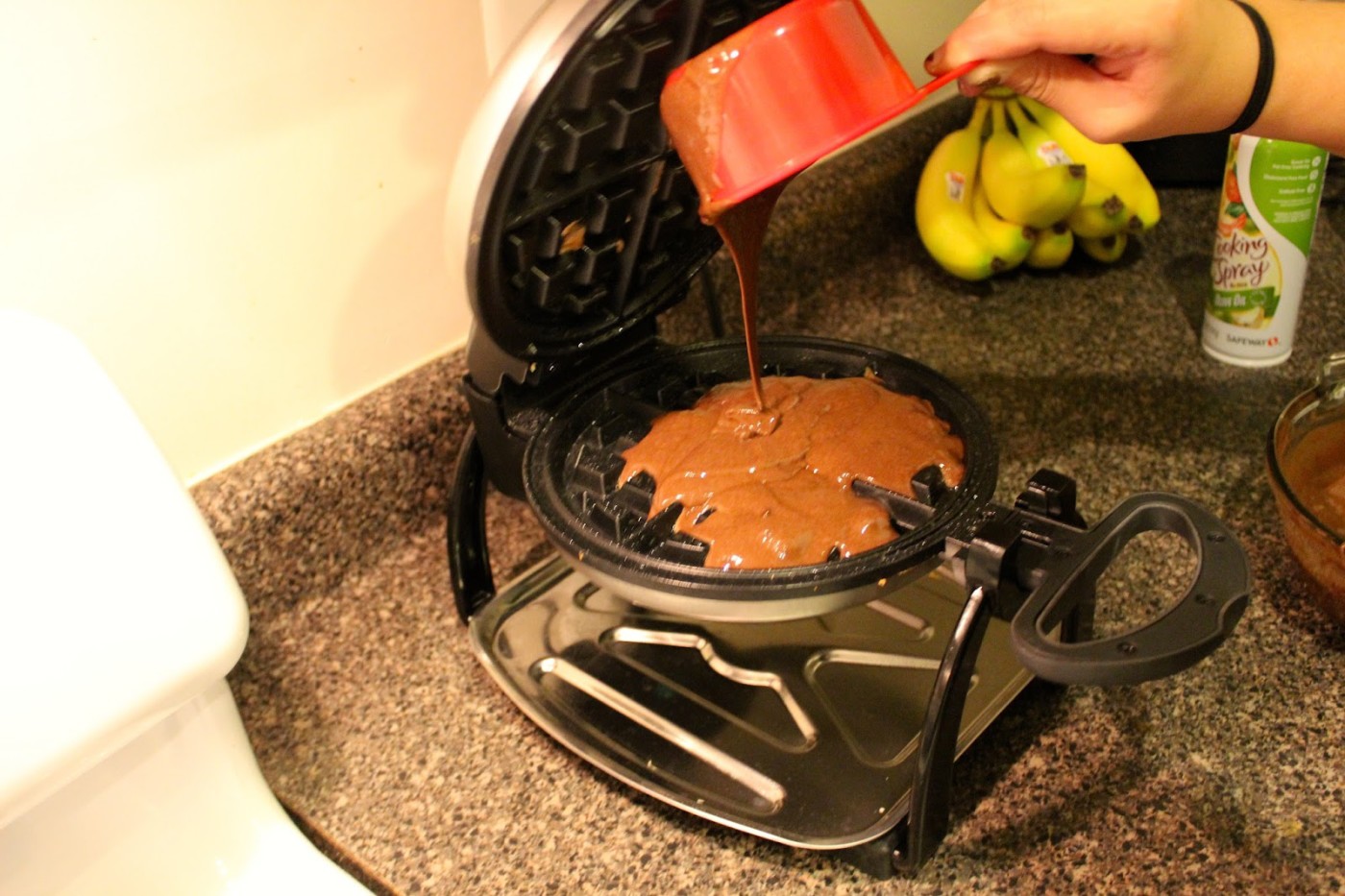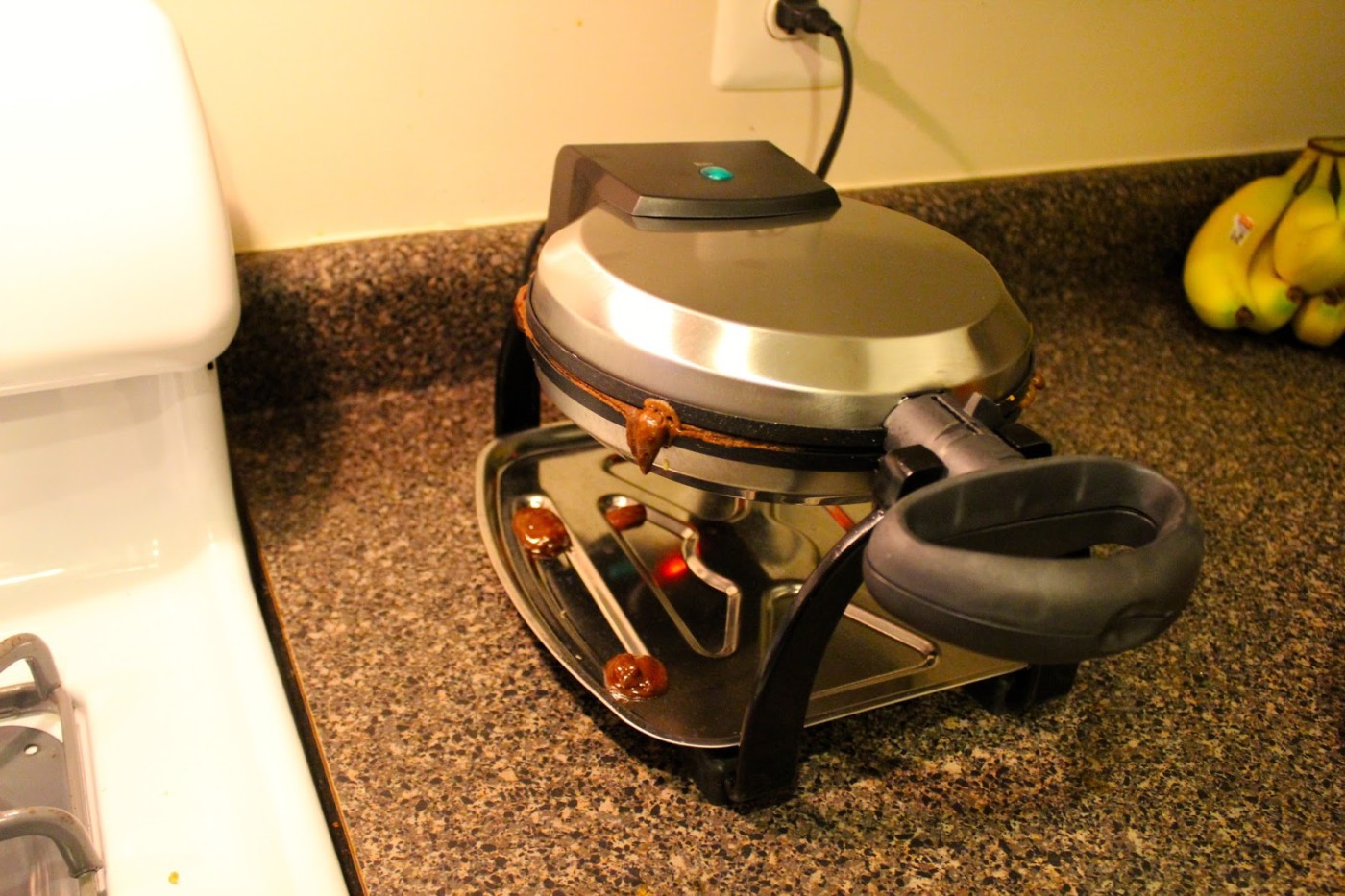 It was surprisingly so simple to make… All I had to do was mix the cake batter with the prescribed ingredients and put the batter in the waffle maker. Then you wait for 3 to 5 minutes for the cake to bake… And of course, you must take random self-timer pictures while waiting. That part is required.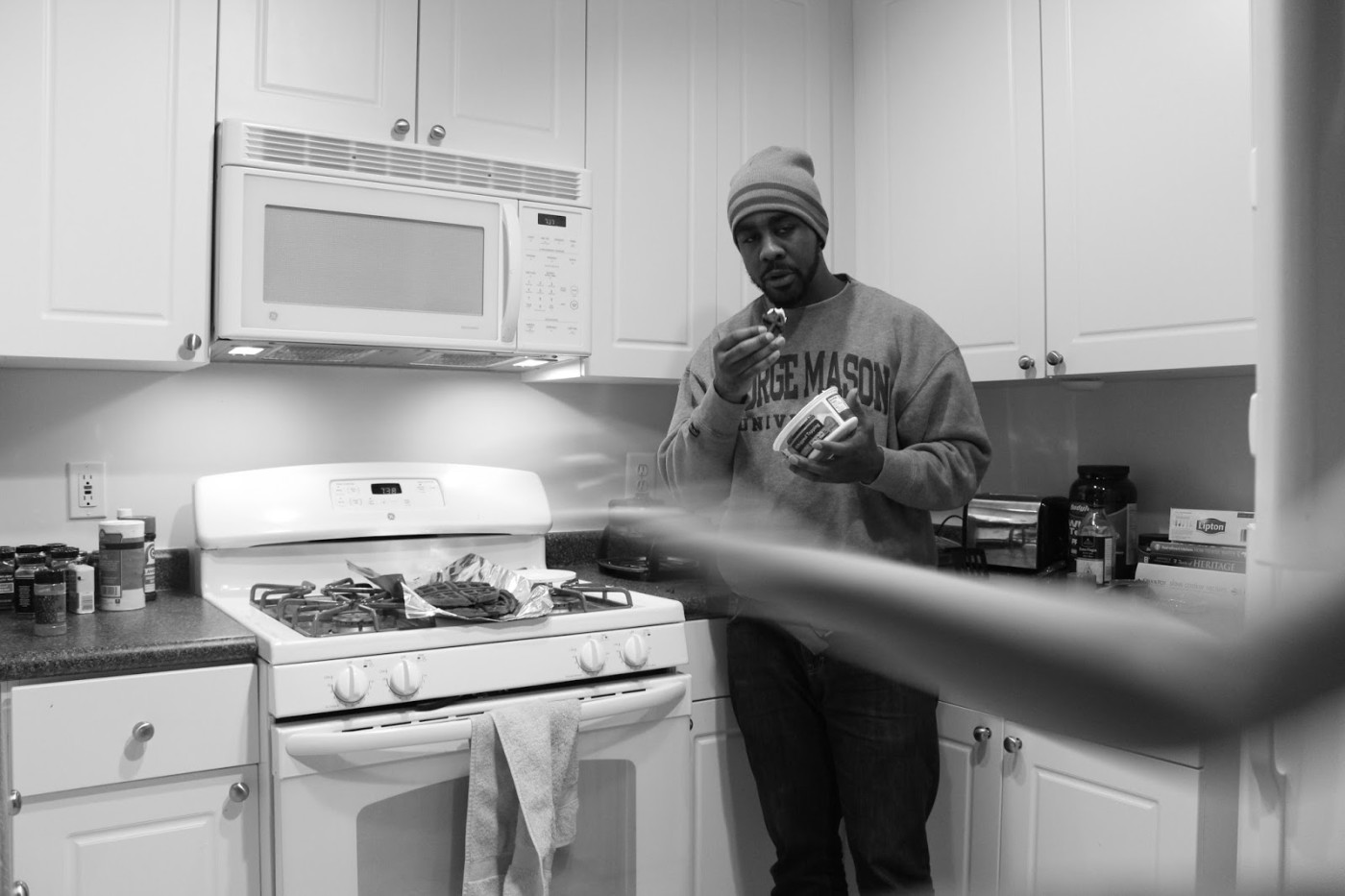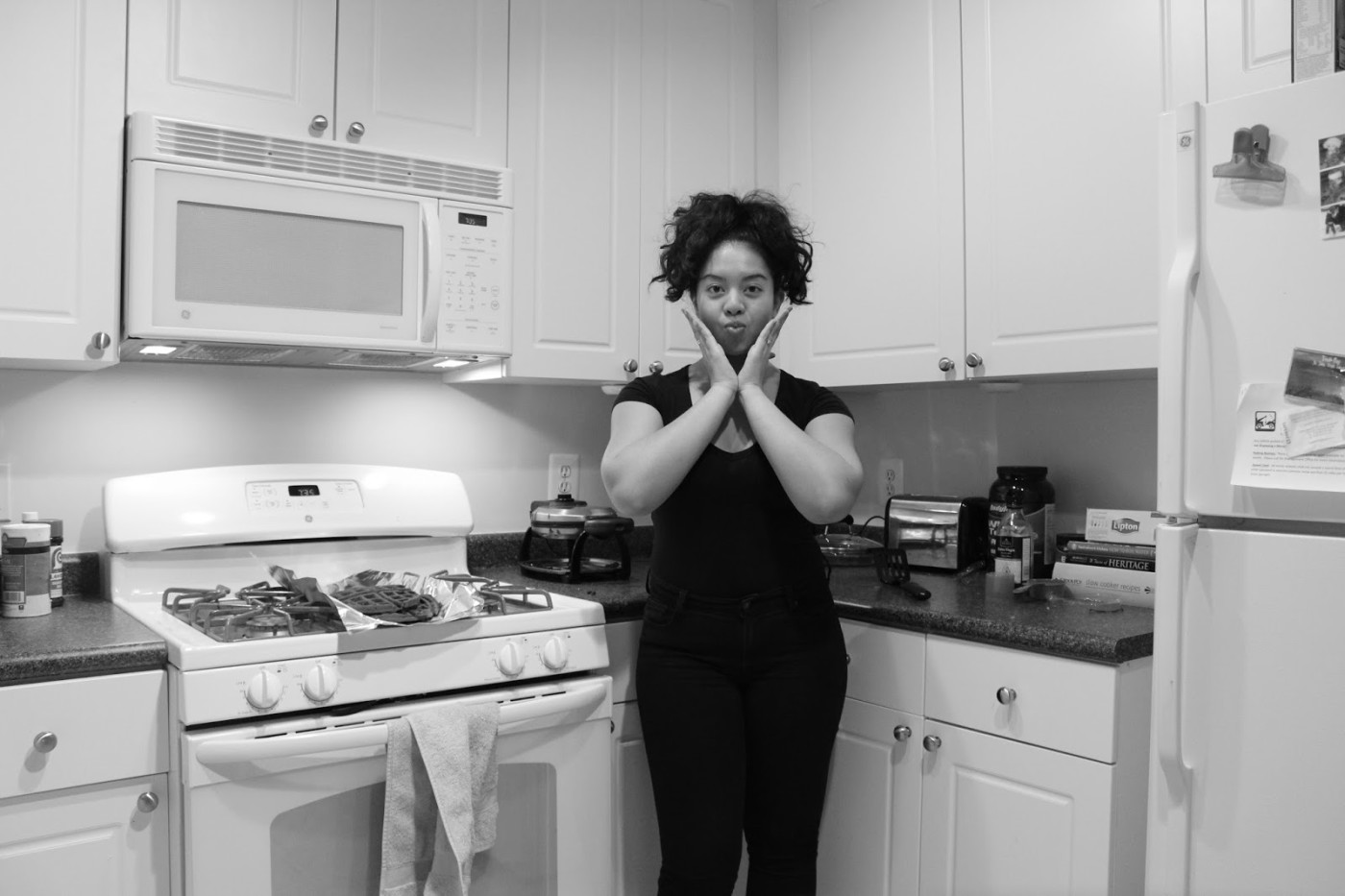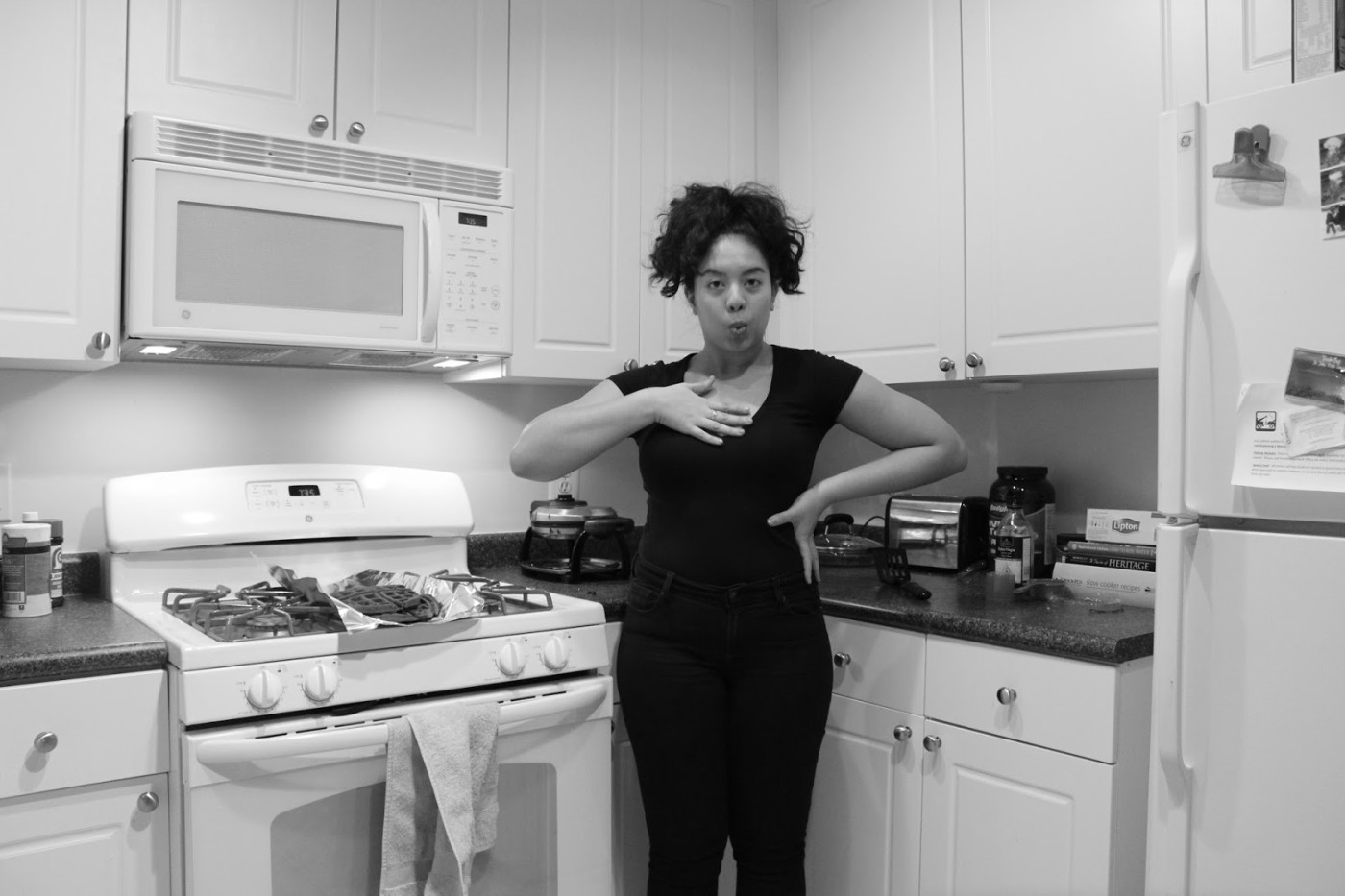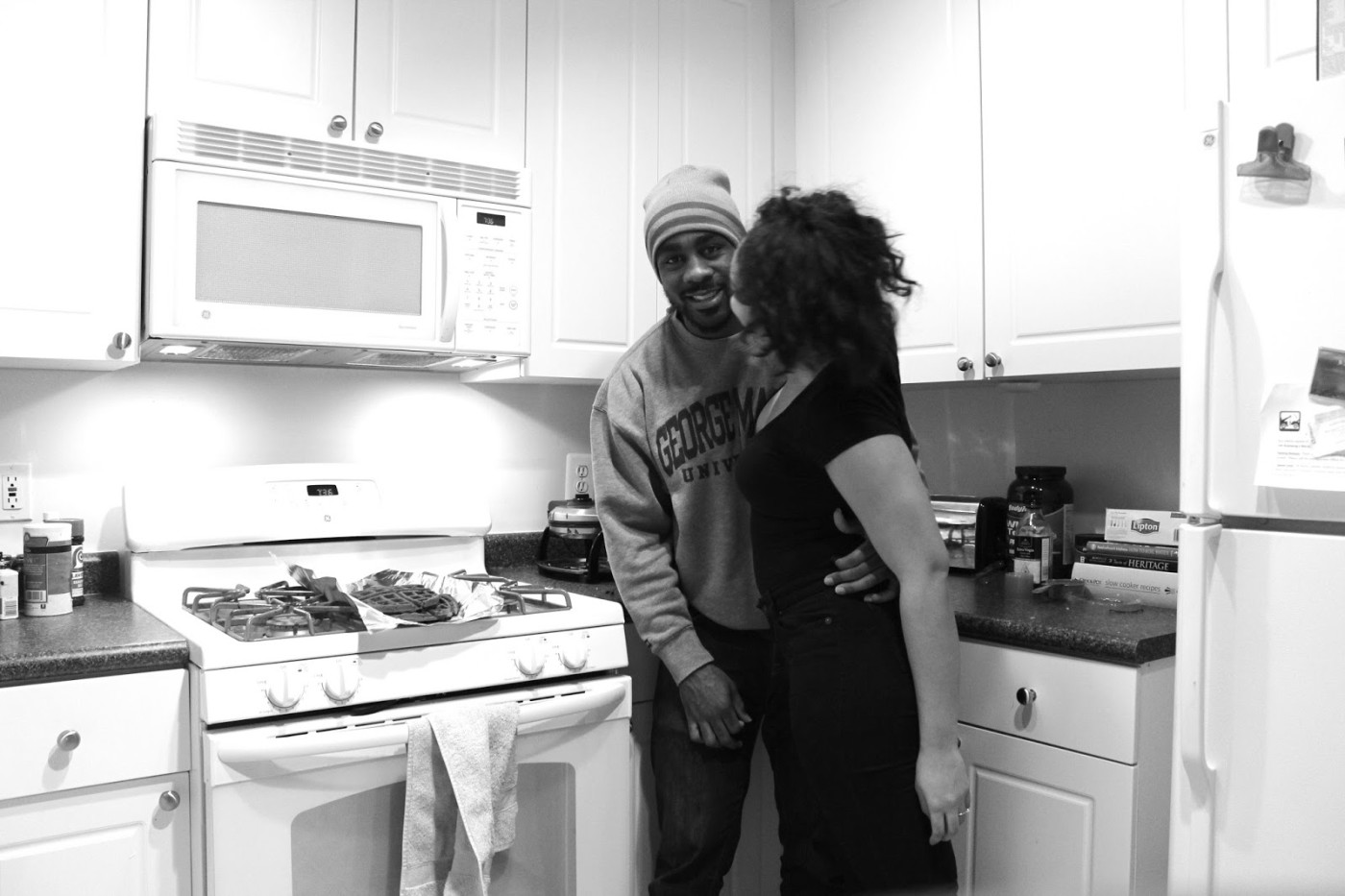 And then when the batter is cooked: You plate the waffle and add some chocolate morsels and ice cream to top it off.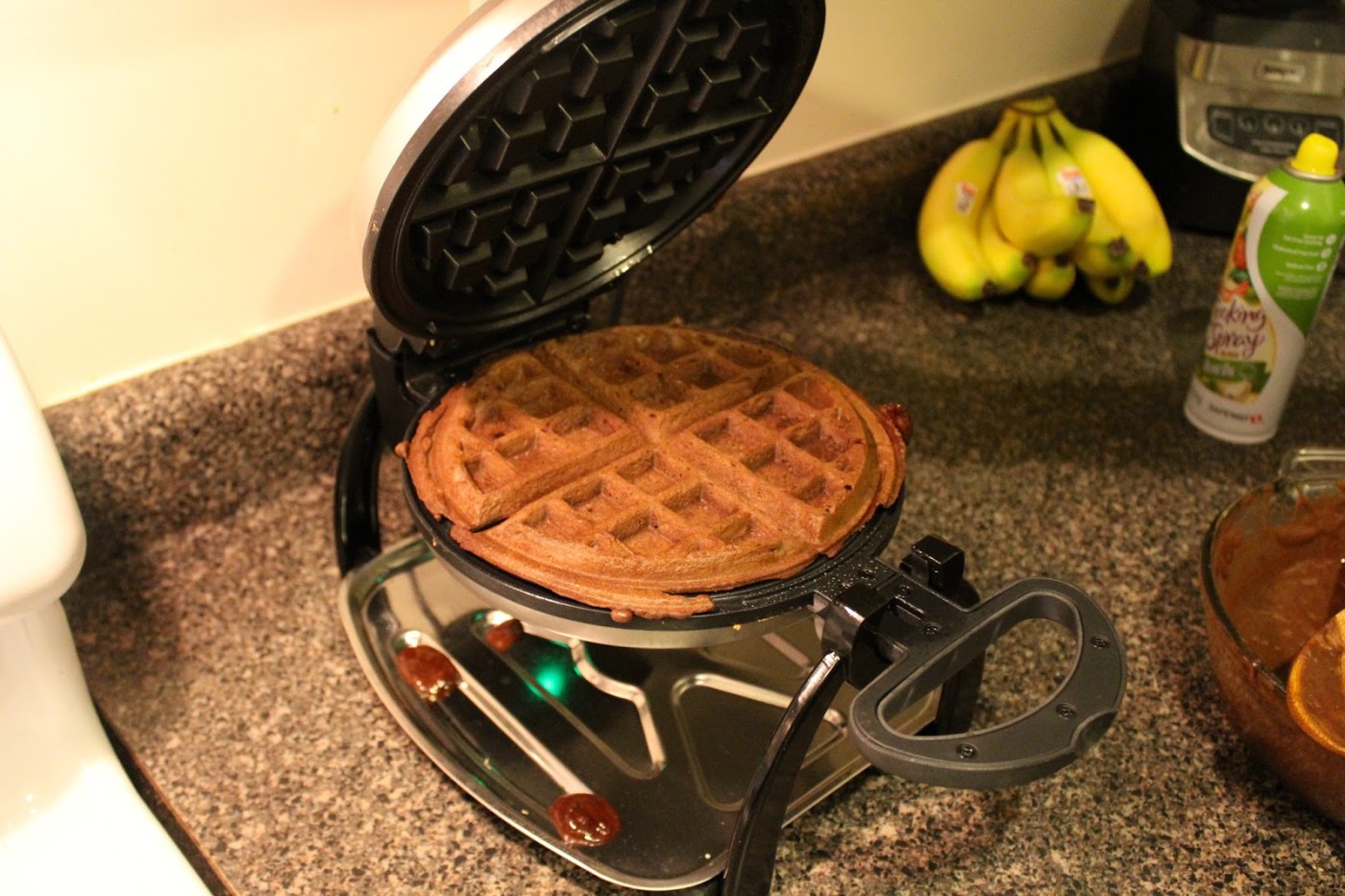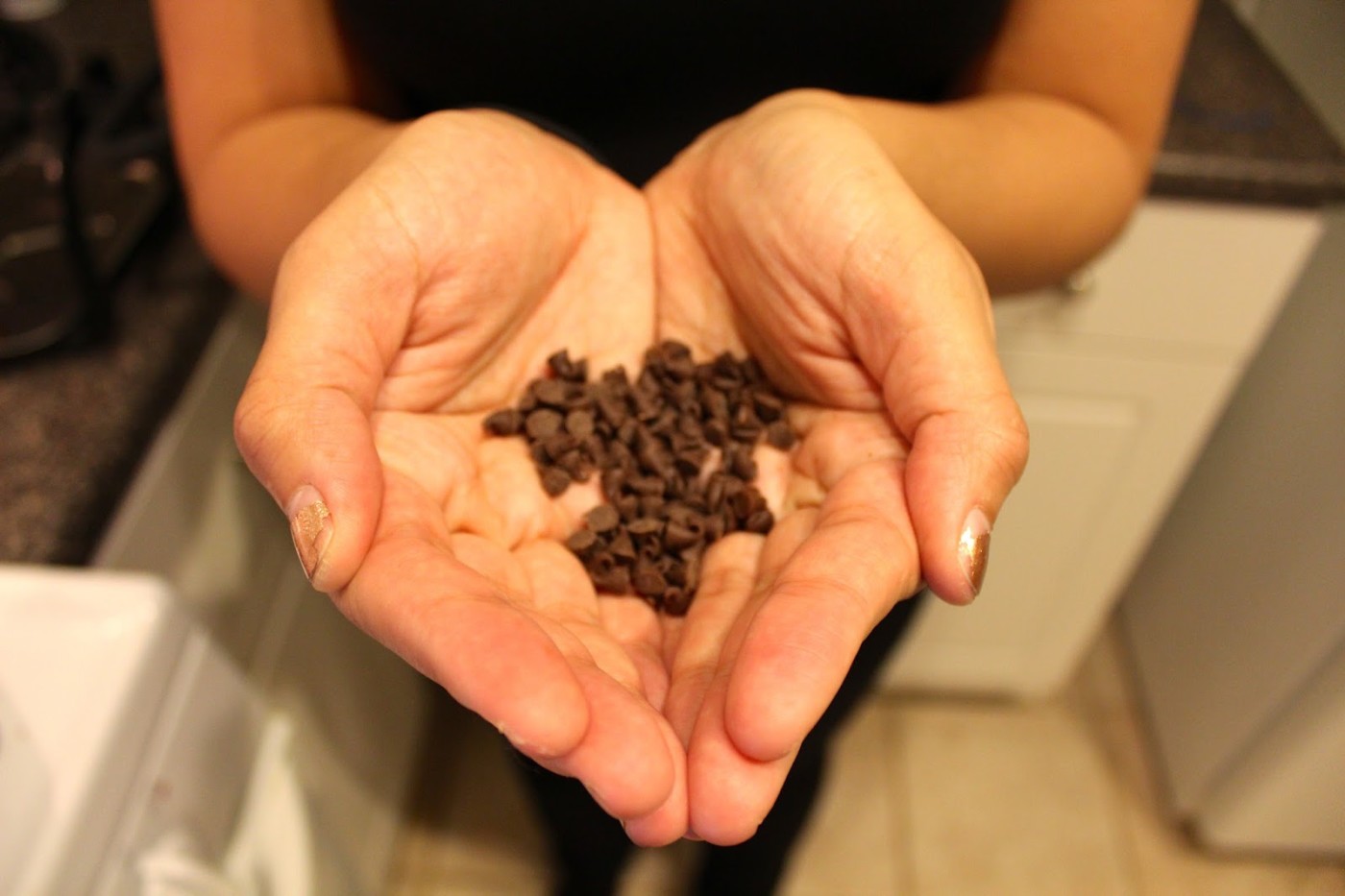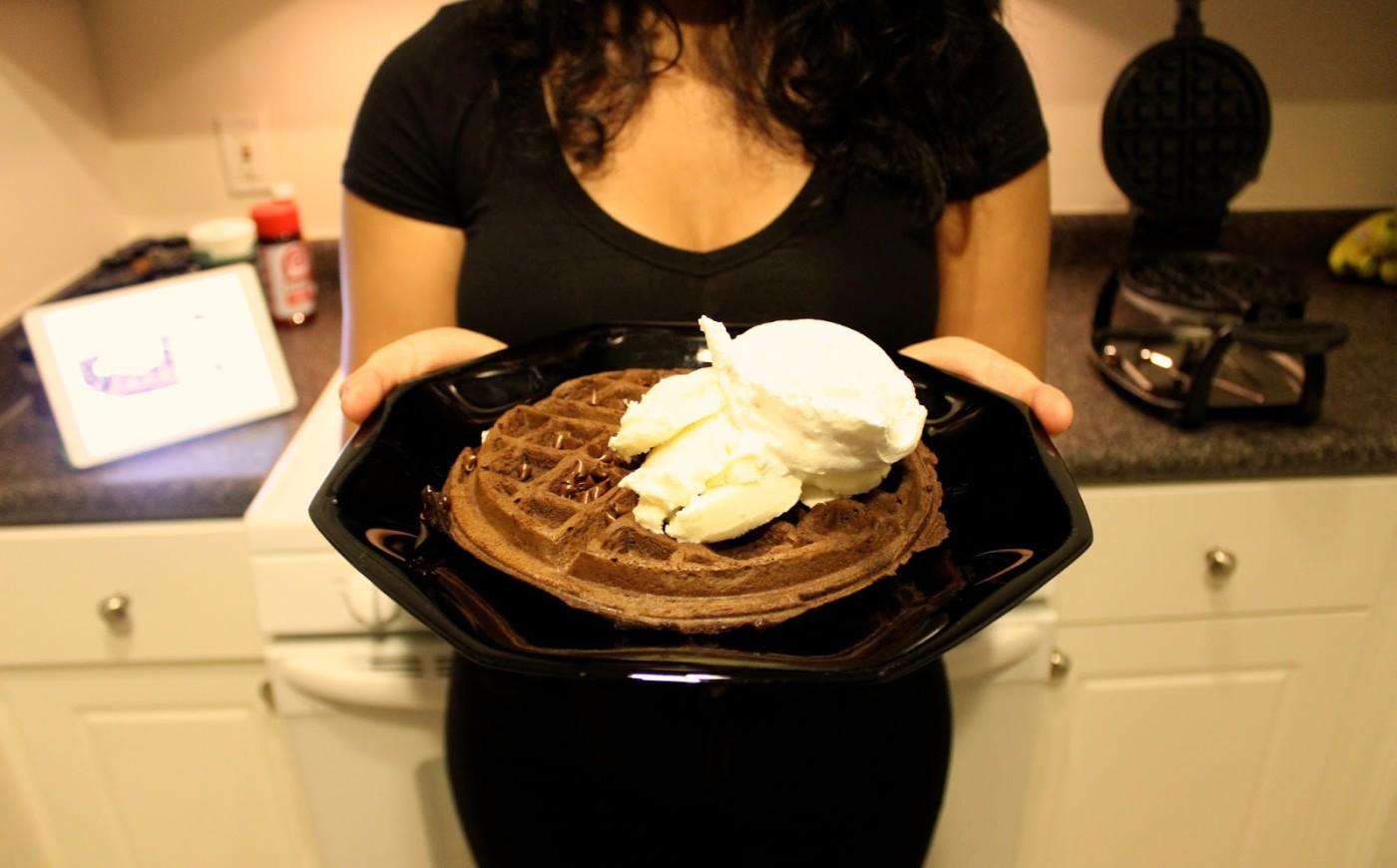 And viola! Just like that we made our own version of Arties' chocolate waffles and it tasted soooo good! Next time, I want to try making the waffles with brownie mix instead. Simply because I prefer brownies over cake (always). Ohhhh the possibilities… Either way, it was the perfect way to close out our Sunday!
P.S. Charles and I have been cooking the same meals almost every other day and it's getting pretty boring. We are totally open to try new recipes so if you have any good ones that are quick and easy to make, send them over! I already have plans to give to give Amy Lee's
baked sausage rigatoni
a try soon :)
Will be sending you an email with more information later on today girl!
Happy Happy Monday Everyone!





Facebook | Twitter | Bloglovin | Instagram
Linking Up With:
Monday Morning Gossip, Miscellany Monday, Funday Monday, Totally Posted
0