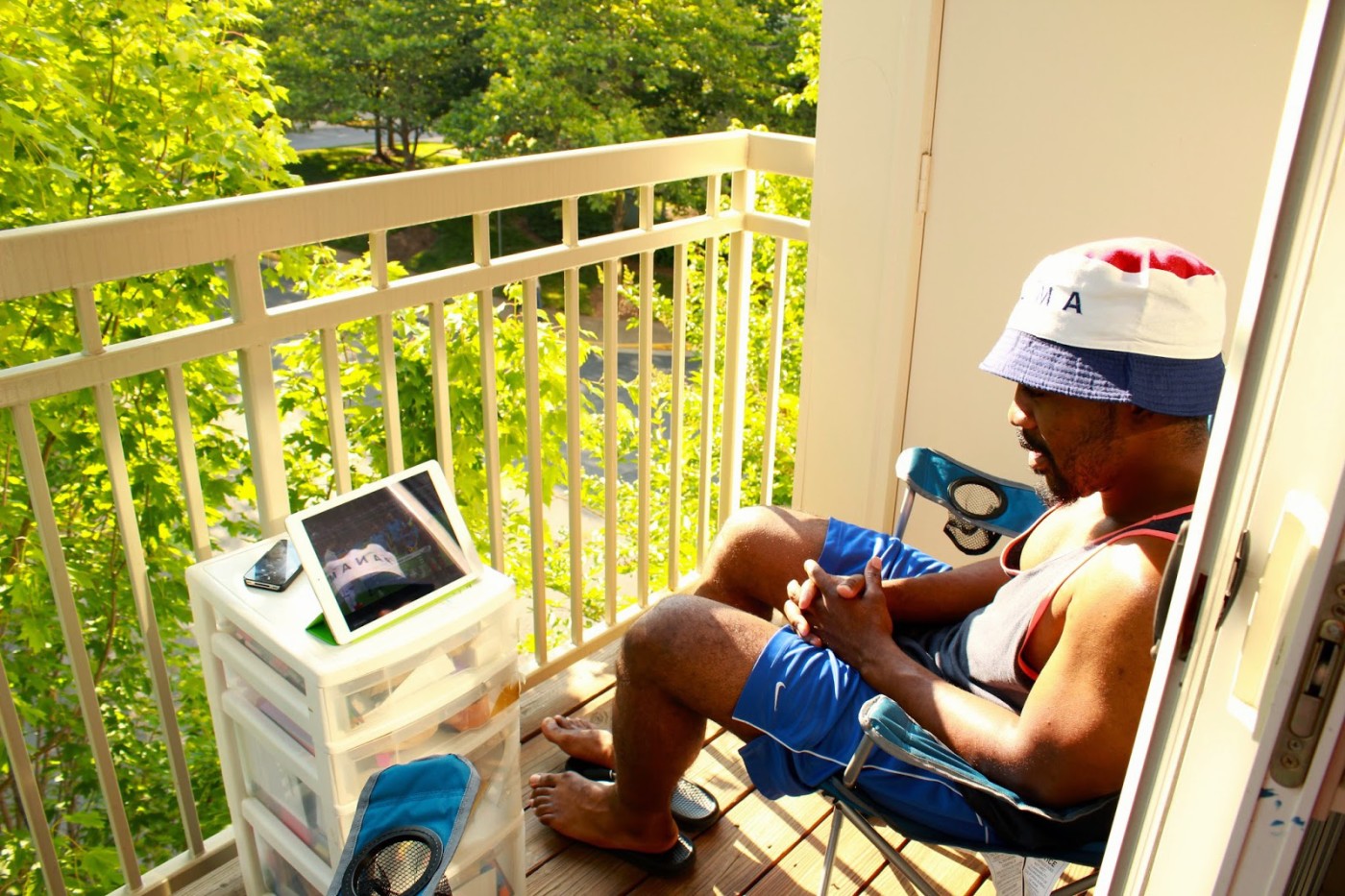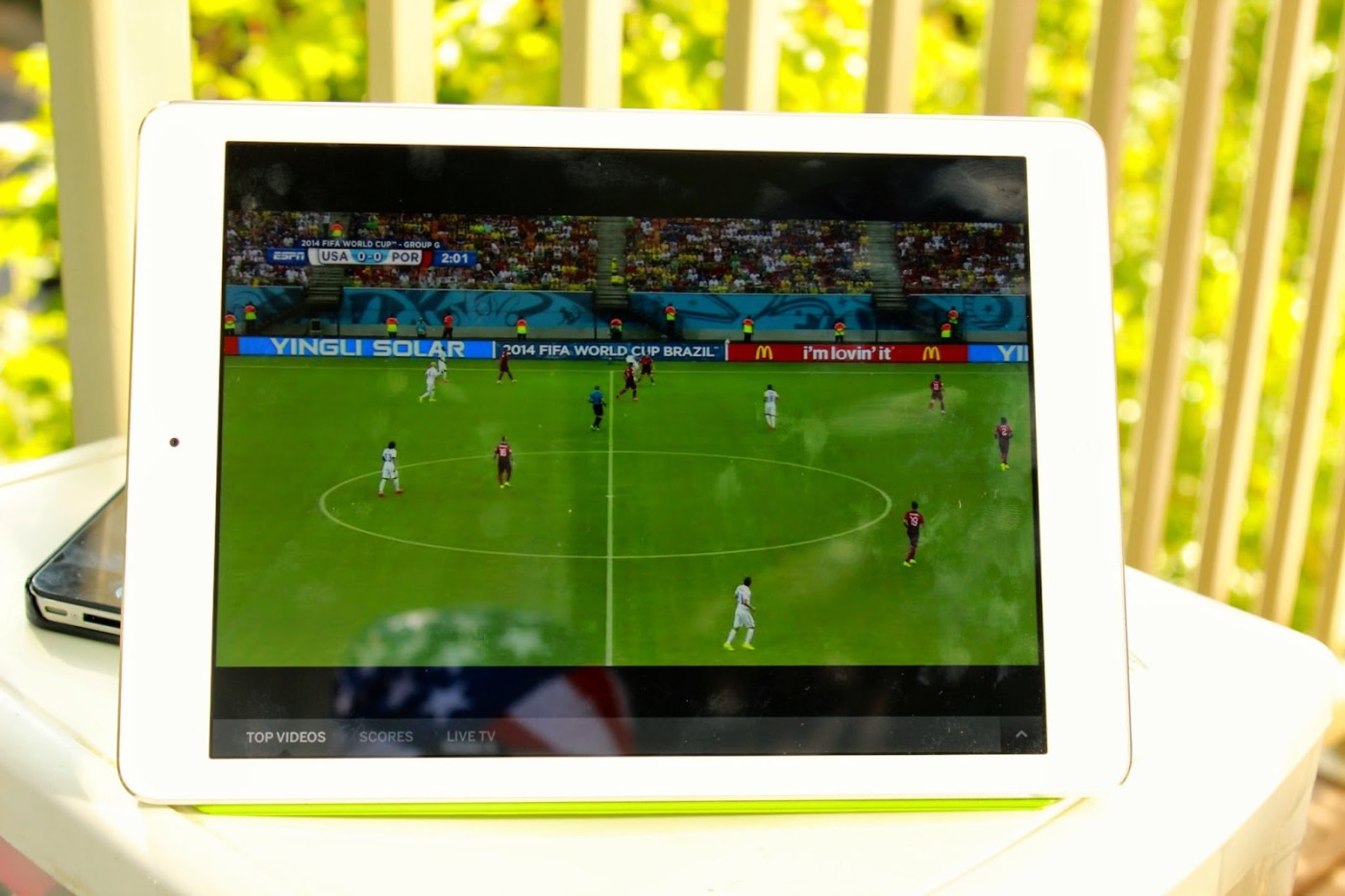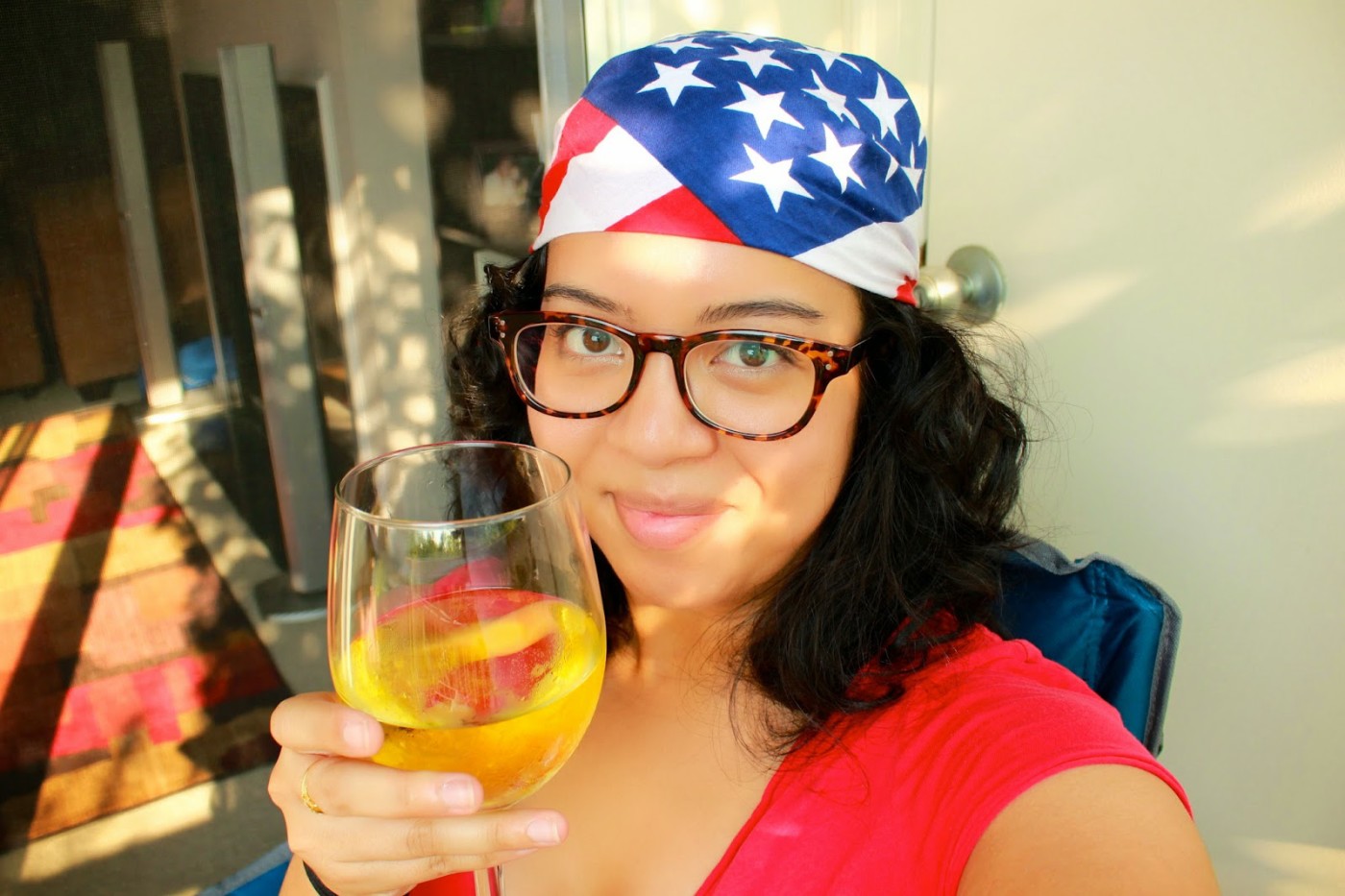 This past Sunday, we got up early to catch a matinee screening of
Think Like A Man Too
(so damn funny! Michael Ealy's face = swooooon!) followed by brunch at the Bayou Bakery in Arlington (more on that on Friday). On any other day like this, we would've normally followed up brunch in search of a bar to perch at for drinks during a World Cup game. But since we're laying low to save for our Euro trip, Charles and I, instead, came straight back home for our own little USA vs. Portugal viewing house party. We recently purchased lawn chairs and were excited to finally make use of our dainty lil balcony. Insert wine, beautiful afternoon weather, a high tension filled game and we were set for the evening! Did you watch the game? Isn't Ronaldo hot? His lightning bolt shape up gives him a sexy "Mediterranean Harry Potter" kind of vibe, don't ya think?
Anyways… Go 'Merica! My office is having an "informal lunchtime viewing" of the US game against Germany tomorrow (or today – depending on when you're reading this)! Should be fun haha. Annnd don't forget, round 4 of the
#ResidentTourist Link Up
goes down this Friday, June 28th at 9am EST!

Facebook | Twitter | Bloglovin | Instagram | Pinterest
Linking Up With:
0