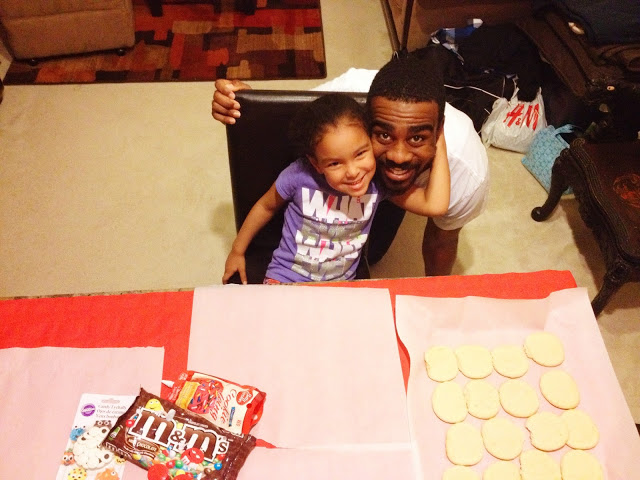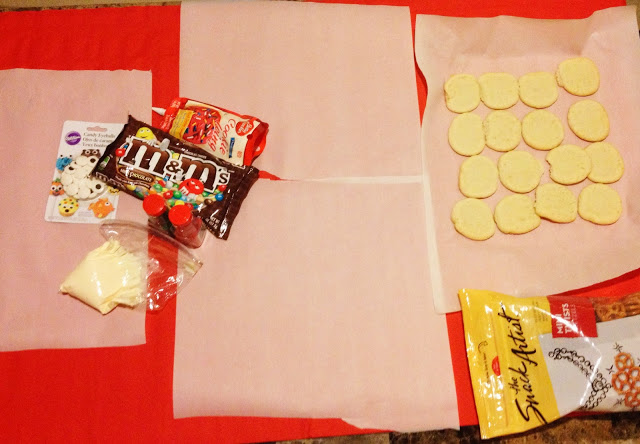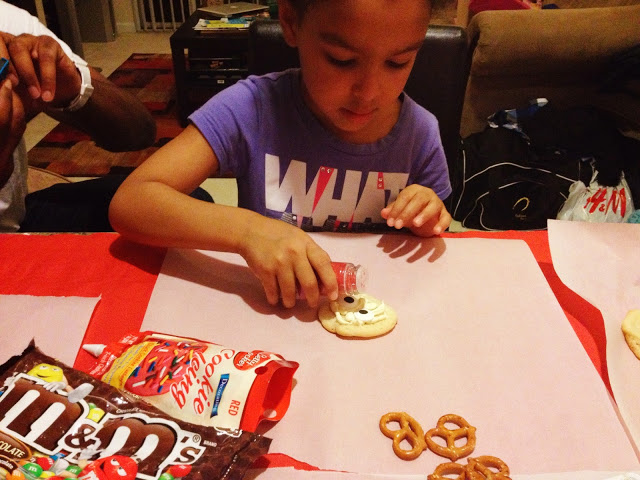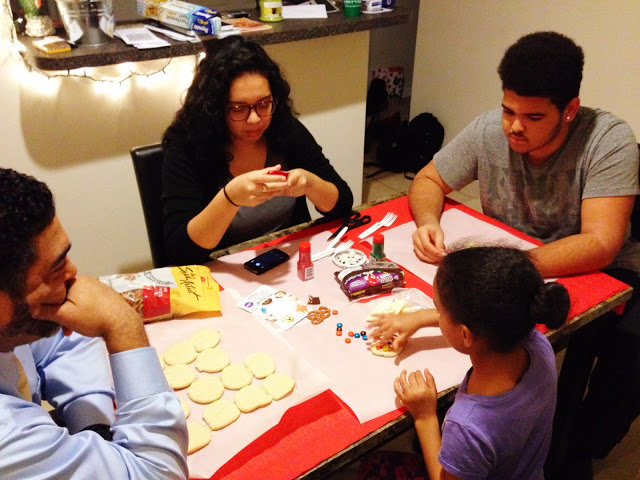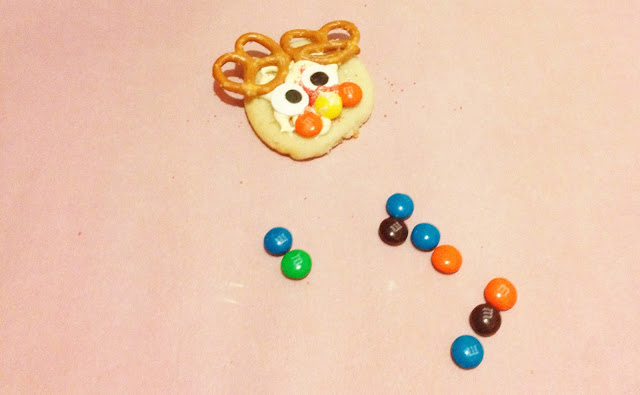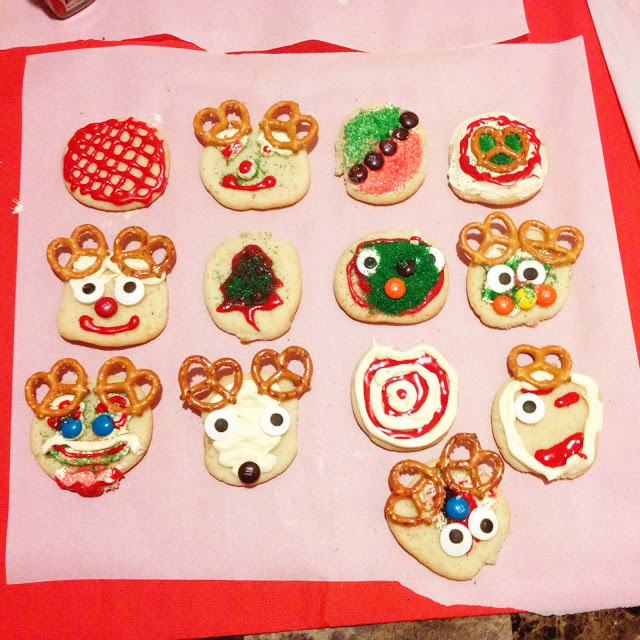 It's been 75 degrees down here in Northern VA for the past two days… Annnd raining. This weather is no where near conducive to the holiday spirit but sometimes you just gotta go with it. My dad, brother and sister came over to our place yesterday evening to hang out. Right before they came, Charles and I went to the grocery store and picked up some holiday cookie decorating goods! We don't have a t.v. so we like to find ways to be more interactive with people when they come over to hang, even our family. My sister really enjoyed being a part of the cookie making process and even my brother (who's 17 and "too cool" for certain things) got up and decorated cookies with us. I may be a little biased but I think we made some pretty darn good looking cookies!
Today: We're making a few last minute Christmas shopping runs. Tomorrow: We're volunteering at the Capital Area Food Bank and hanging with my asian side of the family. Christmas: Will be spent with Charles's family. Thursday: Will be spent sleeping in. Friday: Charles and I are headed up to NYC for the weekend!
Yup, we have a pretty jam packed week/ weekend ahead of us… And I can't wait! I won't be around much on the blog this week so make sure to follow along on Instagram to keep up with our holiday shenanigans in real time! I hope everyone has an awesome holiday week!

Facebook | Twitter | Bloglovin | Instagram
Linking Up With:
Weekend Shenanigans, Monday Morning Gossip, Miscellany Monday, Funday Monday
0