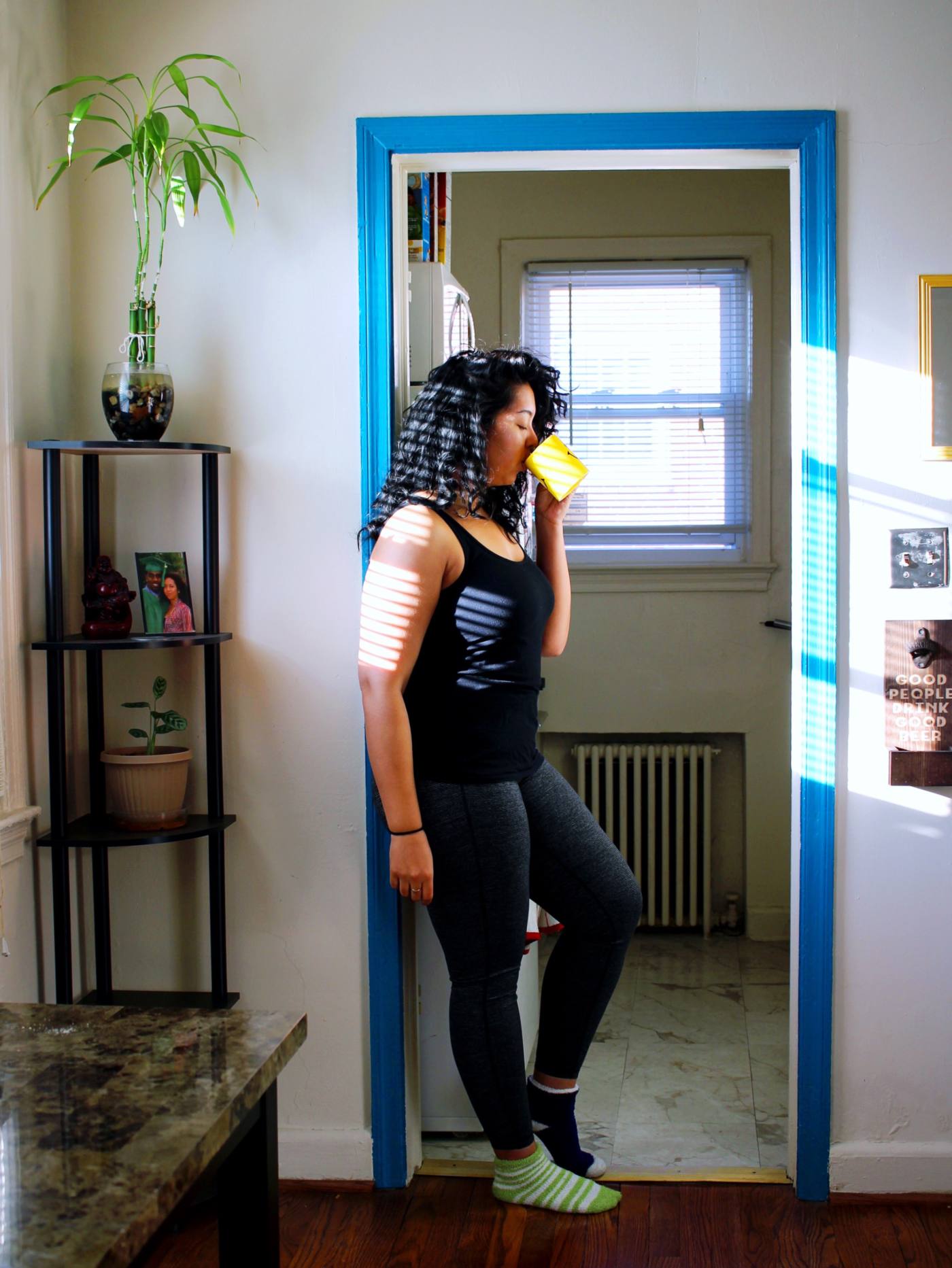 Since moving into our 600 sq. ft. apartment, my small kitchen has provided a steady source of ongoing frustration.
Despite the tiny space, I learned very quickly that it's just as easy to lose something as it is to find something.
Sometimes I'll be searching for a specific item, with gathering frustration the longer I can't find it, only to realize that the item was right in front of me the whole time.
Don't get me started on the fact that in order to do anything cooking related, I have to literally step out of the kitchen to open the fridge door and then close it in order to get back to the stove area. There's no other way in or out.
That fridge door is the "bridge troll" of my kitchen.
Funnily enough, I've realized as I reflect back on my 20's that life is (kind of) like my small kitchen…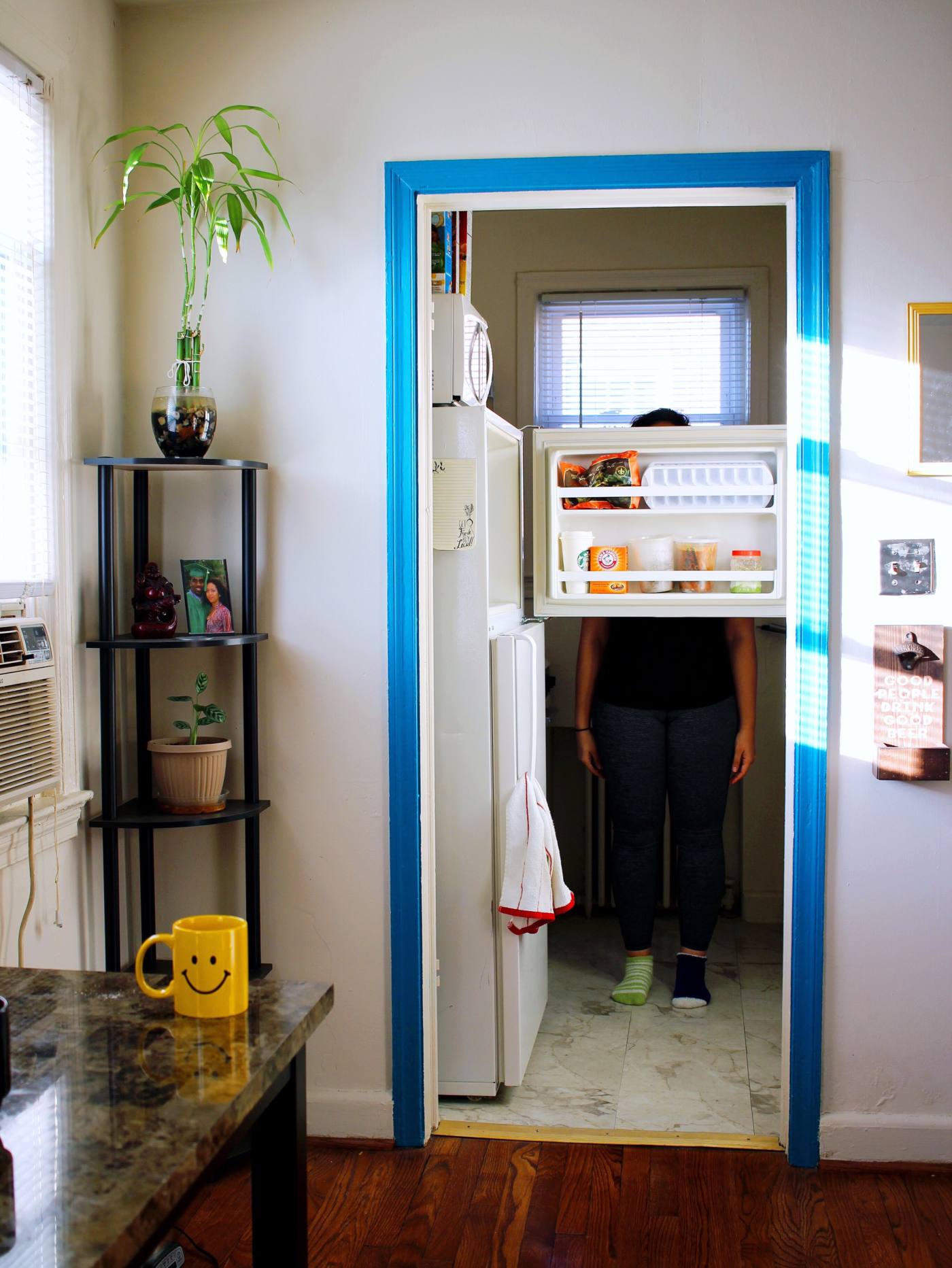 I feel like it was just yesterday that I was 18… A recent graduate from high school who dreamed about her ideal future without actually having experienced the real world.
When I was 18, I envisioned myself working as a professional dancer and being married with kids by the time I was 25.
When I graduated with my Bachelor's degree at 22, I realized that 25 was only 3 years away and that I was no way ready to be married, let alone have kids.
Post graduate life saw me living in the basement of my dad's house… Working at as a dance teacher at 3 different dance studios, choreographing a few small-scale musicals, and auditioning for dance gigs in D.C. & NYC.
I was barely making ends meet.
Eventually, I had to put my pride aside, start applying for "real" jobs and found myself working at an apartment complex as a leasing consultant during the day and dancing the frustrations of life out by night.
A year later, I tore my ACL dancing and 2 weeks later, landed a job in NYC to work at a dance conservatory in an arts administrative capacity.
The next 2 years living in NYC were probably the most defining years of my life. The lows were just as intoxicating as the highs and I soon came to realize that NYC represented a bridge I wanted to cross, not a home I wanted to settle in.
When I was 26, I got accepted into grad school to pursue a Master's in Arts Management and found myself leaving the Big Apple for Northern Virginia.
During that transition, I moved in with my long distance boyfriend of 6 years, Charles, and a day after we settled into our new place, he proposed.
I was unemployed for a few months before eventually finding a job with benefits that included paying for my higher-ed tuition. Although I wasn't the biggest fan of my desk-job, the benefits heavily outweighed the negatives.
In more recent years, 27 to 29, I found myself juggling a full-time job by day, grad school by night and everything that life threw me in between. This included:
– Charles and I eloping.
– Making travel happen, whether domestically or internationally.
– Maintaining a social life/connection with my family, friends, Charles and myself.
– Exploring my interest in photography.
– Attempting to be a blogger shot caller.
– Moving into a new apartment and approaching life from a more minimal, conscious perspective.
– Finding ways to appreciate the little happenings in life while in pursuit of the major happenings I want in life.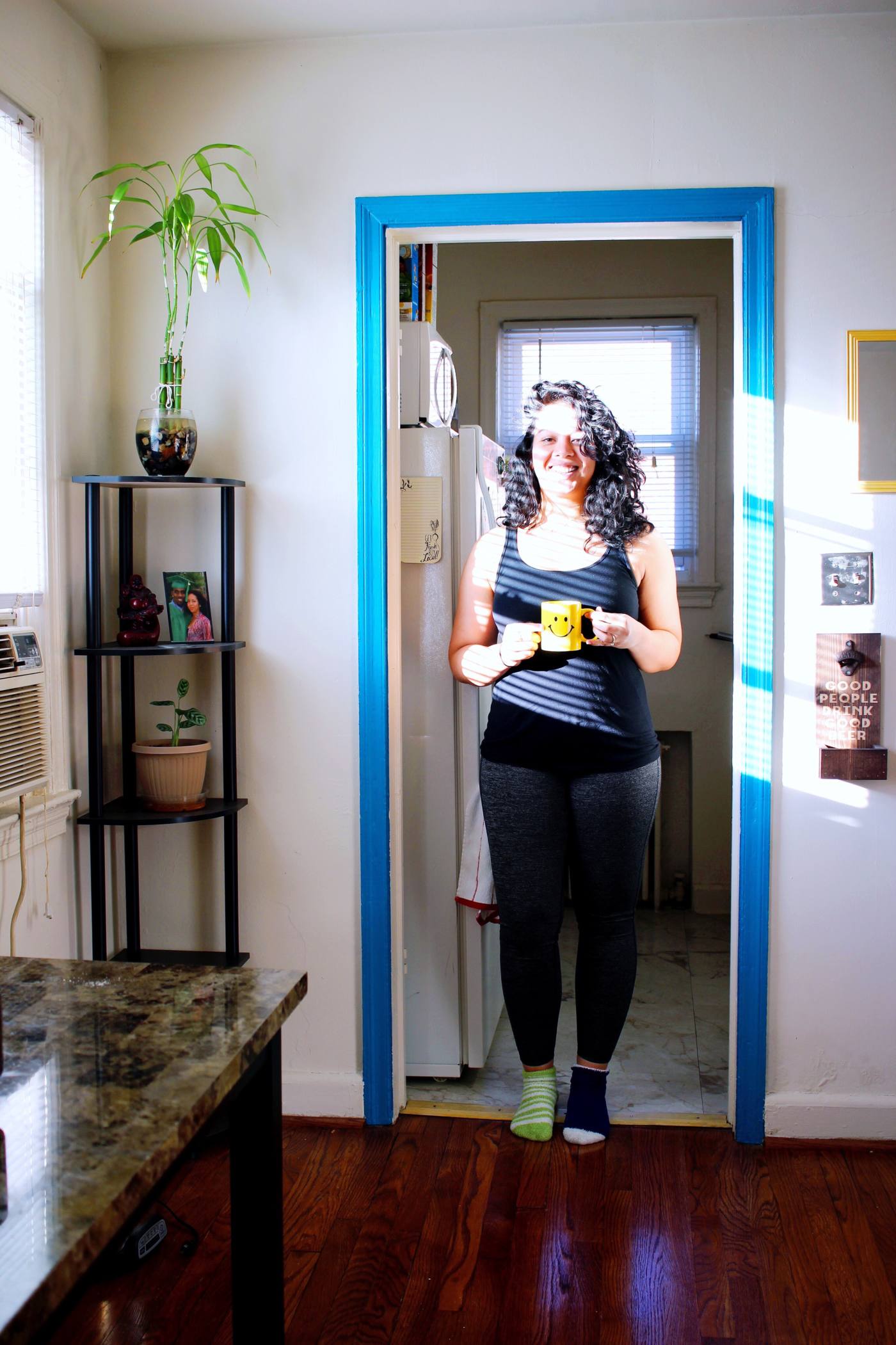 You're probably thinking, "That's all fine and dandy, Setarra. But how does this reflection on your 20's connect with the life is like your small kitchen theory?
Well…
I feel like my small kitchen? That's my life. And it's only as small or as big as I allow it to be in my head.
Those items I'm constantly looking for in the kitchen that I think I've lost only to realize the item was right in front of me?
Those items were/are the answers to life that I have a tendency to frantically search for and it's only when I take a moment to sit with myself and calm my mind that I'm able to see that the answer was right in front of me the whole time.
I have a habit of searching for things in our kitchen (and life) based on where I think they should be… And most times they are right where I thought they were. I just wasn't able to see it at the time because either 1) I didn't trust my instincts or 2) because my mind was not open to what I was seeing vs. what I thought I should be seeing.
And just like that damn fridge door is a nuisance because it controls how I can get in and out of my kitchen, I feel like that fridge door represents me… I am that fridge door. I control whether I move forward or backwards in life.
Heck… At the lowest moments of my 20's, I was the nasty bridge troll of my life. Not anyone else… Me, myself and I.
And it wasn't until I stepped out of the kitchen (or in this case, my perspective) that I was able to open and/or close a door in order to move forward in life.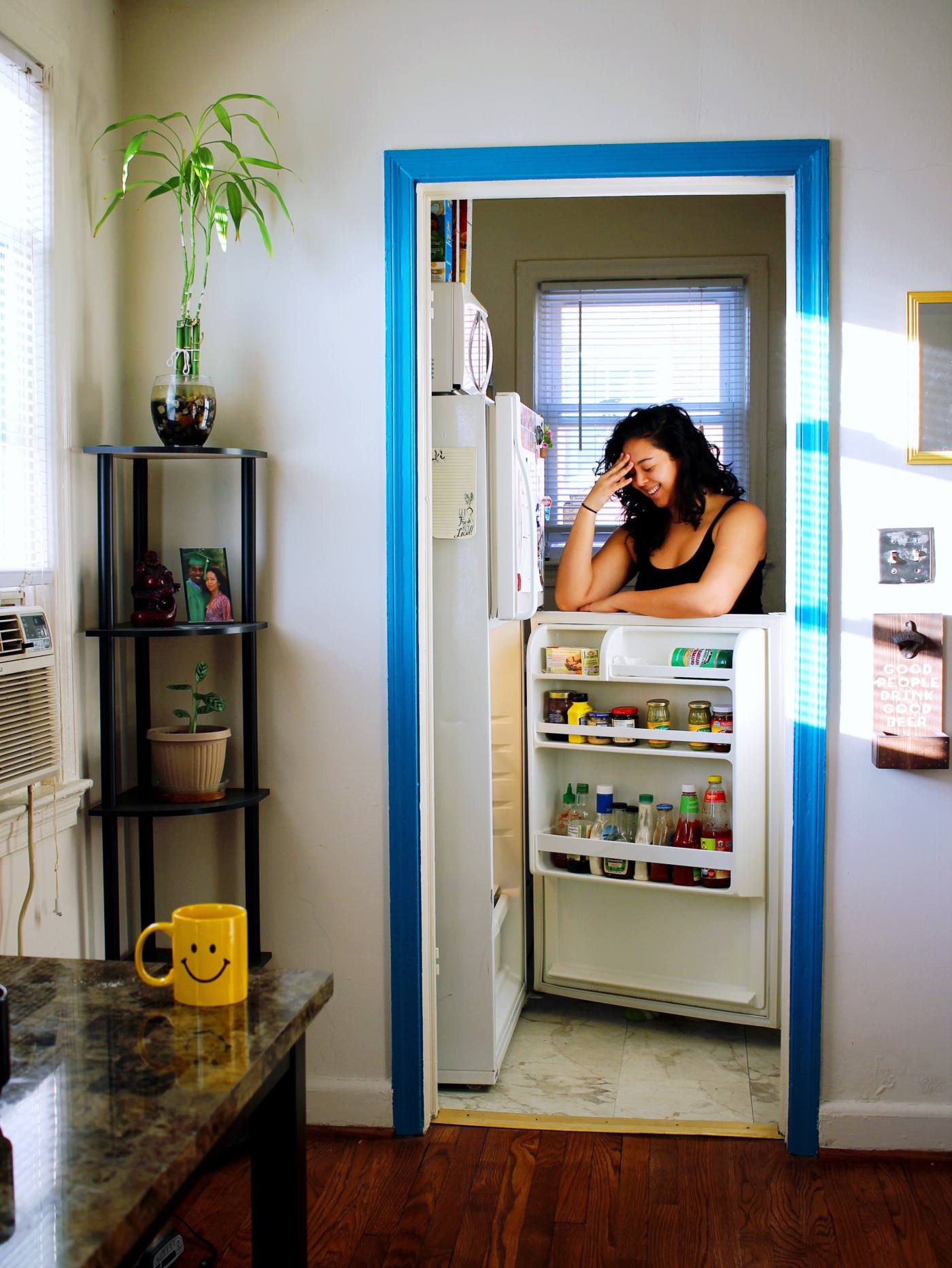 Alll this I share to simply say that as all over the place as my 20's were, I wouldn't change or take anything back.
I struggled. I cried myself to sleep many nights. I considered giving up. We considered breaking up. I realized the difference between being alone vs. being lonely. I was humbled. I lost myself. I found myself. Lost myself again and found myself again only to realize that I always had myself… I just had to accept myself.
Who I am today is not the person I envisioned myself becoming at the ripe age of 18. Heck, who and where I am today is not even close to what and where I thought I would be 2 years ago.
And that's ok. I am where I am.
And today, I am officially 30 and excited for what the next decade has to offer because it's highly likely that my 30's will be just as all over the place as my 20's.
The only difference being that I feel a little more prepared for my 30's because the greatest lesson I learned from my 20's is that "a plan is a plan is a plan… But that's not always where life lands" and I'm ready to roll with the punches.
—
Short story long, if there is anything I hope you take away from today's blog post, it's these 2 things:
1) Getting older is a blessing. To be alive and full of more wisdom than the year before is always a positive thing.
2) Opening and closing a door doesn't have to be a frustrating/draining process. It can be as simple as you want it to be if that's what you truly want. Don't be the fridge door/bridge troll of your life. Allow yourself to pass go.
With that said…
30 cheers to getting better with time like a bottle of fine wine. Peace and love.
xo, Setarra
0