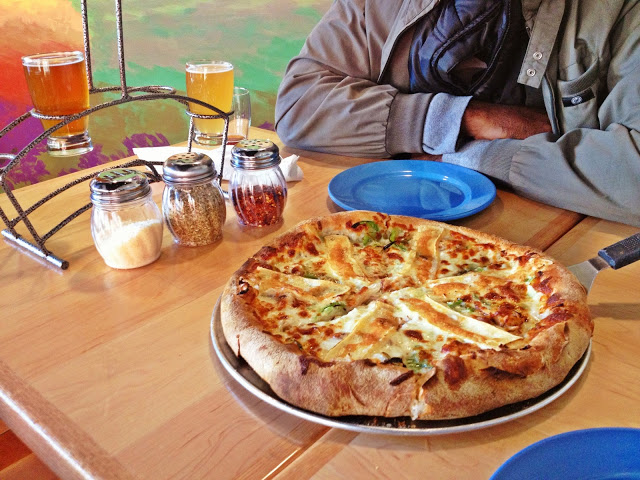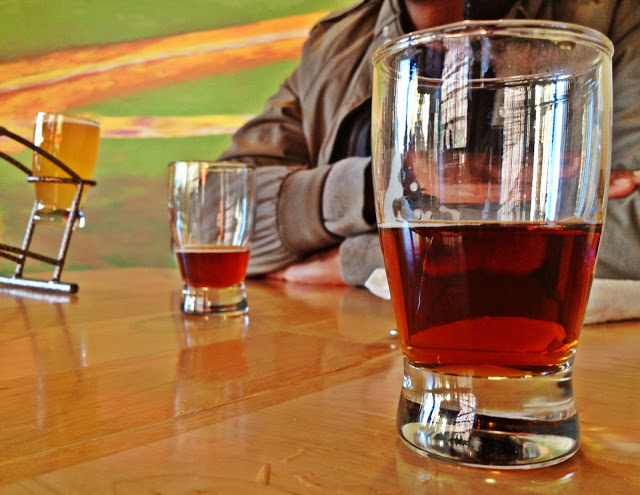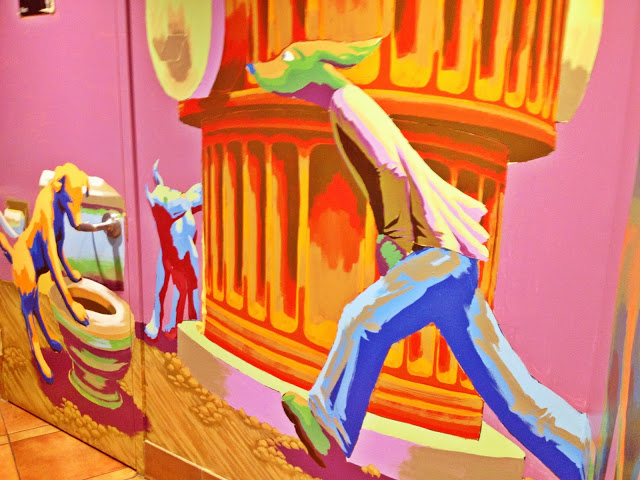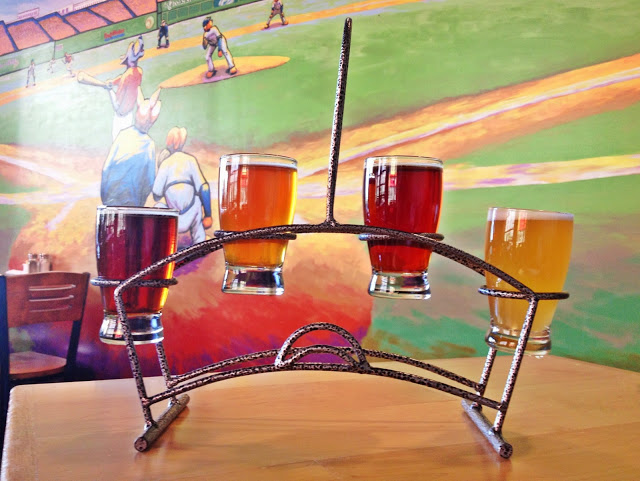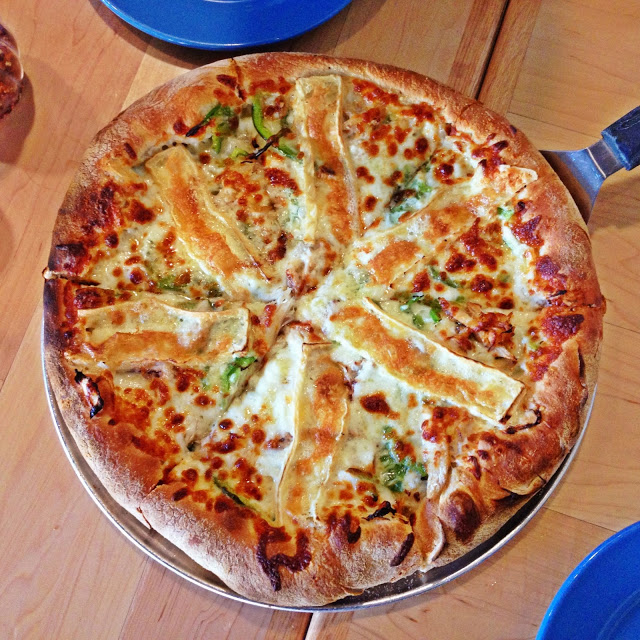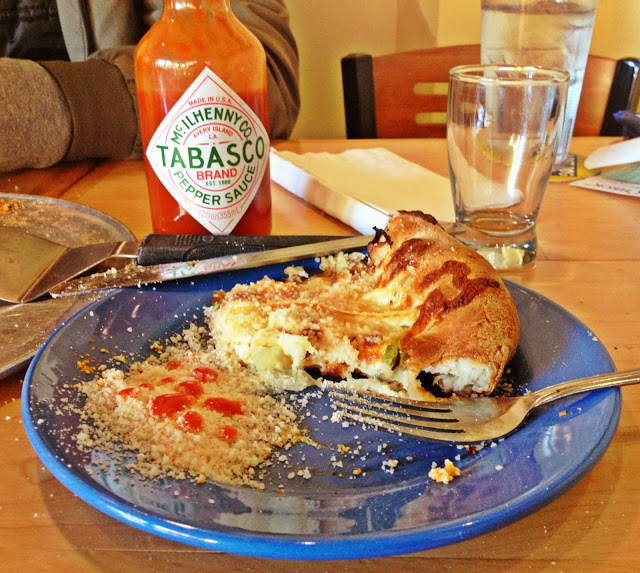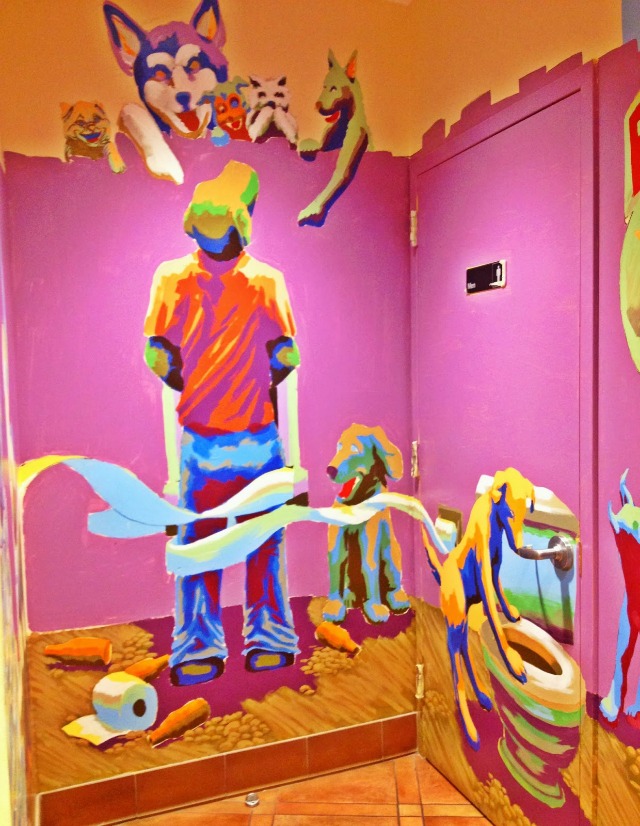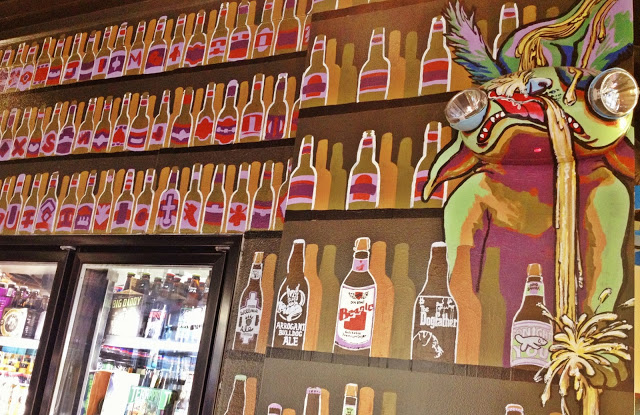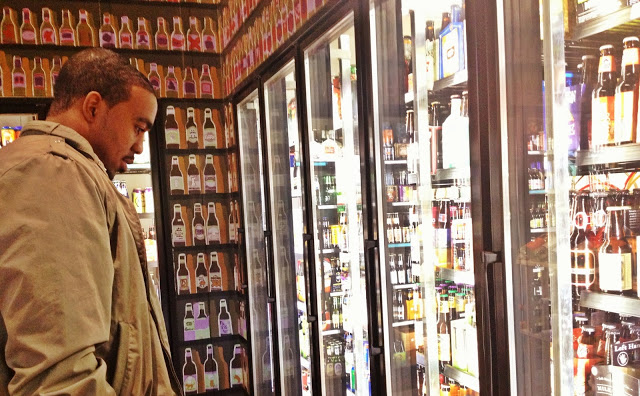 Oh Lost Dog Cafe … Where to begin??? I took an immediate liking for this cafe the minute I walked in the door due in part to the dog murals running all along the walls… As many of you know, I'm a
huge fan of graffiti
, whether it's legal or illegal.
Past the fridges of craft beer in the store section, we headed to the bar area where we ordered a beer sampler of seasonal favorites and a crab & brie pizza … Yes, you heard right… A Crab & Brie Pizza!!! The best part of the pizza was the fact that there were huge chucks of crab on the pizza, not little skimpy pieces. And if you're like me, adding hot sauce to my pizza only made it better haha. Needless to say, we crushed everything!!! #nomnomnom
Curious about the name of the cafe? Well … The owners of the cafe have been rescuing stray dogs and cats through
The Lost Dog & Cat Rescue Foundation
which they set up in 2001. Since then, their organization has saved over 18,000 dogs and cats in the Washington Metropolitan area, helping them connect with loving families and forever homes.
Great Food & Great Cause … That's the Lost Dog Cafe for ya :)
2729 Merrilee Drive
Fairfax, VA 22031

Facebook | Twitter | Bloglovin | Instagram
Linking Up With:
0