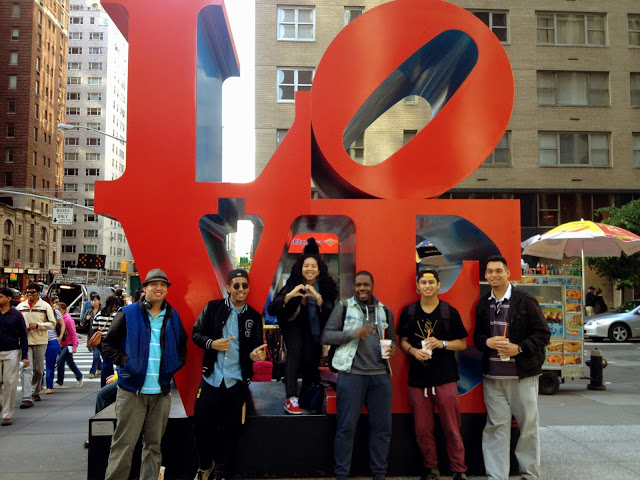 When spending a day in the city playing host to a group of strapping young men, the itinerary must
always
revolve around food. That is how you keep them from turning into grumpy
old men… And when looking for something quick and yummy to eat
without the hefty price, you can never go wrong with the infamous street
vendor,
The Halal Guys
, on 53rd St & 6th Ave. For $6, you get a
container of rice, lettuce, pita bread, and your choice of chicken or
gyro meat. The only catch is that you have make sure you go to the
REAL
Halal Guys street vendor. That is because on this corner, there are about 4-5 different vendors all saying that they are the
real
Halal Guys … But alas, there is only one!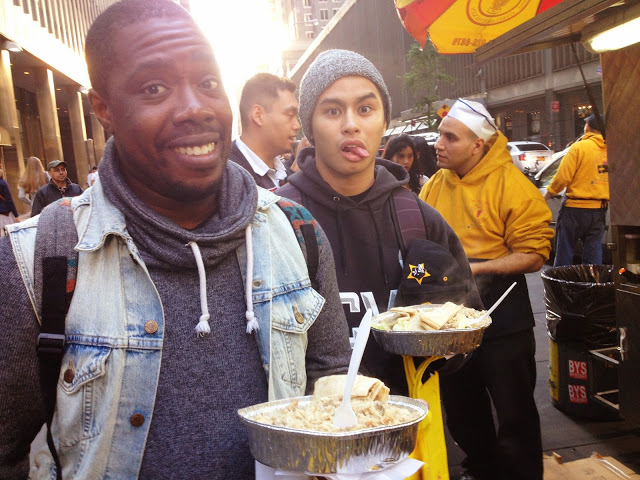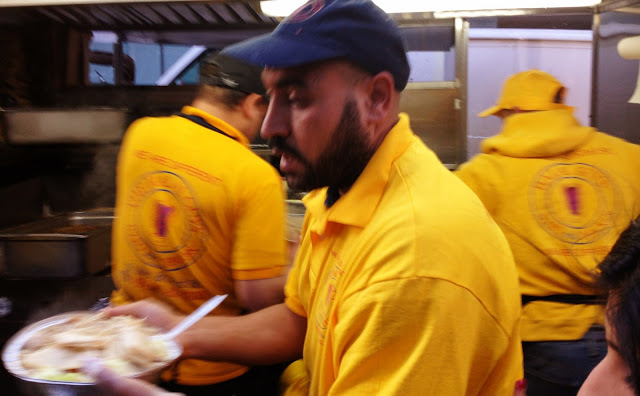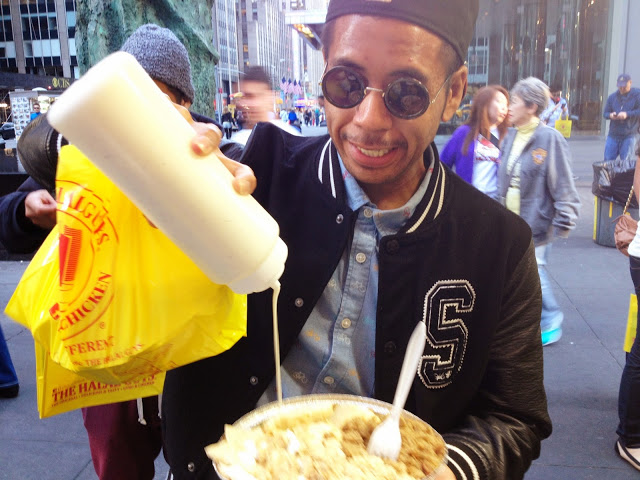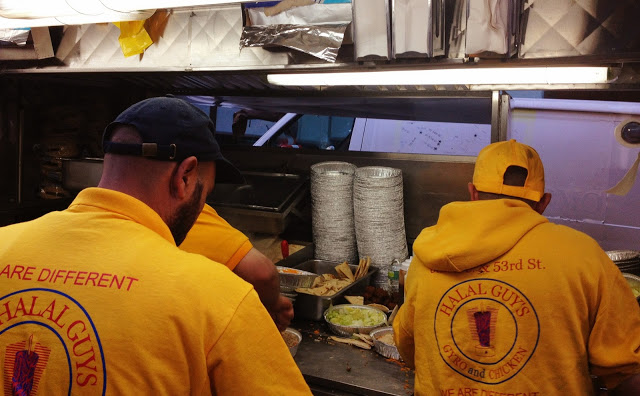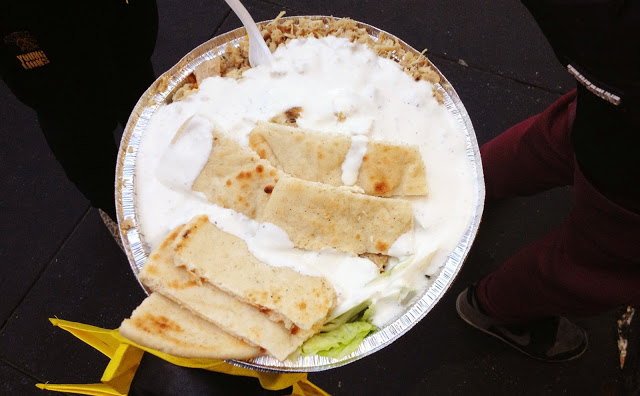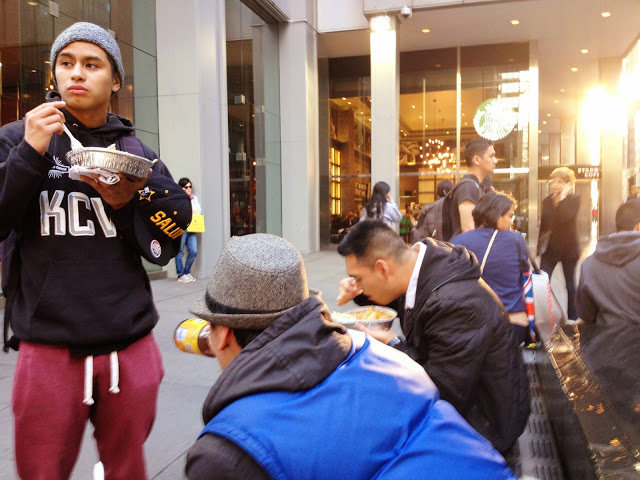 The real Halal Guys street vendor will have a yellow and red umbrella. The real Halal Guys street vendor will have a trademark (R) on it's business paraphernalia. Oh yea … And the real Halal Guys will probably have a line out the wazoo of people waiting to get their plate! You see … The food from The Halal Guys is that good. The boys and I came at the perfect time because the monstrosity of a line you see in the pic above didn't accumulate until after we arrived. I guess that's why there are 3 other Halal Guys imposters waiting around on the same corner … To serve food to the people who don't want to wait in line for the real thing? Either way, it's a street corner that is constantly bustling with the hustle of food.
P.S. If you ever stop by to get some halal food from The Halal Guys, make sure to get the white sauce! As you can see from my plate that was swimming in the sauce … It's like crack … Liquid crack in a bottle … Not that I actually know what liquid crack tastes like … But in my dreams … It would taste like this ;)
In Other News… Today's my Friday! And so what's on the agenda for this weekend? I'm going on a walking Chocolate Tour through Chelsea with one of my girlfriends who is visiting from out of town! Yup, the chocolate feign inside me is about to be in heaven!!! And probably soaking wet because it's supposed to rain this weekend … Anywho I leave you with my favorite chocolate song by the one and only never aging Kylie Minogue.
Make sure to follow along via Twitter or Instagram to stay up to date with the real time action :)
Have a Great Weekend Everyone!

Linking Up With:
Lovely, Just Because
0