I've been feeling a little nostalgic about dance lately … I really miss it. I'm soooo close to being healthy and strong enough to take class buuuut not yet … ew. Soooo I thought I'd share a little (and slightly random) synopsis about going through and recovering from knee surgery this past spring as a follow up my
first post
about moving up to New York last year :)
Once upon a time on March 30, 2012 … I had reconstructive arthroscopic surgery for my left ACL and Meniscus that I had torn dancing the previous summer. Although I had injured my knee initially in August of 2011, I had to save up my sick leave after moving to New York and starting a new job last September so it was a long waiting period …
Between August '11 to March '12, I can honestly say that life was an emotional and physical roller coaster. Coming from dancing practically everyday, it was hard feeling like I was trapped in my body and watching my body get soft from inactivity. I wondered if I would ever be able to dance like I used to and had some major bouts of insecurity. But it also taught me the lesson of delayed gratification and of listening to my body. As I look back and replay the moment when my knee popped and gave out on me while dancing, I know now that I wasn't warm enough to be dancing on stage full out. And with that realization, I will NEVER take a warm up for granted again.
Luckily with my new job's insurance, I was able to employ the services of Dr. Rose to perform my knee surgery.
Dr. Rose
is
THE
dance doctor in NYC. He specializes in sports and dance injuries and is the founding Director of the
Harkness Center for Dance Injuries
. I've never walked into a medical practice and seen so many dance posters on the wall with autographs from the company members saying "Thank You Dr. Rose!" Who would've thought that while waiting to be seen, I sat next to dancers who currently perform with Alvin Ailey American Dance Theatre and The New York City Ballet. It was really comforting to know my knee was in good hands. Thank the Lord and Buddha for insurance and thank you insurance for taking care of ALL costs of my surgery. #blessed
My Ma and Bro <3
Between moving up to New York last September, getting a new job, finding a new apartment, and having a life … Time Flew By! Before I knew it, my mom and my brother had arrived from Chicago to take care of me a week and the next day, I was changing into my scrubs, prepping for surgery. I don't remember falling asleep when they put me under but apparently (according to my nurse) the first thing that came out of my mouth when I woke up post-surgery were: "Did I poop on myself?" and "Was I good girl?"
I spent that first week in recovery adjusting to a totally different lifestyle… The crip lifestyle. I had to relearn how to walk with crutches, practice getting in and out of the shower, figure out how to go grocery shopping with my bookbag strapped to my front side and how to get back and forth to the train station… It was tough … REALLY TOUGH. But every time I figured out how to do something was a triumph and helped me to keep my sanity. Having bunch of novels, DVD's and coloring books to occupy my time also helped keep my sanity when I got cabin fever from being home alllll the time…
Did I mention that my 25th birthday was the week after my surgery!?!?! Since I couldn't go out, I brought in the quarter century by having a sex-toy passion party at my place. Let me tell you … It was a very educative and eye-opening experience ;) A big shout out to my roommates for helping make the food and my mom for ordering decorations and the cake mold. Yea, my momma is cool like that :)
As time went by, I went from two crutches to one crutch.
Then from a cane to wearing a knee brace, which I wore up until this past September.
This past summer, I fell in love with maxi dresses and skirts because they hid my knee brace away from the public eye. Trust me, people are really good at staring …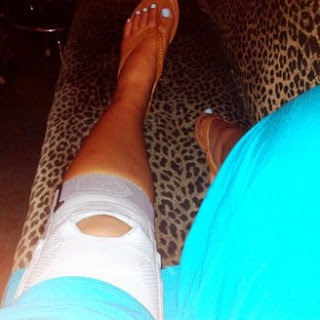 On top of doing physical therapy every week, I exercised as much as I could after work and slowly began to feel stronger. I learned to cherish the small victories like walking down the stairs without holding onto the railing.
Summer came and went … I was feeling good about my progress. And before I knew it, it was October 11th and I had a check up with Dr. Rose. Waiting for him to enter the patient room and inspect my knee was the longest 20 min. ever!!!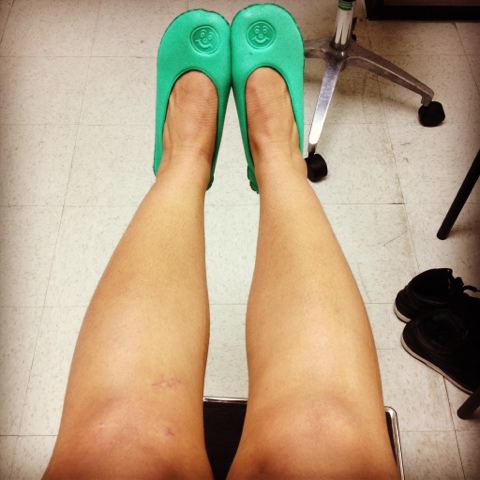 But the wait was worth it because after he had me get some x-rays and do some exercises … I got cleared to full activity!!! BOOM SHAKA LAKA!!!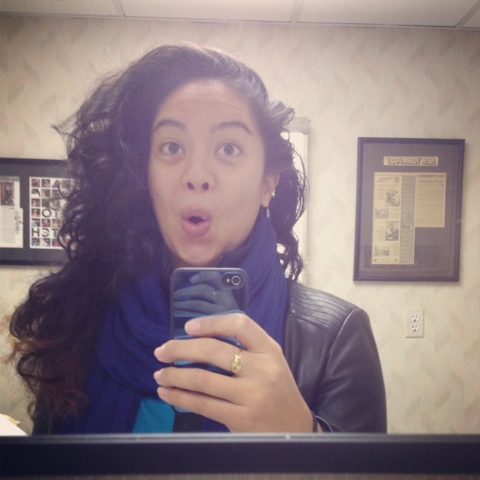 With Barbados booked, I've got plans to get back down to my pre-injury weight by December … A good 15 lbs. lighter. I'm tryna to rock a fashionable wedgie … Something called a brazilian bikini??? I'm not quite ready or strong enough to jump into a dance class right now but I've been slowly working my way through yoga phrases and building up my balance and core strength.
My Goal: To get back to dancing by March 2013. One year after having had surgery. I can't wait to walk into a dance class and rock out with my COCK SOCK out!!!
We Bout To TWERK for 2013!!!
xo, Setarra
0