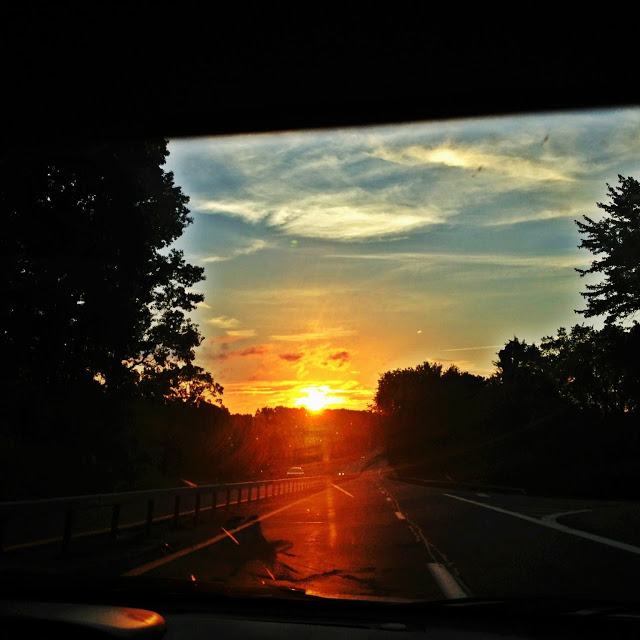 The sunset as we drove upstate …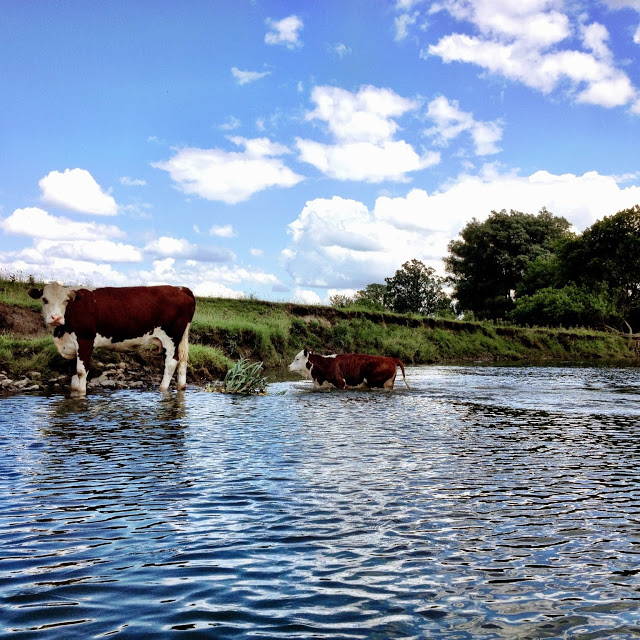 One of the highlights from our 6 hour canoeing/kayaking river trip … This super cute mama and baby cow.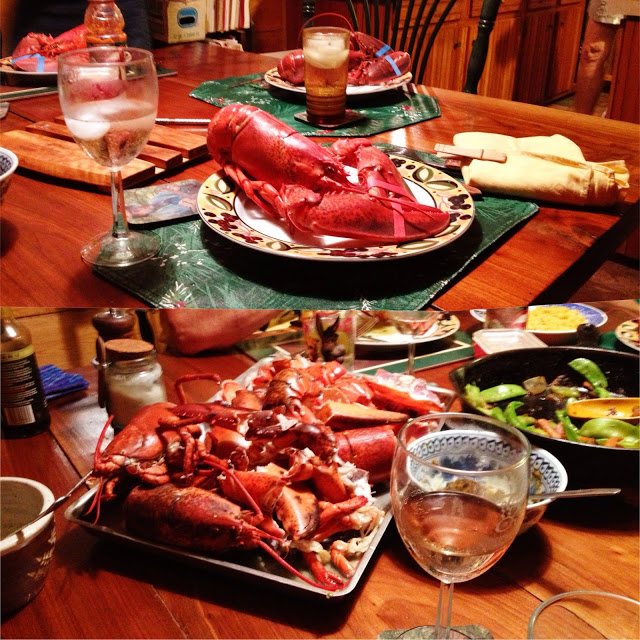 Grubbing on some yummy lobster to celebrate Independence Day and Rachael's birthday!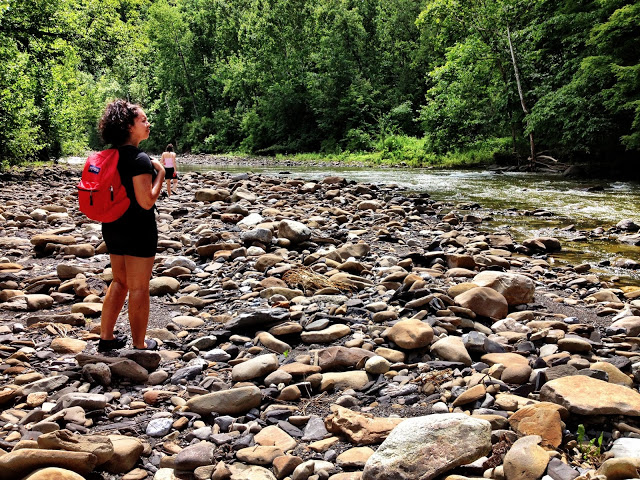 In search of the Canajoharie Falls …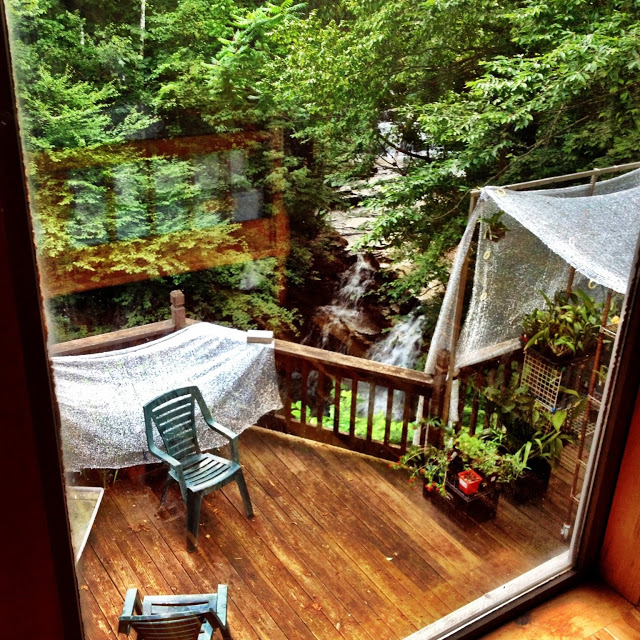 A beautiful bedroom view of the backyard.
So blessed and thankful of Rachael's parents for opening up their home to Meg and I!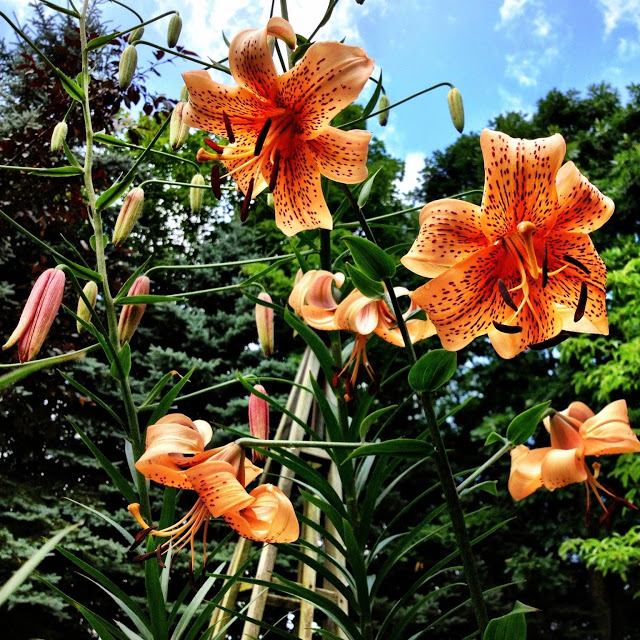 Pretty lilies in the garden.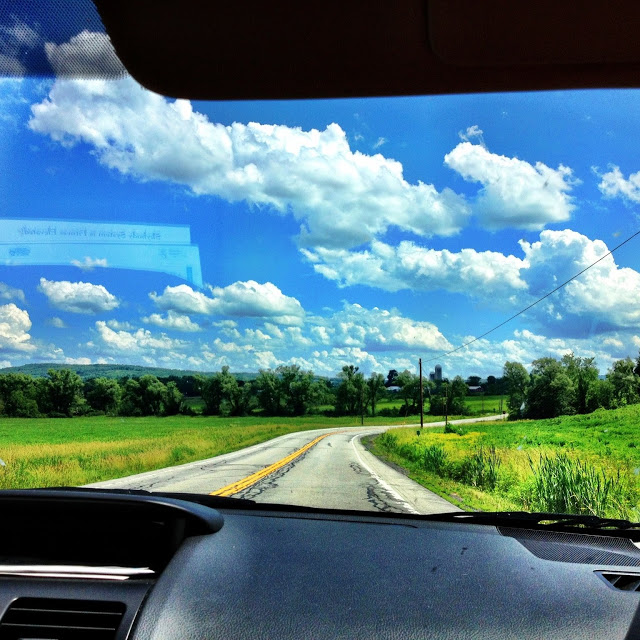 On our way back to NYC. Arigato Adirondacks!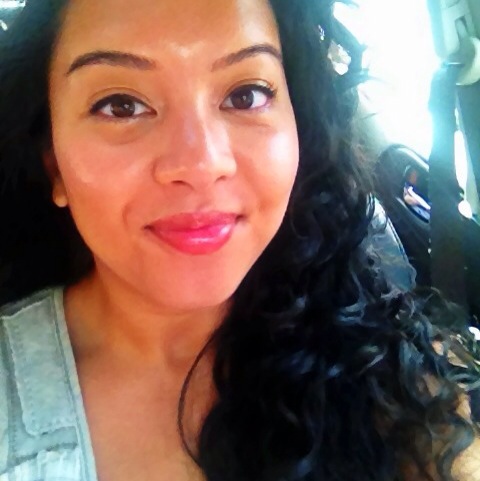 Shameless Selfie … Showing off my new tan :P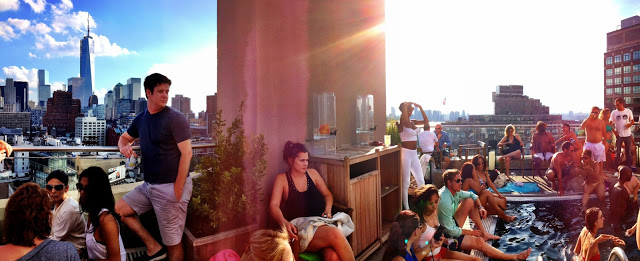 The view from the rooftop bar at the James Hotel.
Dear Adirondacks:It's so easy to forget how big the state of New York is and how diverse its landscapes are. Thank you for sharing your wonderfully wondrous beauty with me.

I'm still trying to figure out how to describe my experience in the Adirondacks… I'm so happy I was able to have one last girl's weekend with Meg & Rachael before I move. These chicas have grown to be VIPs in my life … I guess you could say this trip was our last hurrah. We even kept the party going when we got back to NYC yesterday afternoon by heading over to a rooftop bar at the James Hotel since there is no cover fee on Sundays. Great views, great music, lots of dancing plus a pool to cool off from the heat emanating from the sun = Closing the holiday weekend with a bang.

For those who follow me via Instagram … This post is kind of redundant … Sorry. I guess I'm feeling like a lazy blogger today. I pinky promise to share more pics later. Until then, I suggest checking out all the InstaVideos my girl, Meg, made of some captured moments during our weekend! Like this one, or this one, and this one, oh yea … and definitely this one :)
Happy Monday Everyone! I'm already ready for Friday!

Facebook | Twitter | Bloglovin | Instagram
Linking Up With:
Monday Morning Gossip, Weekend Shenanigans, Funday Monday, Miscellany
0