A little embarrassed to admit this but I, Setarra, a self proclaimed tea drinker, have never owned a tea kettle before… At least that was the case until about 3 weeks ago.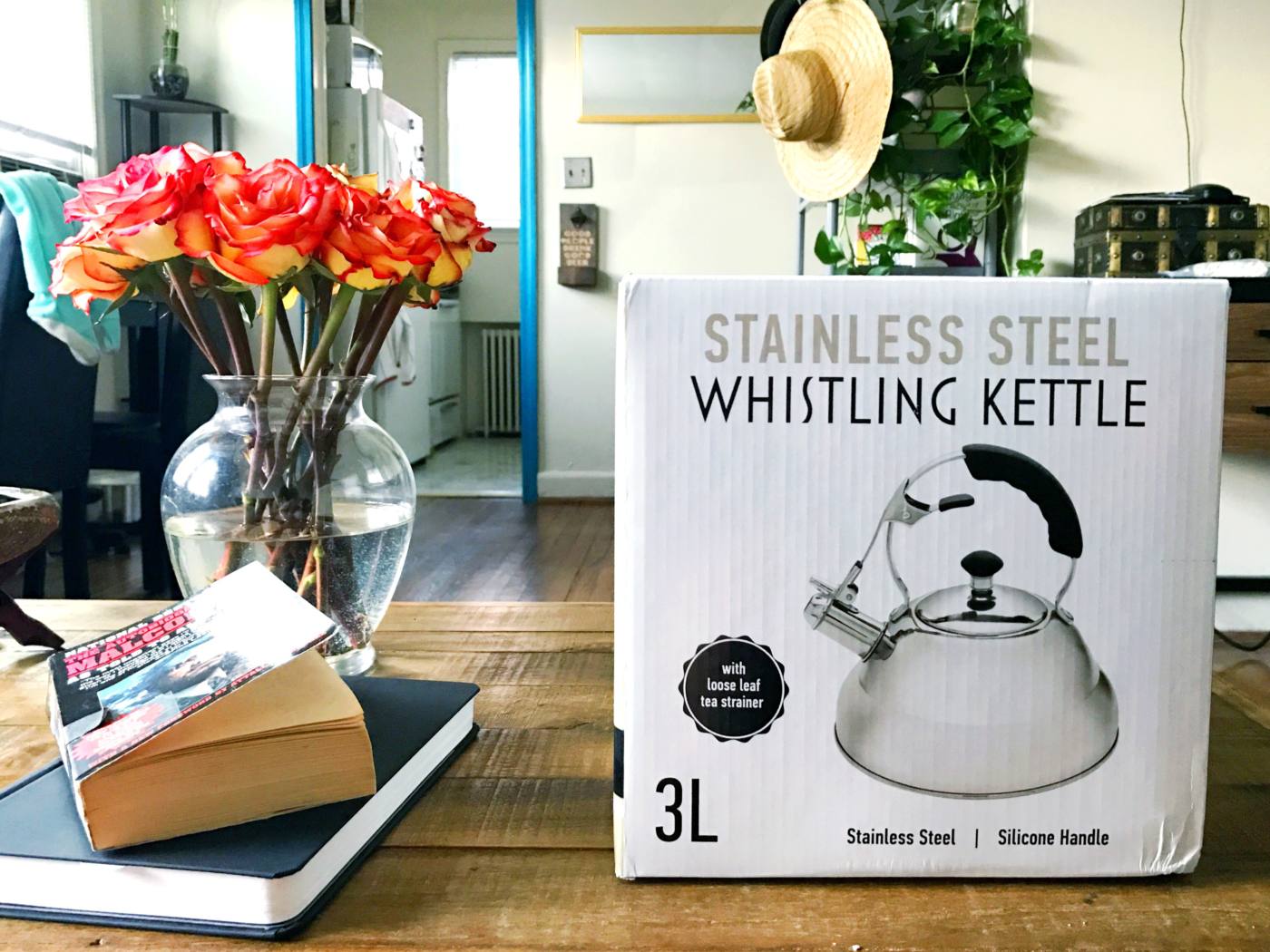 This is not to say that tea kettles have never been apart of my life…
– I grew up in a home with a tea kettle.
– Visits with my Grams always involved boiling water on her tea kettle.
– While in college, I went through a 3 1/2 year coffee phase that I quickly grew out of thanks to realizing that coffee caffeine was not making my body as happy as I initially thought it was.
– When I moved to NYC, I used my roommate's tea kettle to boil water for the 2 1/2 years we lived together.
– And then when I moved back down to the D.C. area… Well. That's when things kind of fell to the wayside.
And by the wayside, I mean for the past 3 years, I've been using the microwave to heat up my water… Legit, I would put water in a mug and throw it in the microwave for 3 minutes and viola, instant hot water.
I know, I know. WTF Setarra.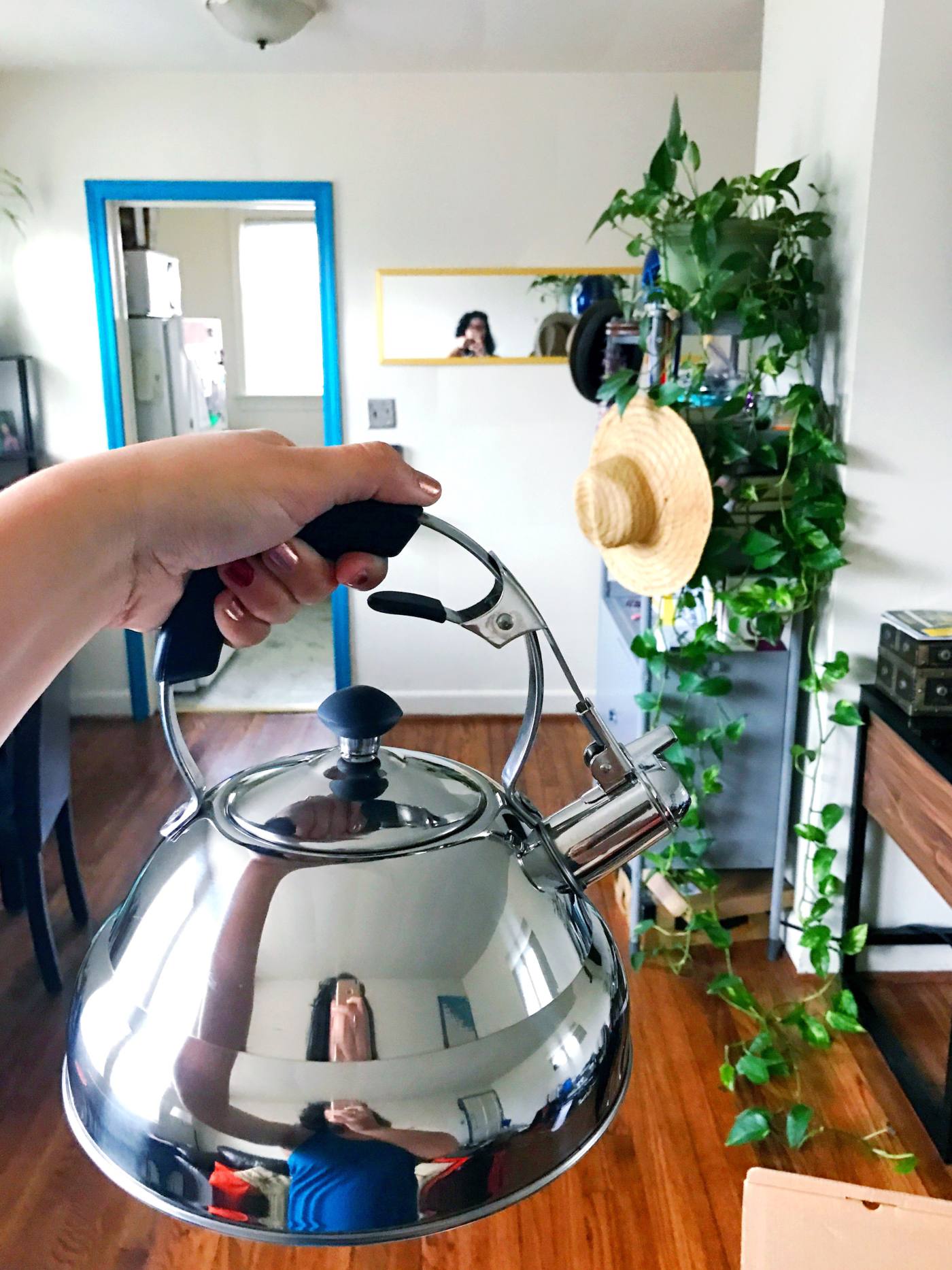 In my defense… Despite my love and appreciation for the ritual of tea, getting a kettle just hasn't been a priority for me these past couple of years.
But with the new year and my focus on taking care of myself, which in some cases means sometimes treating myself to things that bring me peace (yes, drinking tea brings me peace), I finally bit the bullet and got a kettle.
And let me tell you… Finding the right tea kettle for me was a bit more difficult than I thought it would be <- I rhymed.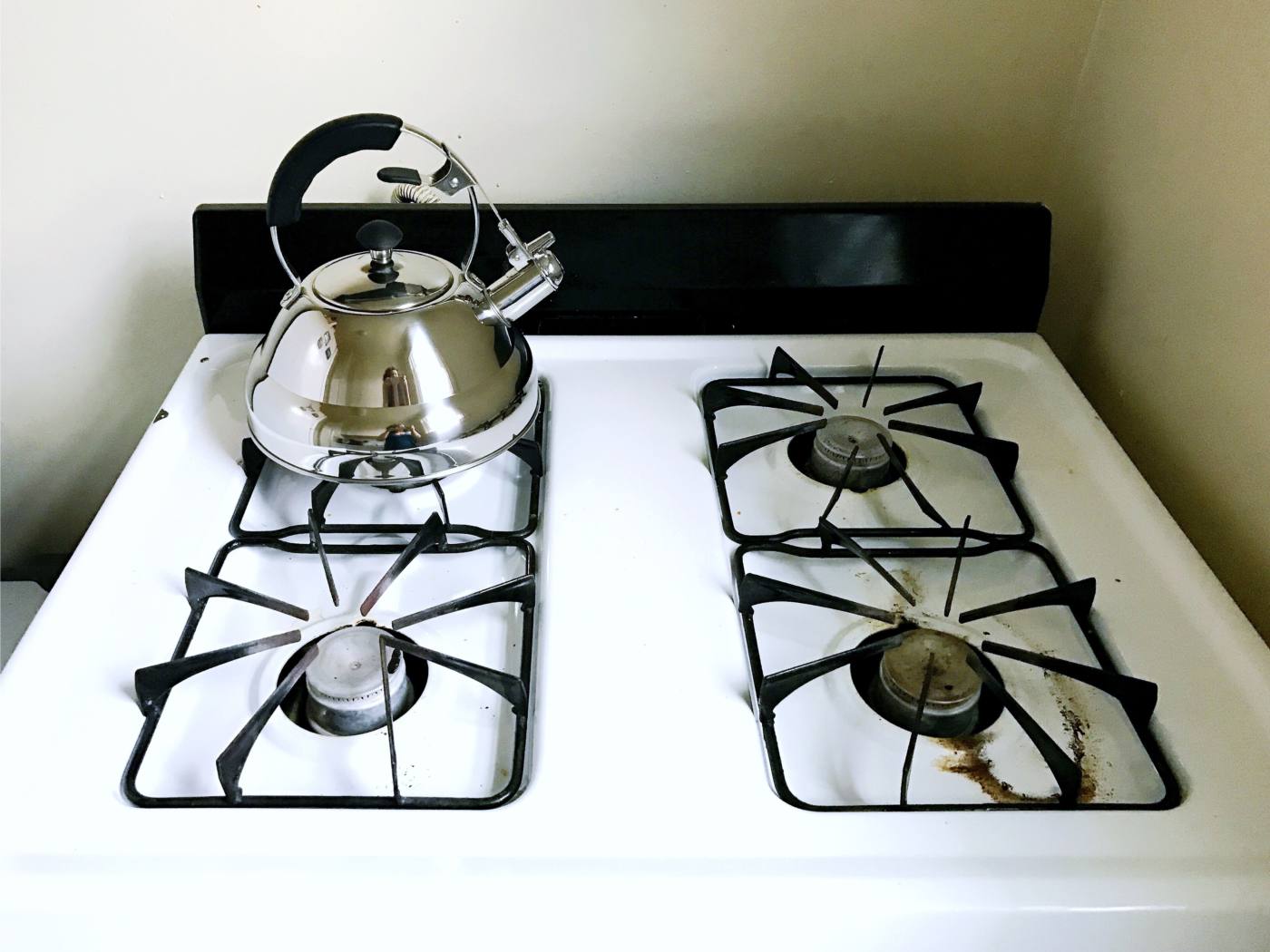 I initially searched for yellow and purple tea kettles because yellow is my favorite color and purple is my second fave but the only tea kettles I found online that had consistently good reviews were going for $90+.
I don't know about you but that seemed like alot to shell out for the simple act of boiling water. I totally get that tea kettles are an investment as they should last many years but I was hoping to stay in the $50-$60.
And then I saw reviews that consistently mentioned the color enamel coming off of tea kettles or plastic handles melting off overtime and realized that maybe I should look for a tea kettle, not for the sake of aesthetic but more, for the sake of quality and longevity.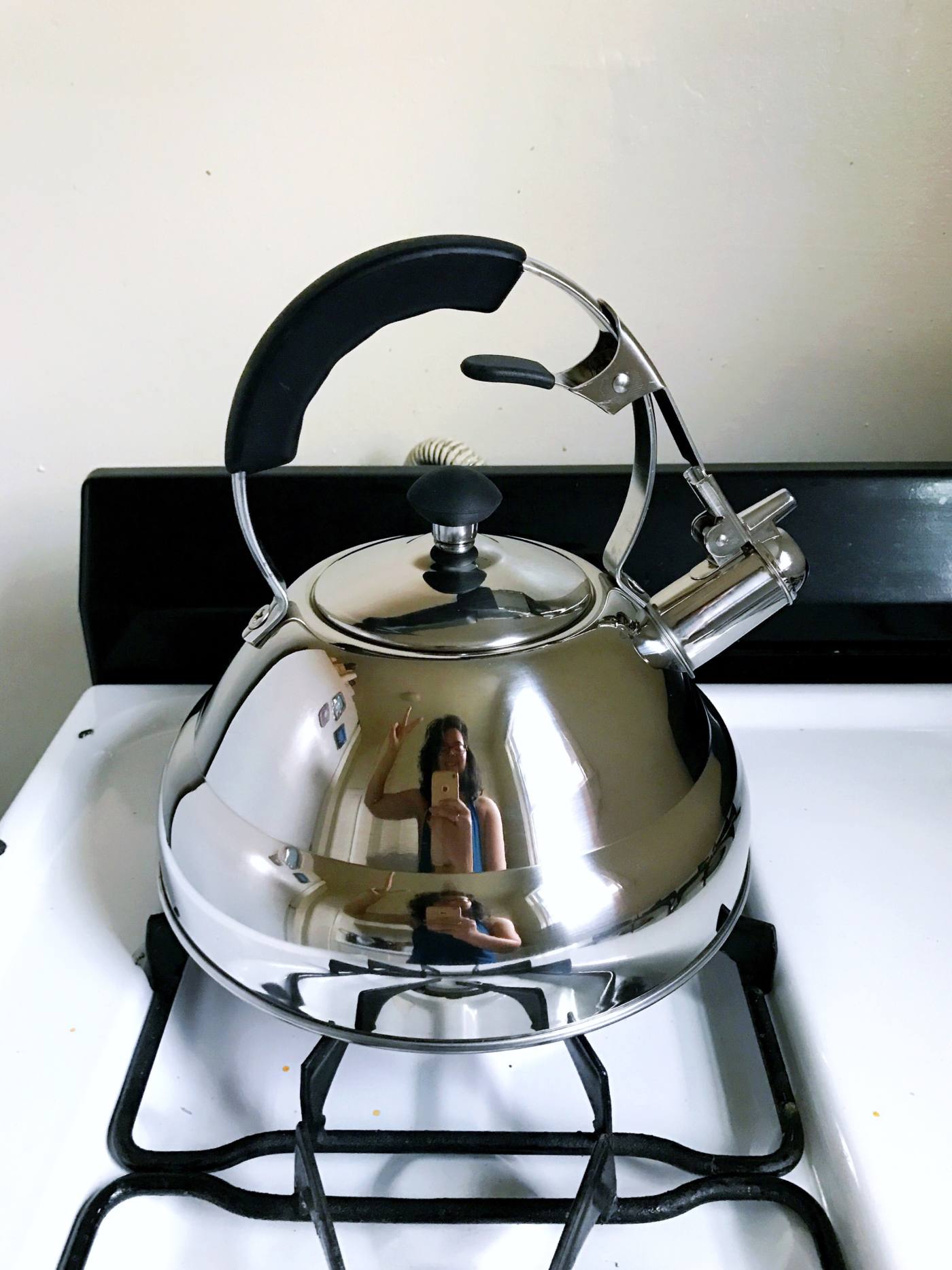 This is when I nixed the idea of a yellow or purple tea kettle and decided to go stainless steel.
With that new preference, I spent almost 2 hours searching the web and reading reviews (during winter break when I had waaaaay too much time on my hands) before I finally found the perfect tea kettle on Amazon.
5 out 5 stars out of 470 reviews.
Surgical stainless steel.
Originally $89.99 but discounted for $59.99.
Consistent reviews and within my budget, I was sold and placed my order.
After tracking the order for 3 days to see the progress it was making to our home, I ran to the door when I finally heard our UPS person knock on it, yanked the door open, saw the package and yelled out "my tea kettle is here!"
At which point, Charles just rolled his eyes, chuckled and said, "I've never seen you get so excited about a domestic purchase before."
And I was – so absolutely giddy with excitement that I even made a little video of the reveal. (see above)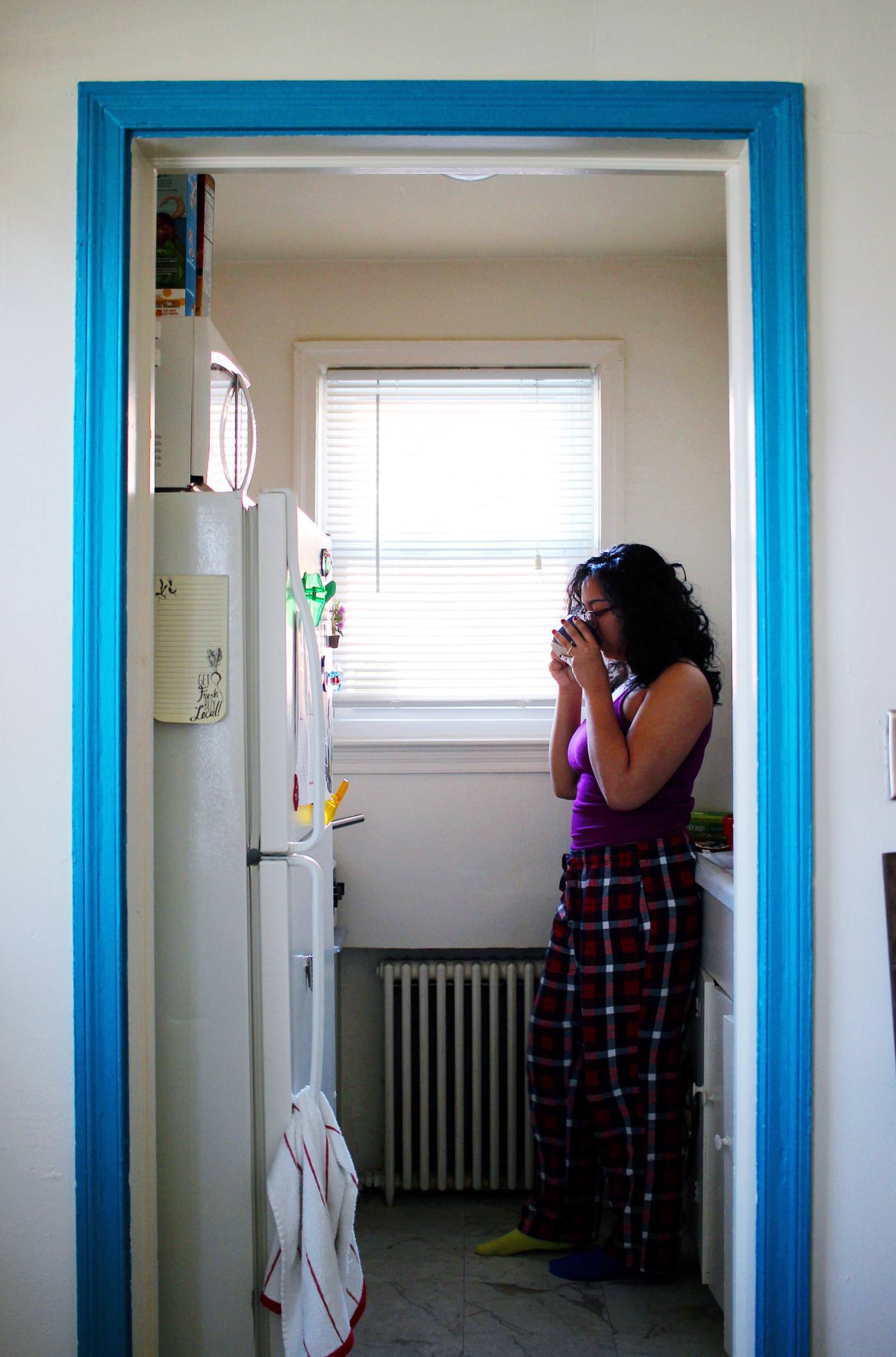 So what are my thoughts on owning a tea kettle after 3 weeks?
Well, as corny as this may sound, it's everything I hoped and imagined it would be.
– Since it's stainless steel, the water heats up really fast and stays hot for a long while so I get many pours out of one boil session. It's also very easy to maintain (a simple wipe down very now and then) and has a clean and classic look.
– The handle is also really comfortable. I don't have to overextend my fingers to open the nozzle to pour which is nice.
– I love the whistle sound it makes when the water is ready.
– I also love the fact that I no longer have to worry about getting a super hot mug out of the microwave and burning my hand (something that happened many times lol).
Basically, I love my tea kettle and wish I hadn't waited so long to get it.
With that said, in case you might be interested, below is a link to the exact tea kettle I got.
Are you a tea drinker? Do you own a tea kettle?
P.S. Real time update = Gonna be sippin on a whoooooole lotta tea tomorrow to help channel some internal peace. I still can't quite believe the inauguration is actually happening… Like, this ish is really happening (O_O) *takes a big gulp of tea and hits publish*
0