The sun rising as we headed to Reagan National Airport…
This past October, Charles and I went on a trip to Wichita Falls, Texas for his brother's second wedding celebration (which I like to call endearingly wedding #5). We had an awesome experience meeting his future (and now current) in-laws. The hospitality was ah-mazing!!! Besides … where else in the world will the hotel you're staying at have a Texas shaped waffled maker for their complimentary breakfast?!?!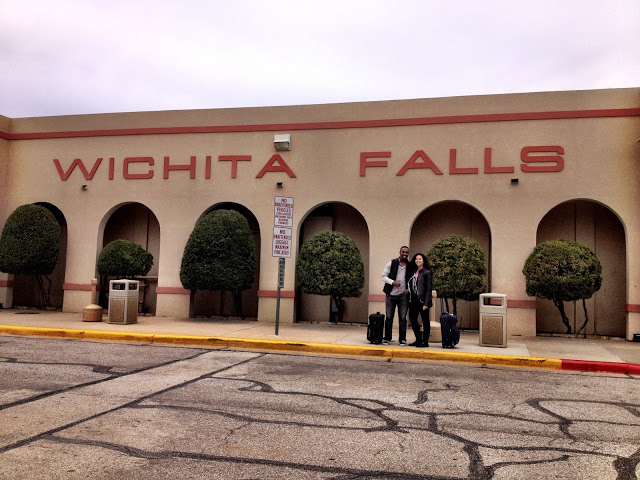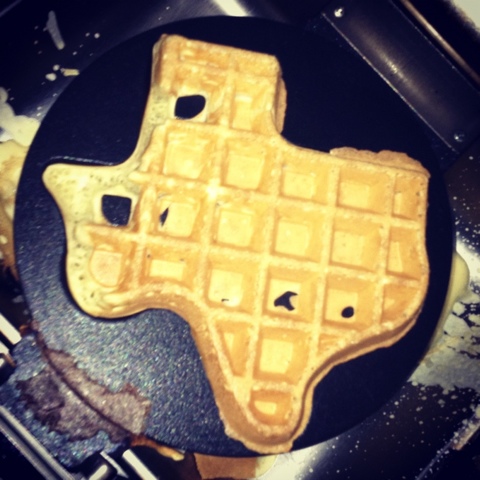 A highlight of our trip to Wichitity City was our visit to The Branding Iron for some authentic Texas barbecue!!! The restaurant was super charming with all it's decorations and animal heads … (I think they were real???) And the food …. Ahhhh the beef brisket was nice and tender with the cole slaw and Texas Toast … It was SUPER yummy …. My mouth is watering right now just thinking about … You know it's good when there is dead silence at the table while everyone is eating haha. Ahhhhh take me back! Take me back Right Now! #nomnation

My plate. Finger Lickin Gooooooooooooooood!
And Then This Happened …
Seeing all the stuffed animals at the Branding Pit made me think about this … Nooooope ;)
—
xo, Setarra
0