These photos were taken over a month ago in August when my girl, Anna, was in D.C. You may have seen her before on the blog when she visited me in New York for New Years this past January. Having been friends for over 8 years now, Anna is responsible for alot my awesome food experiences. Anna introduced me to Korean barbecue, kimchi, all types of hot sauces and alot of restaurants I've never been to before in the DMV. So when she invited me out to share an experience for a deal she got from Living Social for a 5 course dim sum meal with cocktails and a bottle of prosecco at Ping Pong in the Chinatown area of D.C, I couldn't say no.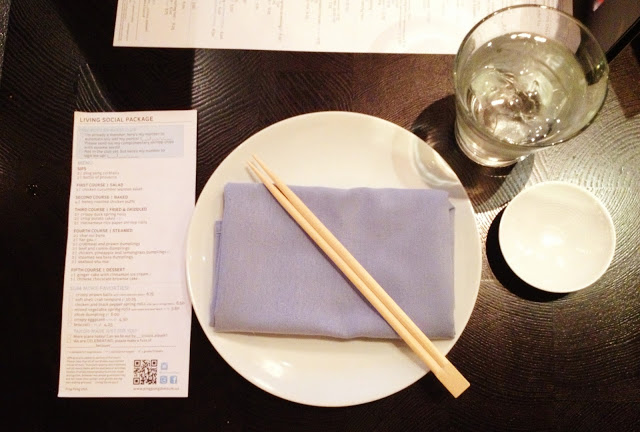 We each started off with a chicken cucumber wonton salad followed by some honey roasted chicken puffs. After that, we had duck spring rolls and potato cakes (part of their fried mini dishes) which was then followed up with some steam dumplings that also included pork buns (a huge fave of mine). Then we finished off the meal with a spicy ginger cake with caramel ice cream and a Chinese brownie with pistachio ice cream … Soooooo Nommy!!! Mind you during the whole meal, we were sipping on the signature Ping Pong cocktails (martini blanco, white wine, lychee juice w/ asian basil seeds) after which, we emptied the bottle of prosecco.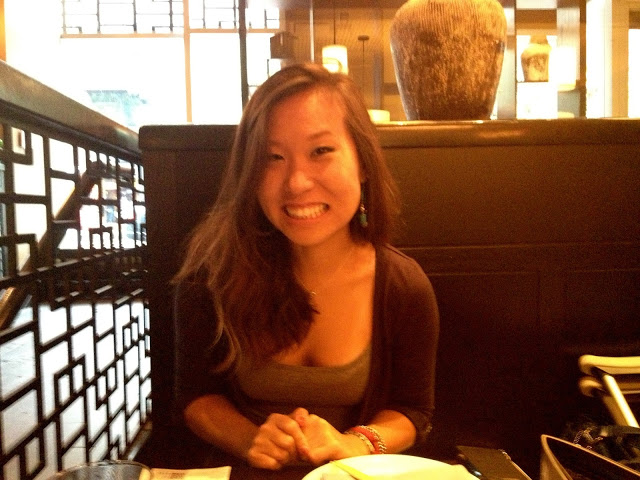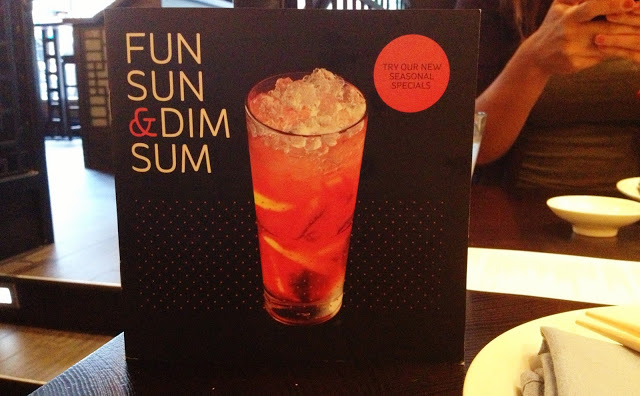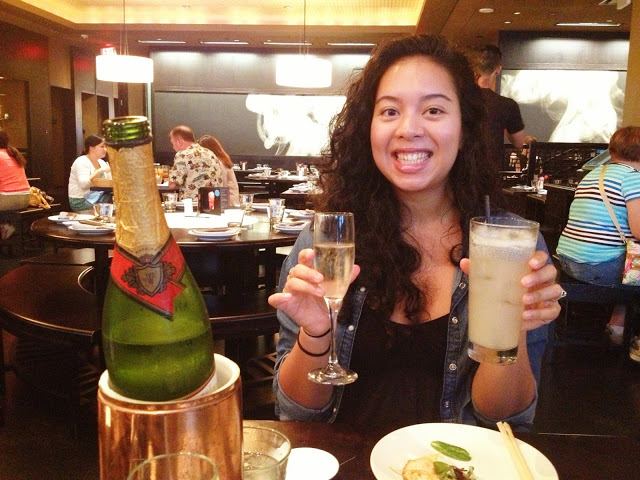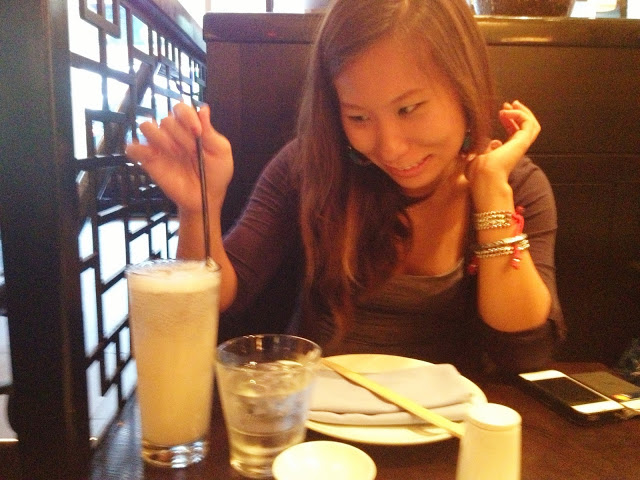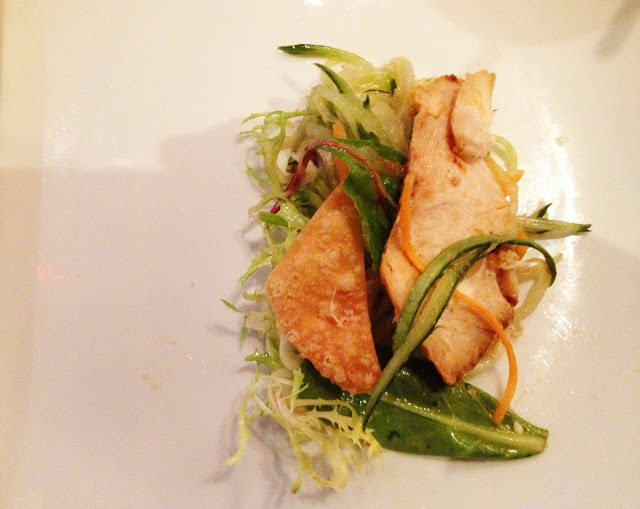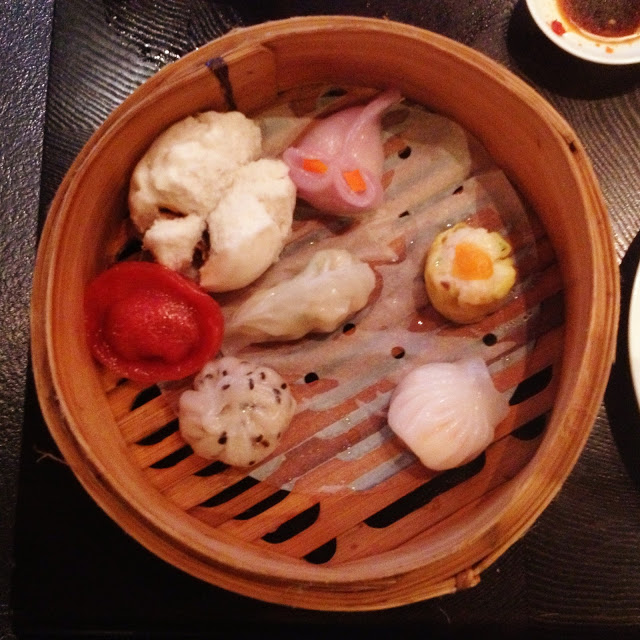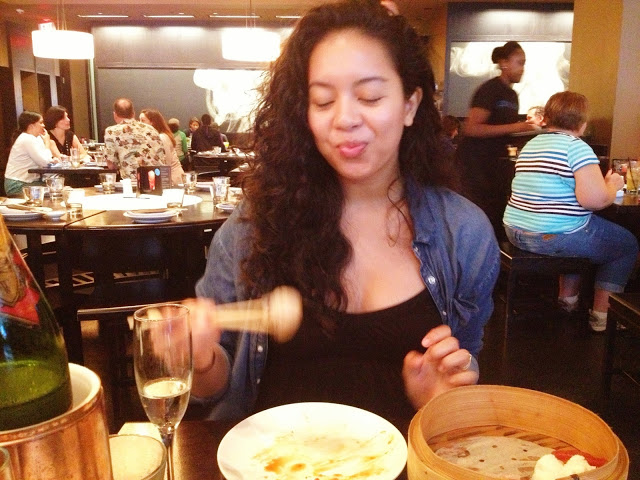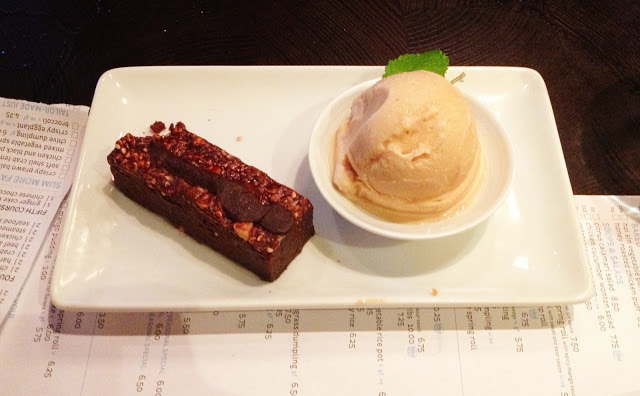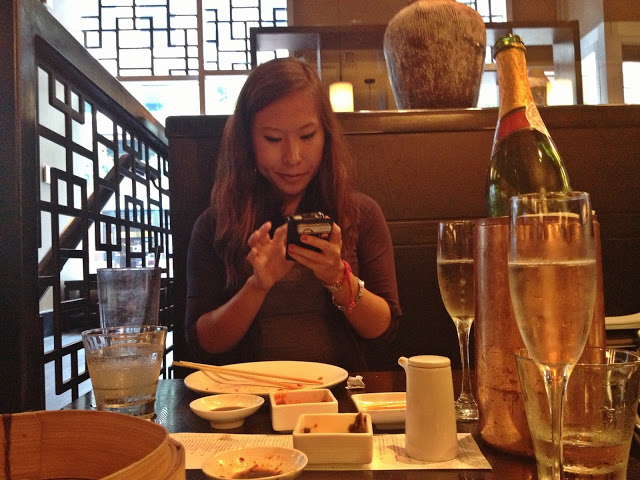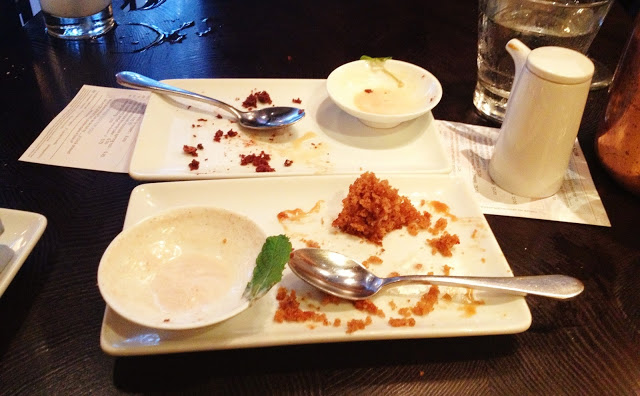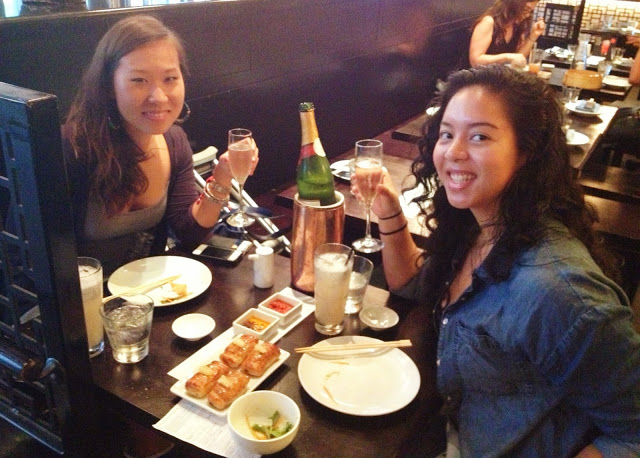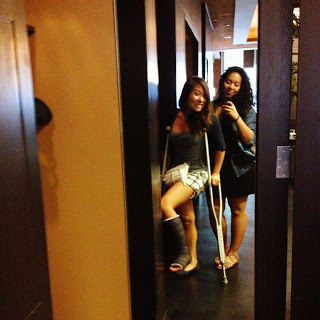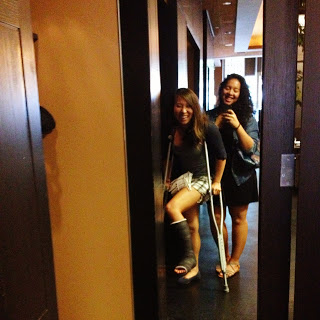 The only thing we didn't think through was the fact that Anna was on crutches for her broken ankle … So I'm sure you can imagine what the scene was like after the meal was over and we realized she was wasted a bit tipsy. Needless to say it was pretty funny watching her try to maneuver with her crutches afterwards haha.
Our service was great, the food was awesome, and the environment was perfect for two ladies trying to have some quality girl time. The Living Social deal also added to the experience since the price of our meal was cut in half. I'm used to dim sum places that have the waiters rolling around carts of food for you to choose from but Ping Pong takes this approach a bit more formally by deleting the carts and requiring patrons to order from a menu. Overall, I really enjoyed my time at Ping Pong and would recommend it to anyone looking for a place to hang during happy hour and eat bite sized Chinese cuisine. I have plans to bring Charles here one day for a date … He's never had dim sum before soooo I'm sure I'll enjoy watching his facial expressions as he tries something new haha. Have you ever eaten dim sum?
900 7th St. NW
Washington, DC 20001

Facebook | Twitter | Bloglovin | Instagram
Linking Up With:
0