How many times have you dreamed about traveling to an exotic and far away destination all while completely ignoring the wealth of culture thriving in your current place of residence? When was the last time you were a tourist in your own town, city, county, state or heck, country? If you answered "yes" or "I have no idea" to either of these questions, then this link up might be just for you. In an era where supporting local produce and businesses are a growing trend, it only makes sense to play the part of "local tourist" as well.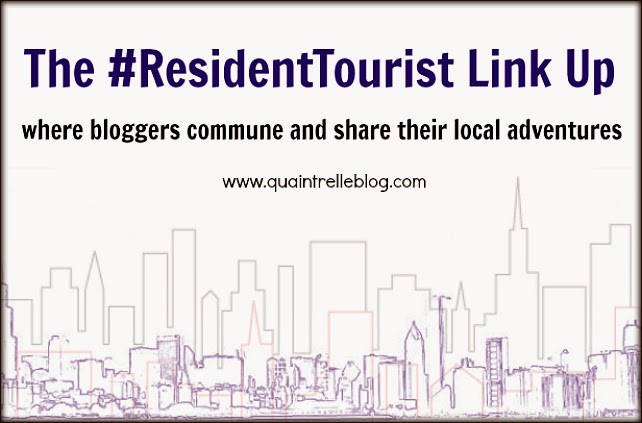 On the last Friday of every month, I will be hosting the #ResidentTourist link up where you can link up your "local" related post. From small town charm to big city hustle; whether it's checking out a museum, trying out a new restaurant in town, volunteering at a shelter, visiting a historical landmark or just taking the time to get to know the people who make your locale tick: the possibilities are endless!

With that said, I hope you'll join me next Friday, March 28th at 9am EST for the first ever #ResidentTourist Link Up! It's my hope that this link up will inspire you to become more engaged within your community because travel is not just about going away to see beautiful places, it's about seeing the beauty in EVERY place… And trust me, there is so much beauty in your backyard just waiting for you to untap its potential. :)
And For Future Reference, Here Are The Link Up Dates For The Rest Of The Year :)
May 30th, 2014
June 27th, 2014
July 25th, 2014
August 29th, 2014
September 26, 2014
October 31st, 2014
November 28th, 2014
December 26th, 2014
Happy Friday and I Hope You Have An Ah-Mazing Weekend!

0