Spring in NYC! As I was walking down 6th Ave.
Fun little fact about moi… I don't have a car and have never owned a car my entire life. Yes, I have a license and am a decent driver… But growing up in DC and now living in NYC; a car has never been a necessity. I am a public transportation nomad and proud of it. As a result, I have the luxury of being able to sit back and enjoy the ride… I get to read a book, edit some pics on my photo apps, send emails, and spend hours on Instagram. You know … Very productive stuff ;) I went to a wedding in Lynchburg, VA this past weekend and thoroughly enjoyed the view as Charles drove down US-29. Also known as "The Hill City", Lynchburg was a charming little city with a wealth of history. Can't wait to share more about the trip! Until then enjoy some pics I took while chillaxing on the passenger side :)
NYC skyline while on the bus to DC.
Driving down US-29 …
And more views of the mountains…
Experiencing the hilly city of Lynchburg … Literally.
Checking out the Old City Cemetery …
Tombstones galore…
An overcast sky on Sunday morning …
But then the sun came out …
Biker Boyz …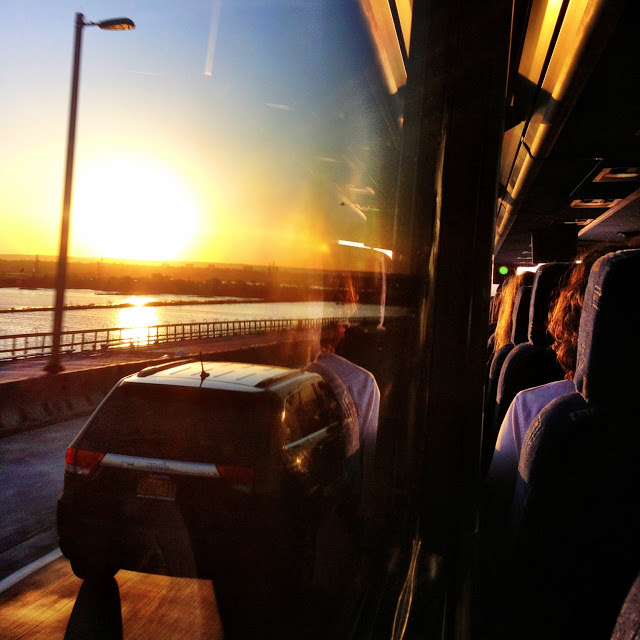 On the bus back to NYC after an eventful weekend
xo, Setarra
0