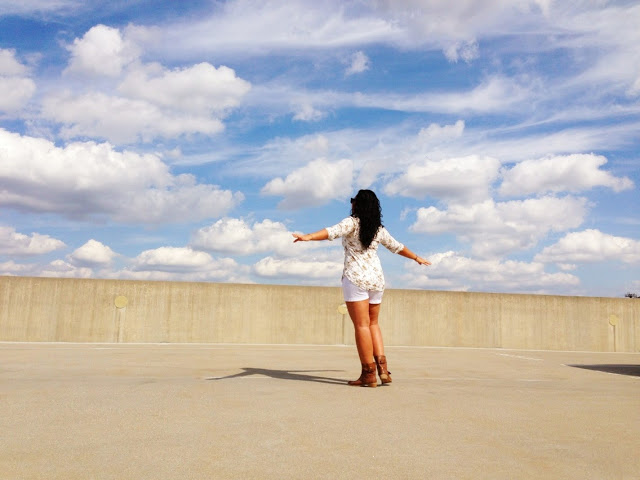 In case anyone was interested, I have an obsession with a blog known as
The Littlest Things
. Great photos, great writing, and a great emphasis on appreciating the little things in life. Plus the writer behind the blog,
Sophie
, has just relocated to Australia after living in England for 4 years which sealed the "follower" deal for me. After catching up with her blog last Friday, it made me think about my perspective and whether or not I fully appreciate the little things in life. As a result of this awareness, it made me approach the weekend through new eyes. I saw more, my senses were more alert and overall, I felt like I was more open to the energies manifesting throughout the days.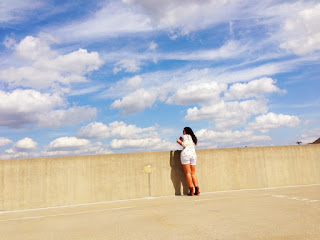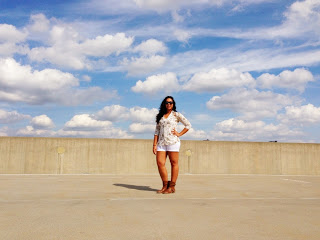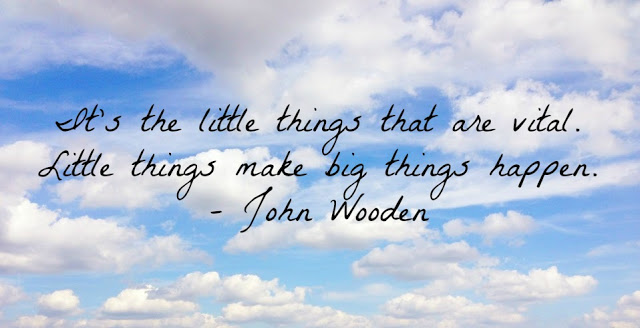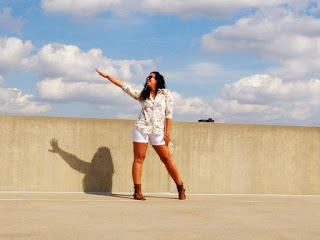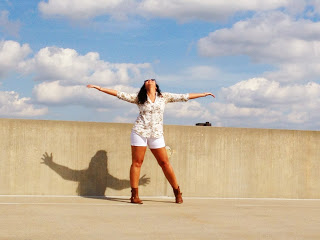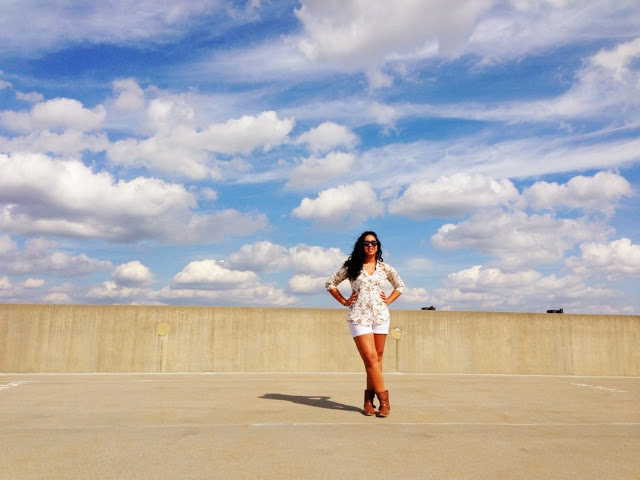 Shirt – H&M | Shorts – Old Navy | Boots – Forever 21
Hmmm… What were some little things that happened this weekend…
Looking up at the sky and immediately needing to capture the moment. Those cotton candied clouds … I couldn't have asked for a more whimsical background.
Looking in the mirror and noticing some definition come through on my abs.
3 weeks of working out and I'm finally seeing some results! #operationcollegeweight
Finally going on a date with the fiance after a month of living together. No friends, no family. Just us.
We went to Coldstone for ice cream and saw 'We're The Millers.' Sooo funny!!!
But I think my favorite little moment from this past weekend was checking the mail to find a "Welcome To The Neighborhood!" deal from
Chipotle
with a coupon that said "Buy one burrito, get the second one free!" Two hours later, Charles and I pulled up to our local Chipotle, got our burrito bowls and satisfied our oral fixation for the day. I swear food always tastes better when it's free haha. Thank You Chipotle. Feel free to send us another coupon anytime. Man oh man … The little things :)
P.S. I'm super pumped for Monday Night Football. Let's Go Redskins!

Facebook | Twitter | Bloglovin | Instagram
Linking Up With:
Weekend Shenanigans, Monday Morning Gossip, Style SessionsRandom Wednesday, What I Wore
0