So here's the deal… I don't like baseball. To me, it's extremely boring. Me = More of an American football gal. Burgundy & Gold till I die. I'm also a fan of boxing … And cage fighting too. I cringe every time someone takes a hit or body shot but at the same time, I feel like I'm watching real life gladiators in action. There's something exhilarating about the physicality involved with these sports. Blame it on being the only girl growing up in a testosterone filled house with three brothers and an alpha male of a dad… However when the option to attend a
Yankees
game becomes available, you grab that opportunity and make the most of it…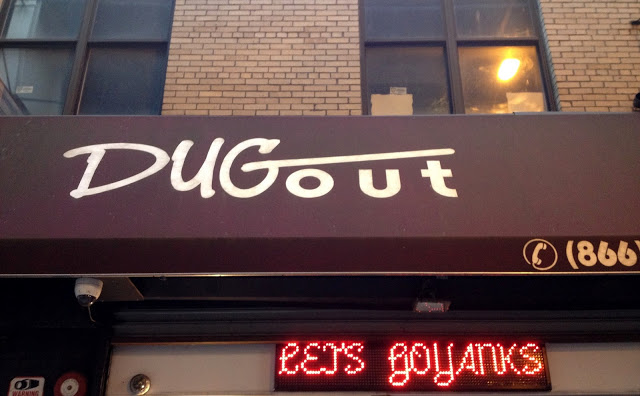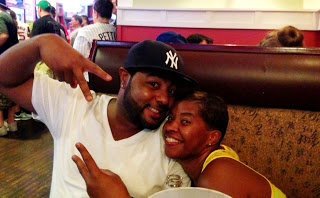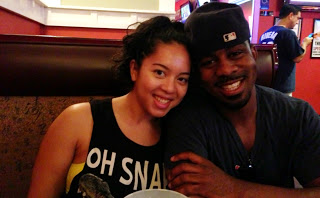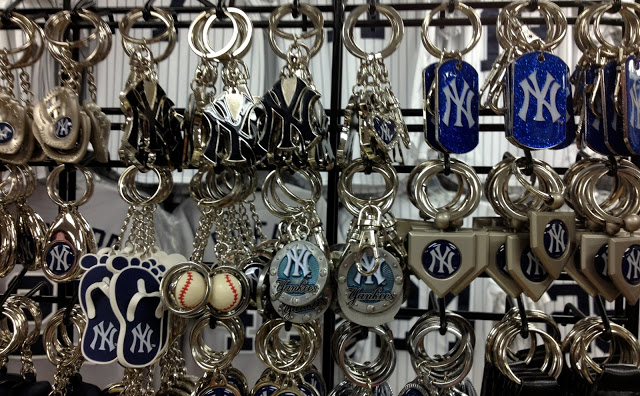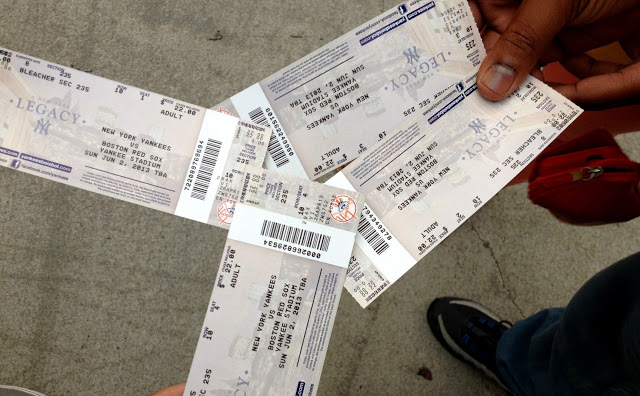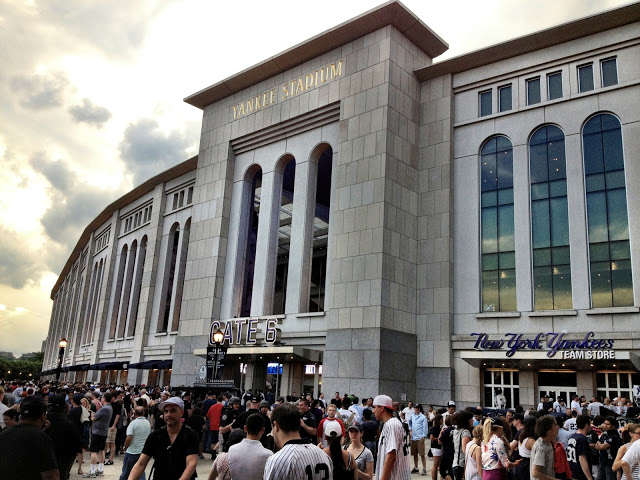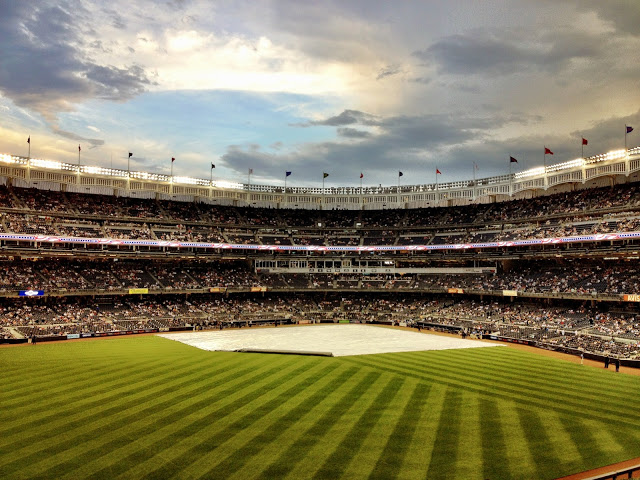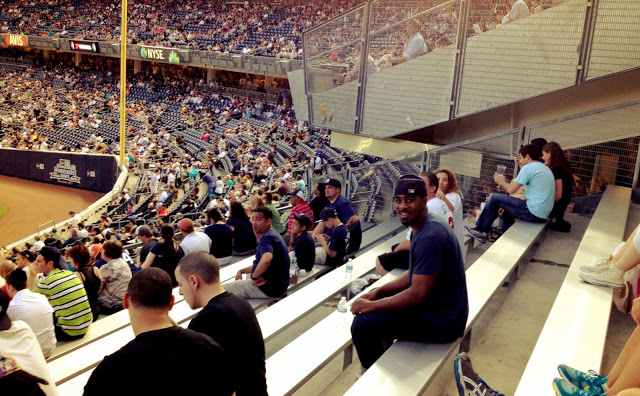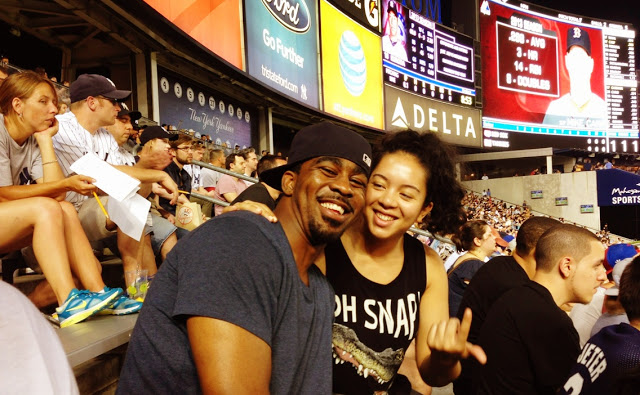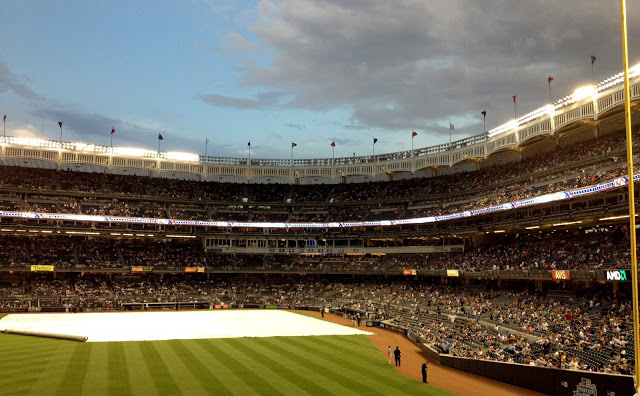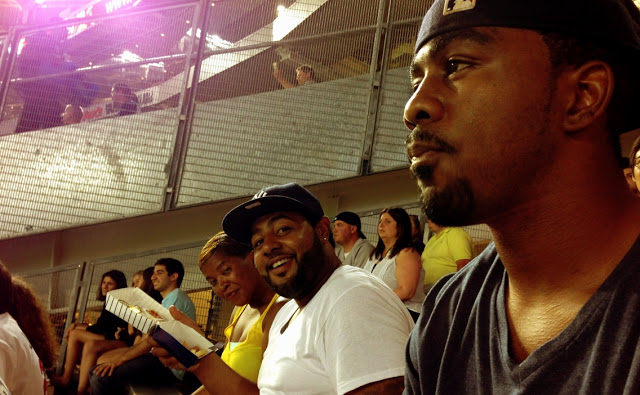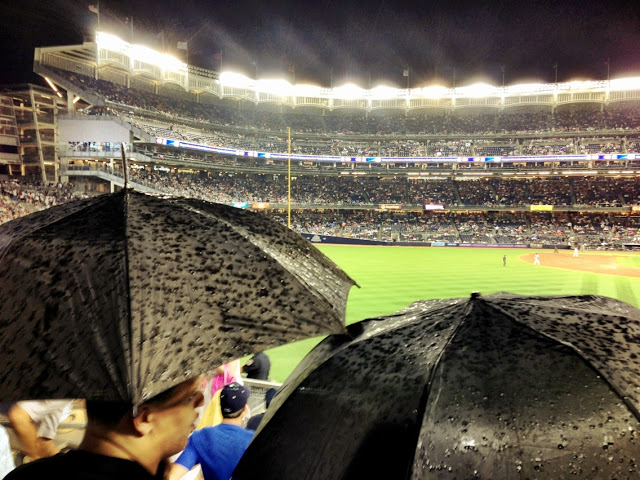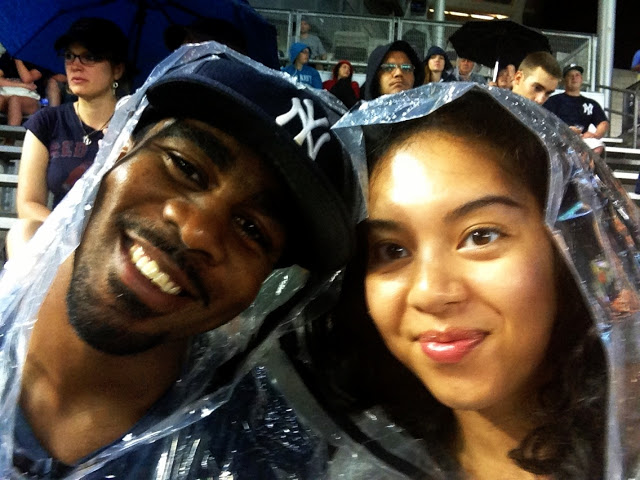 And by making the most of it, you stop by the
Dugout
two hours before the game for some $3-$4 beers. Because once you get inside the Yankees Stadium … The beer is priced out the yin yang. And then you take lots of pictures of the stadium while your boyfriend is trying to focus on the game, eat the longest hot dog ever (that's what she said), charge your iPhone in the ladies restroom for 20 min. and have fun listening to other people's drunk conversations in the stands around you while chomping on Cracker Jack popcorn. Yea … I was
that
annoying
girl at the game. But the rain gods were looking out for me because during the 4th inning, it started to drizzle. And by the 5th inning, it was straight up pouring with lightening which meant the baseball game had to take a 'weather break'. We ended up leaving at that point since it was raining so bad. Regardless of how the night ended, I did it … I finally experienced what is defined as the ultimate American experience.
Go Yankees! (ahem … Go Redskins!)
Hope everyone has a great 4th of July weekend!
I'm off to the
Adirondacks
to spend the holidays in the woods. It's pretty much the opposite of how I spent my 4th of July
last year
and it's a welcome change. No Make Up, Dirt, Waterfalls and Kayaking are in the forecast! Let's see how many mosquito bites I come away with after this trip lol. #sweetbloodproblems
0