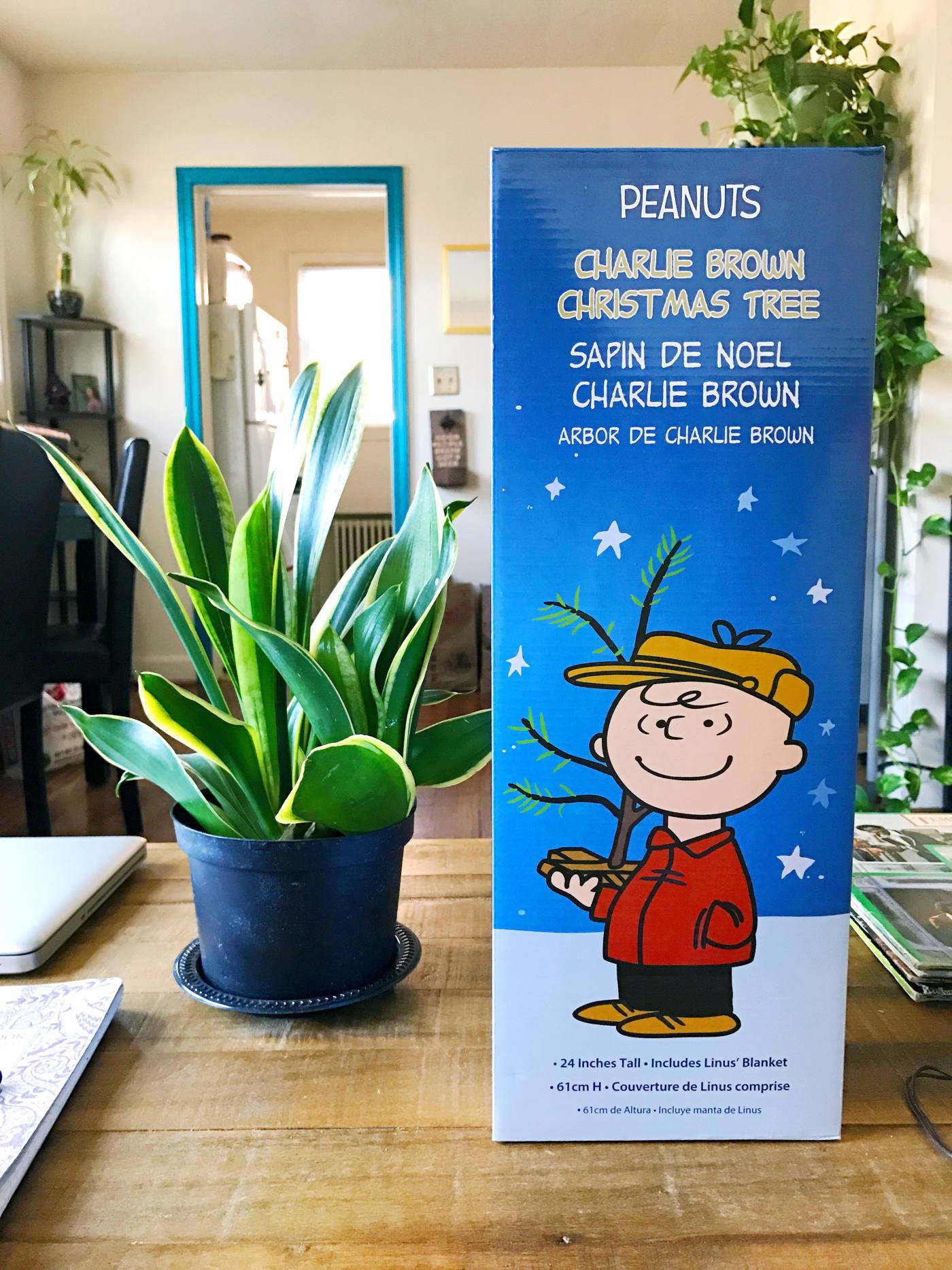 I wish I could give an update on an apartment design project but with the holidays upon us, our "home decor" budget has been temporarily allocated to the "Christmas gift" budget.
As a result, we haven't done much around our black and yellow home.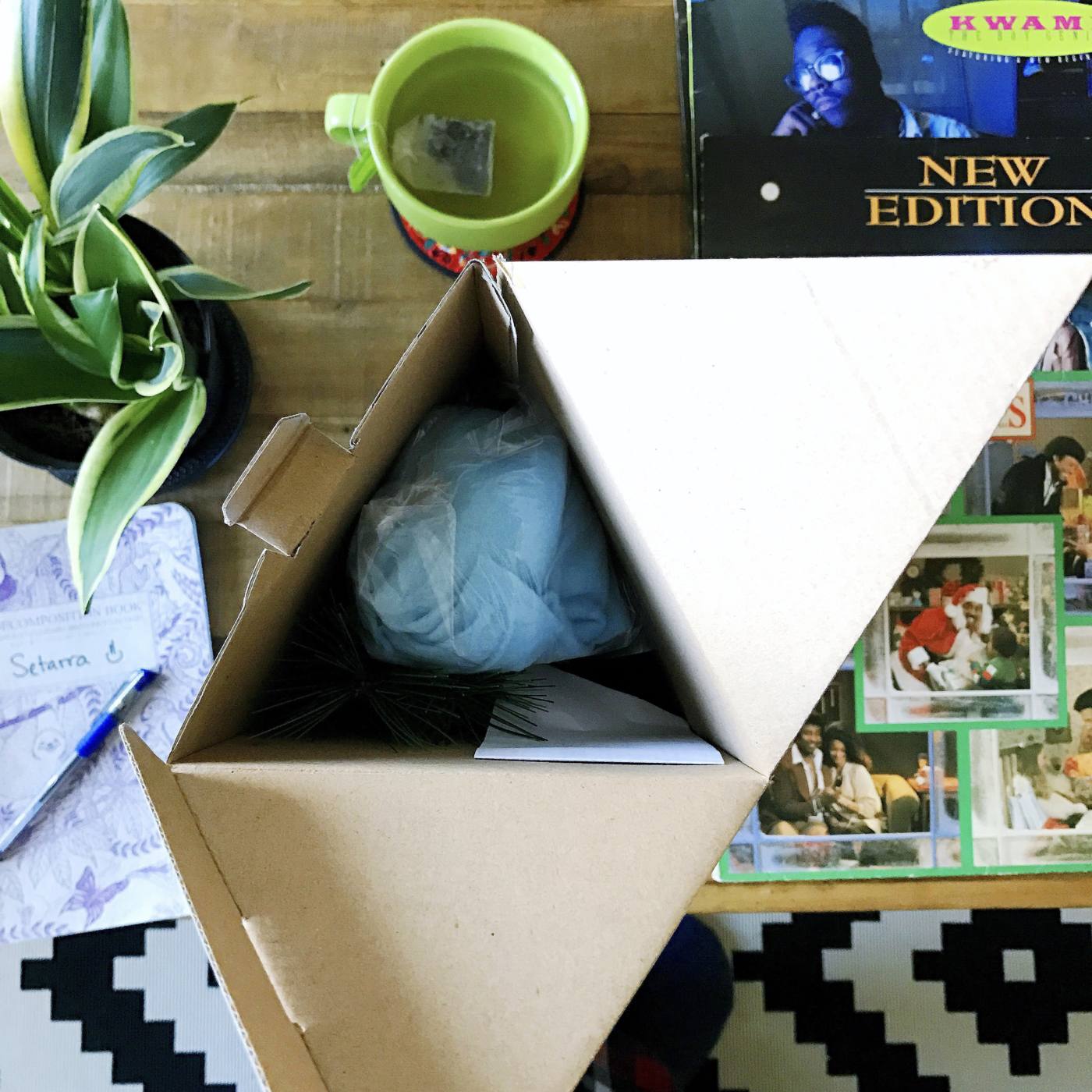 Don't worry tho. Things will definitely pick back up in January… Ahem, January 2017.
Can you believe it? Only 23 days to go until the new year!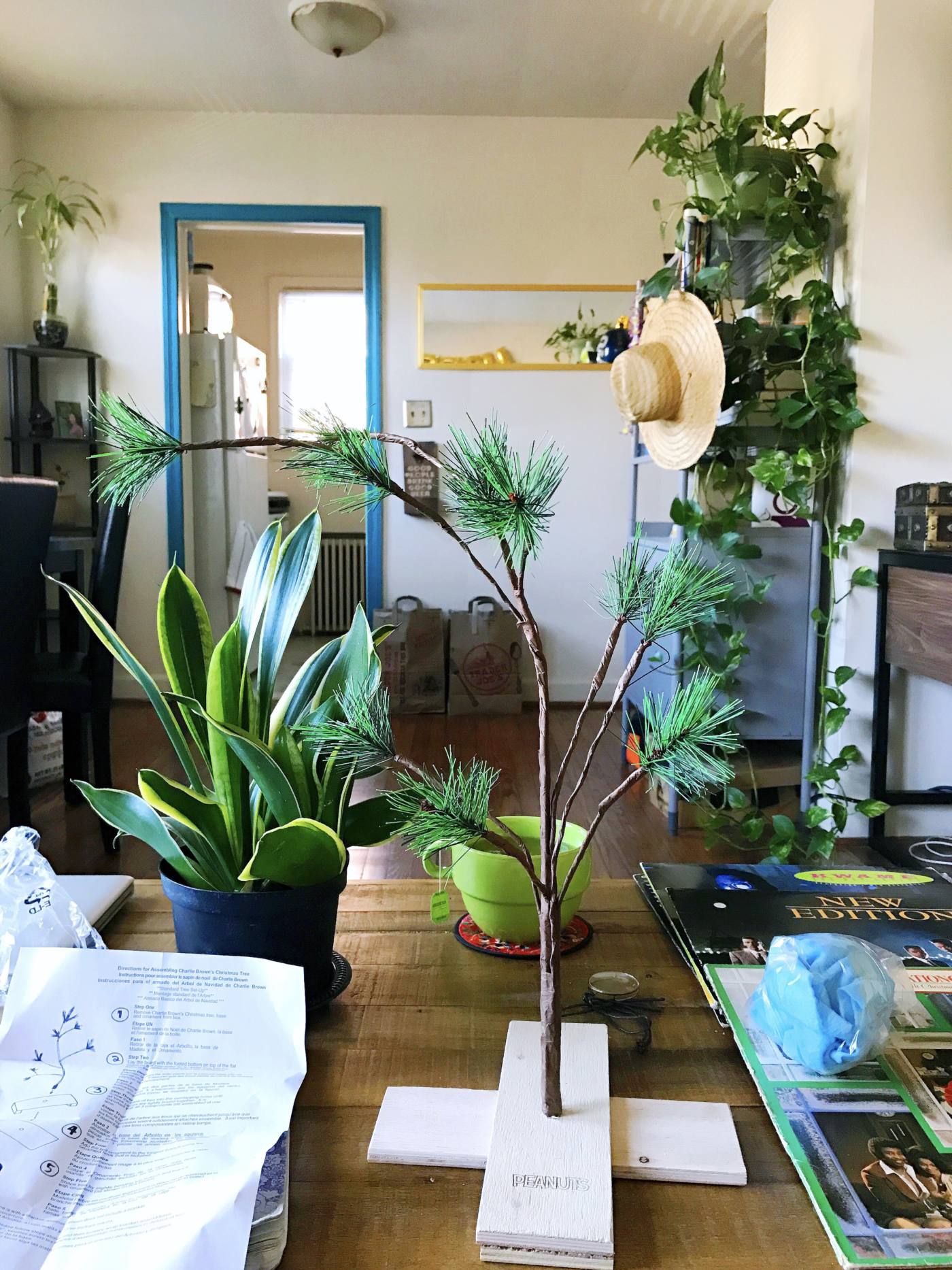 For the past 4 years of living together, Charles and I have never had a Christmas tree.
Like a real, live, aromatic pine Christmas tree.
And I don't think we ever will.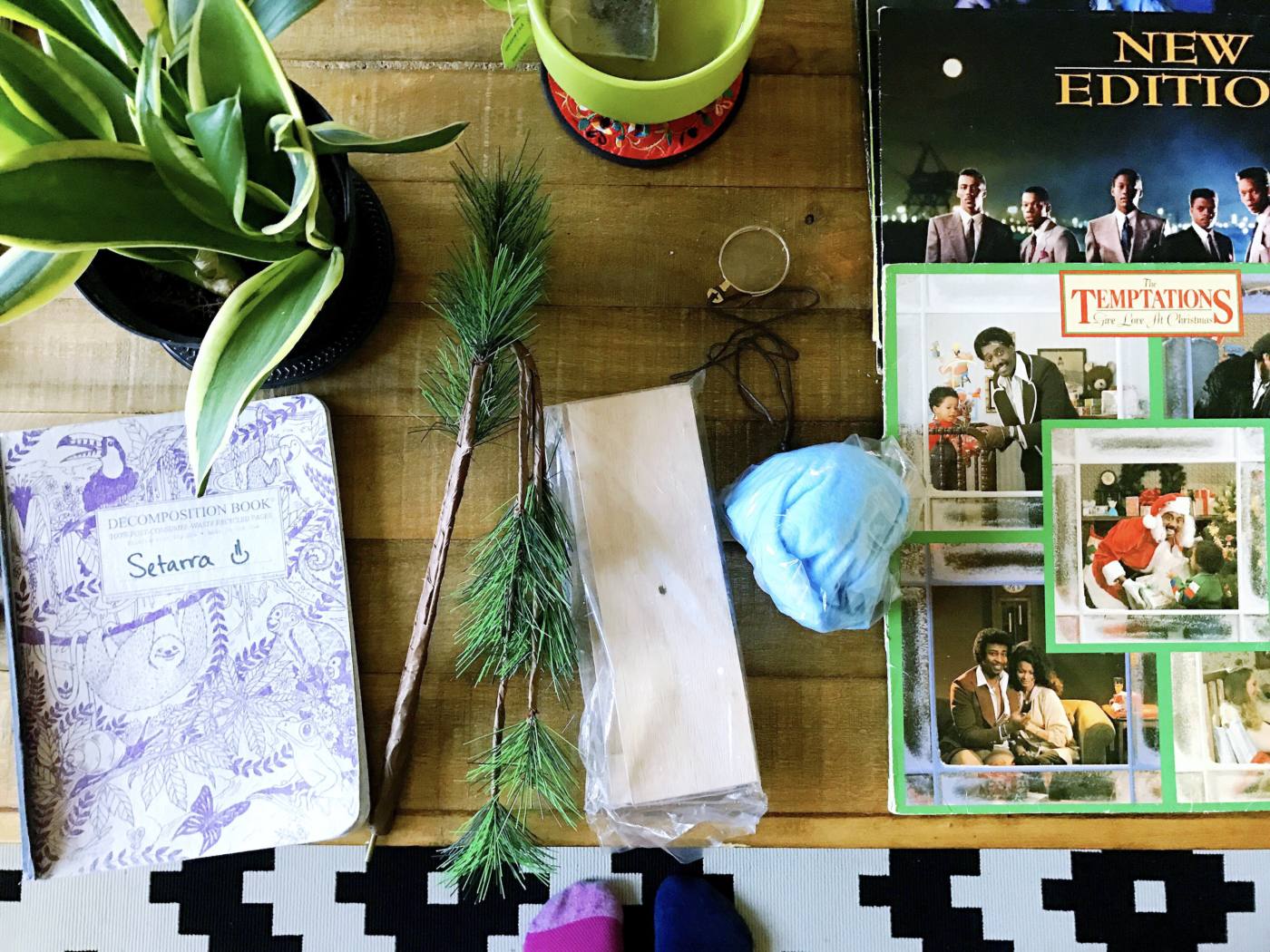 At least, not until we have kids… And no, we're not trying to have kids yet lol.
The ritual of finding and bringing home a Christmas tree and then decorating it is a tradition that we feel will be even more special if we wait to share it with our kids.
So that's what we're going to do.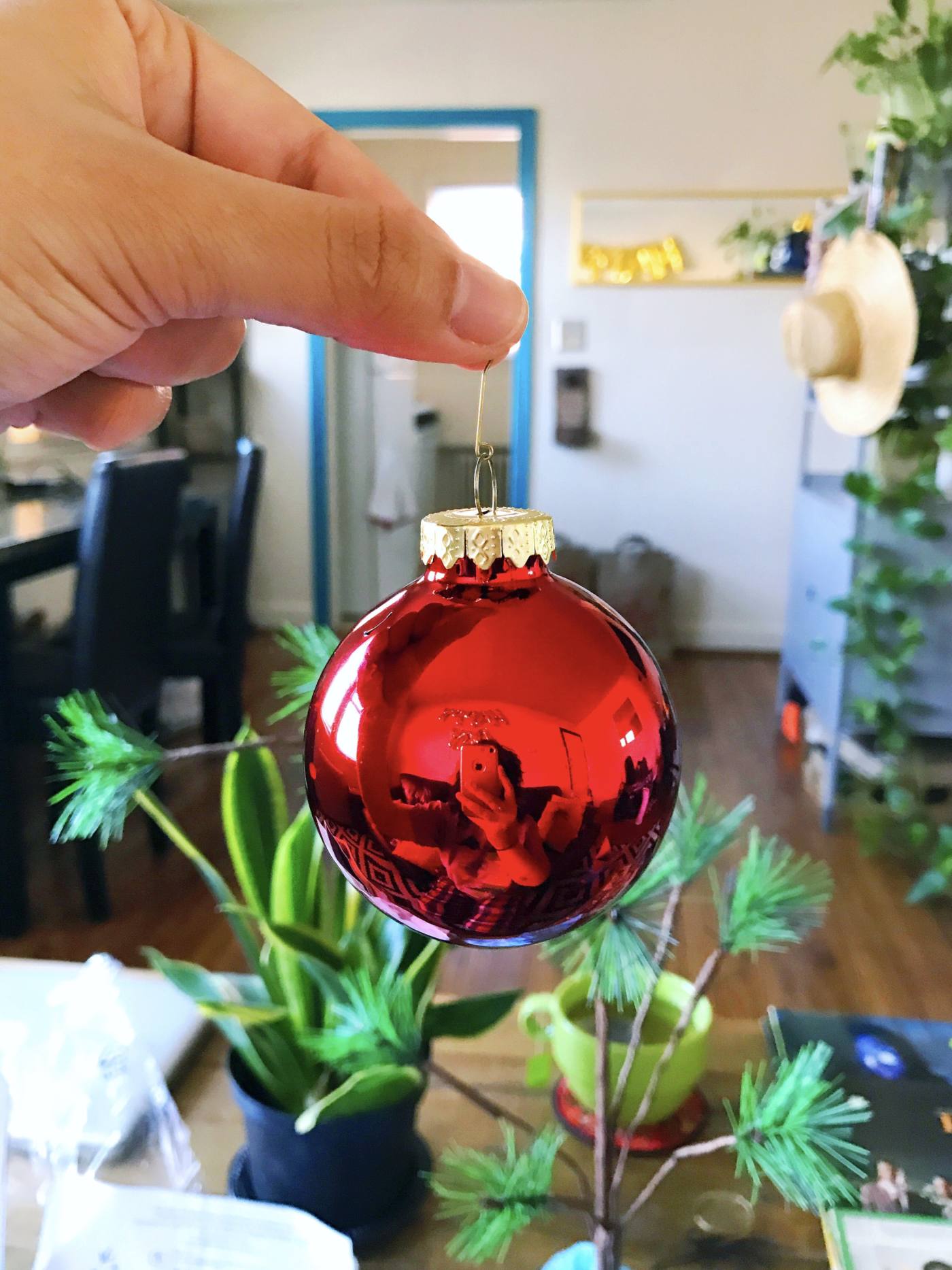 In the meantime, we found the perfect (fake) Christmas tree for our 600 sq. ft. home this year.
It's something Charles has been talking about since we moved into our apartment so when I saw it on Amazon, I knew I had to get it.
The snake plant that usually sits on our coffee table has been moved to the dining room table for the holiday season.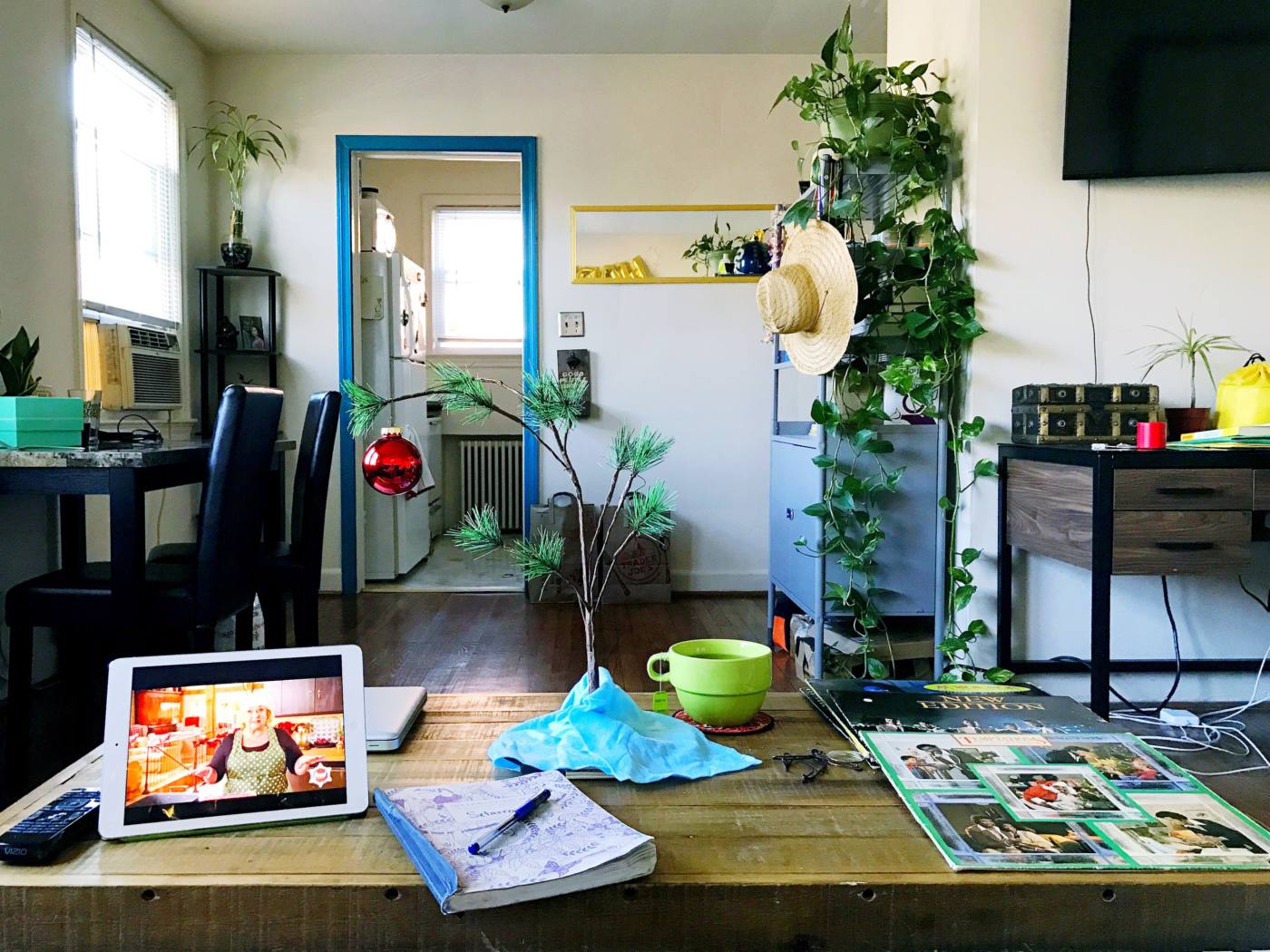 And in its place is our very own Charlie Brown Christmas Tree.
Because sometimes great things come in little packages, don't you think?
"I never thought it was such a bad little tree. It's not bad at all, really. Maybe it just needs a little love." – Linus
And now for the great holiday debate… Are you team real Christmas tree or fake Christmas tree?
xo, Setarra
0