^^ Press Play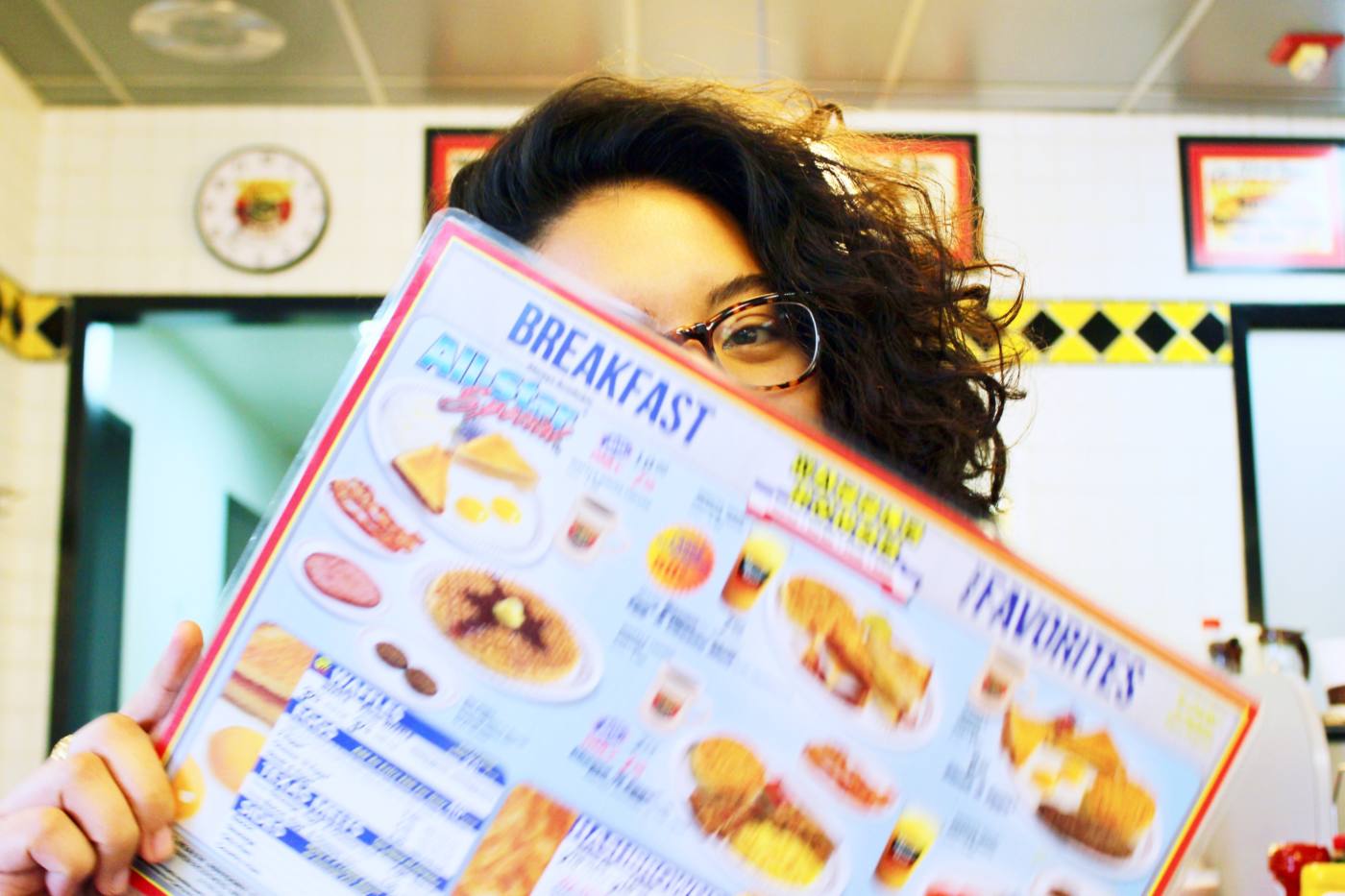 My mind is telling me no, but my body (a.k.a. my mouth) is telling me yessssssssssssssss! <- Pretty much how I feel whenever I go to a restaurant or bar and order something off the menu that isn't considered "clean or healthy or (this one is my favorite) good for you."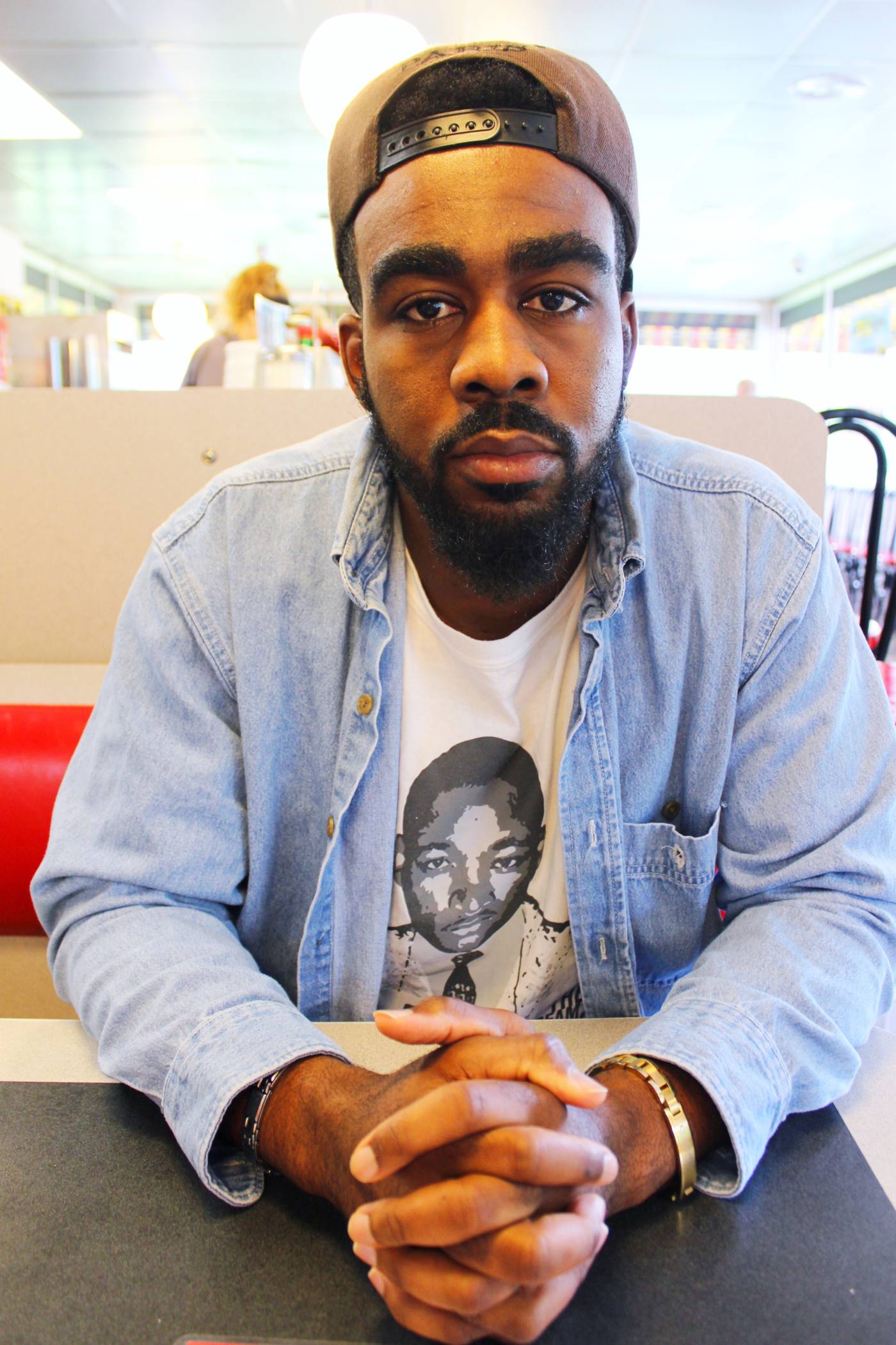 ^^ My handsome man <3
Good for you? My whole thing is this… If it tastes good, then it is good for me. Everything in moderation, of course.
Monday through Friday, Charles and I prepare our meals at home for breakfast, lunch and dinner. And for the most part, our meals are pretty "healthy".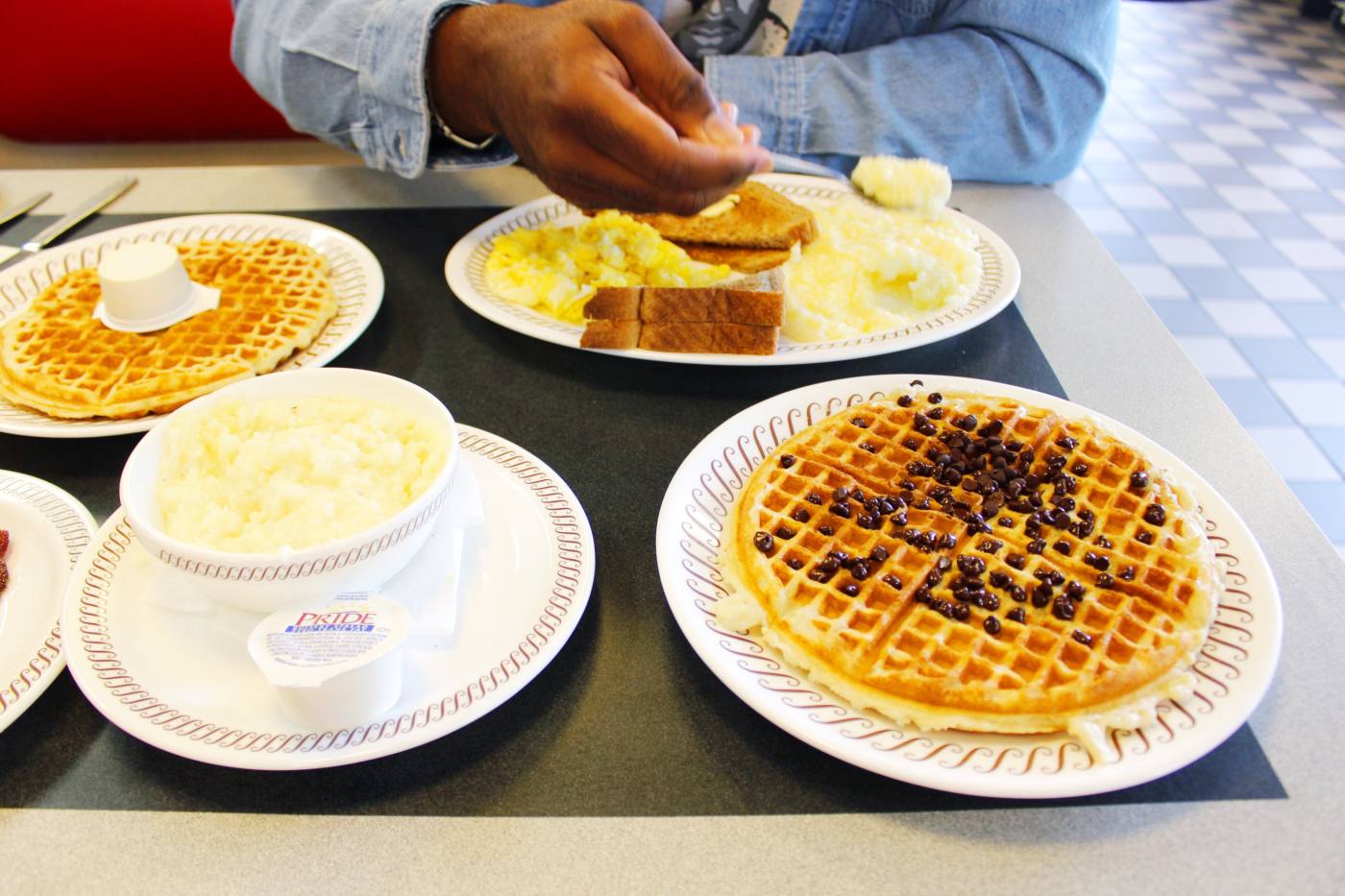 But on the weekends… On the weekends, we like to live a little especially when it comes to breakfast since it's typically the cheapest meal of the day when eating out and our favorite type of food to eat. I could totally eat breakfast food for lunch and dinner.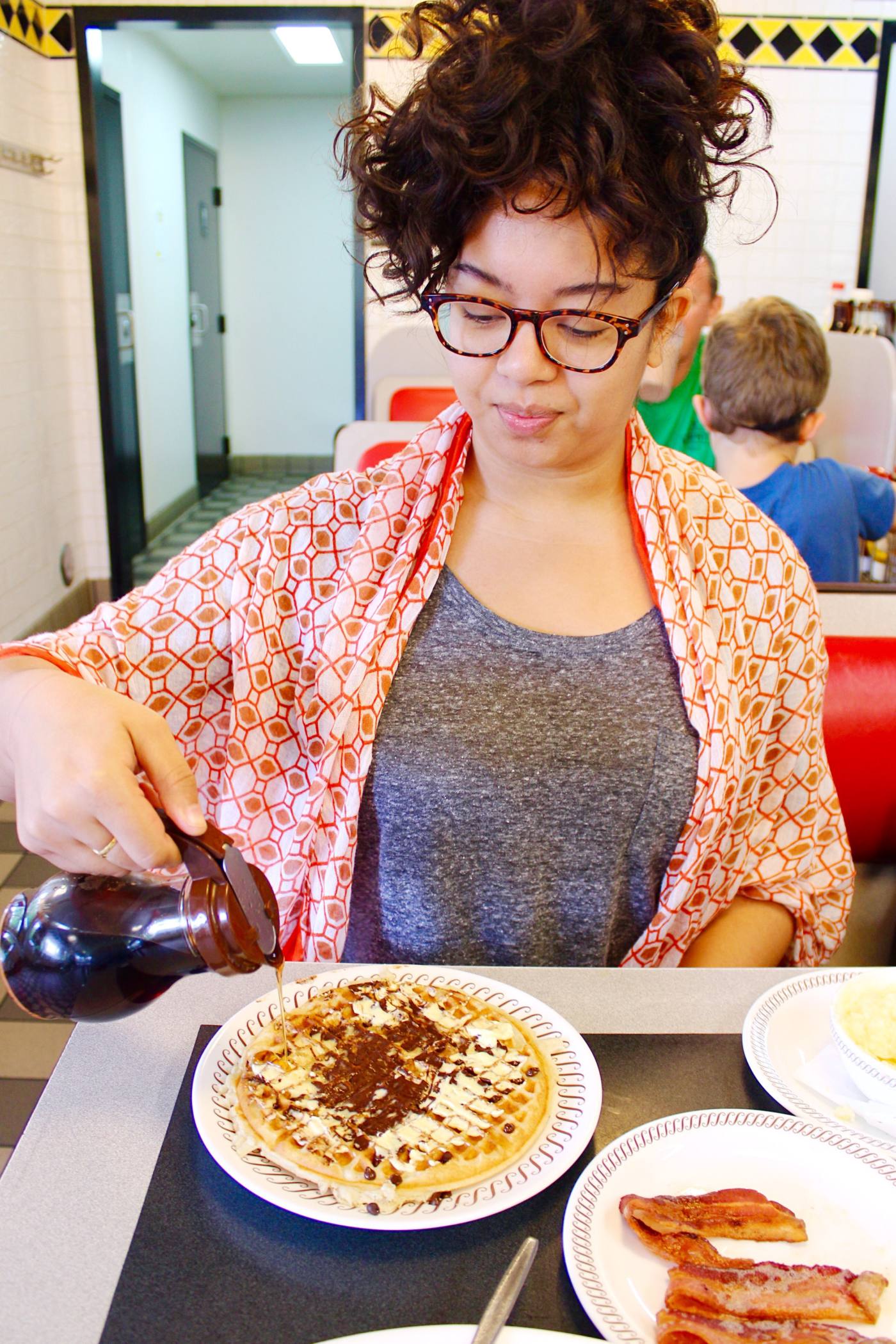 While on the highway back to Northern Virginia from Philadelphia, Charles and I felt the call of hunger and started looking at exit signs to see what restaurants were around.
We had thought to stop by a CVS, grab a few snack bags and bottles of water and get back on the road… But then we saw a sign for The Waffle House and our original plans were immediately put aside.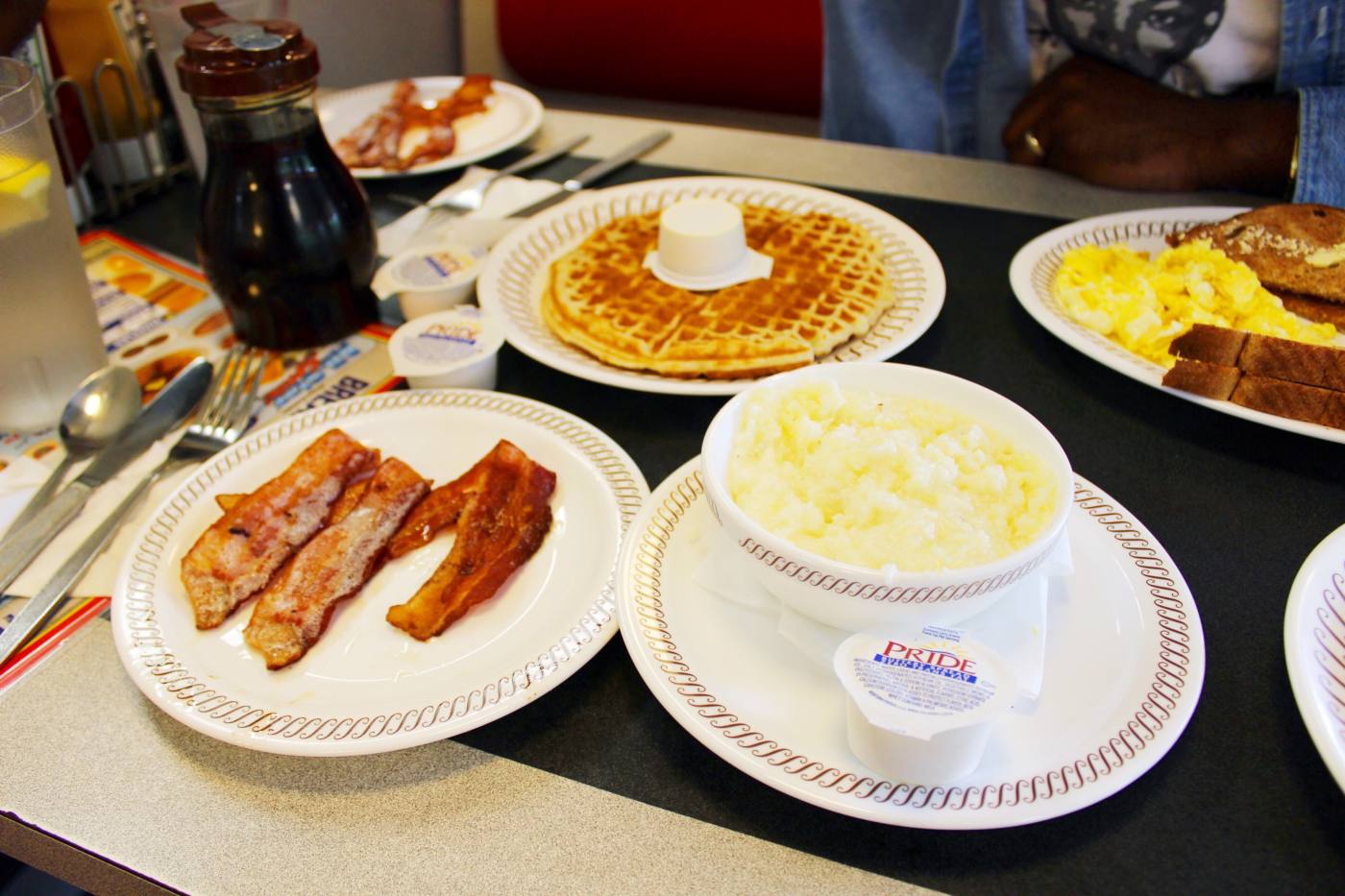 A well-known southern establishment, The Waffle House is open 24 hours, 365 day a year. The waiters and cooks still wear the uniforms that were worn 60 years ago when it was established and the restaurant's interior has a dive-y diner feel that is charming in its own way.
As for the food? It's decently priced and satisfying especially if you're craving one of my favorite breakfast items, the waffle.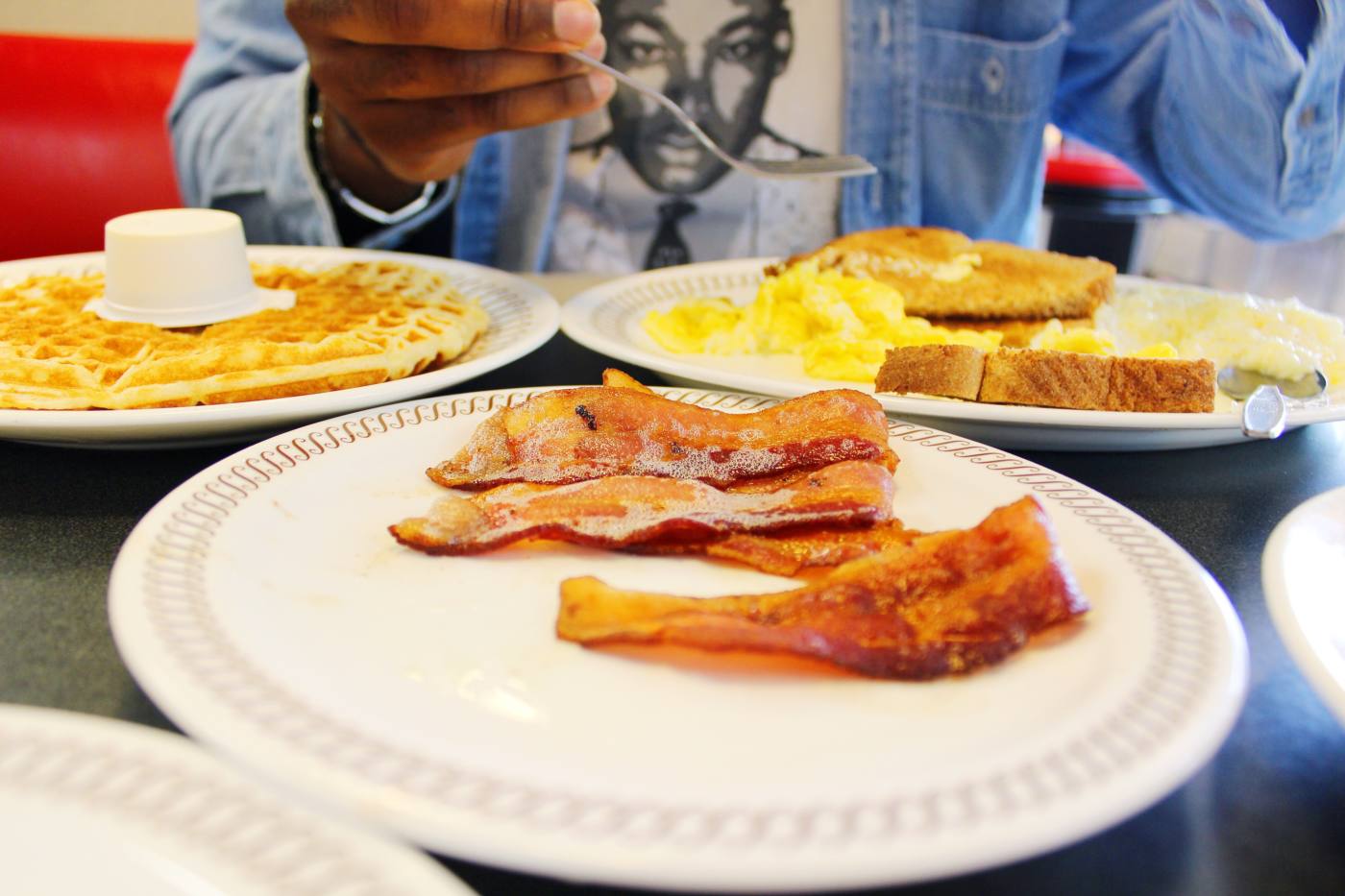 Before I met Charles, I had never eaten at The Waffle House.
I remember how his eyes got huge when he realized I had never eaten there before and I also remember asking him "What do they serve there?" And his answer "Uhhh, waffles…."
Definitely a palm to forehead moment for me. We had only been dating a couple months and I remember thinking, "Darn it Setarra. Why'd you have to go and have a Jessica Simpson moment in front of him." lol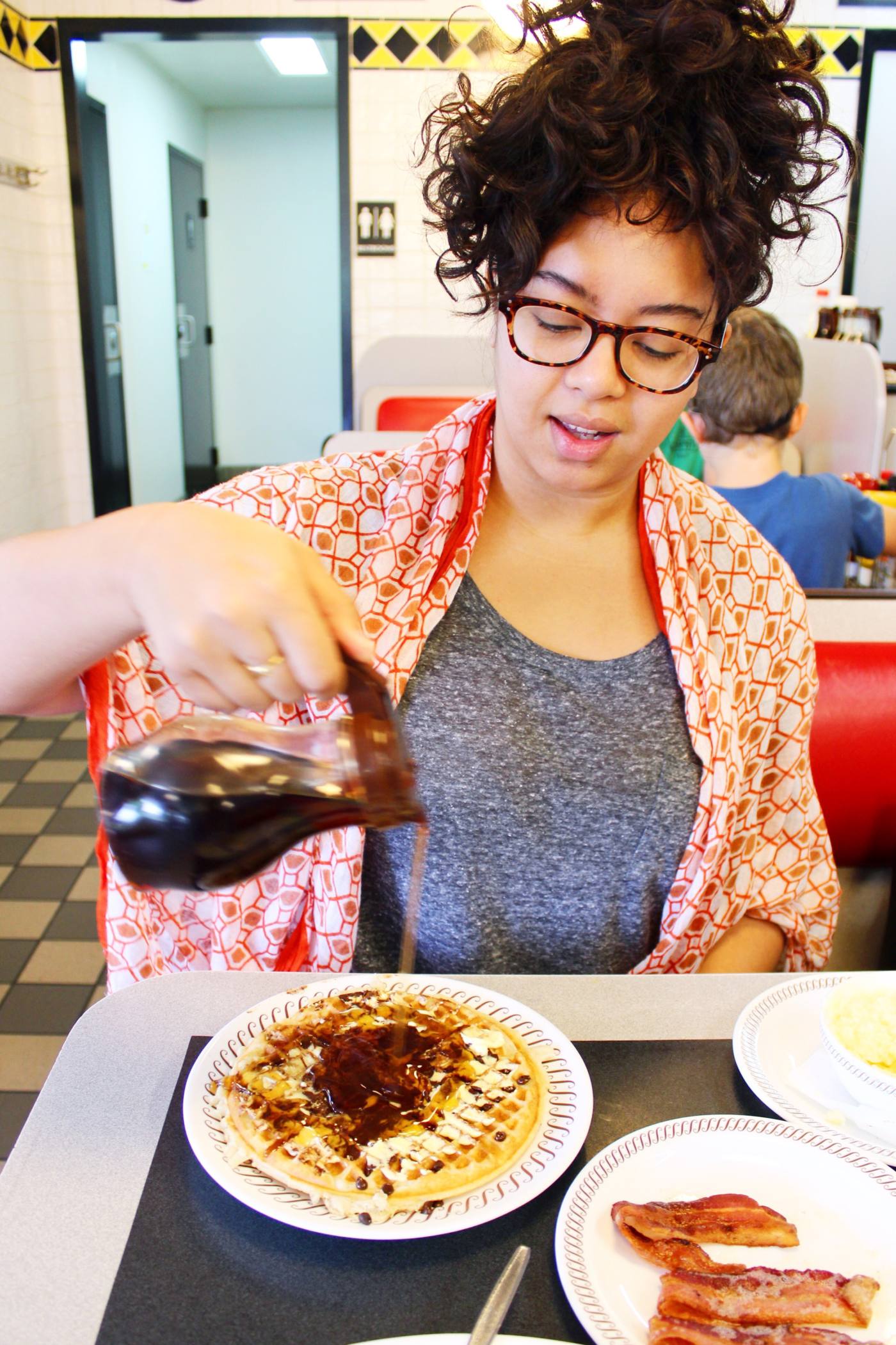 Nearly 9 years later and it's safe to say that I now never say "no" to an opportunity to eat at The Waffle House especially since the closest one to us is located an hour away in Dumfries, VA.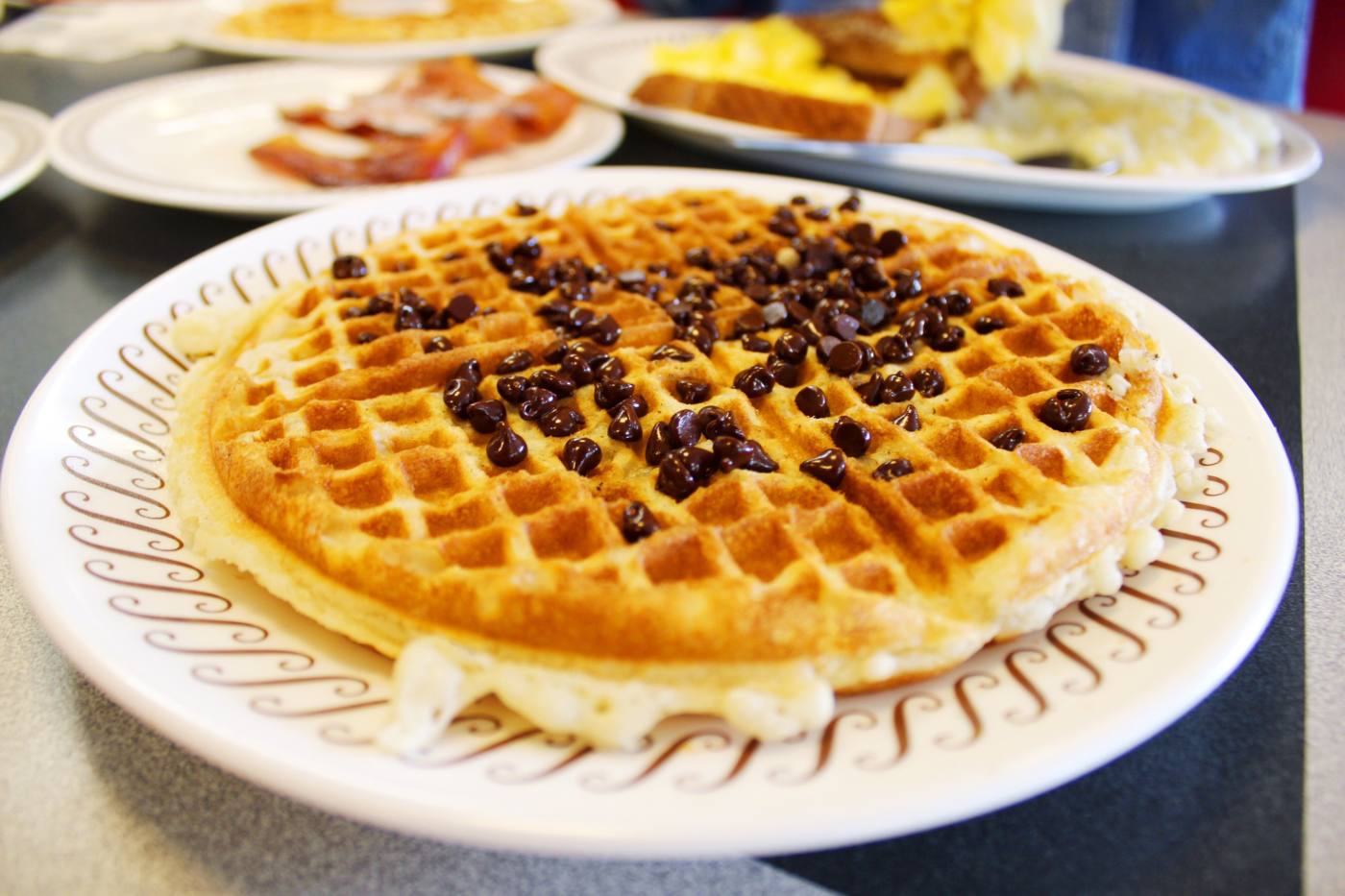 My favorite thing to order off their menu is the chocolate chip waffles with a side of bacon and grits. (soooo good!) Charles typically gets the All-Star special a.k.a. the "everything on breakfast menu" combo.
I recently learned from Charles's mom that you can ask for your waffle to be overcooked so it comes out really crispy. Definitely going to give that a try next time we ever pay a visit to The Waffle House since it's a rare treat to eat at one in this area.
Have you ever been to The Waffle House? If so, what do you like to order from there?