Attention All: The Burghal Gurl has retired from the blogging business. Don't worry, she's lounging on the beach in front of an all-inclusive retirement resort in the Caribbean sippin on margaritas while enjoying the pleasure of having a shirtless 21 year old man massage her feet… She may have gotten the better end of the deal haha.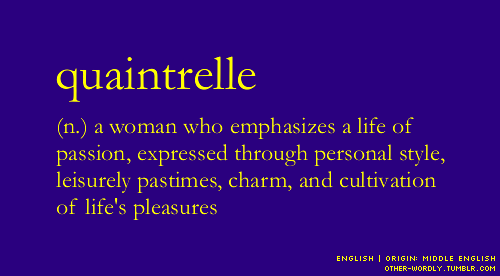 Having grown so much this past year, I no longer felt a connection to being a 'gurl' anymore. I was also tired of people finding my blog through the 'burghul' search keyword which I learned the hard way is also the name of a cereal food that's made from wheat… And people, this blog is not about wheat haha. As such, I went looking for a new name that I felt encompassed my approach in life. What do you know… While surfing the web, I found the perfect name! And for those who are wondering, the pronunciation is | quAn-'trel|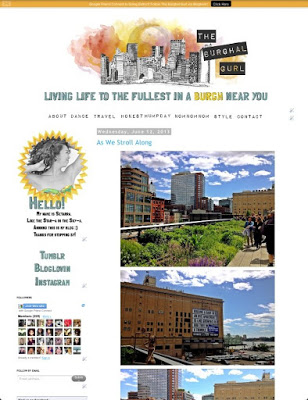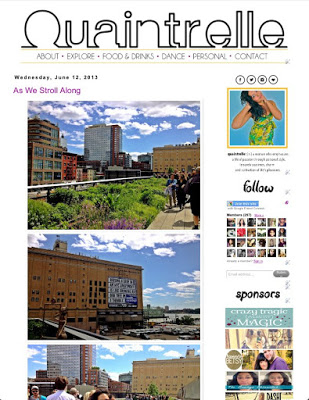 Before | After
I want to give a huge shout out to Erin of
Two Thirds Hazel
for doing an ah-mazing job with redesigning my blog. She took my ideas from the questionnaire I filled out and manifested them into real life! The design is much cleaner while maintaining that urban vibe I'm all about. I love, love the font for the header because it reminds me of a city skyline. Oh and in case you were wondering, Erin works fasssssst. My blog design was done in less than 3 hours! Talk about instant gratification! She's also cool under pressure. We hit a couple snaffus while uploading the design but it wasn't nothing she couldn't handle. Thank You Soooo Much Erin! You're the bomb diggity :)
And that's that! Hope you guys like my new blog name and design!
For those who follow me via Bloglovin, my posts should post as scheduled since everything on my old domain should forward on to the new one. I'm working on updating my domain name without having to create a new profile. If you aren't seeing my new posts on bloglovin, please let me know!
In the meantime, make sure to follow me on my social media outlets!

Linking Up With:
0