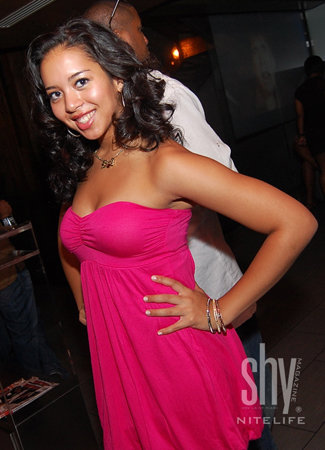 ^^^ Me- 3 years ago …
A couple years ago while teaching dance, I supplemented my income by working as a promoter for
Nuvo liquor
in the DC nightlife scene. I basically walked around in a pink dress, offering deals for patrons of different nightclubs if they ordered a Nuvo drink. At the end of the night, I got my cash and bounced. Definitely a side gig I've recently thought of getting back into to make some quick money so I can save for life's "whatevers".
Through working the nightlife scene, I got the opportunity to be in a music video. For the record, I did NOT have any weave on in this video … But I was still patting away like any other!
I got mixed reviews from family and friends when this video was released on MTV … My friends loved it. My family … eh. I think it may have been the booty shorts and sexy feel of the video but I don't think I crossed the line into video hoe-dom … I mean … I'm not gonna be able to wear these types of clothes forever!
Whenever I look at this video, I can't believe how skinny I was a couple years ago! It definitely serves my motivation to get back in shape this year.
Enjoy! Peep the girl with the stripe top on … She kinda looks like me ;)
0