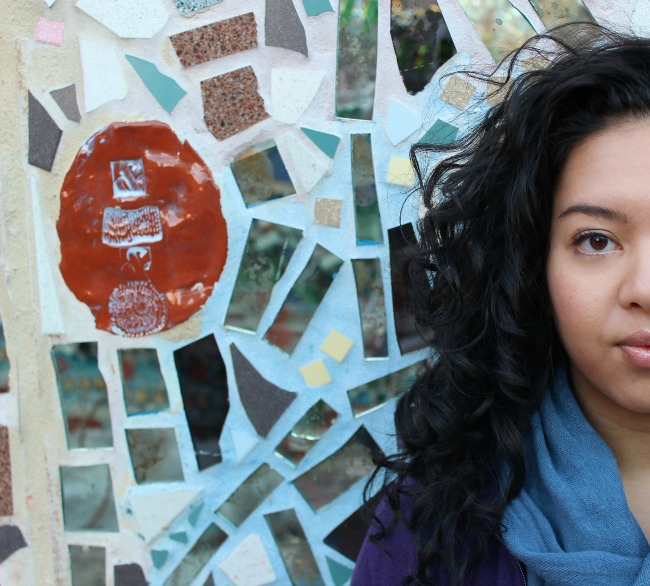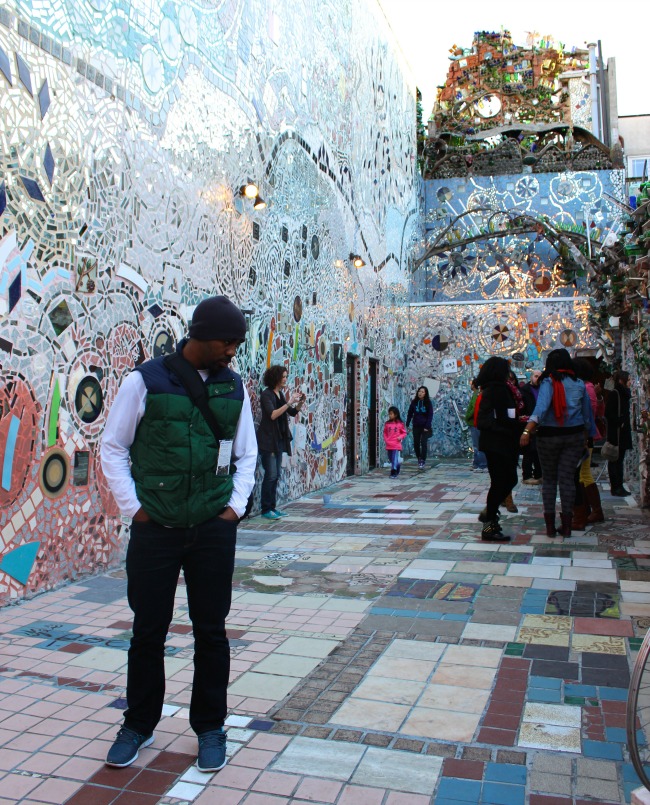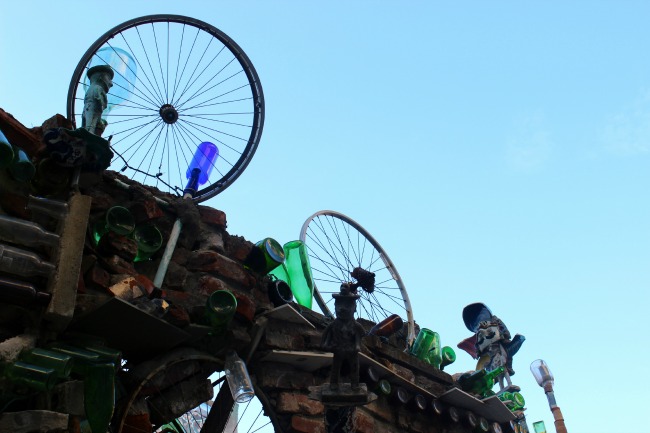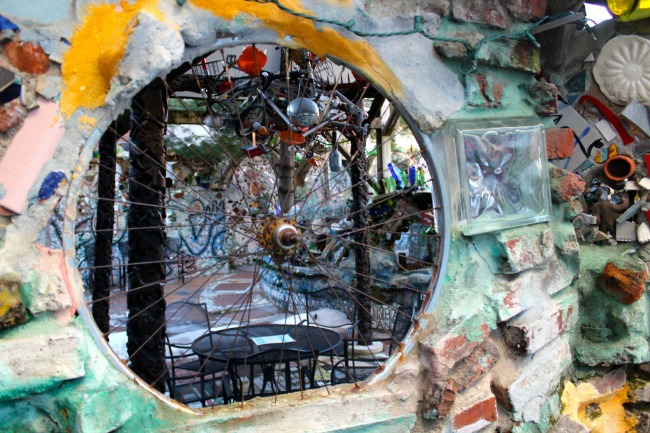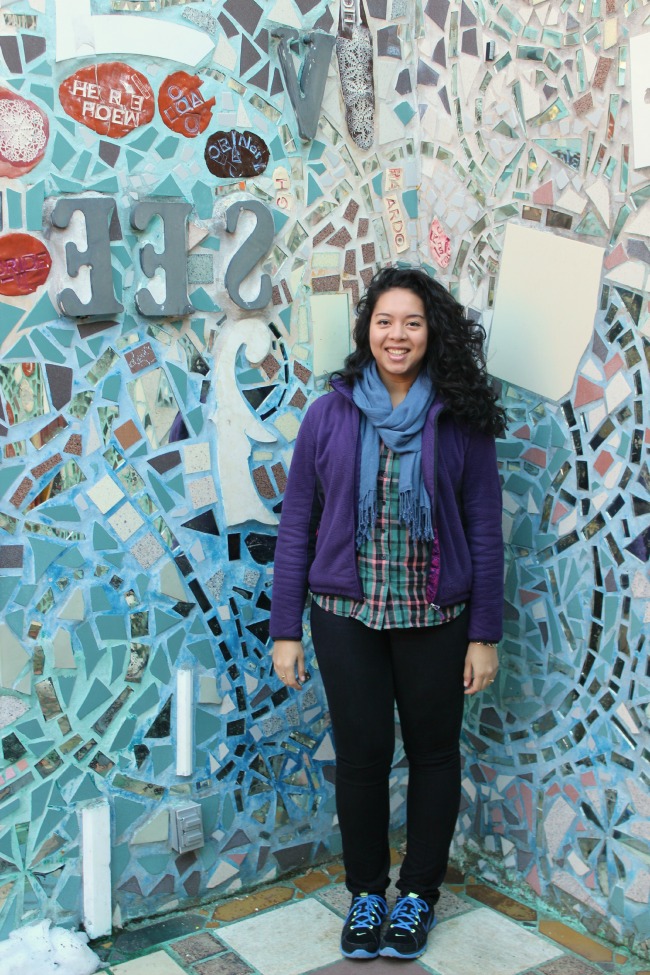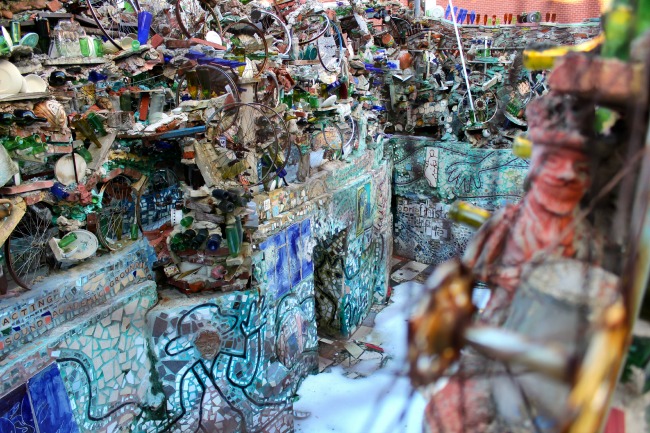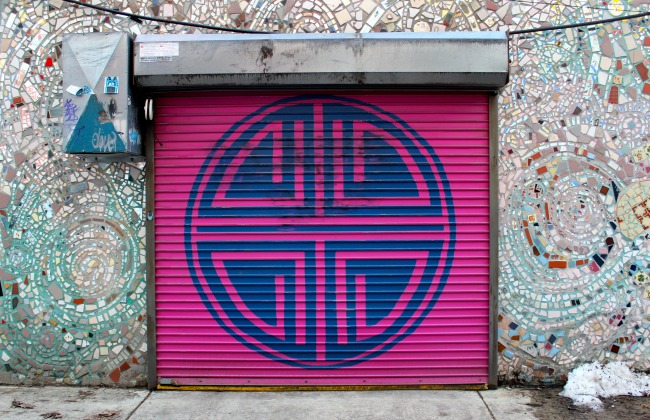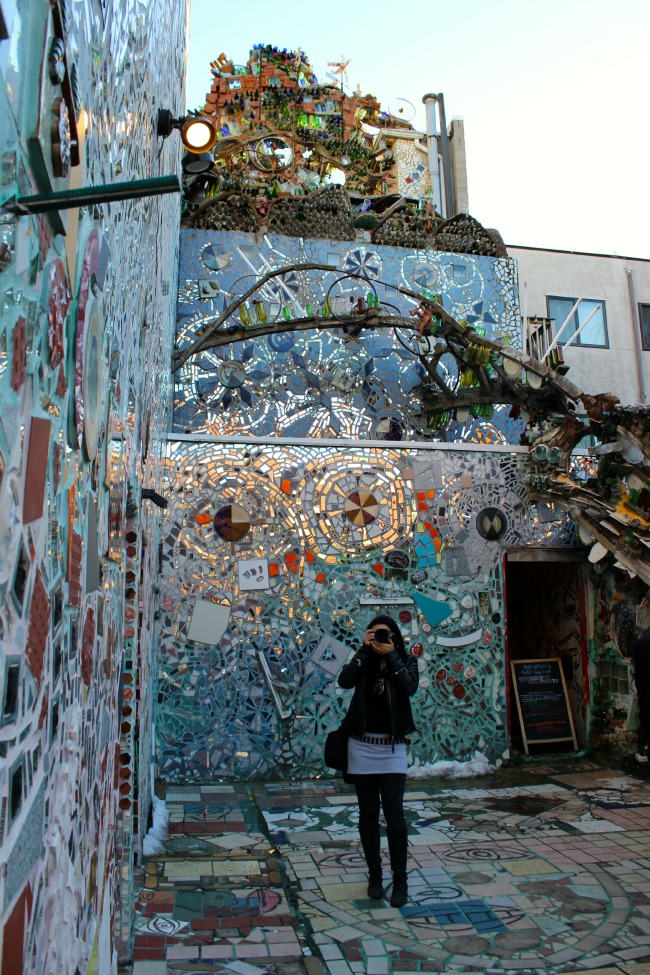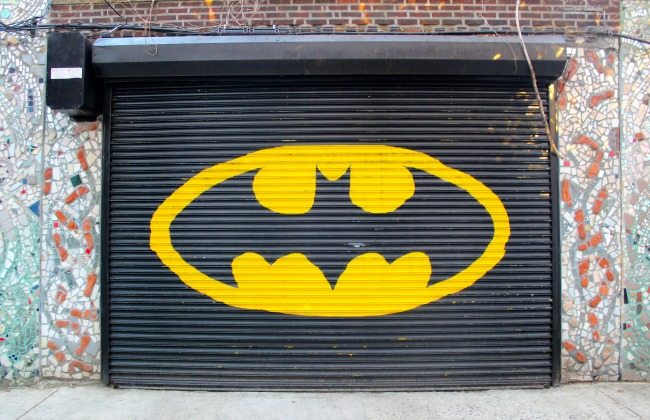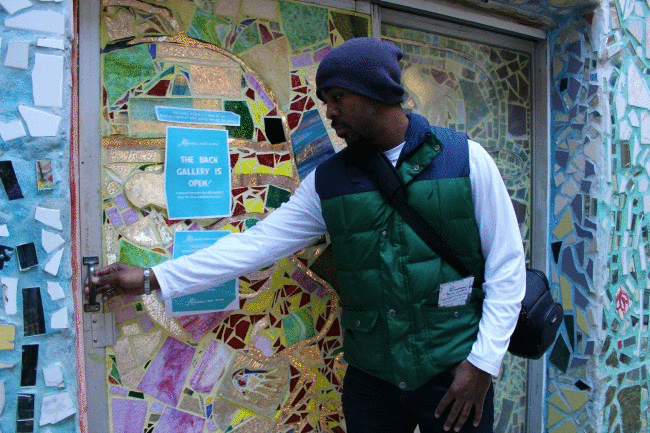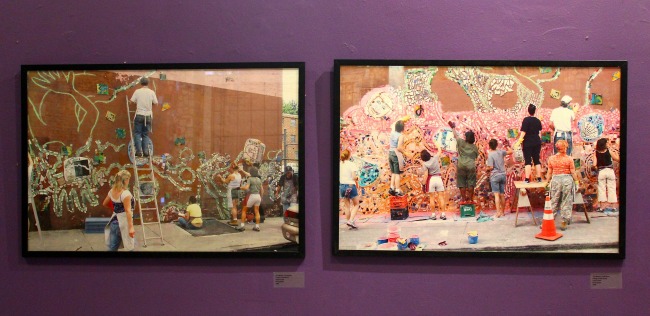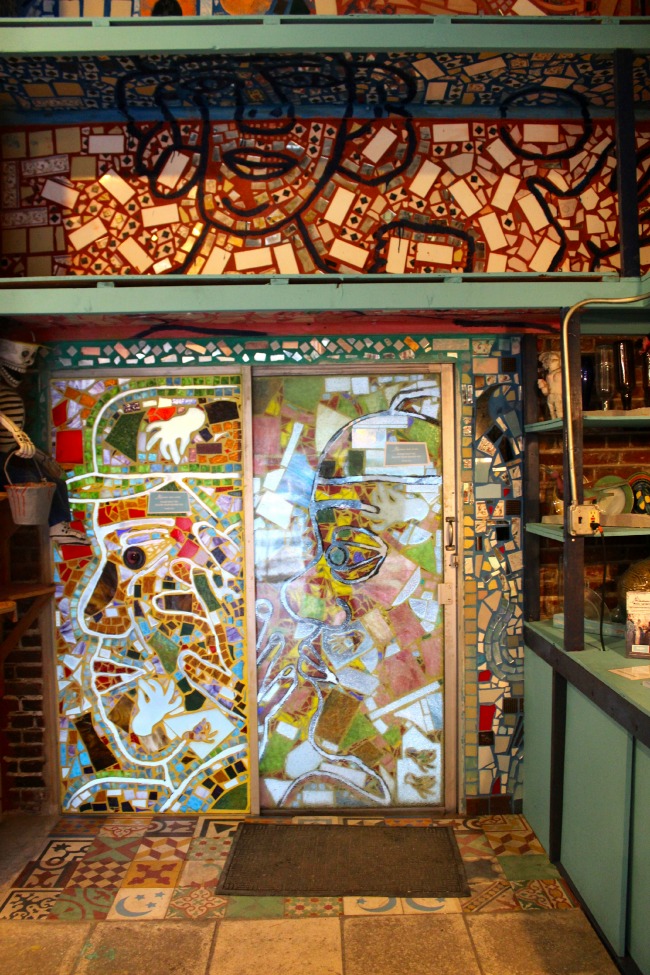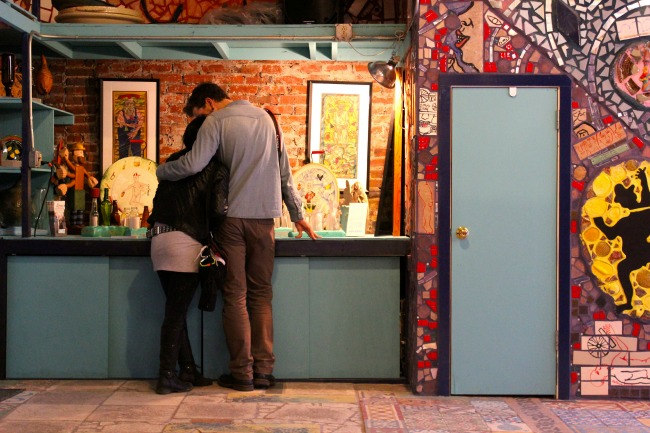 ^^^ I know, I'm such a creeper but I just had to snap a photo of this embracing couple…
Love… That is the first word that comes to mind when I think about our visit to the
Magic Gardens
in Philadelphia. The Magic Gardens was made with… Love. And
Isaiah Zagar
is the award winning mosaic mural artist behind this magnificent urban art institution (of love). Ok, no more 'love' talk… Zagar started working on this installation in 1994 as a way to beautify the South Street neighborhood he resides in and it's grown to become a tourist art destination within its own right. What once was a grass yard is now a courtyard giving way to a labyrinth of tunnels and grottos embalmed in Zagar's signature style of mosaic tile work. The community of South Street came to together to save Zagar's mural work when the owner of the vacant lot decided to sell the abandoned property Zagar had been working on (kind of like what happened to
5 Pointz
but
with a happy ending). As a result, Magic Gardens is now a thriving non-profit organization whose mission is to preserve Zagar's history of work and engage the surrounding community through outreach education about folk, mosaic, and visionary art. Zagar himself teaches a mural workshop every month.
Unfortunately because of the icy conditions during our visit, the labyrinth area was closed off but Charles and I did have access to the courtyard and indoor museum. As you can tell from the photos above, the "little" we did see was alot for what it was. I can only imagine how much time and dedication Zagar put into Magic Gardens (Zagar continues to make additions to the installation every year) because there was no floor or rooftop left untouched. Oh yea and get this: If one wanted to… They could rent out the Magic Gardens and use the courtyard space to hold a wedding ceremony. A wedding in a setting like that!?!? Me in a white dress with that mosaic tile in the background?!?! Man, Oh Man. An engaged girl can dream… #wheresmygenie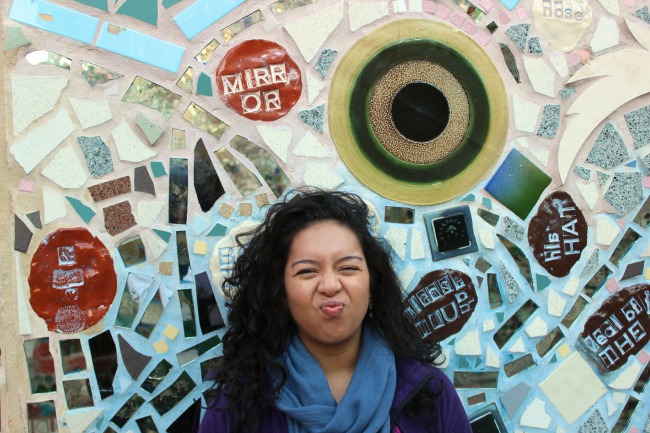 1020 South Street
Philadelphia, PA 19147
Happy Friday & Have A Great Weekend!

Facebook | Twitter | Bloglovin | Instagram | Pinterest
Linking Up With:
Treat Yo Self, Fresh Face Friday, Fab Favorites, Photography Friday
0