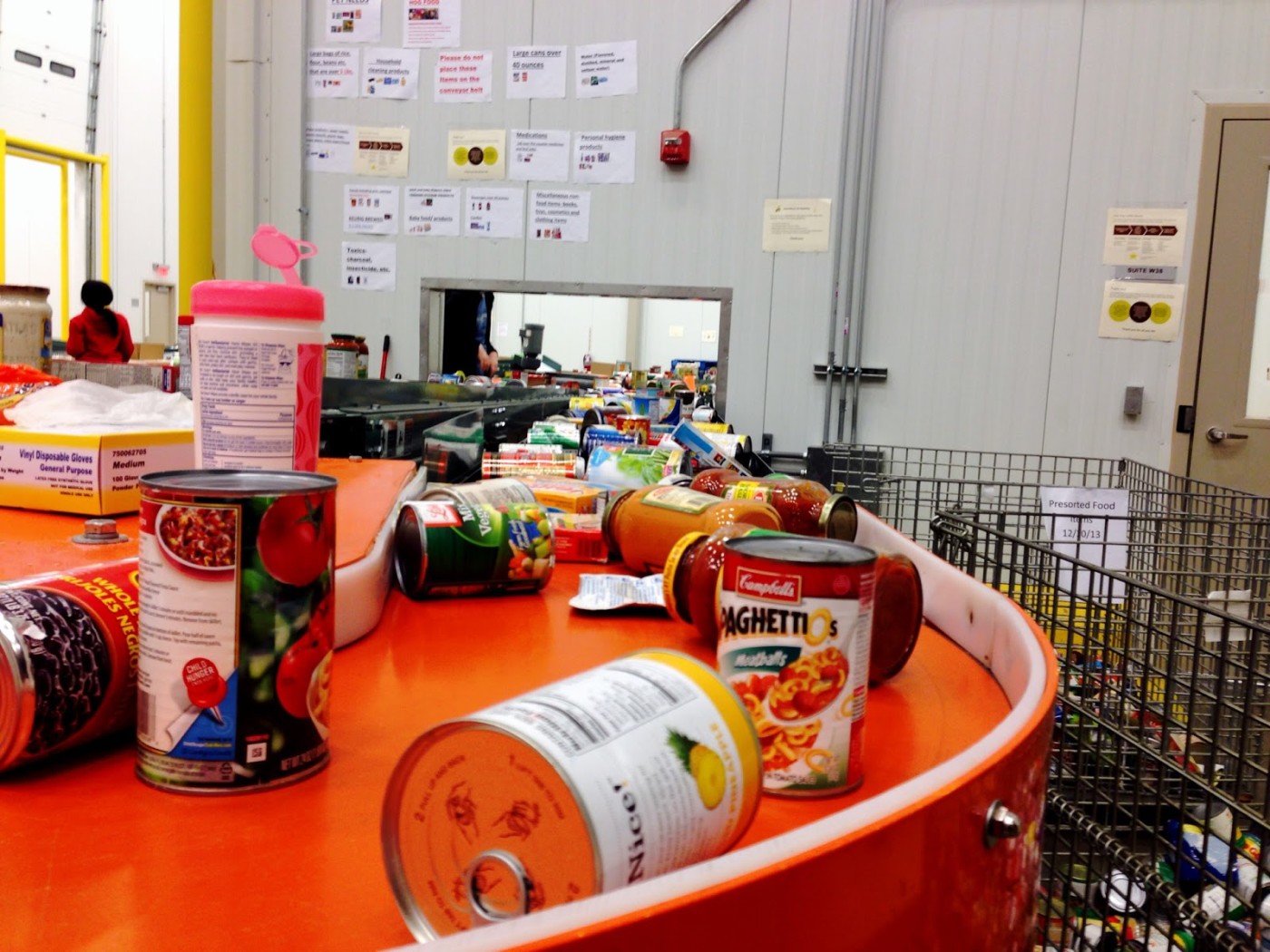 Remember that one time I received my first ever RACK and said that I would return the favor by giving back in my own way? Well I did it. So without much ado, let's take it back to the day before Christmas 2013… Because if I don't blog about it, then it never officially happened :)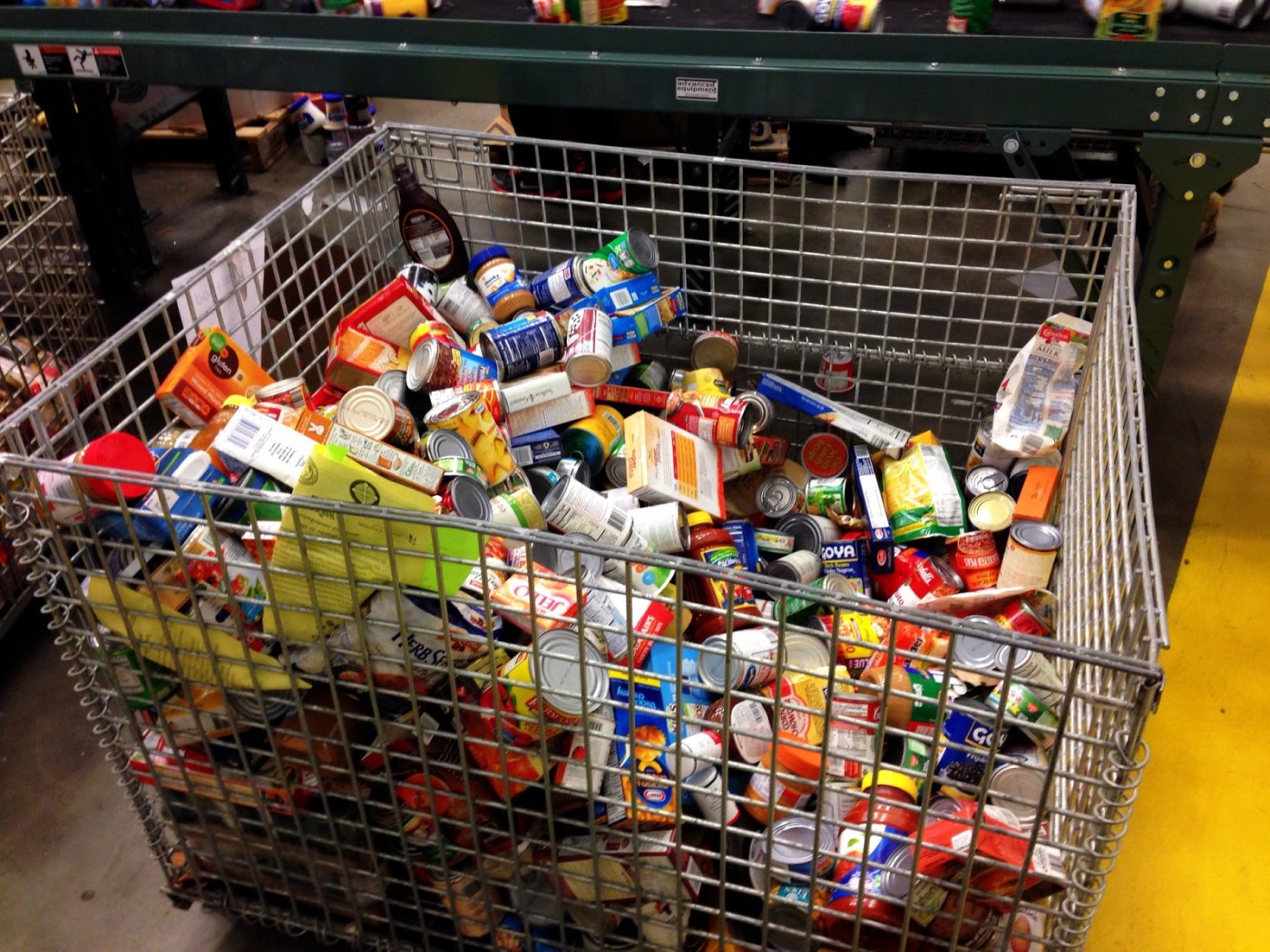 Location: Capital Area Food Bank
Time: 9:30am
Group: Me, Charles and my girlfriends, Kiara & Lmya
Mission: To sort through as much of the donated goods as we could. The goods would then be sent later on that day to Capital Area Food Bank's 285 food partner agencies (including DC Central Kitchen) right on time for the agencies to then prepare and distribute Christmas dinners or food packages out to communities suffering from poverty and coinciding hunger issues.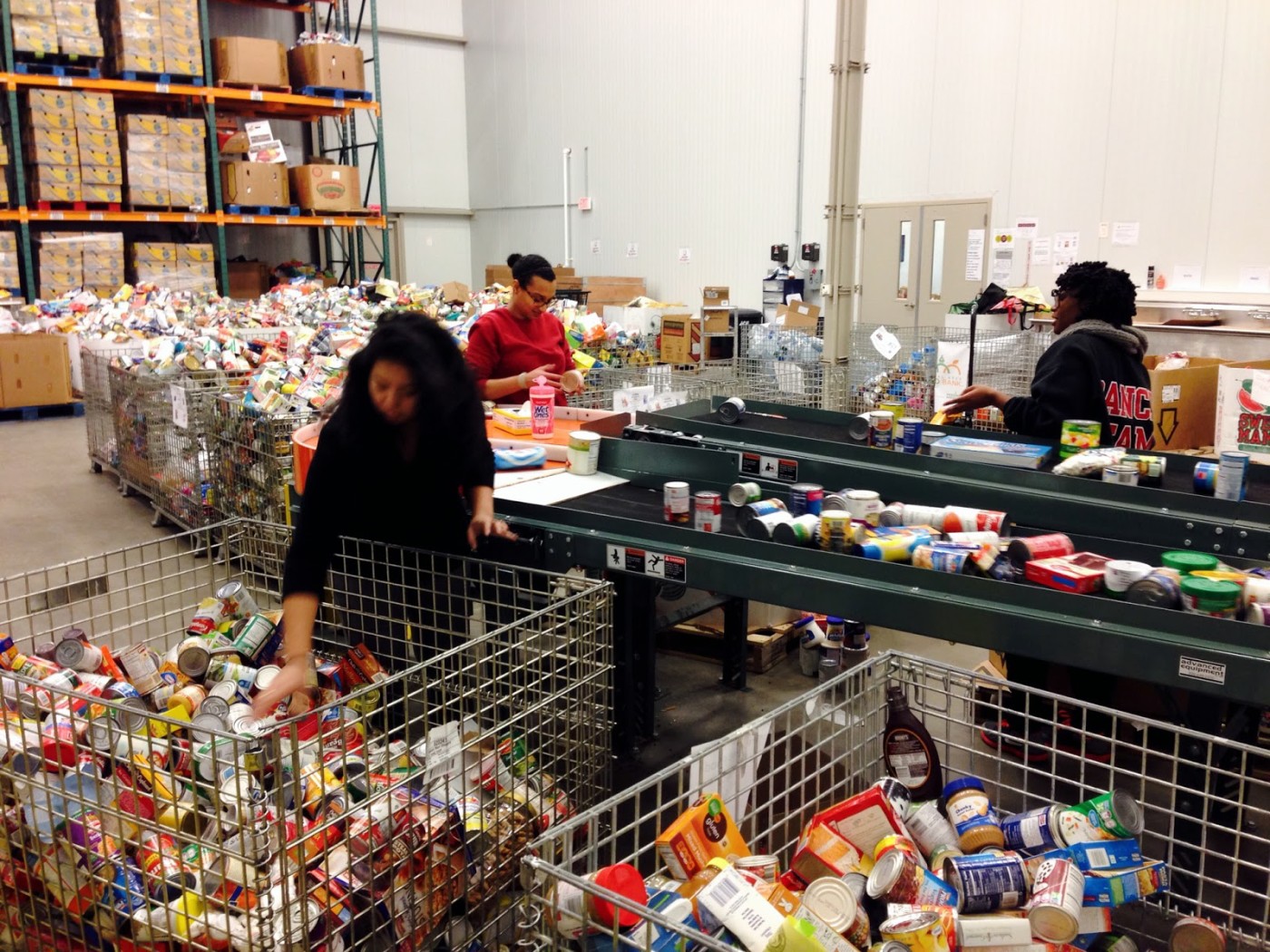 Each person within our group of volunteers was given assigned a food group to sort through. For example, one person was responsible for boxing rice and beans, while another person was responsible for boxing canned vegetables and another person was responsible for boxing condiments and sauces. Once we understood our assignments, we were placed around the revolving food belt and went to work.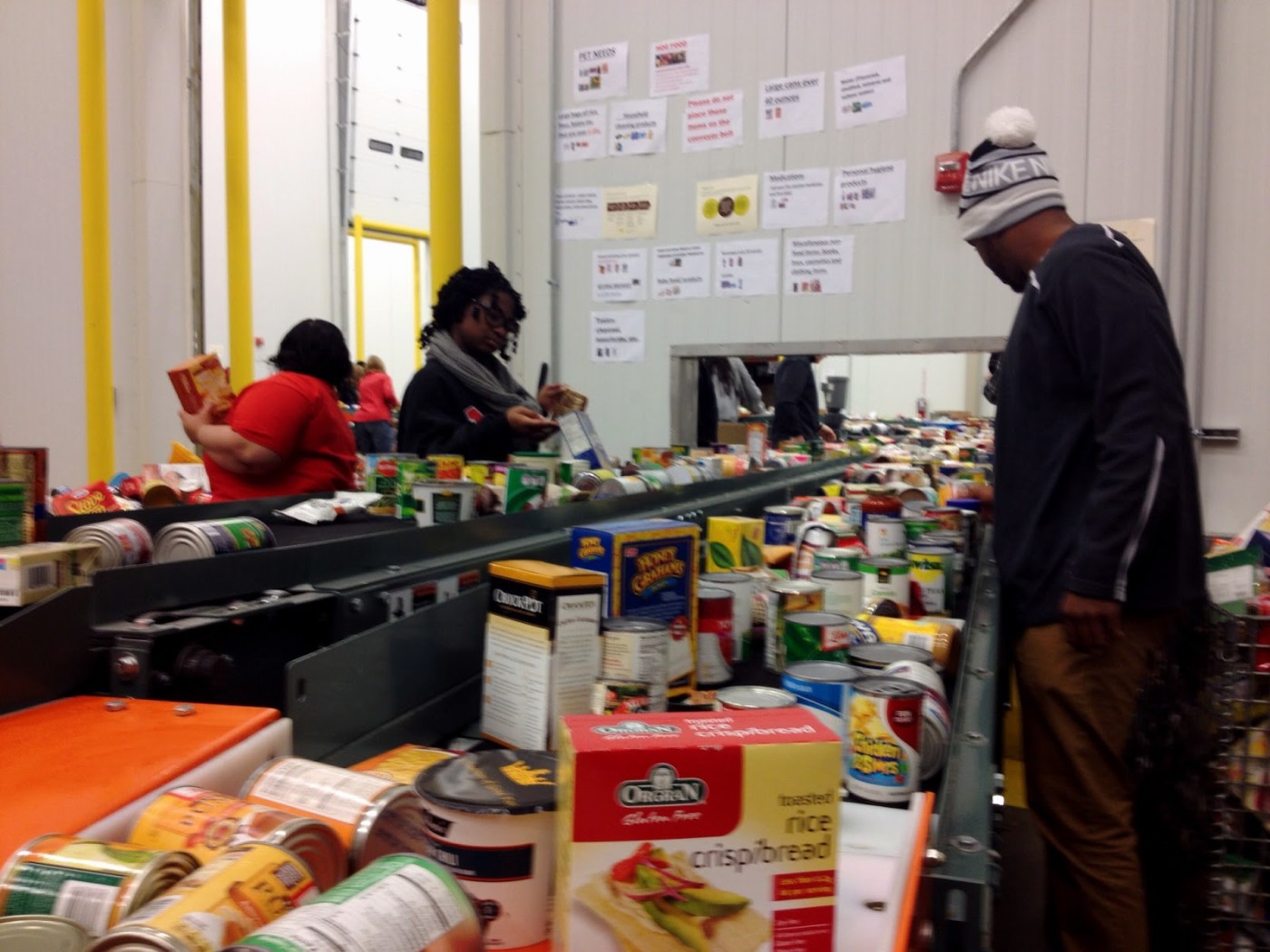 Charles, Kiara, Lmya and I were responsible for unloading the donated goods onto the belt for the other volunteers to sort through. We had to inspect every item before we placed them on the belt to make sure that 1) The cans were sealed and not punctured 2) Containers larger than 40oz. were to be taken to another section. 3) Cans or boxes without any labels were to be dump. 4) Swollen cans were to also be dumped because that meant more than likely that the contents inside were spoiled. And 5) Any baby food that was found in our piles was to be transferred to another crate.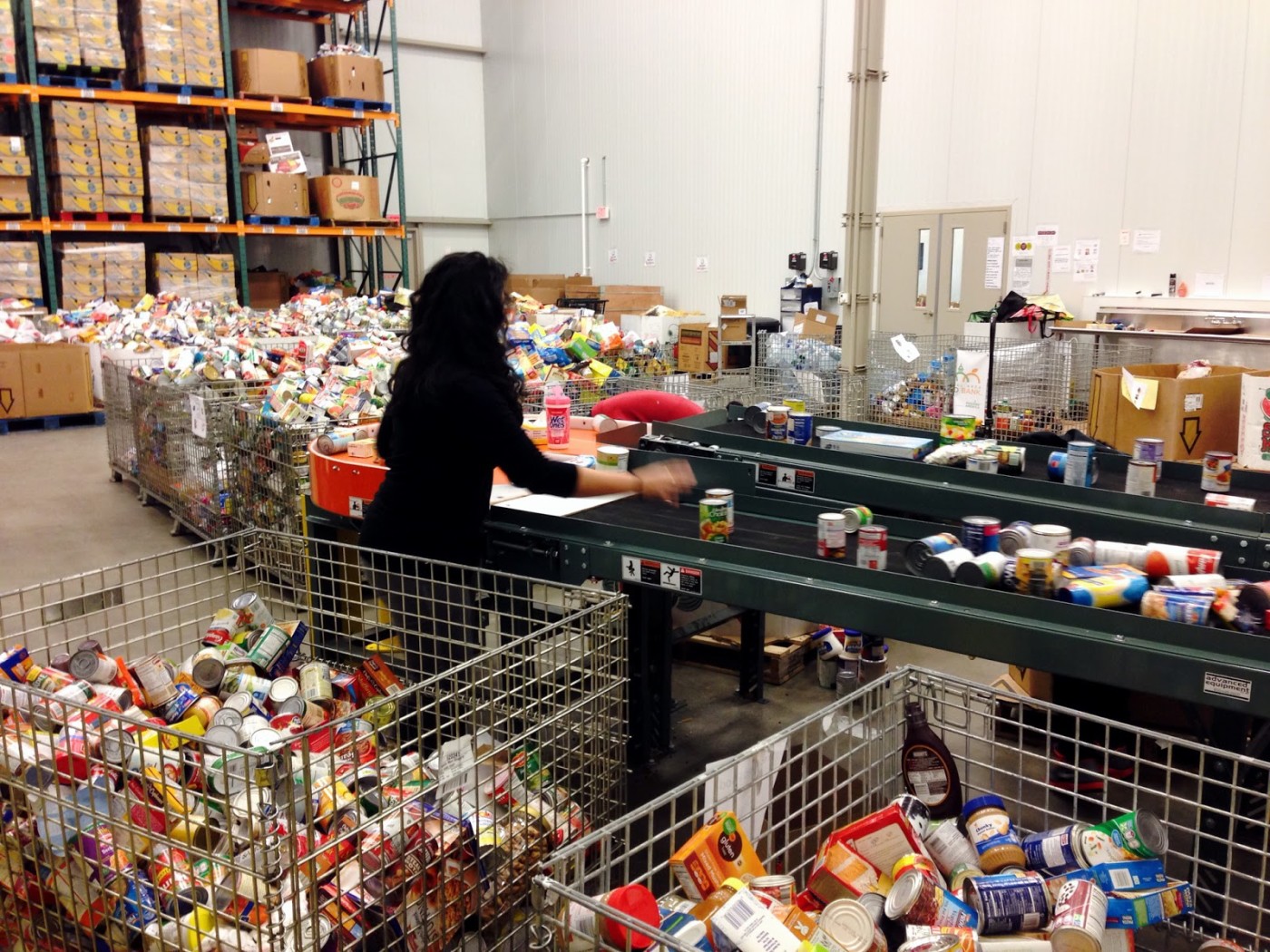 Our group's goal was for each person to unload two crates full of food onto the belt and as you can see from the photos above, those crates were huge. And so we worked as fast and efficiently as possible for the next couple of hours. Time really flew because before we knew it, the volunteer manager shut down the food belt and thanked us for our help. I swear we would've stayed there for much longer sorting through the goods if they had let us but there was another group of volunteers arriving soon for the afternoon shift.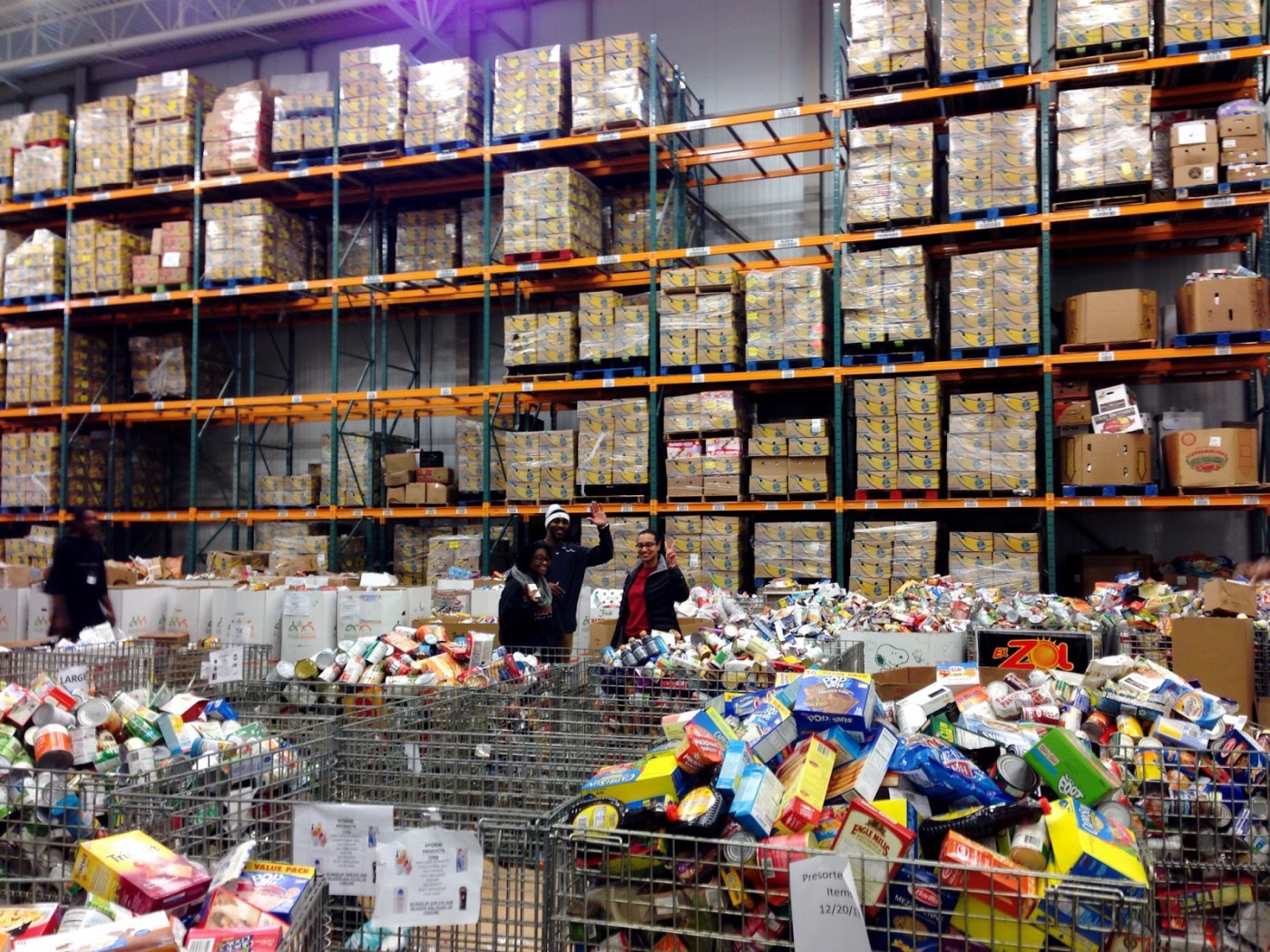 Annually, the
Capital Area Food Bank
distributes 37.5 million meals throughout the Washington Metropolitan Area and it felt great to know that we had played a role in helping the Food Bank reach/maintain those numbers.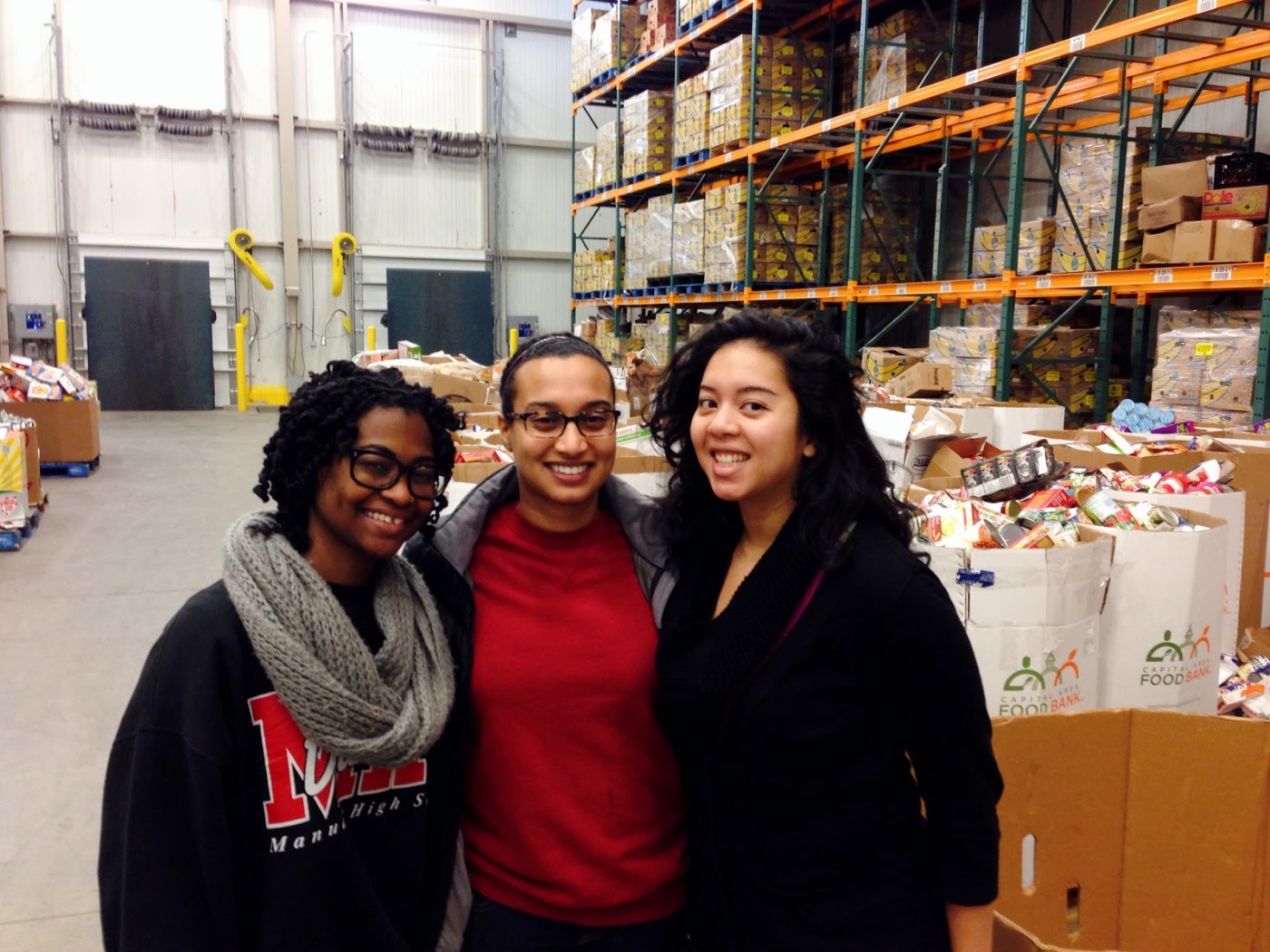 One last thought before I close out this post… The volunteer manager mentioned that they get the highest amount of volunteers during the winter holiday season. Unfortunately, this also means that they have their lowest number of volunteers during the Spring, Summer and Fall season which unfortunately makes total sense. I mean look at me. I volunteered because the season of giving had inspired me and I wanted to give back. But after the volunteer manager's words, I realized that it's even more important to volunteer when the "season of giving" is over. After much reflection I really want to make an effort to give back through out the year, whether it means volunteering with a local org or using this blog as a platform to promote a cause I believe in… Knowing that I'm helping to make a difference (regardless of how little or big) is all that matters.
With that said, I have a few projects in the works and I hope you'll be open to reading about (and maybe even supporting) some of the causes that will be finding their way onto this blog in the future… Because giving back is more than just about me. Giving back is an "US" thing and I kinda think that together we can make a difference :)

Facebook | Twitter | Bloglovin | Instagram | Pinterest
Linking Up With:
0