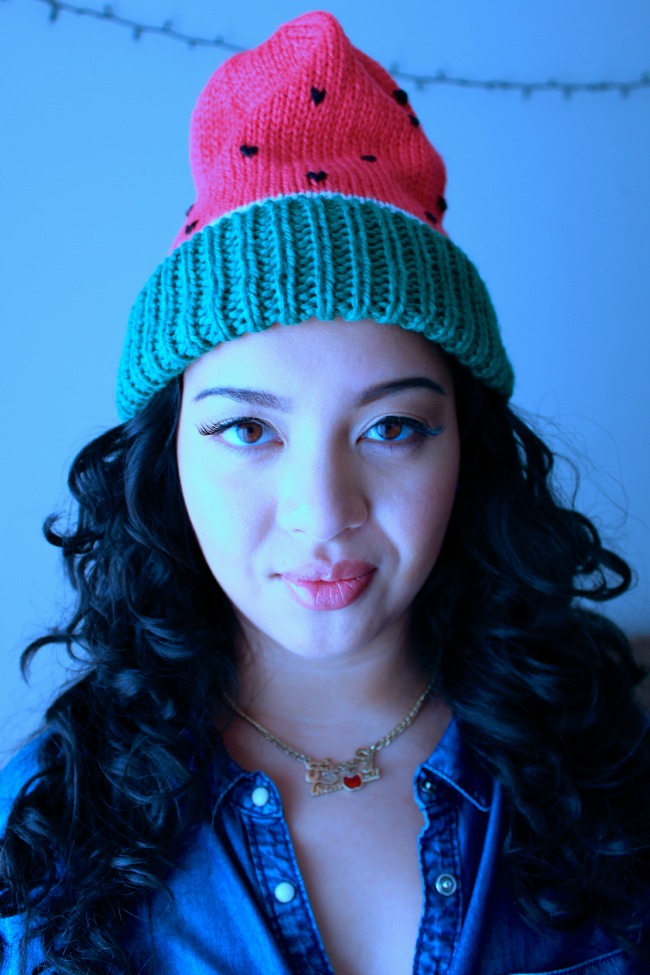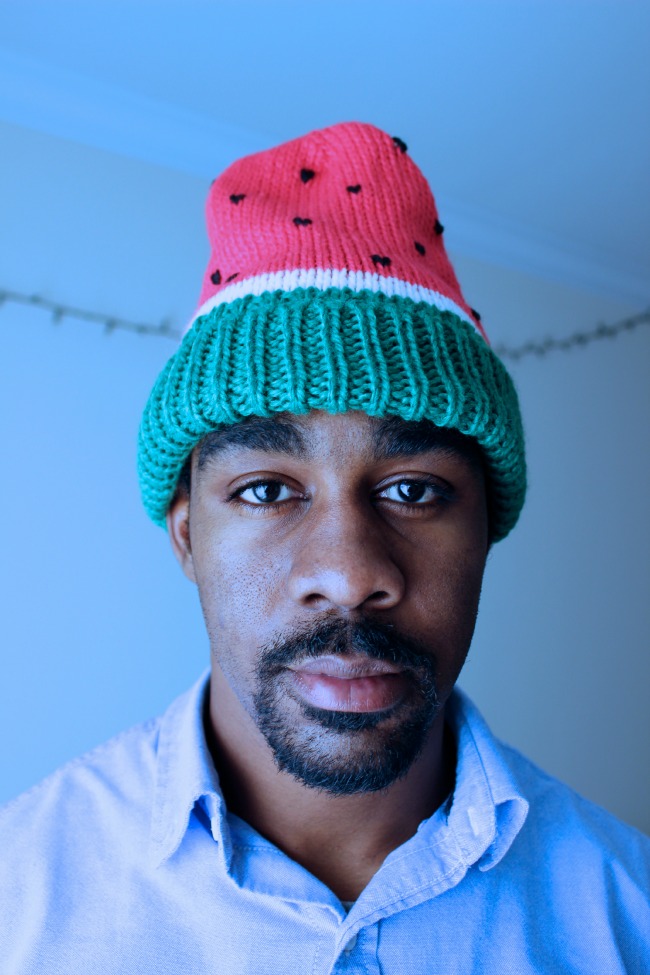 I bought a beanie.
This watermelon beanie from Asos
, to be exact. Said beanie arrived in the mail just in time for our engagement photo session this past weekend (sneak peek
here
). But get this… I completely forgot to wear the dang beanie during the shoot! So now I'm all bummed because I got my makeup professionally done (hello fake eyelashes) and had professional pictures taken but no photos with my beanie on. Merp. As such, I asked Charles to take a couple pics of me and my beanie when we got home. He does without complaint (win). But while I'm browsing through the pics to see how my "Watermelon Bonita Chiquita" look turned out, he asks to try the beanie on… I skeptically hand it over for him to put on
annnnd
got damn it! He looks even better in the beanie than I do! The nerve…
On another note
, did you know that Charles and I have been together for almost 7 years now?! It just hit us the other day like a splash of cold water. Time has seriously flowwwwn. Once upon a time we were a couple of crazy kids who couldn't stand each other and now look at us, we're
engaged
! It's crazy. But what's even crazier is that we've never EVER celebrated our anniversary in the 7 years that we've been together. Nev-ver, Ev-ver. And you wanna know why? It's because we simply can't remember when we got together. Like seriously, we have no idea. All we know is that it was the summer of 2007 but we can't remember the month or day… And the fact that we can't remember has alot to do with the circumstances behind how we got together in the first place but I think I'll save that love story for another post. Until then, the only hint I'll give you about our story is that we may have been drunk… Young, impulsive and drunk (in love). Which is why we can't get enough of Beyonce's song… It
really
resonates with us haha ;)
Quick: How many times did I say 'beanie' in the first paragraph? First 4 people to comment with the correct number get to have a 250×150 sidebar ad on my blog for 30 days. Simple as that. I'm experimenting with some new goals and ideas here on Quaintrelle. So please bear with me as I slowly wade into blog waters I've yet to swim in… Who knows? After these experiments, I may decide to jump in the deep end or I may decide to wade back to the shore. Either way, I've got to try it before I knock it, right?
Cheers and Have a Happy Hump Day!!!







Facebook | Twitter | Bloglovin | Instagram | Pinterest
Linking Up With:
Style Sessions, Random Wednesday, What I Wore, Monday Bloom, Totally Posted
0