Saturday was spent babysitting my lil sister, Gigi, while my dad went to work. We watched a marathon of Caillou episodes, Disney's "The Avengers", went for a walk, ate dinner, and cleaned the kitchen together. Charles called to check in on us at one point during the day and when I went to hand the phone over to Gigi so she could talk to him, she said "Aren't you and Chawlie going to get married?" I said, "Yep." And so she said, "NO! You can't get married because it's bad luck!" I said, "Really?" She said, "Yep! And I'm gonna be your flowa girl."
Then while we were eating dinner, I burped out loud and she said, "Mind you manners." Later while we were cleaning the kitchen, I dropped a plate and accidentally said,"Shit" out loud. She paused from wiping the dishes on her stool, looked at me sternly and said, "Setawra. Watch your mouth or Daddy will pow pow." Like seriously, was this girl really trying to threaten me with a spanking from my dad? (lol.) So I said, "I'm 26, Gigi. I don't get spanked anymore." And she said, "You're never too old to get a pow pow." And that's my sister for ya. 4 going on 40. You would've thought it was her babysitting me, not the other way around lol. Her tiny (sassy & authoritative) voice sorta reminds me of someone I used to know as a kid ;)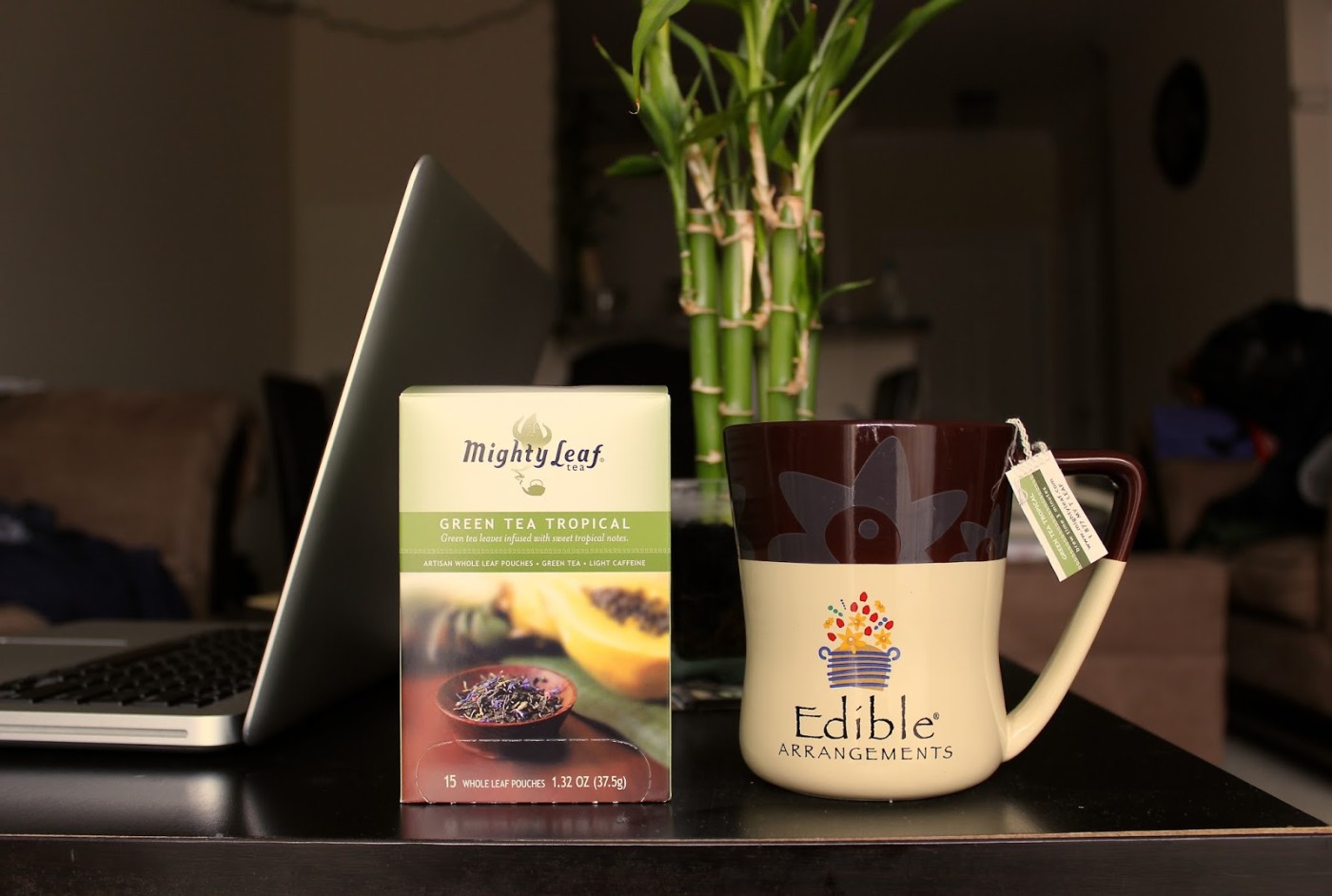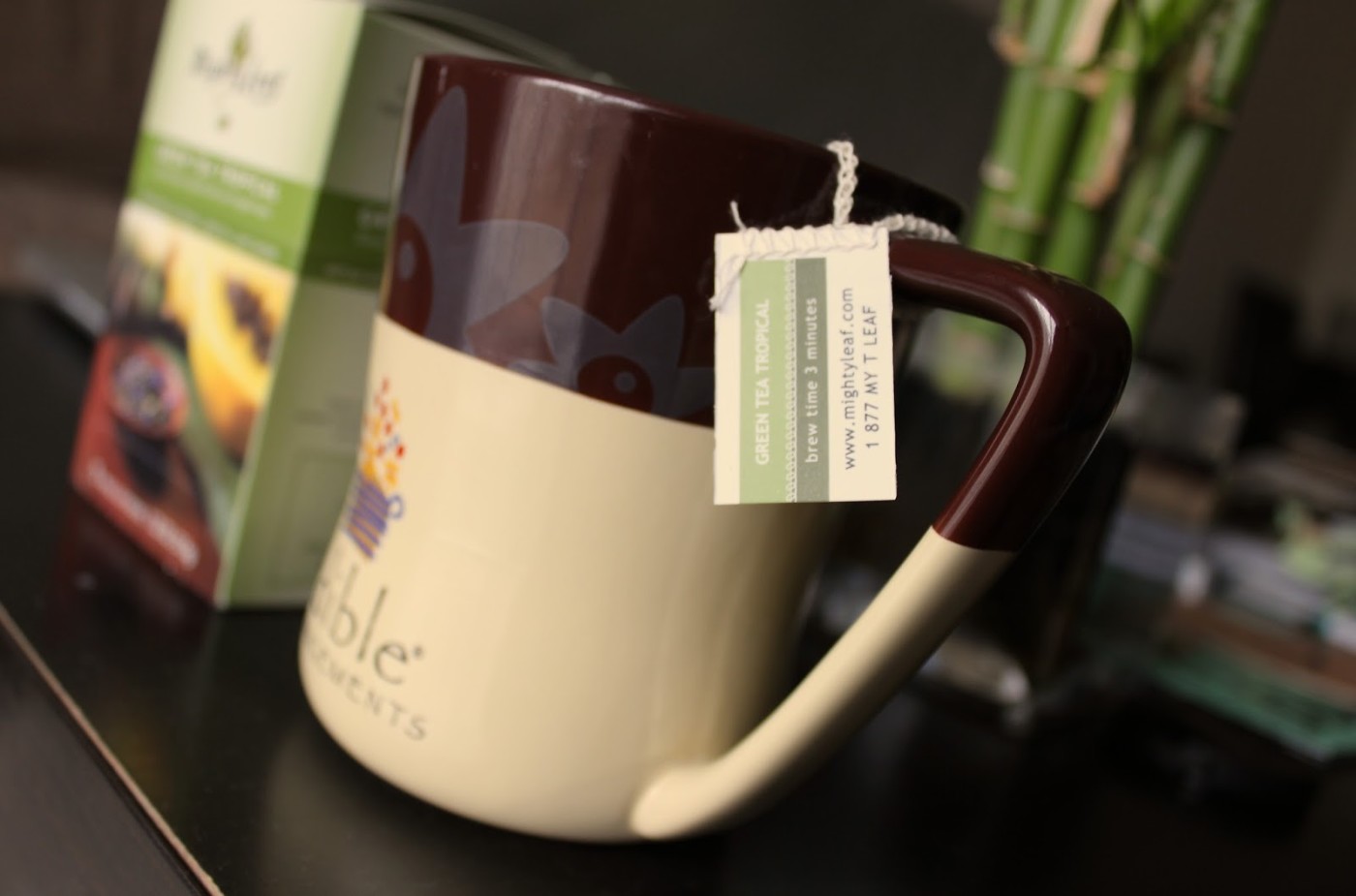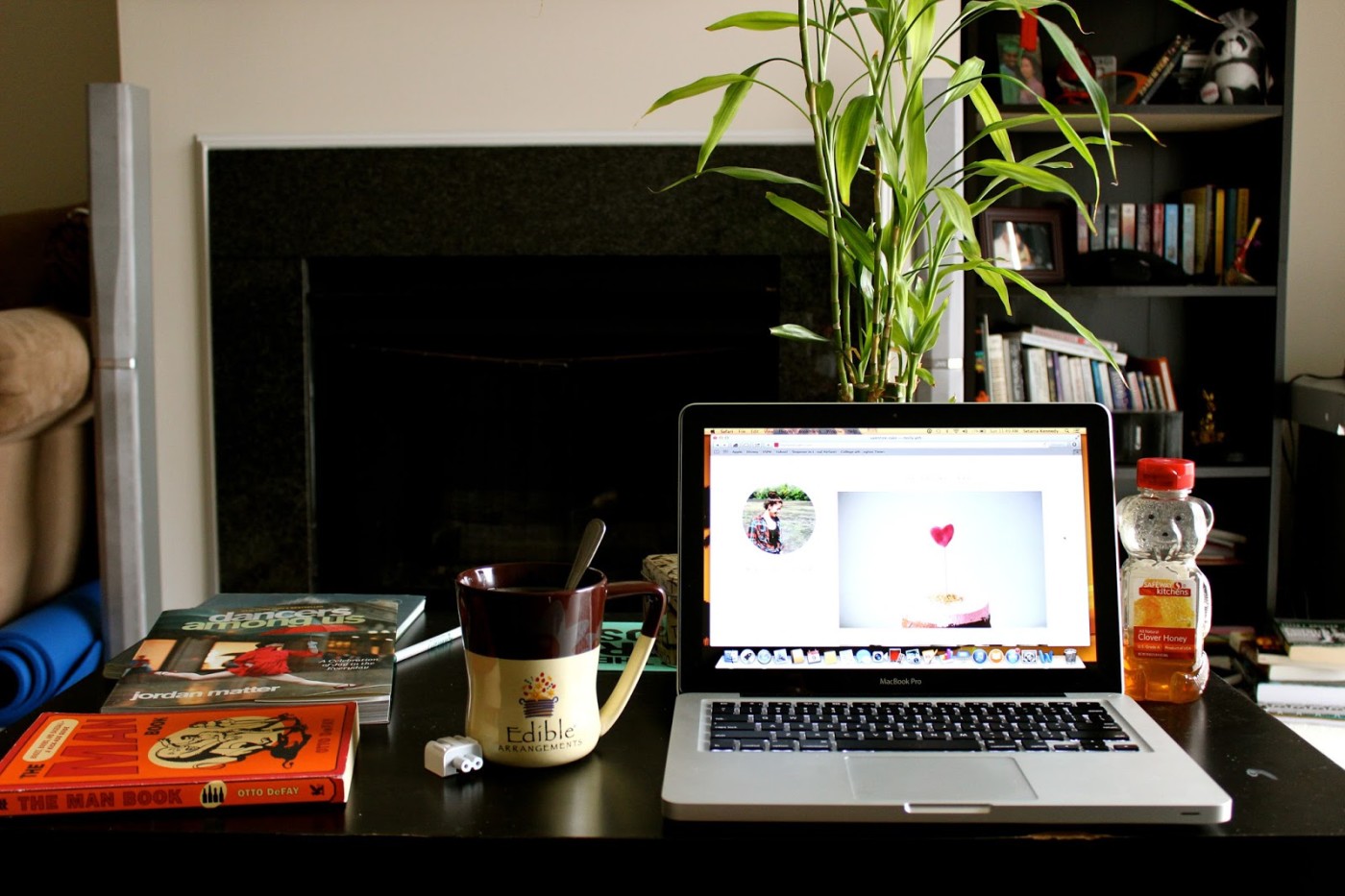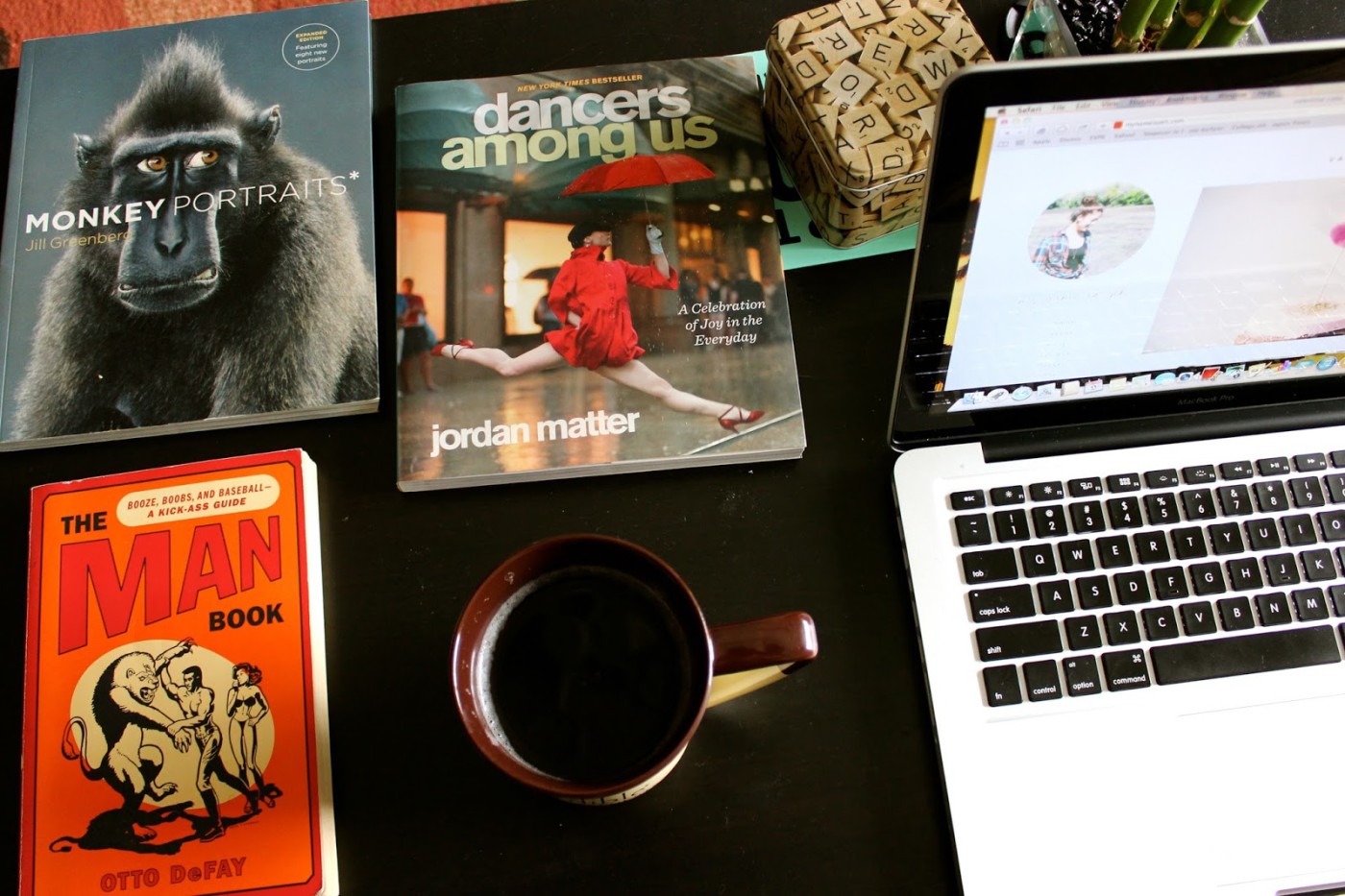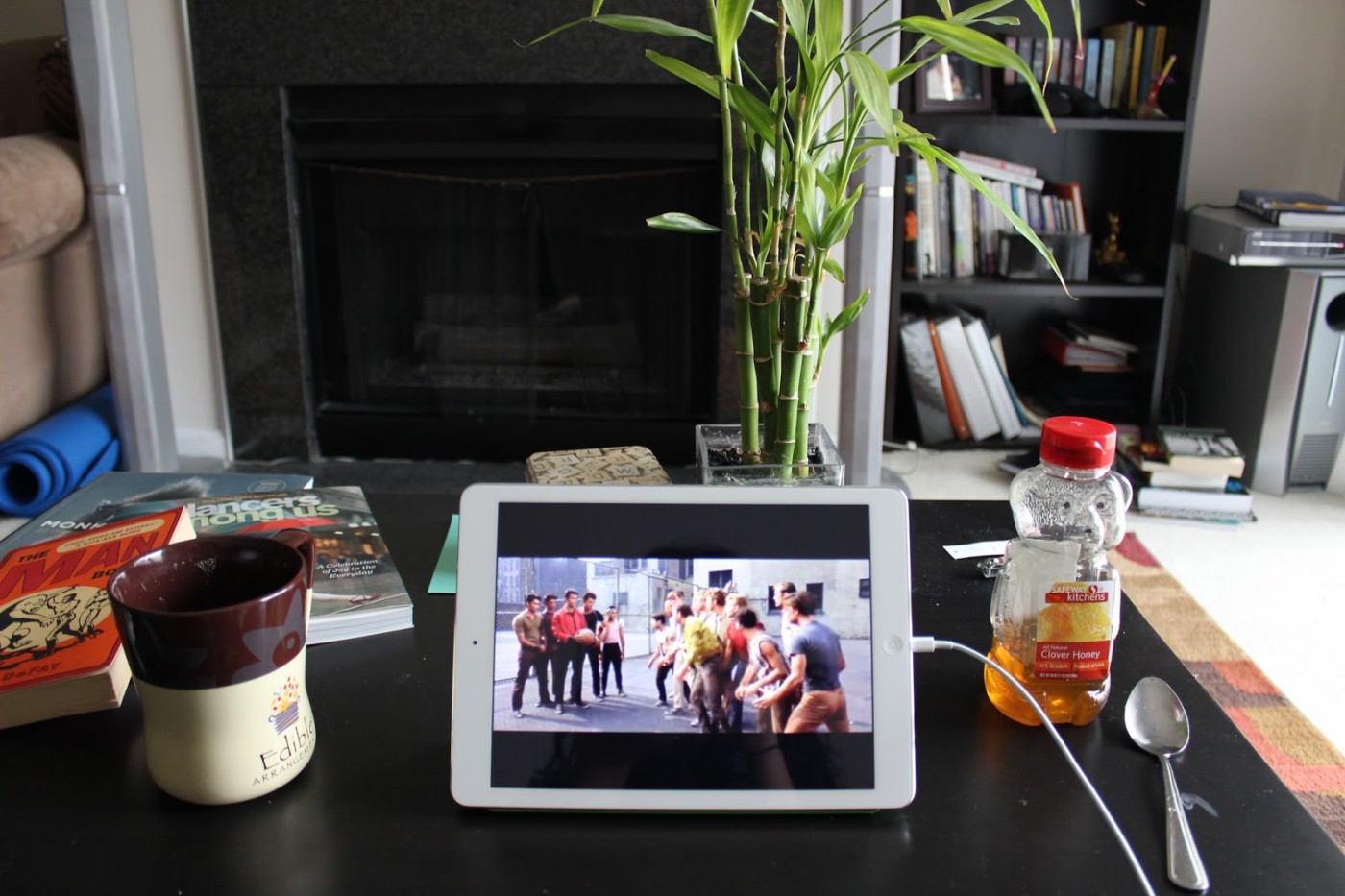 Sunday was a rare day in that Charles was out all morning till the afternoon so I had the place to myself for the first time in a while. It was so nice to have some quality 'me time.' I spent the day curled up on the couch, sipping on my favorite brand of green tea while catching up on some blog reading (My Name Is Yeh is my new fave for pretty food pics). I then whipped out the iPad and watched one of my favorite musicals, "West Side Story". It doesn't matter how many times I watch that movie; I always end up balling my eyes out at the end. Same thing with Moulin Rouge… That one teardrop on Nicole Kidman's face never ceases to ignite a downpour from me. I'm a sucker for tragic love stories.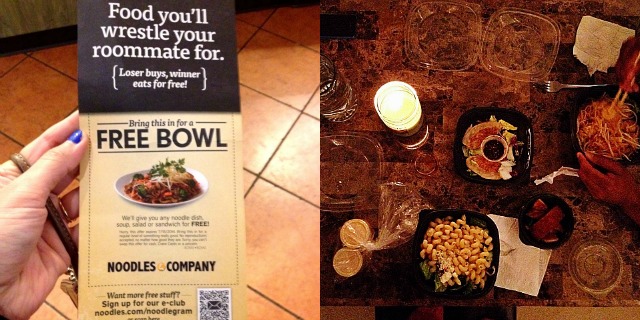 Luckily there's no better remedy for a cinematic tragedy than a trip to Noodles & Company which is exactly where Charles and I went later on that evening. We used a coupon we got at an event to receive a free meal and paid half the price we regularly would've = Score! We ordered our dinner to go and stuffed our faces at home by the candlelight. Nothing spells romance like free food.
And that's my weekend in a nutshell! Pretty uneventful but exactly what I needed.. I get so caught up on keeping myself busy that I sometimes forget how nice it is to do nothing at all. Must have chillax-ful weekends like this more often. How was your weekend?

Facebook | Twitter | Bloglovin | Instagram | Pinterest
Linking Up With:
0